I'm pretty particular about what I buy my kids for Christmas, especially in recent years. If you've been searching for gifts with meaning- this post is for you.
It's been a goal of mine to avoid the hype that surrounds many of the popular Christmas gifts for kids.
We don't stand in line at Black Friday and we really try not to emphasize STUFF over the meaning of Christmas.
When I start making Christmas lists, I like to carefully choose presents my kids will remember for a long time. Or, you know, at least until Spring. 😉
I also want to choose at least a few gifts that reflect our goals and values as a Christian family — all while sticking to our Christmas budget!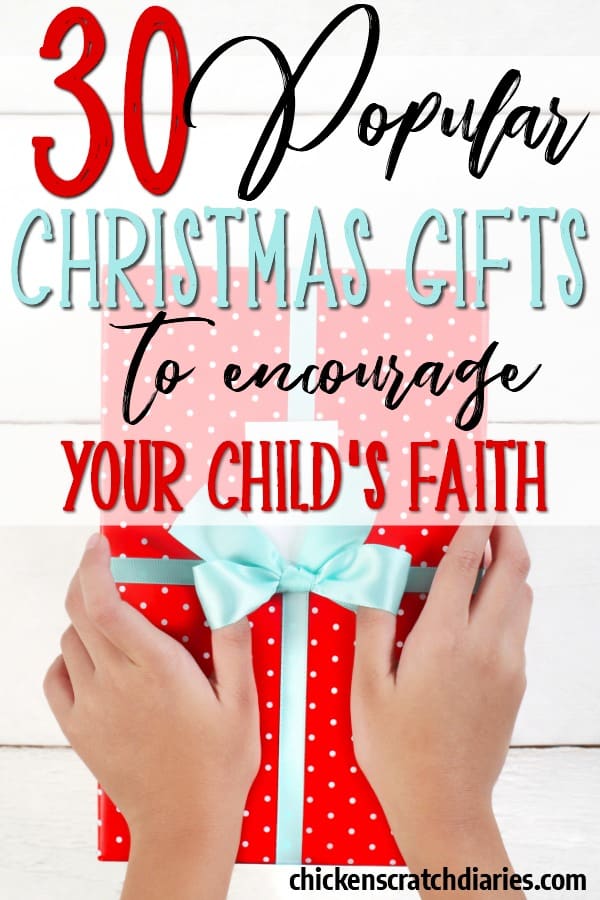 This post likely contains affiliate links. Please see our disclosure for more info.
This year I decided to round up the best Christian Christmas gifts for kids. These aren't elaborate gifts, but they do have meaning and that's what I love about them.
At any rate, it still takes time to hunt down a few presents that each of my four kids will enjoy.
I've spent some time browsing and narrowing down my top picks for each age group to help out all the busy moms (and grandmas, aunts…) like me.
30 Christmas Gifts for Christian Kids
Listed below are some of the best Christmas gifts on a budget for kids of ALL ages.
We own many of the items on this list, and these are gifts specifically aimed at encouraging kids in their faith.
Of course, I'm writing this at Christmas time but these gifts would be great picks for any occasion.
The best part? Each of these affordable Christmas gifts for kids can be found Amazon, which is perfect when you have little time to shop, especially alone!
Read Next:
• The Secret for Getting Organized & On Budget This Christmas (Free Printable!)
• Inviting Jesus in: 5 Meaningful Christmas Eve Traditions for Families
• 35+ Children's Books that Teach Values and Morals
• Gifts for the Woman Who Wants Nothing (that she'll actually love)
• Easy and Impactful Family Advent Activities
Wooden toys are meant to last. This set is great because besides being a puzzle, you can use it to narrate the nativity story as well.
I love these figurines that can help teach Bible stories at the same time. Would be great to use for Sunday School as well. (My son is 7 and I think he would still enjoy playing with these sets.) There are several to choose from such as David and Goliath, Jesus Walks on Water and Daniel and the Lion's Den.
My three-year old is OBSESSED with the Water Wow "paint" sets. It's sort of like water-colors, except mess-free. It comes with a pen that you fill with water and the color appears when you brush the water-pen across the picture. After it dries, you can re-paint the picture again and again. (P.S., cheap entertainment alert.)
Read Next: Teaching Our Daughters Girl Power, God's Way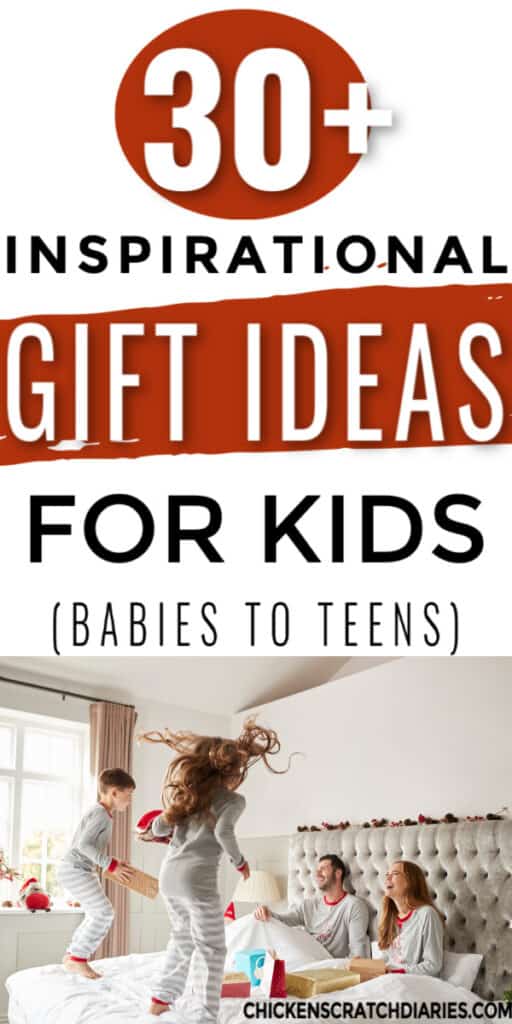 Ages 13+
I hope you find that these popular Christmas gifts hit the mark with your kids like they did with mine!
For more Christian inspirational gifts for the non-kids in your life, I recommend taking a look at Dayspring. I have found many affordable gifts there for my mom, sister and the graduates in my life (just to name a few).
While I like to remind myself that the best Christmas gifts for kids are the kind that don't come under the tree (thanks, Dr. Seuss for this reminder!), this selection of gifts can reinforce the message of faith and truth that you seek to instill in your kids.
Happy shopping! Leave me a comment below and let me know if this Christmas gift guide was helpful for you! 🙂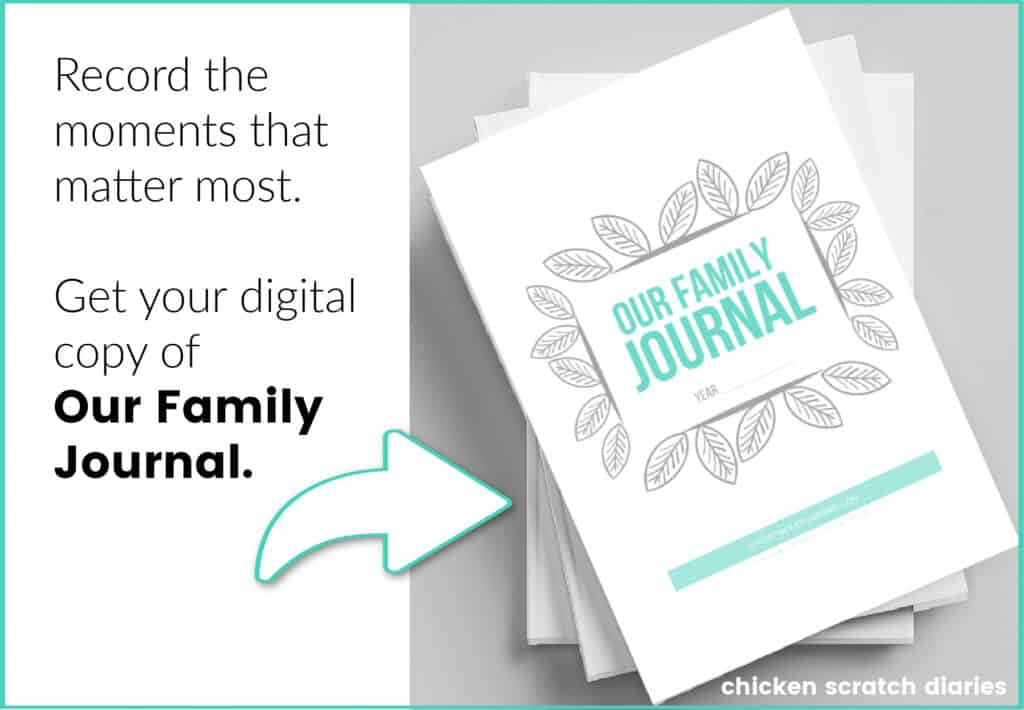 *This post was originally published on 11/4/18 and last updated 10/10/20.