Bible study apps and other online bible study tools have changed the way we examine the Word today.
No longer do we need a library of giant concordances if we want to dig a little deeper in the Word. Thank goodness!
We are fortunate to have all of this information available online to make it easier than ever to complement our reading with commentary, devotions and thoughtful dialogue.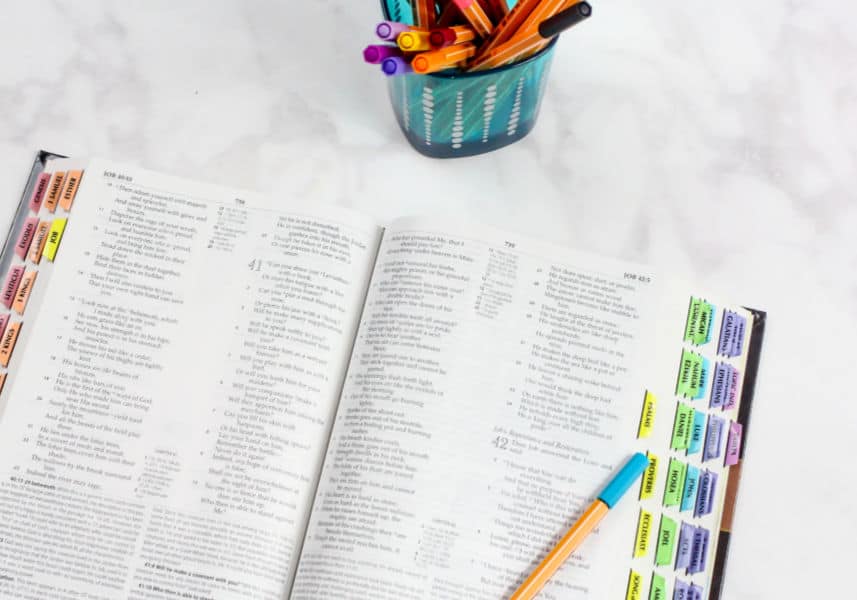 This post likely contains affiliate links. Please see our disclosure for more info.
Finding Bible Study Time in Mom Life
But here's the main reason why I decided to highlight these helpful resources. I have to admit that I've struggled, particularly over the past six years or so, with consistent, meaningful Bible study.
It seemed to get a little harder with each new baby that we had – just a natural result of becoming busier and learning how to divide my time between more little people and all the responsibilities that come with this glorious job we call motherhood.
(That and my other jobs that I get paid to do…that too!)
Sadly, the quality and consistency of my "quiet time" sometimes corresponds to how much sleep I've had and therefore motivation!
It's not difficult to sit down for a few minutes, crack open my Bible and read a few verses. There's absolutely nothing wrong with that method – and something is better than nothing, for sure.
But I often find myself getting distracted and not remembering anything I've read.
Enter Online Bible Study Tools
To help abate the distraction, it really helps me to have a set study plan that delves into each verse and gives me something to digest, bit by bit, so that it really has time to take root in my heart and mind.
Having an outline of what I'm studying (the topic or chapter) and resources to help clarify difficult passages keeps me focused and excited to dig in each day.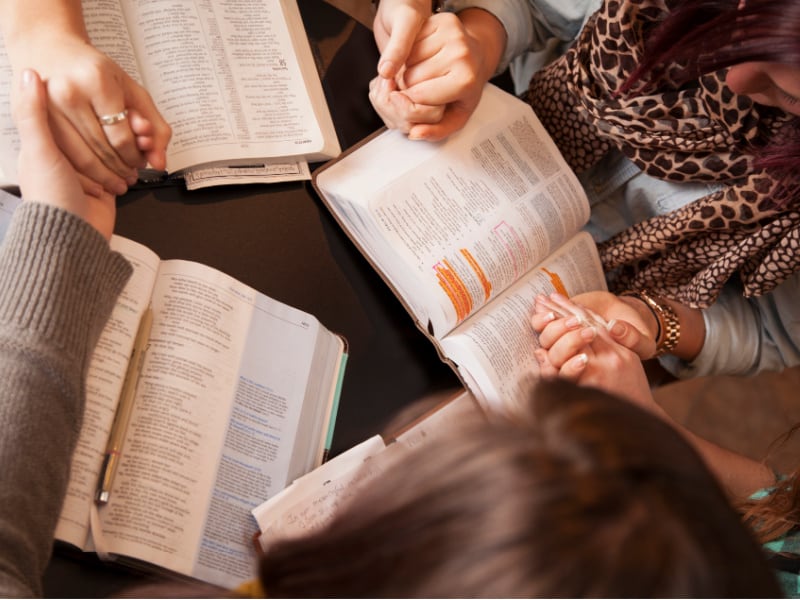 So why online Bible study? It's simply easier for me, right now.
When Bible apps first became a "thing", I used to think it was somehow sacrilegious to read the Bible in digital format. Won't people just think I'm surfing the web? (Who, my cat? My toddler? Did I mention I tend to overthink everything??)
I had to kind of re-train that thinking, and I'm so glad I did.
You learn to do what you can, when you spend a good chunk of your day nursing a baby, feeding a baby, or getting a baby to sleep. Or if you're doing anything else with any number of kids and your limited two hands during your day.
(Another reason I love Christian podcasts.)
And like I said, something is better than nothing. I'd rather read the Word on my phone than skip it all together.
But online studies today can provide so much more than the bare minimum– there are a wealth of quality, free resources at your fingertips.
Study Tool vs. Digital Distraction
I realize there are good and bad aspects of having access to so much information out there – ahem, the Facebook trap.
What I've found is that when you use it for something that will actually enrich your life, it can help you replace some of those bad habits and become more intentional with your time.
If you already have the goal of doing a daily Bible study, this will simply be another tool to get you there. Just make sure you don't end up lost on Instagram instead!
But maybe you need a hybrid approach – use the phone to read the study, and use your Bible for looking up the scriptures. You decide! Whatever works and you can be consistent with – I say, go for it.
A Word for the Weary Mom
I'm no Bible scholar. I'm just a mom who knows that my day goes so much better when it starts in the Word.
Isaiah 40:8 says, "The grass withers, the flowers fade, but the word of our God will stand forever".
We need that reminder, moms (at least I do) : all the things we struggle with, all the external things that distract us and eat up our time and energy – they're not going to last! So let's concentrate on what will.
Practically speaking, I have found that when I'm more consistent with reading my Bible, I have more patience, I'm more focused on those things I really need to accomplish each day (and which things don't really matter), and I even feel like I have more empathy for others.
If we build our lives on God's word that stands forever, we will have a foundation of truth that gives us the correct perspective on whatever we might face in our day.
Thank goodness, we don't have to figure it all out on our own or constantly search for some other cultural "truth" that is constantly revolving.
Just Keep Reading!
I hope this is an encouragement to other moms out there who struggle to find that study time in their day, or maybe wonder if the effort is even worth it. I promise it is!
When you get off track in your daily reading/study plan, just remember that tomorrow is a new day to start fresh, and don't let discouragement keep you from the blessings of spending time in the Word.
With that said, here are 6 of my favorite online Bible study tools that can help you – and your family – in your pursuit of daily Bible study.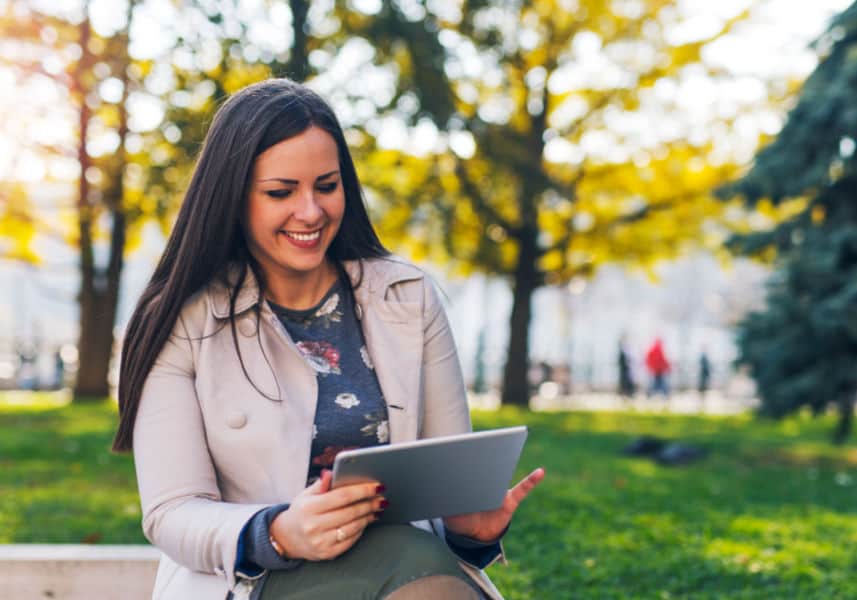 If you're a woman looking for a Bible study that will speak to your soul and make you want to read your Bible even more – this one is for you.
You won't find any "fluff" at She Reads Truth; just truthful teaching based in solid theology.
What You'll Love about She Reads Truth
The writers here have a way of combining relatable experiences with literary imagery, and a complex understanding of Scripture. All of this leads to a rich Bible study time, and it makes me look forward to the next day's study, hungry for more.
As you browse through the reading plans, you will find studies on specific chapters of the Bible as well as topical studies that range from about one to seven weeks each.
One feature that I really like is that at the top of the page for each day's reading, there are links for each set of verses, so when you click the link, that passage opens on Biblia.com. How easy is that?!
Getting Started
You can choose to read via your web browser (which is what I do), or download the app.
On the app, you can browse the She Reads Truth Bible for free (more discussion on their Bible in a sec!), or you can purchase a subscription, currently only $1.99/month to have access to every reading plan. On the desktop site, there are also study books and other supplemental materials you can purchase, if you want to go deeper with a particular reading plan.
If you want to get a feel for the the site and what type of writings you'll encounter, I would recommend starting with "She is Me" from the Study, Holding Tight to Permanent. This 7-day study features excerpts from the book, She Reads Truth, which was written by the website's founders.
Currently, there are over 50 studies to choose from on the site, with 15 new plans added each year.
Join the Community
You can jump into any plan on the site at any time, and read on your own. But, if you follow the "current plan" (there will be announcements you can watch for when a new study is upcoming) — there is another wonderful feature — you can participate in the SRT community.
I have to admit that I generally shy away from the comments section from most websites nowadays — I mean wow, it can get ugly, right? But you won't find that type of negativity at She Reads Truth.
After my daily reading, I spend a lot of time reading through the comments because what I find is so insightful and encouraging. It's just amazing to see how women from many different walks of life face the same dreams, goals, aspirations, losses, tragedies, and heartaches – and all are bonded by their common Savior.
I am truly blessed just by reading what others in the SRT community have to say and to see how each member builds up each other in truth and in love.
The She Reads Truth Bible
The She Reads Truth Bible is just one more thing to love.
I have this Bible in poppy linen as shown above. It is a BEAUTIFUL Bible, and it includes more of the same insightful writings interspersed throughout. I highly recommend this Bible if you're looking for a new one this year. There are several other colors & styles to choose from as well.
One last feature that I think is cool – there is a graphic with a Scripture that ties in at the bottom of each day's reading, which you can screenshot or download and save as your lock screen on your phone.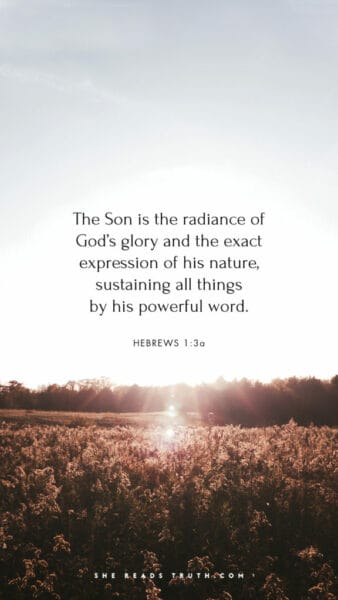 It can serve as inspiration, a memory verse and also a constant reminder to get in the Word consistently.
Kids Read Truth Resources
For the kids, the She Reads Truth Shop has a great variety of Bible learning tools such as Scripture cards, journals, Bible study guides, and more.
If you've ever Googled a Bible verse, you've probably landed at Bible Gateway at some point and taken advantage of their awesome searchable Bible database.
There are over 200 versions of the Bible you can browse! This alone is pretty amazing.
I find Bible Gateway to be my go-to Bible search engine when I need to quickly locate a verse or study a certain topic. In fact, this website has been around a long time and it was one of the first online study helps I ever used so I think of it as an old familiar friend.
More than just a Scripture Search Engine
What you might not know is that other than searching Bible verses (by verse, book, keyword, passage or topic), there are quite a few more handy tools at your disposal.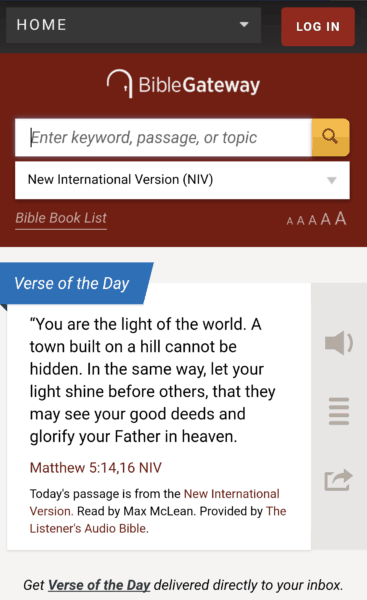 For instance, take a look at the collection of over 50 online devotionals. These are sorted by topic such as readings for men, women, families, leaders and more. At the very bottom you can find audio devotions included.
In the Audio Bibles section, you can listen to any passage of Scripture as a dramatic reading. You might enjoy listening to these with your kids each night as a new tradition (and a nice break from the TV)!
Another resource I found is called "Scripture Engagement". If you're looking for ways to have a deeper, more meaningful relationship with God through his living Word (and what believer doesn't?), this page has lots of creative suggestions on how you can do just that.
I've also used many of the Personalized Reading Plans. If you find it hard to remember where you've left off reading or want to hold yourself more accountable, you can subscribe to a reading plan and receive an email each day with that day's Scripture reading.
There are different topics you can choose from, or you can set a goal to read the entire Bible in a year, for instance.
Don't Forget the Free Account Tools
When you create a free account and login, you get access to extra features like the ability to take and store notes about what you've read, highlight and bookmark passages and access this information from any of your devices.
For mobile users, the free Bible Gateway app can be found here.
Premium Features
With Bible Gateway Plus (currently $3.99/month), you get all the above features but with a few more perks such as reduced ads, printable studies and a complete digital library at your disposal.
If you've never taken full advantage of Bible Gateway before, it's definitely worth your time.
Not Consumed is a site I learned about more recently, and it offers a wealth of tools available for Christian families.
In their shop, you can choose from a variety of Bible studies for kids, on topics like Developing a Quiet time and The Fruit of the Tongue– a study on the power of words.
On the Free Printables page, you can also find Monthly Devotional Printables and faith-focused resources for the Holidays.
Be sure to check out the blog posts here, too! So many great tips for parents who want to remain focused on raising godly children.
#4. Mama's Refill (and the Blue Letter Bible)
The mission of Mama's Refill is to equip moms to study the Word in just 10 minutes of Bible Study per day- and come away refreshed.
I first came across the Doorposts Blog where these studies originated, a few years ago. A friend had mentioned starting the series that was titled "30 Days of Child-Training Bootcamp for Busy, Busy Mamas".
The title was intriguing to me — someone out there who acknowledged how hard it is for busy moms to read the Bible!
And, I knew that my child-training skills could desperately use some guidance (anyone else??). So I signed up for the lessons via email, to see what it was all about.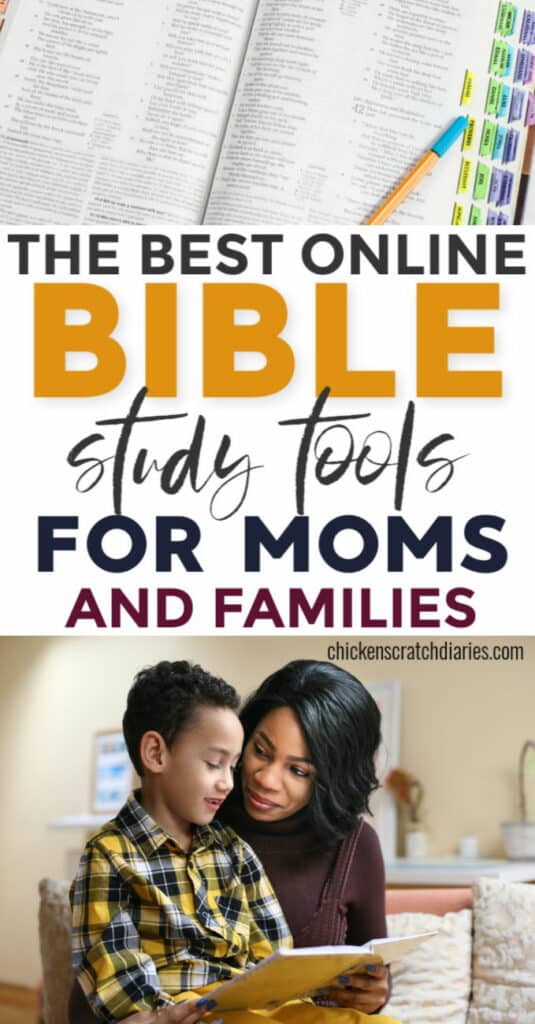 Meaningful Study, Course by Course
My first study from Pam at Doorposts was eye-opening. Although the information has migrated to a new format on Mama's Refill and is now a paid "course" format instead of a free email series, I would still highly recommend these studies.
The new membership format includes access to all current and new lessons that are added, a private Facebook group, bonus study resources and it's only a few dollars per month.
The Benefit of Mama's Refill
I love the writing style that Pam uses to communicate to her readers, first of all. I feel like I'm listening to an older, wiser, Christian mom share her years of child-rearing advice over a cup of coffee (she has six grown children now) – which she learned straight from the pages of the Bible.
The examples she shares are so relatable and common sense that I found the information just "clicked" in a way that other studies sometimes lack.
You won't find that any truth is spared in these studies in order to be "relatable", however. I find myself constantly challenged to re-examine the way I view God/Jesus, myself, my children, my marriage and the world in general – all in light of what the Bible has to say on the topics that are covered.
After doing that study and more since then, I can say that the authors of this site have done an amazing job breaking down the Bible, topic by topic, verse by verse, using study helps, repetition, memorization, writing exercises and reflection to really help the Word sink into my core- where it needs to be.
The Blue Letter Bible
That brings me to another great resource that Pam uses in the Mama's Refill Courses: the Blue Letter Bible.
You can download the free app (for Android or iPhone). It's great for looking up Scripture in general, but there's SO much more to it – and I wouldn't have really grasped the best way to utilize it – without the explanation Pam provides in her lessons.
In each lesson you will have instructions on the chapter or verses to look up and then it takes you step-by-step through the Blue Letter Bible, using its cross-reference, Interlinear, translation comparison tools, text commentaries, and dictionaries. She gives you questions to think and write about as you read.
As you go through the study you become more independent in learning how to use the Blue Letter Bible on your own. If I had a big library of all of these commentaries and dictionaries contained in the BLB, I would probably feel totally overwhelmed and unsure of where to start.
But with these courses, it's really simple for you to use these study helps and have a deeper understanding of the Bible text.
You will also use your physical Bible for these studies and it's a good idea to use one that you don't mind marking in, highlighting, and drawing symbols and pictures in. This ESV Journaling Bible would be a great choice.
A while back, I was searching for apologetics resources for a youth class that I was teaching at church. I was looking for some basic (yet accurate, well-researched) materials on the topic of creation and I found exactly what I needed all in one place – thanks to a tip from a co-worker!
The name itself is pretty straightforward: Answers in Genesis seeks to help Christians defend their faith by looking to the book of Genesis (for starters). You will find articles and resources to further explore your questions about creation, science and much more – from a Biblical worldview.
When you think about it, Genesis is the most logical starting point (literally, the beginning) for discovering what is actually true about our world and ourselves as part of the entire Creation story.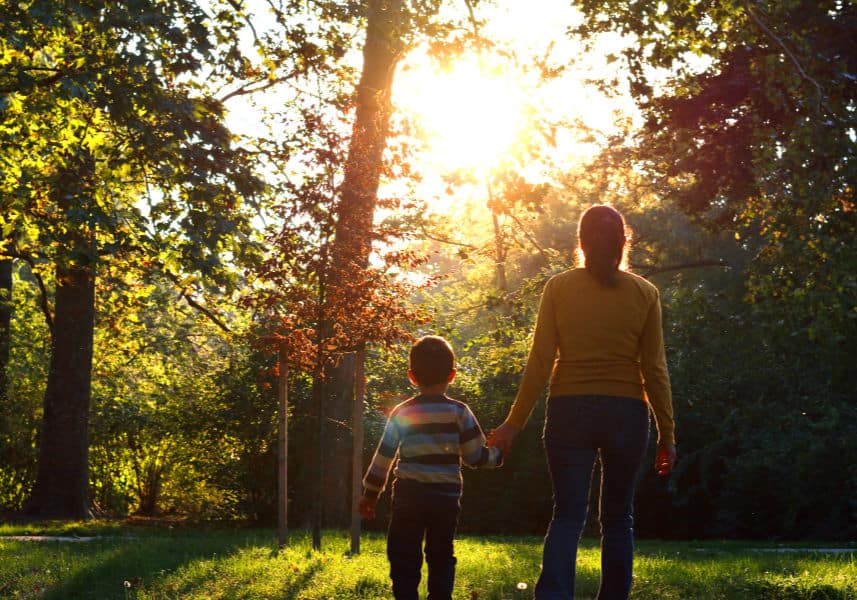 Why do we Need Apologetics?
As women of faith, it's extremely important to know why we believe what we believe and how we can know the Bible is the authoritative, directly inspired word of God.
We come to faith (and salvation) by the work of the Holy Spirit, and we can't lose sight of that. But what often draws people to Jesus in the first place is questions – questions that can't be satisfied with the wisdom of this world or the current cultural perspectives.
How are we going to respond to these questions when approached by others, including our children — or when questions and doubts arise in our own lives — if we don't take the time to investigate, discover and interpret the evidence that points to Christ in the first place?
So I would encourage you to dive in to the articles found at Answers in Genesis. You'll be amazed at what you will learn!
Answers in Genesis will not only help you in your personal study, but in encouraging your family's Bible literacy also.
Where to Start:
*The 15 Questions in Life : Questions we should be better able to answer after reading this!
*Evidence for Creation : Overview with numerous linked articles.
*Kids Answers : Entire section devoted to Kids including videos, activities, printables, and devotionals with worksheets included.
Ken Ham (Founder of Answers in Genesis) has also written several books and curriculum materials for adults and students.
Four-Volume "Answers" Book set : Learn how faith, science and the Bible intersect!
The New Answers DVD 1(Based on the book set above). Volume 2 and Volume 3 follow in this series.
Answers Book for Kids -Volume 1 : Kids' version of the above two resources (Volumes 2-6 follow this)
Dinosaurs for Kids : I think my 10-year-old science enthusiast and 6 year-old dinosaur lover would both enjoy this one!
These would be great to use in an educational setting (church, Christian school, home school), as well as around the family dinner table to spark some meaningful discussions!
Over the years I've found a few different resources for encouraging Bible study time for and with my kids.
Every Christmas or birthday, I usually buy a few new devotionals for the girls and I'll hunt down a new Bible storybook or or faith-based book for the younger kids to add to our collection.
My kids still love to read those, but Truth for Kids goes a little bit deeper than a verse and a few sentences, and it's a completely free resource!
How to Navigate
When you click over to the Online Devotional section, you can choose "today's devotional", or pick any date in the month that you'd like print ahead of time. You can print out an entire month's or week's worth of devotions to have ready for bedtime.
Each day's lesson includes scripture references for the passage to read for that day (usually a handful of verses), then a printed summary of those verses, then a devotion that ties in to that day's subject.
At the bottom is an additional corresponding "Verse for Today" (memory verse).
If you complete these studies each day, you and your child will progress through the Bible in one year.
One thing we REALLY like is the Journal Page (found at the bottom of this page) that you can print off, and your kids can complete as they study.
It's similar to the questions in the Busy Books Sermon Notes book that I gave to my daughter as a gift last Christmas. Except, this is a free resource and I think it's a great way for kids to reflect on what they're learning!
If you do prefer a book, however, Truth for Kids now also has all of these lessons in a book that's now available on Amazon.
Make it a Nightly Routine
We went through these studies for quite some time with our older girls, just before bedtime. The goal was to spend a little time with each of them separately and talk about their journal pages together.
The prayer prompts are a nice way to get the kids thinking about more than just their laundry list of "wants" when it's time to pray at the end. 🙂
There is also a preschool version of these Bible Studies which is recommended for kids ages 5-8.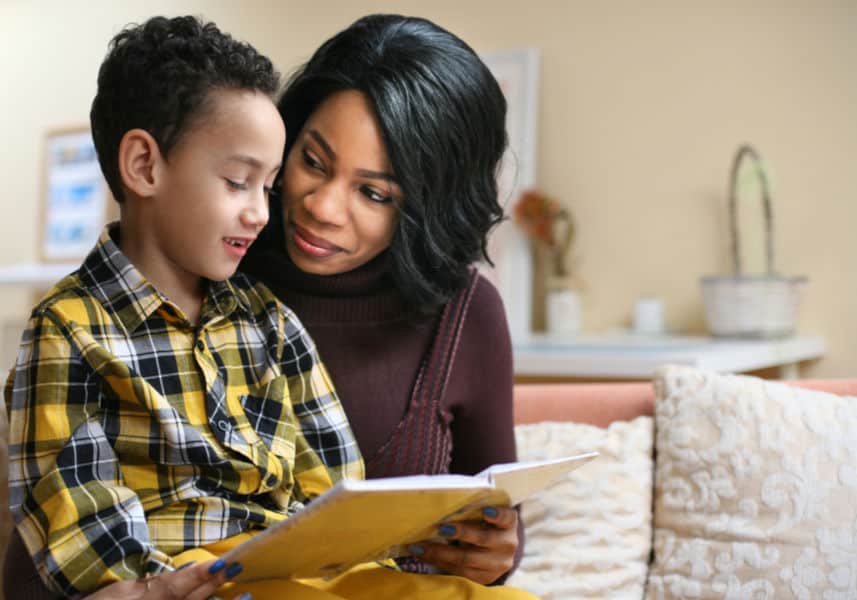 Other Gems on this Website:
•A list of easy craft templates that you can print out and use along with your devotions
•Free e-book, "Uncovering Bible Treasure"
•Free printable Bible Activity Sheets, sorted by topic
In Summary
There are many more free (or very affordable) online Bible study tools out there, but these are ones I've tried and tested and found useful for myself and my family in recent years.
I'll attempt to update this list as I have time to review additional sources.
I pray these study "helps" will encourage you to spend meaningful time in the Word- no matter how hectic your days might be!
If you have a favorite online study resource, please share it with us in the comments!