As a working mom of four, I can attest to the fact that getting ready for Christmas can equate to a lot of added stress – especially when you're planning Christmas on a budget!
There's the shopping, the meals, family gatherings, the school parties, school plays….and the Christmas checklist goes on and on.
For whatever reason, using a Christmas budget worksheet to be more intentional with our holiday shopping was something I never committed to until recent years.
I always thought I could stick to a running mental budget and I knew what I was spending.
It turns out though, I needed to budget for Christmas just like I budget for everything else.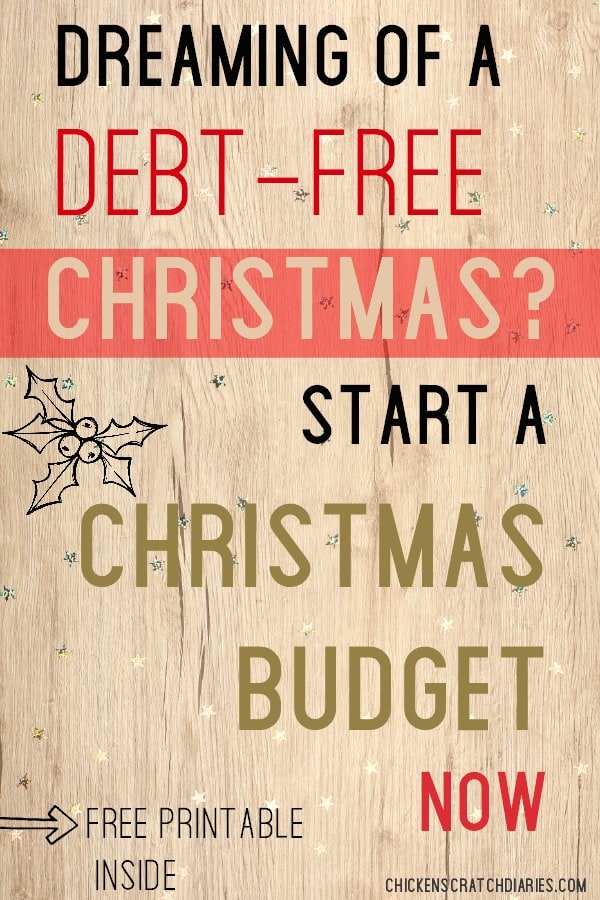 And ESPECIALLY at Christmas, things get a little hectic, so having a written-down plan makes a huge difference!
This post likely contains affiliate links. Please see our disclosure for more info.
Planning Christmas on a Budget
Like most people, I'm guessing, I feel like I never start the process early enough.
I'm always writing and re-writing lists in the weeks leading up to Christmas, trying to make it a "perfect" event for my kids.
To be honest, we've scaled back on Christmas gifts quite a bit over the last few years and while that's helped to lessen the pressure and expectations, even a "small" Christmas requires planning!
For me, Christmas isn't about the stuff. Yes, it's a part of the tradition, but gifts have become less and less of a focus for our family in recent years, and I'm pretty happy about that.
Now, food on the other hand…maybe I look forward to that a little too much!
With that said, Christmas shopping and holiday planning is still something that must be done, even if it's on a smaller scale.
Read Next: 5 Faith-Centered Christmas Eve Traditions for Families
Enjoying Christmas on a Budget
One of the biggest keys to spending less time worrying about the expenses that go along with this season is to have a solid plan of action.
Deciding ahead of time how you're going to spend your money is the key to any realistic budget.
The last thing you want to do is get caught up in the Black Friday frenzy, buy a bunch of stuff you don't really need, and end up spending way more than you planned!
That's not a very "merry" feeling at all!
Getting organized for Christmas is a gift to yourself, really.
So this year, I'm implementing the same principles with my Christmas budget and covering all the bases ahead of time.
The goal is to keep unexpected expenses from derailing my plans and distracting me from the true meaning of Christmas. 🙂
Related article: 30 Christmas Gift Ideas for Christian Kids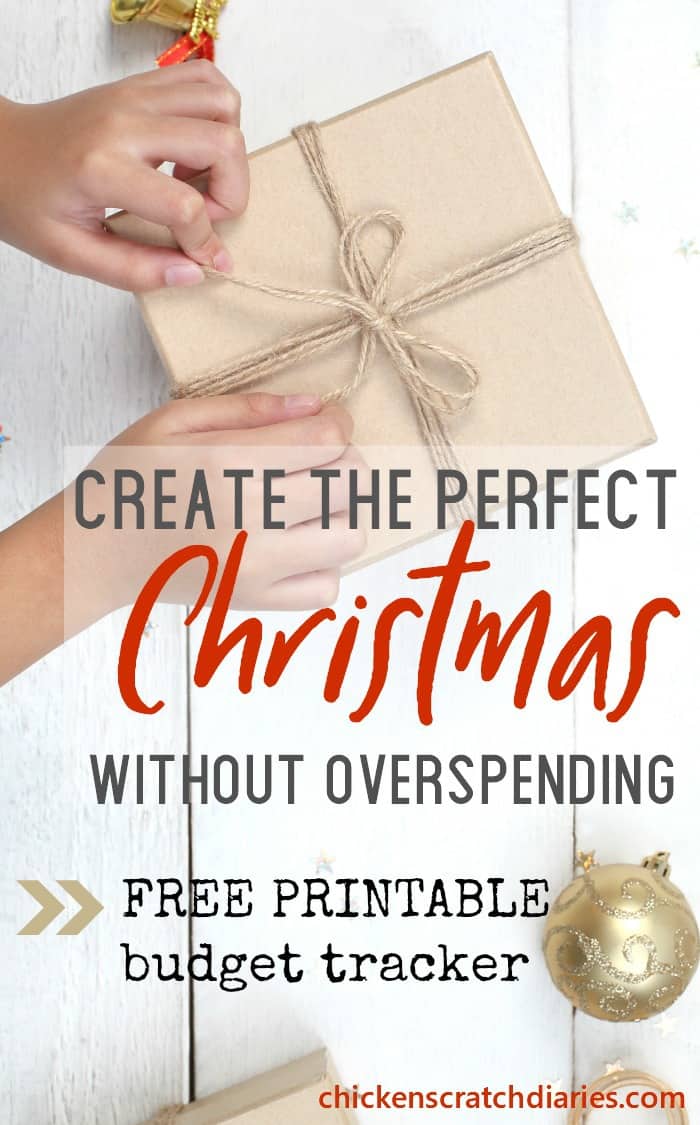 Free Christmas Organizer Printable – Download Now
I put our Christmas spending plan into a printable worksheet that you can also use for your family.
It gives you room to jot down all the gifts you've carefully chosen for everyone on your list plus a place to set a budget for each category and track your spending.
I've included room for everything from food to stocking stuffers so that you'll truly have everything covered this Christmas.
I think you'll find this worksheet to be a great way to organize your stress-free holiday!
If you haven't started planning your Christmas shopping already, you're in luck!
And even if you've already begun, I hope you'll be able to stay on track and on budget with this handy tool!
You can get this FREE Christmas Spending Plan & Budget Tracker as a gift as a gift from me to you. See box below!
Now that you know HOW to make a Christmas budget, you can start your shopping guilt-free.
I can guarantee you will enjoy the holidays even more when you have a plan and stick to it!
Leave me a note below and let me know your best tips for having a stress-free, organized Christmas!
You might also like:
Creative Ways to Cut Expenses from your Family Budget
5 Effective Things to Improve your Family Finances This Year
Advent Traditions for Christian Families
Free Fall Printables: Pumpkins and Pickups
Gifts for the Practical Woman in your Life (that she'll secretly love)