Moms wear many hats. It's true.
We are the household managers. The keeper of the schedules. The taxi, the homework helper, the chef, the maid.
The "owie" doctor, the encourager, the discerner of hearts.
The listening panel for those deep questions about God…and narwhals and Minecraft. (Always, Minecraft.)
Need I go on?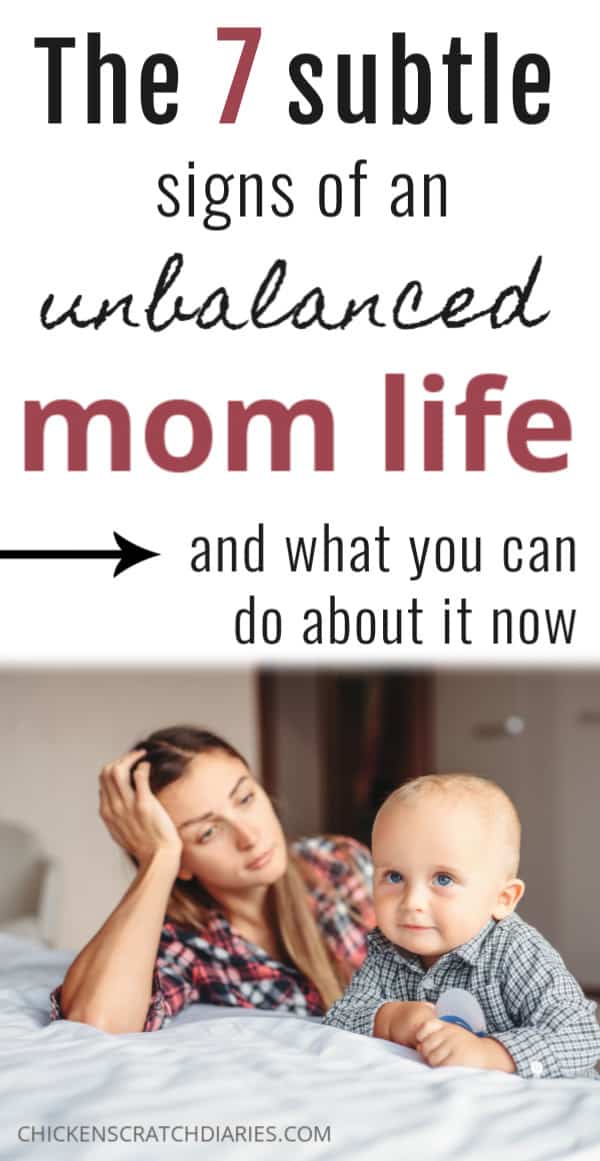 If you're like me, you actually do love serving your family. It gives you great joy and you wouldn't trade your role(s) for any other.
Sometimes, though, motherhood can become overwhelming and frankly, all-consuming.
This post likely contains affiliate links. Please see our disclosure for more info.
Do you feel like being a mom is too much sometimes?
When I start to feel this way, I try to remember to step back and evaluate it.
Are these feelings caused by a temporary situation that will resolve soon?
Sick kids, car repairs, a big event I'm preparing for – things like that will cause me stress, but usually I can get through it knowing "this too shall pass."
Most of the time, it does.
But if these overwhelming feelings continue and it's NOT related to a short-term problem, I think it's wise to dig a little deeper.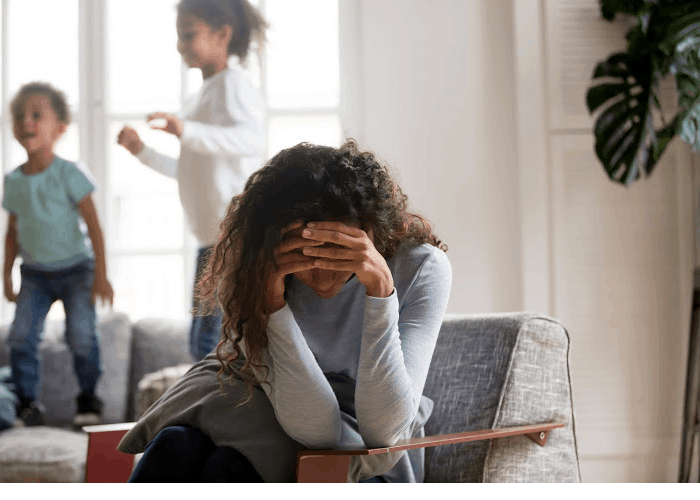 Is there a change I need to make that could maybe change the way I'm feeling? Is there something, anything I could let go of, even temporarily?
7 Red Flags You're Doing Too Much as a Mom (and strategies for change)
The fact is, as moms we can be really proud of juggling all the things, and it can become a badge of honor, of sorts.
Moms even kind of like to compete with each other about whose schedule is the most juggly. (Is that a word?)
Maybe there really are some superwomen with superhuman juggling powers.
For the rest of us, eventually, one of those balls are going to drop. It's Murphy's law.
I'm all about discovering ways to be more productive at home and I think it's important to learn good time management habits.
But still, it IS possible that you're doing too much, and in that case, it's not time management you need.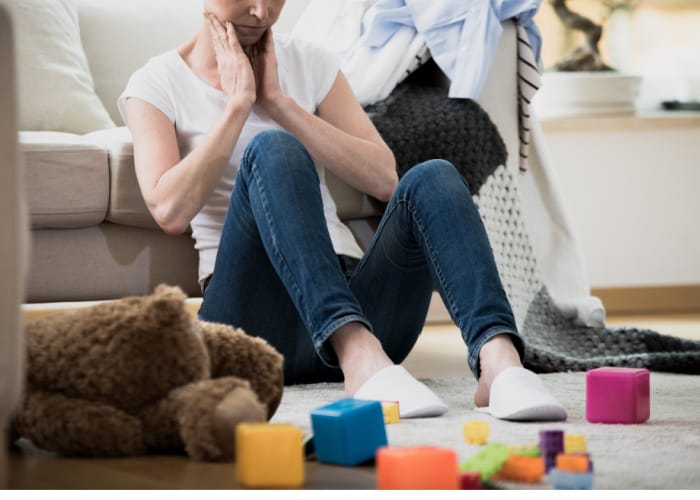 A few changes, though, could make all the difference in your emotional state and help you to find a better balance.
(Not a perfect balance, mind you! A better balance.)
So if you're asking yourself the question, "Am I doing too much?", you're probably in the right place.
And if you're even beyond that, and feeling like being a mom is too much for you – HANG IN THERE.
You are under a lot of stress and you need a helping hand (or three). But you can absolutely get through this.
Here are a few signs to look for to determine if it's time to retire some of those balls in the air. (Before someone gets hurt!)
Want to skip to the printable PDF version? Click the image below.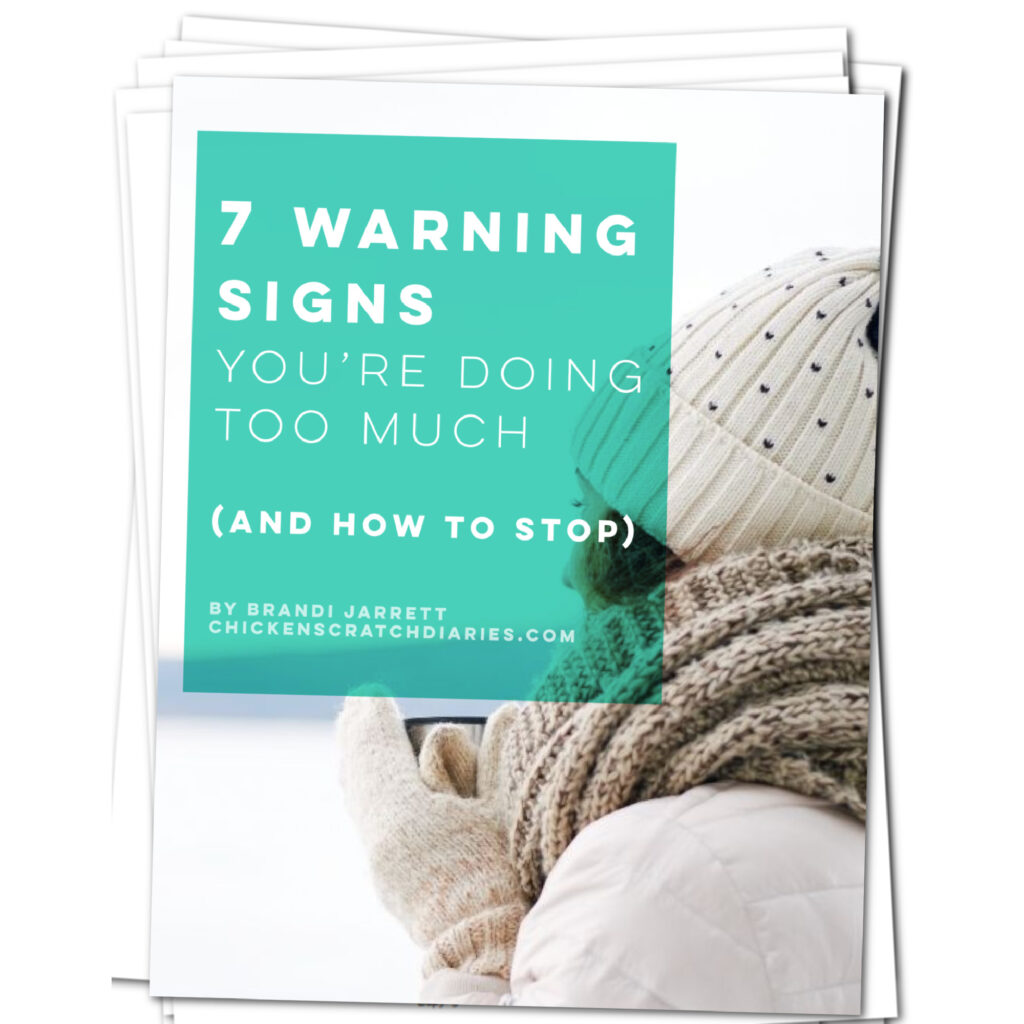 #1. You're not living in the now
I think ambitious, perfectionist types struggle with this in general. You're always looking ahead to what's next. You're a worker, a planner, a go-getter.
And stinking proud of it.
The only problem is, when you're always looking ahead, you can forget to appreciate where you are now.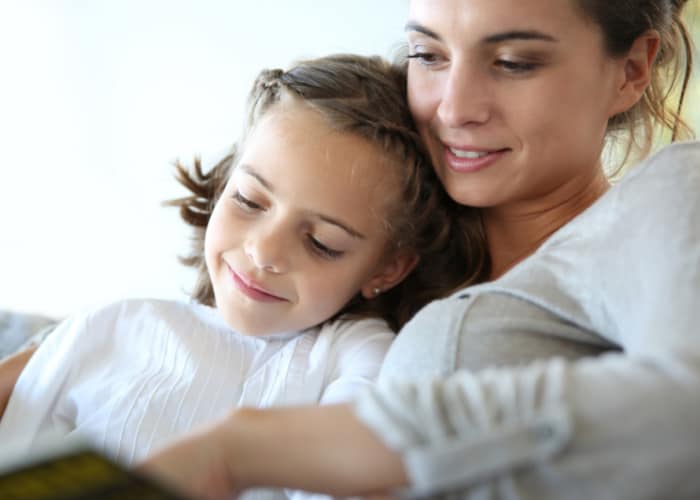 I definitely put myself in this category.
There have been times where my kids are trying to talk to me and I don't even realize I've totally tuned them out because I'm daydreaming – planning my next move (without realizing it).
Being present, on purpose
It really takes intention to know when to STOP and live in the moment.
When I'm with my kids, that's definitely where I want to be.
One day, I had an epiphany that I LOVE whatever age and stage my kids are in at the moment.
Why? Because they will only be this exact age once.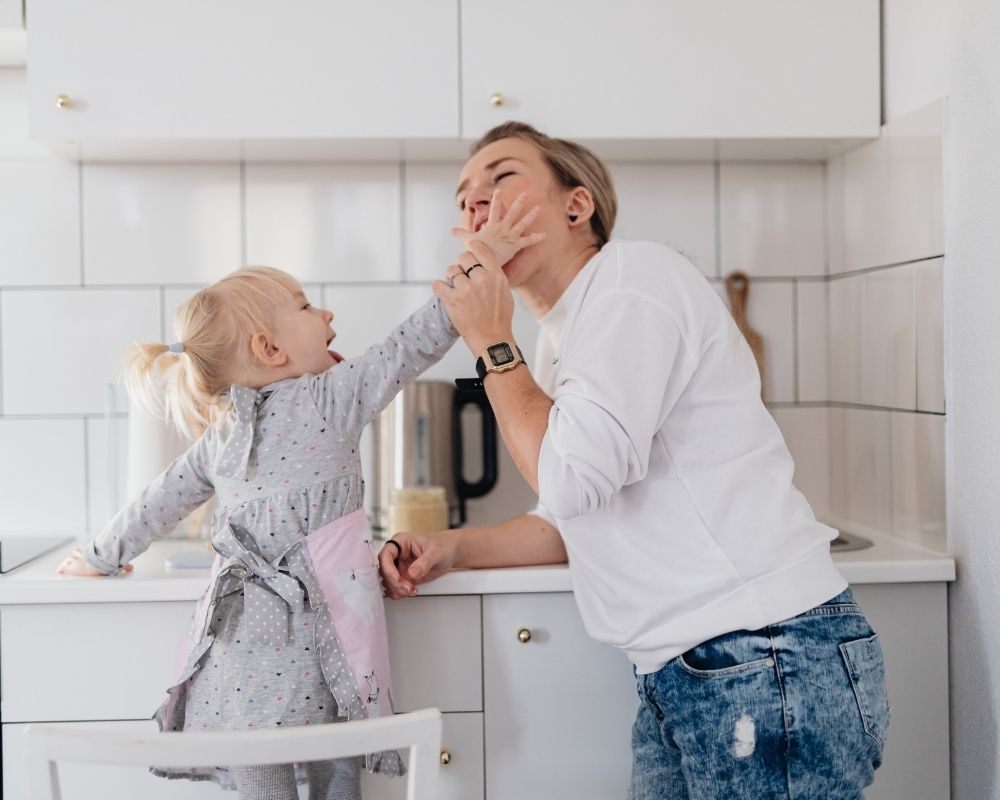 The truth about fleeting time
Tomorrow they are a day older; and those days add up way too quickly.
If you have trouble enjoying the day-to-day family time and often think "I can slow down when ___" or "things will be better when ___", just know that this can quickly become a never-ending quest.
It might be time to let something go so you can make more memories exactly where you are today.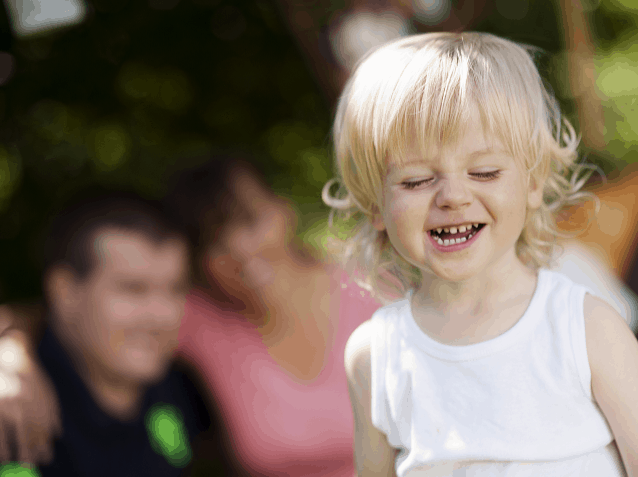 Read next: Are You Intentionally Spending Time With Family – or Just Marking Time?
#2. You feel anxious for no reason
Anxiety can be pretty complex. I'm not going to pretend to be an expert on the subject.
But for me personally, feeling like I don't have enough hours in the day to get everything done is one of the biggest catalysts for anxious thoughts.
Moms do everything today
I think in some ways we're living in one of the most difficult times for mothers.
We have so many alluring choices: working; stay at home; work at home with children underfoot.
Yet, so much planning AND sacrifice is required no matter what the choice.
And sometimes, even though those options exist, we're forced into one or the other due to financial constraints or other circumstances.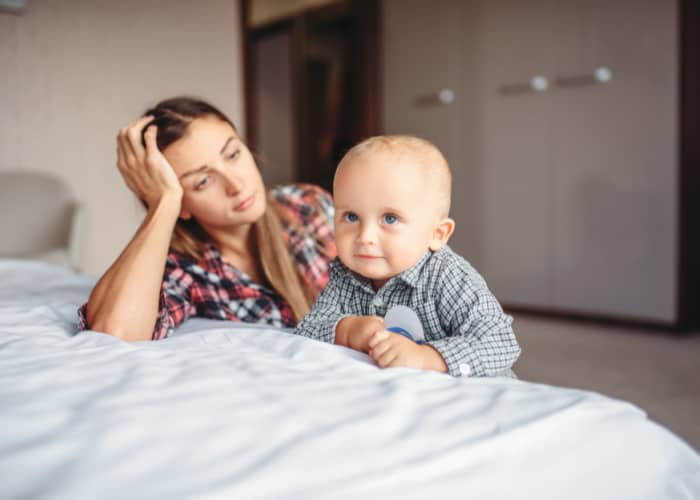 Unnecessary mom guilt on top of already feeling overwhelmed with the day-to-day grind just compounds that anxiety.
A season of less
If you find yourself on edge, consider something small that you could give up – for now.
Maybe you're getting up early to fix a big breakfast when cereal or peanut-butter-toast would do the job.
Maybe you can say no to some type of outside obligation, just for this season.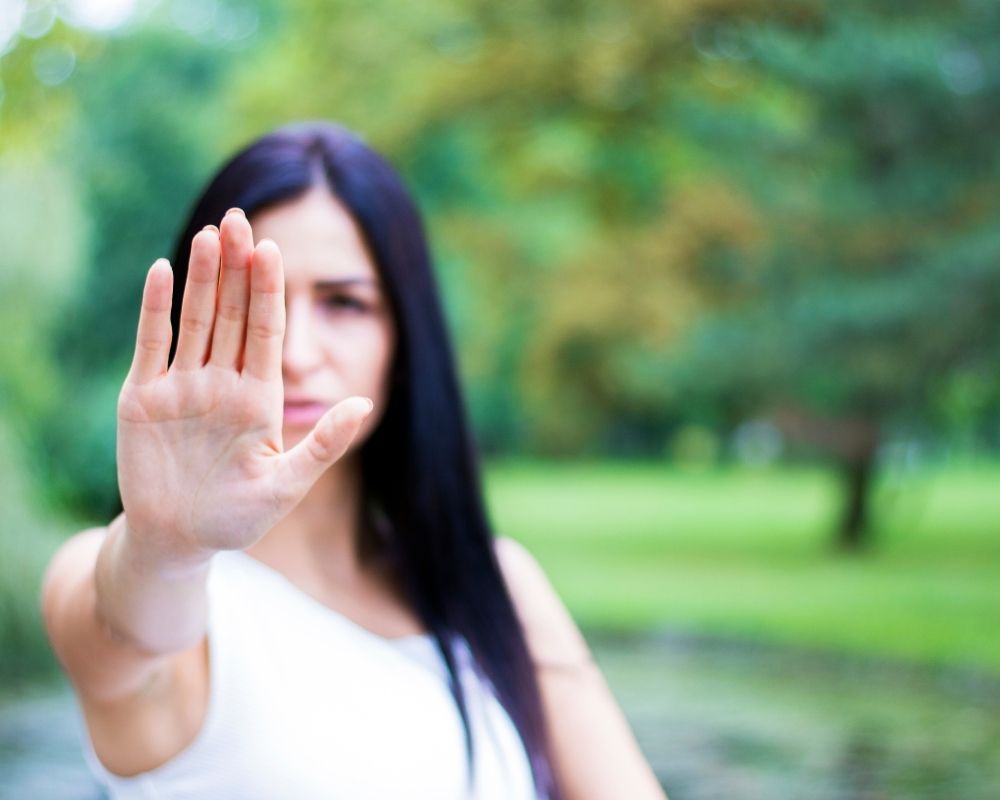 It's amazing how sometimes a small task, taken off your plate or re-arranged otherwise, can calm an anxious heart.
Read next: Bible Verses about Worry and Stress Every Anxious Mom Should Know
#3. You feel resentment towards your family
Gosh, I hate that word, resentment!
It just seems so ungrateful and selfish – yet when I stop and reflect on my mood, there are SO many times I realize that resentment lies at the root of my unsettled behavior.
You see, often people who are doing too much don't realize they're doing too much.
And they subconsciously feel like everyone else should be carrying the same load that they are.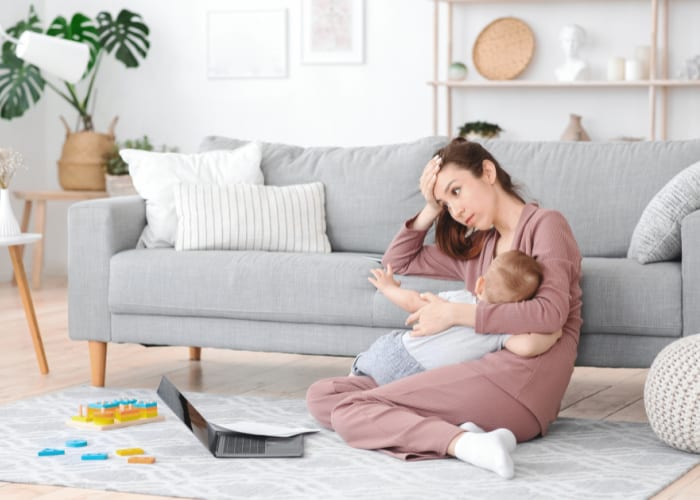 Taking stock of the necessary
Sometimes, of course, it's true that your family member(s) are not doing their part and it's contributing to your doing-too-much-ness.
Many times though, I've found that because I'm going 90-miles-an-hour, the big picture is kind of a blur.
I don't always notice the loads my spouse and kids are carrying individually – OR the fact that they are just enjoying down-time like normal people should!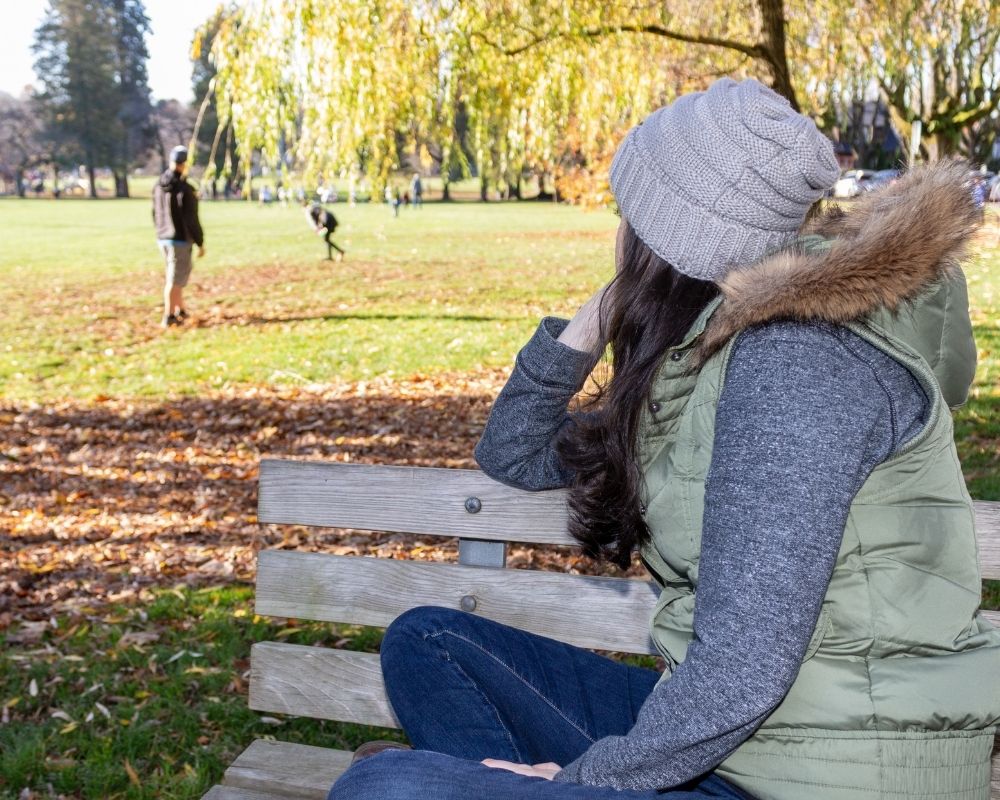 So our busy-ness, our inability to delegate or otherwise DO LESS makes us resent those around us.
To the mom who's tired of doing everything
Being able to ask for help is a step in the right direction.
Also realizing that chore/task will be here when I get back to it can be really freeing.
I have this thing about wanting a perfectly clean kitchen every night before bed. The rest of the house can be in shambles, but those counters better shine!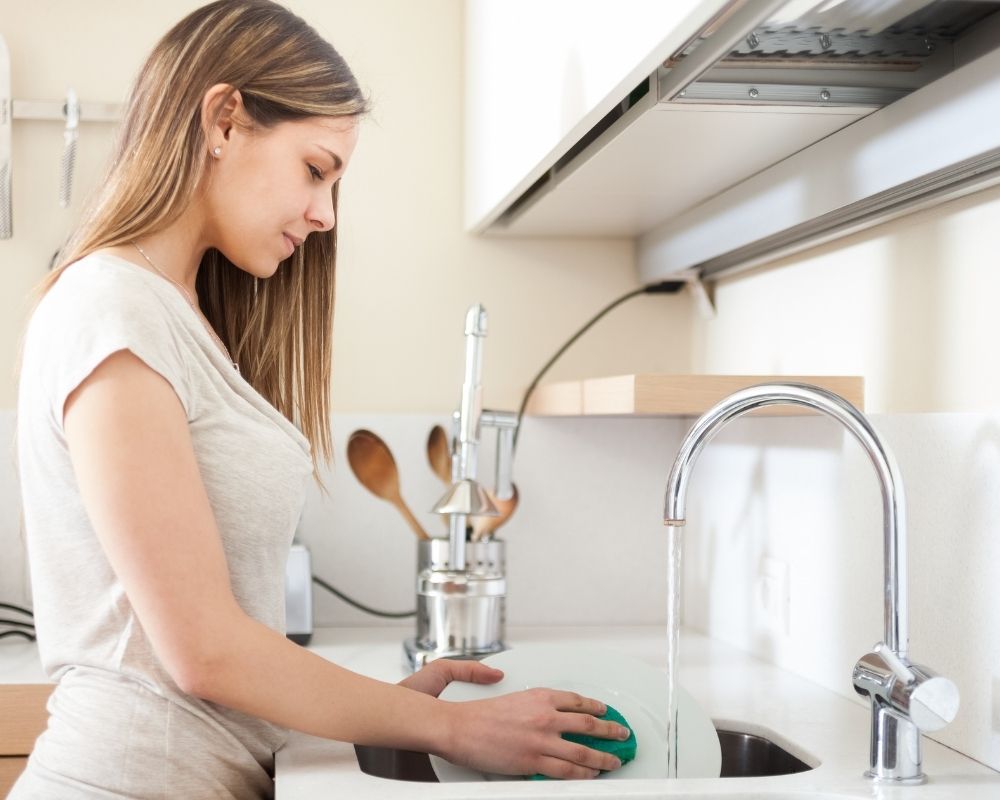 However, in reality it really doesn't take that much more time to do 2 loads of dishes than it does to do one night's worth.
Learning to lessen our standards just a tad, as moms, is CRUCIAL when you have a tendency to do too much and you're starting to resent your family. (Yikes.)
#4. You have trouble concentrating
Stress-overload will definitely make it hard to concentrate on anything. We've all been there.
I've been driving through town and turned down the wrong street; I've tried to put the toddler's coat on the preschooler and have burned the grilled cheese too many times to mention.
Call it another bout of mom-brain, but feeling overwhelmed by your mental to-do list can contribute to your ability to concentrate in a major way.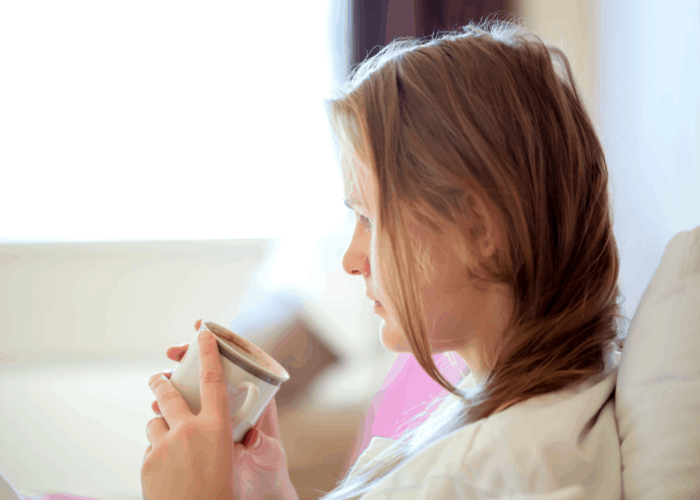 The vicious cycle of stress and neglect
When you have too many tasks on your plate, it can be a compounding problem.
Because as moms, we often put ourselves last, including our health and nutrition. We deprioritize the only things we *think* we can get away with..until we can't.
So when we're rushing around, we're likely not eating well and this can lead to that "what am I doing in this room" scenario more times a day than we'd like to admit.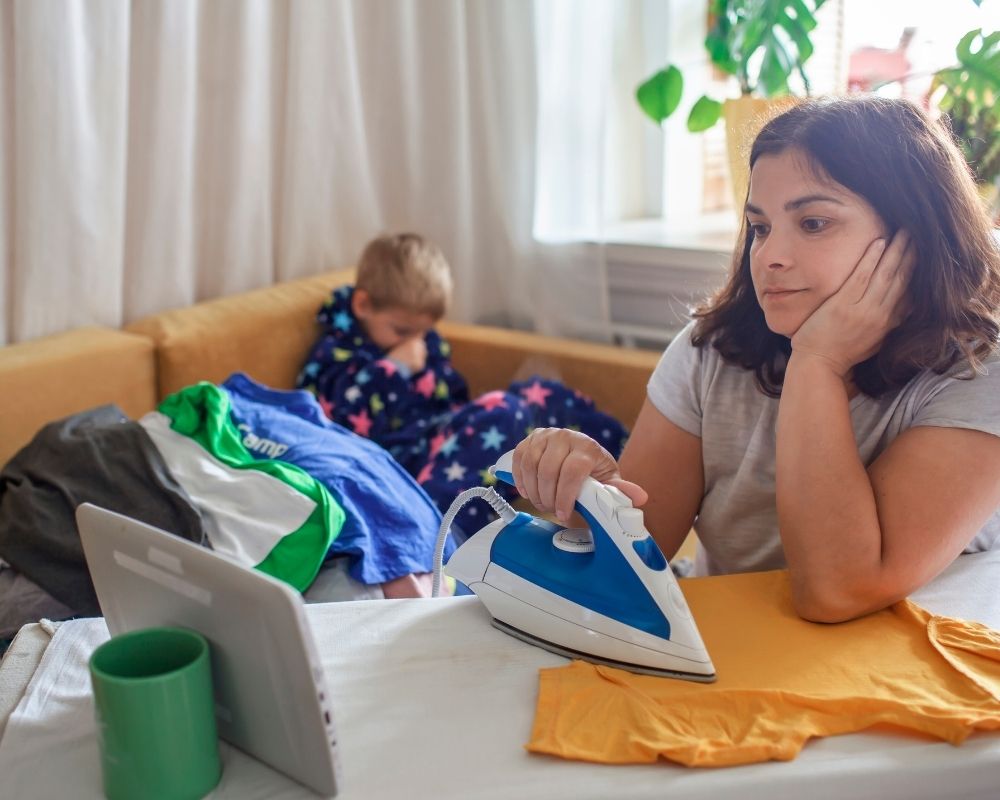 Stop the multitasking madness
For me, it's helpful to write a quick "must-do" list in the morning after I've eaten breakfast and have had a moment to gather my wits.
I don't list everything I WANT to get done, but the big 3 things or so that are most necessary, so I can focus on that.
I've often said that multitasking is doing several things at once, poorly.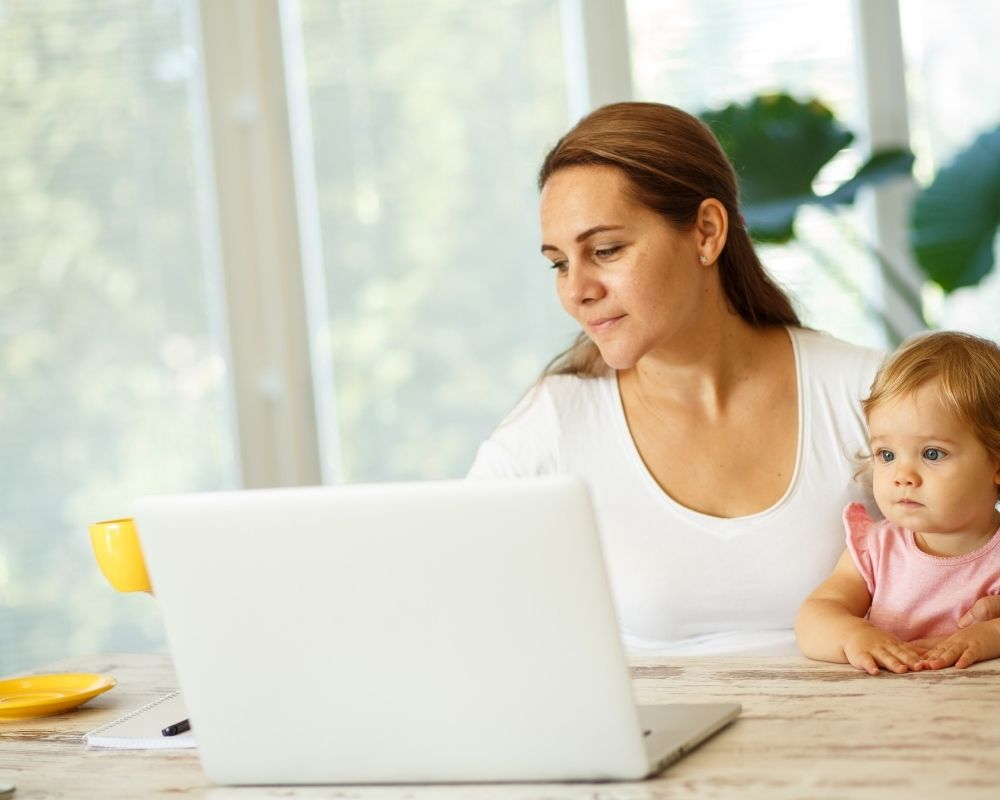 Whenever you can, try to STOP and just focus on one thing at a time.
Having healthy snacks on hand like almonds (these are my current favorite), protein bars (try these if you like coconut), fruit, and cheese sticks helps to balance blood sugar and aid concentration too.
Otherwise, any time you feed your kids – make sure you're eating, too.
#5. You've given up all your hobbies
I don't love the whole self-care/self-love movement that I see bombarding mothers on every social media outlet, in every book and magazine.
Everywhere.
Mostly, because I think it's a grand marketing scheme designed to get us to spend more money on ourselves. And it's hard enough to raise a family on a modest budget.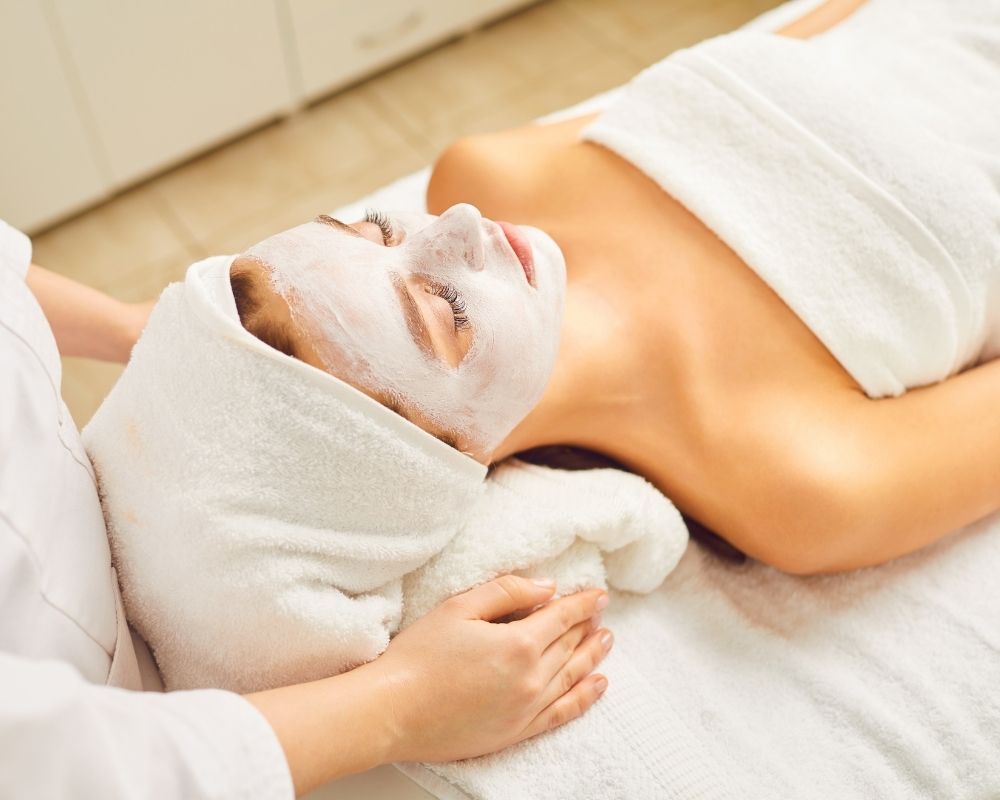 I don't need to be told that a spa day and a glass of wine will cure all my troubles.
That's why I need to rely on Jesus; and He's so much better than temporary distractions.
A balanced perspective
BUT. If you're not doing ANYTHING for yourself; if you're a martyr-mama who does everything for everybody and NEVER relaxes or enjoys free time apart from her family – you're going to crash and burn quickly.
Ask me how I know.
I realized this past year, in the midst of building a business, raising four kids and another part-time job, I really miss reading books and I need them back in my life.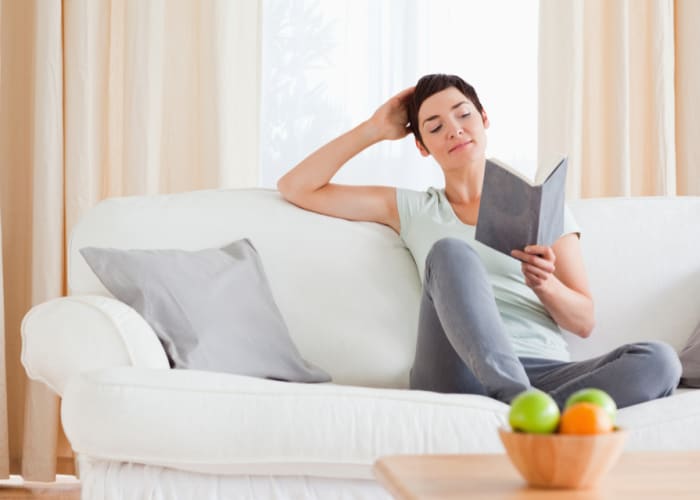 I love my work, and in a way it's my form of self care. Creating, pouring myself out via words on paper – it fills me up.
Building in time for what fuels you
Despite that, I also want to be inspired by others. I need to hold a book and get lost in the pages and not have to over-think or critique or edit or analyze.
At least a few minutes a day, I need this respite from the world.
So, books are making a comeback in my life, starting now.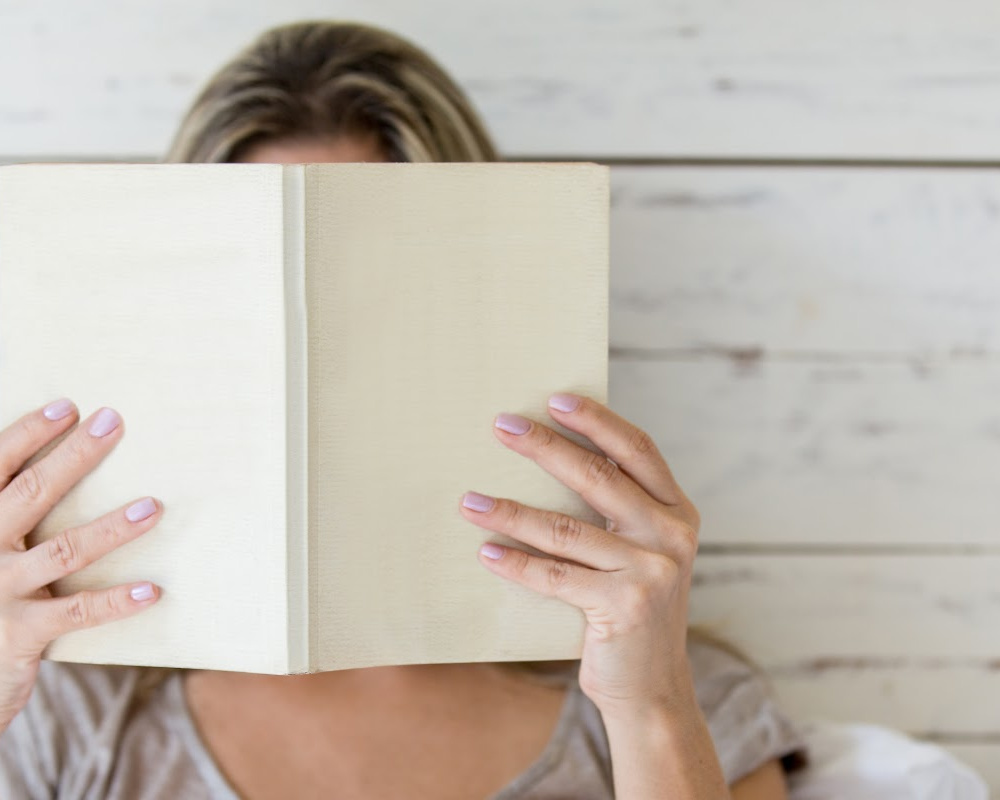 Whatever you love to do outside of the mom-life, make time for it.
Read next: 10 useful and fulfilling hobbies for moms
Even 10 minutes a day, if you have to lock yourself in the closet – you deserve that much!
(And well, a lot more. But I'm a realist at heart.)
#6. You wake up feeling overwhelmed
If you had kids who took/are taking forever to sleep through the night, you know what exhaustion really means.
When you're not sleeping, it's normal to wake up feeling not-so-awesome.
If, however, you're sleeping a decent amount of hours and STILL feel exhausted and overwhelmed as soon as your feet hit the floor – that's a bad sign.
Mental exhaustion can cause just as much stress as physical labor, as you probably well know.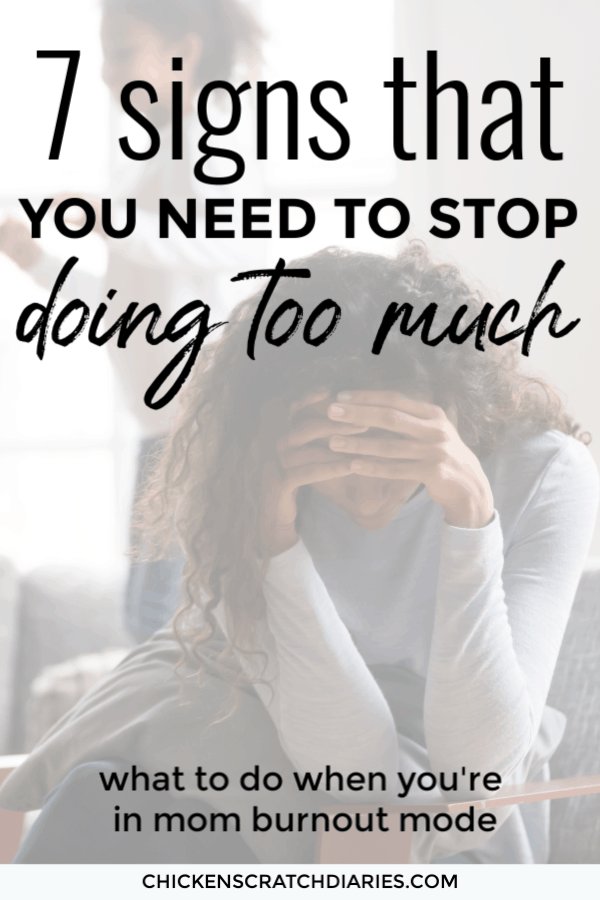 Waking up to a new routine
I definitely advocate for prayer first thing in the morning; it will help to put your day into perspective no matter what you're facing.
Making time for Bible study and prayer is a priority that I can't ignore.
Perspective on what God has in store for us and looking for opportunities instead of problems can help us to embrace the day ahead instead of dreading it.
Beyond this, if you're not sure why you're still feeling overwhelmed before the day begins, I think it's wise to take stock of your typical day.
Identifying stressors you might not realize are there
Consider even starting a journal where you note everything you do in a day.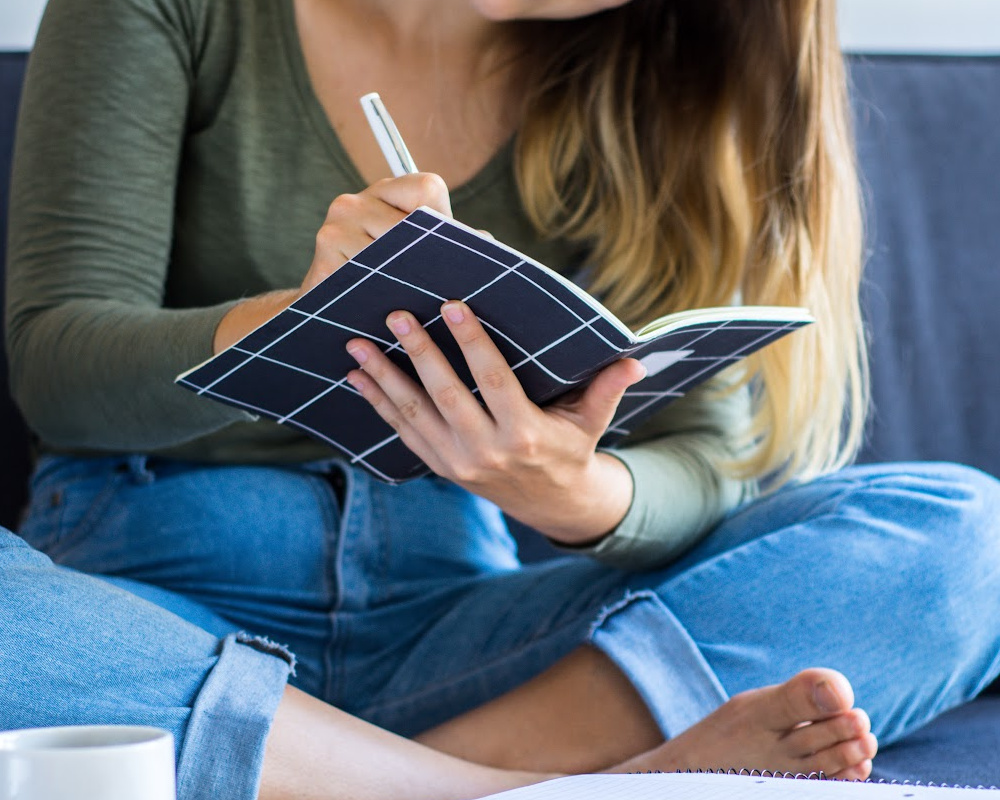 In just a day or two you might notice things you could do differently in your daily routine.
You might see responsibilities you can delegate to your husband or kids.
You might decide to change up your chore routines completely.
Sharing the load (and making it a requirement)
It may also be past due time for a family meeting to discuss your routines and what areas, if any, family members can pick up some of the slack.
If you have the tendency to do things for your kids because it's quicker and less hassle, THIS is the time to re-think that strategy.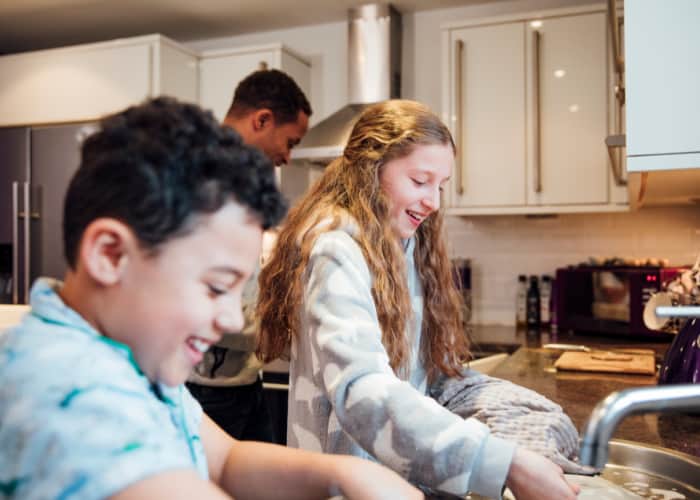 Kids need to learn to clean up after themselves and be a contributing member to the household.
Even toddlers can learn to pick up the living room in the evening if you make a daily practice.
Also, reach out to mom friends whom you trust and have kids a little older than yours.
They can share invaluable wisdom about how they manage a household (plus work and everything else) without going nuts!
Read next: The Keys to Teaching Kids Responsibility
#7. Everyone Tells You You're Doing Too Much
Lastly, if everyone around you tells you you're doing too much, take note!
I can't count the number of times someone has told me this at different points in my life.
I refused to listen to it for a long time because I just thought I could handle it all.
But my emotions, my relationships and even my work has all suffered at some point because…
They were right.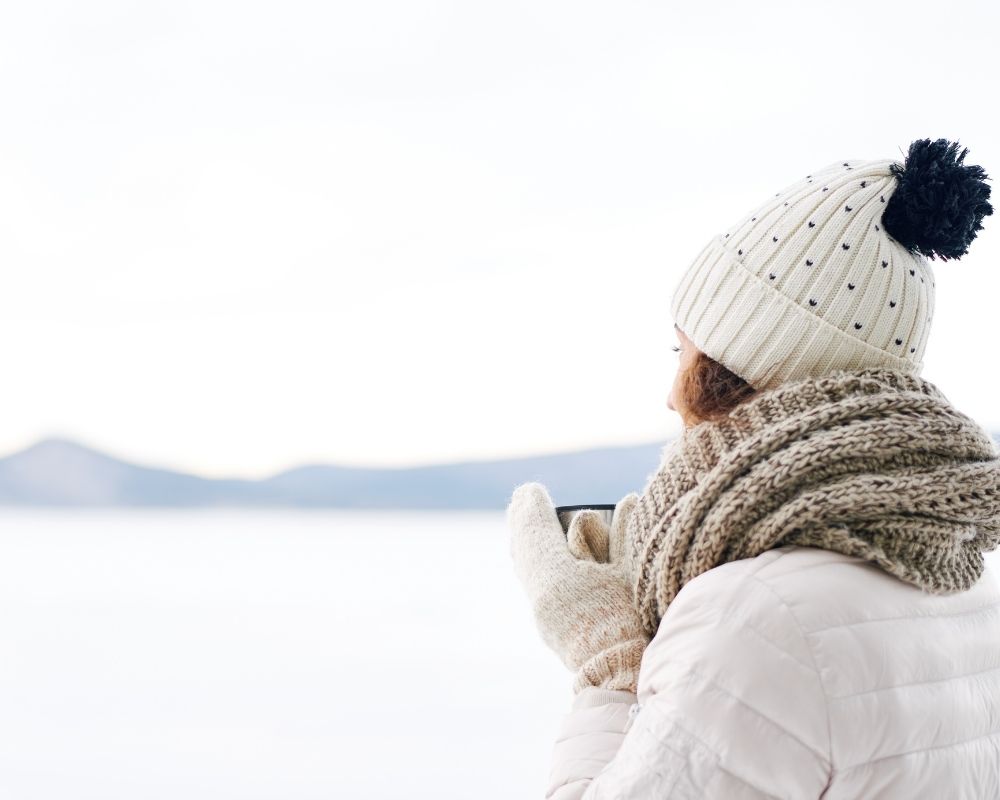 Permission to breathe
Just because you can say yes to all the things, doesn't mean you should.
Just because you can do it better, doesn't mean you should.
Just because it feels good to be needed, doesn't mean everyone has to need only you, all the time.
Doing less doesn't mean that you are less.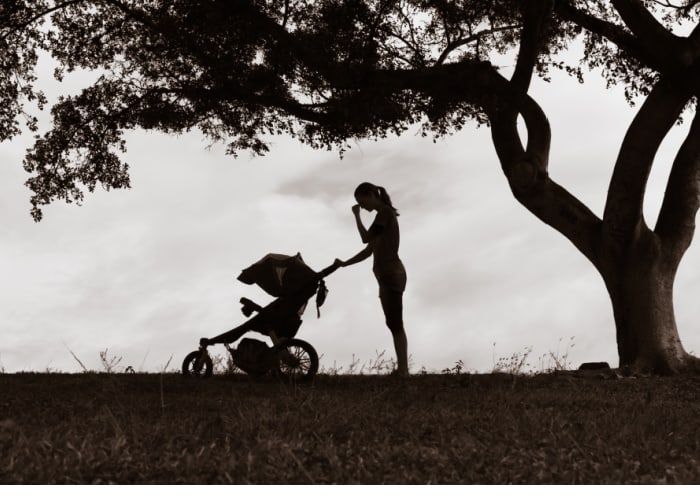 If you're in this place where I've been so many times where you're thinking, this is just life! Everyone does too much; we're all busy and we can't help it!
-Maybe you're right. This IS life for so many moms, but I don't think it's how life HAS to be.
Let's make a promise to show ourselves the grace we show everyone else by allowing a slower pace and letting others help us when we truly need it.
A life that's less busy might come with less accolades, less acknowledgements.
But it might just be fuller than we can imagine.