Need some inspiration or a fulfilling way to spend your time? These hobbies for moms include creative and restful ideas that can take the monotony out of mom life.
Motherhood is the best job ever, I'm sure most of us would agree.
Being a mom is an immensely joyful role that is rewarding like no other – even on the hardest days.
Sometimes though, it can feel all-consuming. As a mom, you're never "off", really.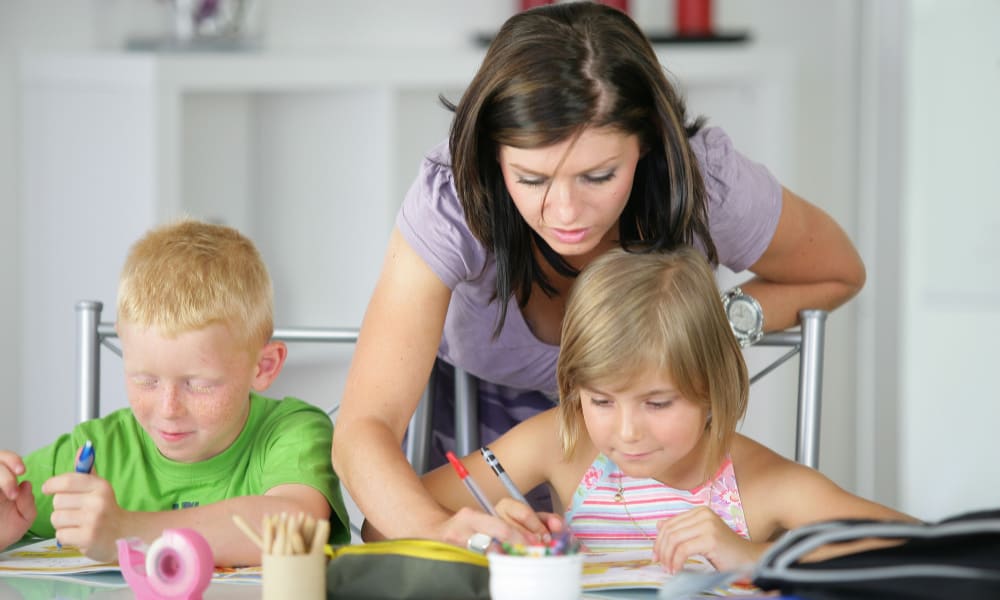 It's a job synonymous with servanthood. It teaches me humility in a way I never realized was possible, pre mom-life.
Self care versus purposeful mom hobbies
I have often cringed at the word self care over the years. Maybe you've rolled your eyes at the concept a few times, too.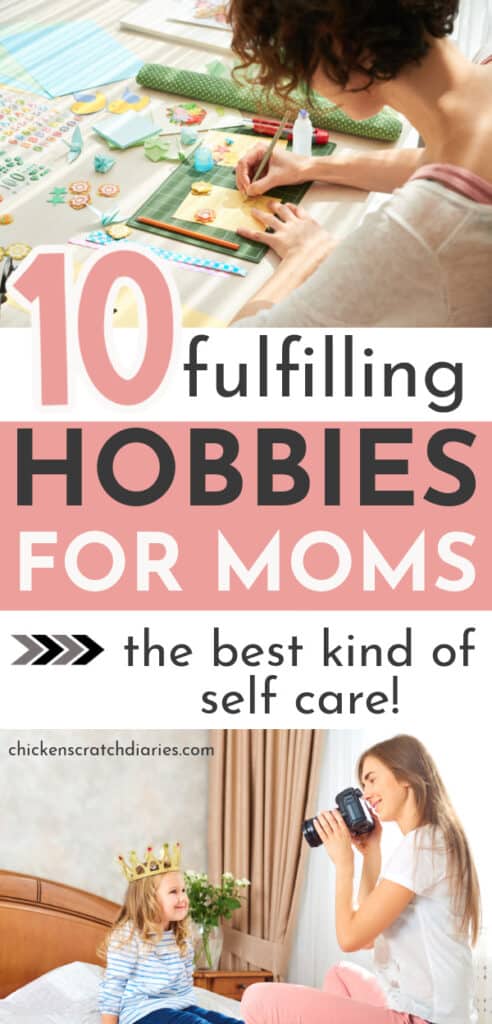 When it picked up steam and gained popularity a few years ago, self-care always seemed to be associated with shopping, spa days and lots of "me time".
Those activities just seemed self-centered, costly and time-consuming in my book.
I've come to learn, though, (after four kids and almost 16 years of parenting) that taking time for yourself is not selfish. It's necessary.
This post likely contains affiliate links. Please see our disclosure for more info.
Meaningful hobbies fulfill
I still believe it's important to evaluate how we spend our time as moms.
The time with our kids in our homes is a short blip on the radar of our lives, and I don't want to understate that fact.
And don't get me wrong- there is certainly an entire industry that preys on overwhelmed, overworked moms, and we should be wary of many of the products and services thrown at our vulnerable selves.
But it IS possible to strike a realistic balance that allows us to be fulfilled in other ways outside of motherhood.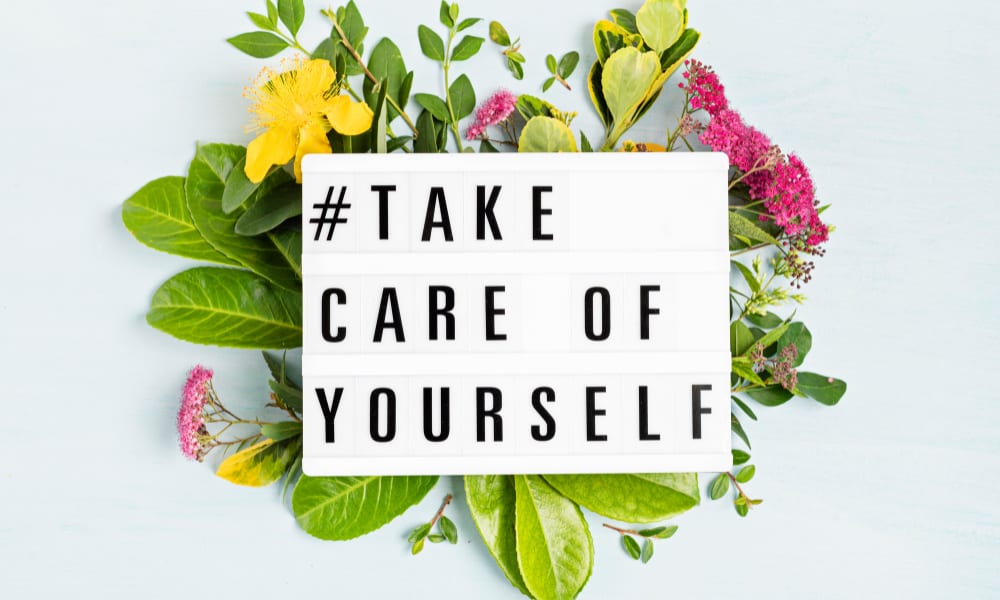 Finding a hobby that you enjoy is one of many ways to accomplish this.
I'm learning that when I take time to recharge and be inspired, I am almost always a calmer and happier mom.
What do moms DO for fun, anyhow?
So the question is, what kinds of hobbies are worth pursuing? Well, some of that depends on your specific interests and personality.
Below I'm outlining several ideas that make great hobbies for moms.
Whether you're in your 20s, 30s, 40s or beyond – it's always a good time to delve into a new interest or brush up on an old skill.
These can make great hobbies for stay at home moms and working moms alike.
Some of the ideas on this list are simple and restful; some are more involved and some could even turn into a nice side business. (But only if you want it to.)
Here are 10 of my favorite hobby ideas any mom who needs to carve out some time for a new and worthwhile interest.
1| Gardening
This one is my personal favorite. I have gone loooong stretches with no time for gardening when I had newborns and no time for weeding and watering things.
Over time and as the kids are now old enough to either help or entertain themselves for stretches of the day – I have found that gardening is one of the best forms of therapy.
It's also great exercise!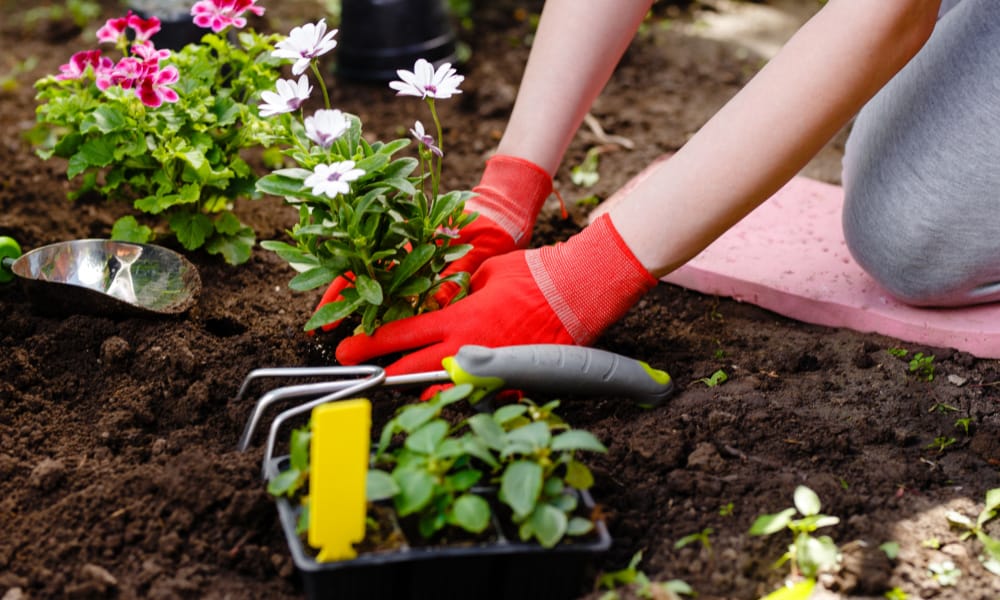 If you enjoy being outdoors and seeing things grow -and have a little patience – this might be the hobby to pursue.
Having homegrown veggies can also save money and inspire your kids to help in the kitchen.
If you don't have a lot of yard space, you can even grow flowers and veggies in containers on a patio or balcony.
Or, start by growing some herbs in your windowsill.
This book has totally changed my gardening skills for the better (especially for my veggie garden). Be sure to take a look if you're a beginner or someone who wants to enjoy gardening with minimal weeding and frustration!
2| Writing
Kids are an endless source of inspiration, so why not write about it?
Sites like Her View from Home even pay moms to share their stories.
Or maybe you have always wanted to write fiction, poetry or devotionals.
There's no time like the present to start.
The more you write and the more often you write, the better you will hone your skill and can decide what other avenues you want to pursue, if any.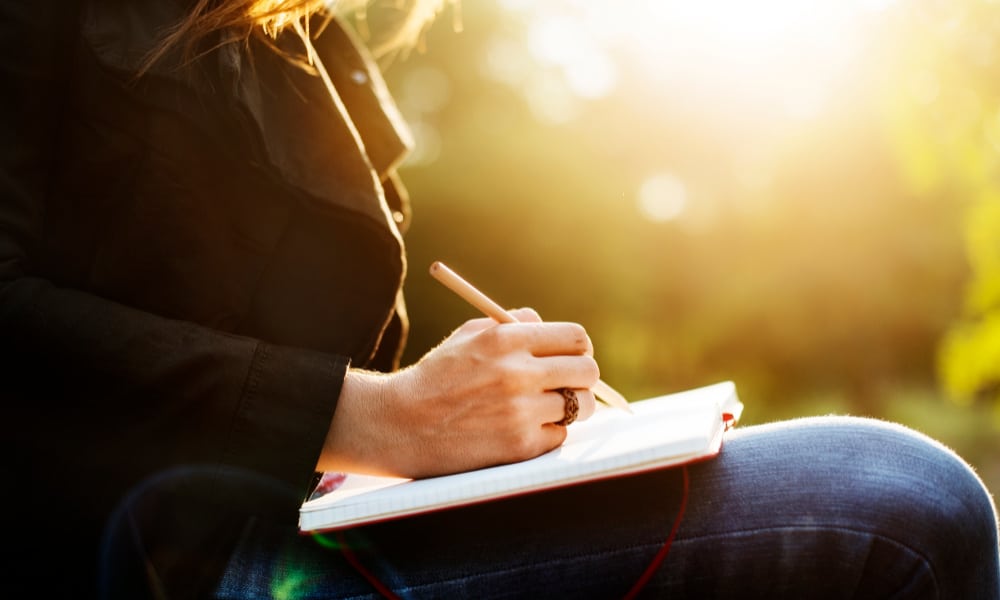 Journaling is another form of writing that can simply help you to "brain-dump" or collect your thoughts.
This blog was born from a writing hobby that started when I was very young.
Here are a few online resources that can help you develop your skill, depending on your goals:
Or, just buy a pretty journal or notebook, and get started!
3| Running
I could have just listed exercise as a general hobby, but running is one of the most simple forms of exercise for busy moms.
If you're short on time and just want something you can do that doesn't require a lot of planning and equipment, running might be the perfect hobby for you.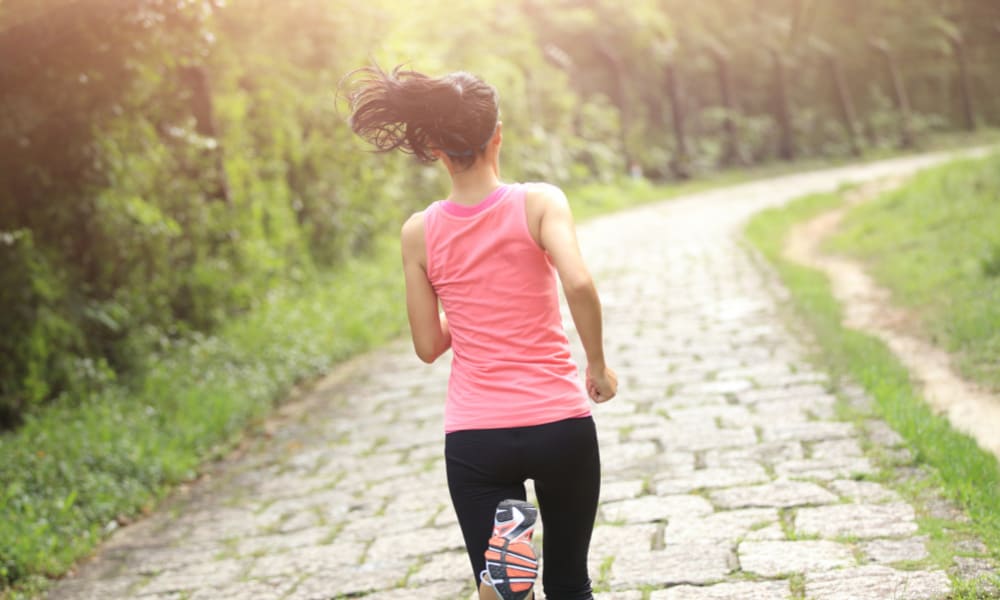 So here's the other thing about mom-hobbies: it's OK if you have a hobby with your child.
If it's something you enjoy, it's still self-care.
This summer, my daughter has asked me to run with her and I'm about halfway committed to trying it at least. 😉
Bonus: getting out and getting some fresh air is never a bad thing, right?
4| Podcasts
This one is so simple, but it's been life-changing for me.
When my youngest was a baby, I realized I was pretty much a mom with no hobbies.
I was often too tired to read and wanted something to do while I nursed the baby or cooked dinner; something that felt productive at least!
I didn't even realize how much I would learn from listening to quality Christian podcasts, among other topics.
Knock-off air pods make podcast listening even more convenient.
5| Reading
Reading is one of the most obvious and cheap hobbies for moms.
It seems like it might be overlooked in its importance, too.
Besides the obvious enjoyment from getting immersed in a good story, reading good books has been found to improve your physical and mental health and even help you sleep better!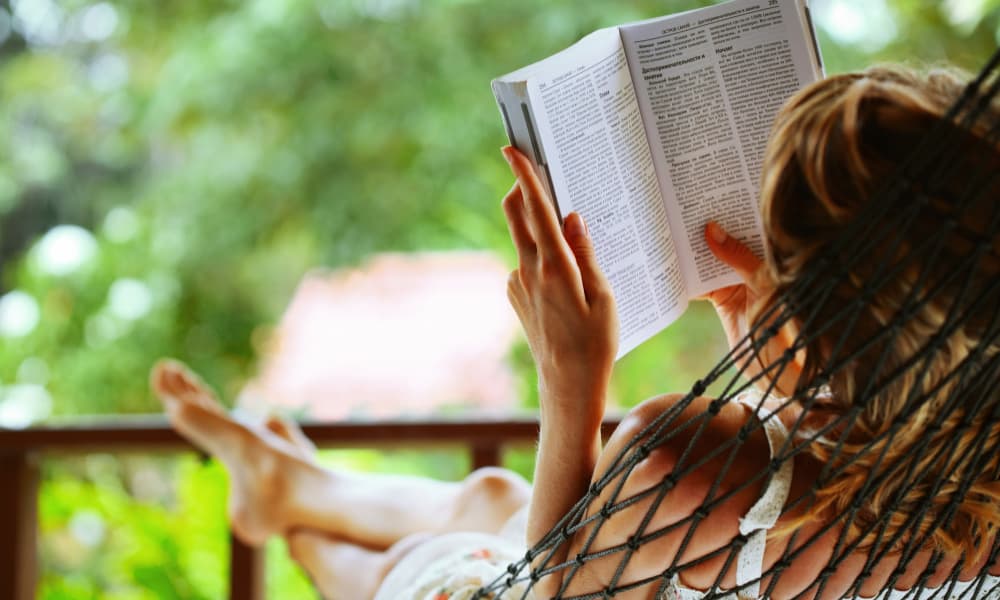 Kindle books have made it convenient for me to read anywhere I have just a few minutes (waiting in the car, etc.).
Also, try a free Audible trial to see if you enjoy listening to books as much as reading.
6| Playing an Instrument
Did you play in your high school band and find you miss playing music? I know I do.
It can seem hard to find the time to learn a new skill like playing the piano, but there are so many Youtube videos and easy ways to learn an instrument today.
Learning to play or even teaching yourself an instrument is a great way to relax and take a break from never-ending chores and chaos.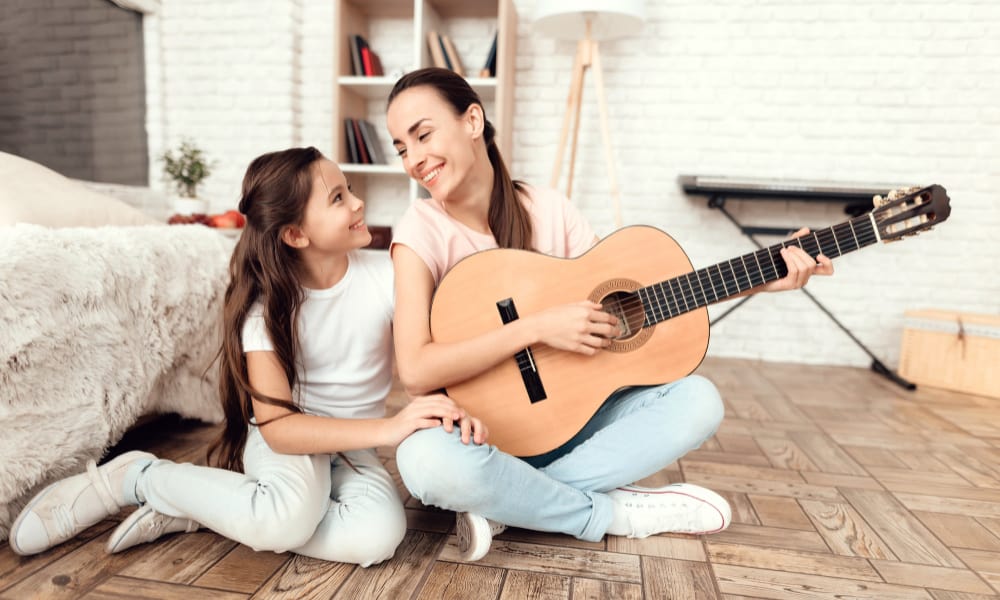 (I mean, you can make your own chaos and compete with the kid-noise, right?)
I picked up my old guitar a few years ago and started playing at church. It's a new way to worship and a relaxing hobby to have when I have a few minutes to myself.
7| Photography
Photography has always been a popular hobby for moms.
We want to capture the moments with our kids, so why not combine something you enjoy with a practical skill?
This ebook is a helpful tool for taking better family pictures.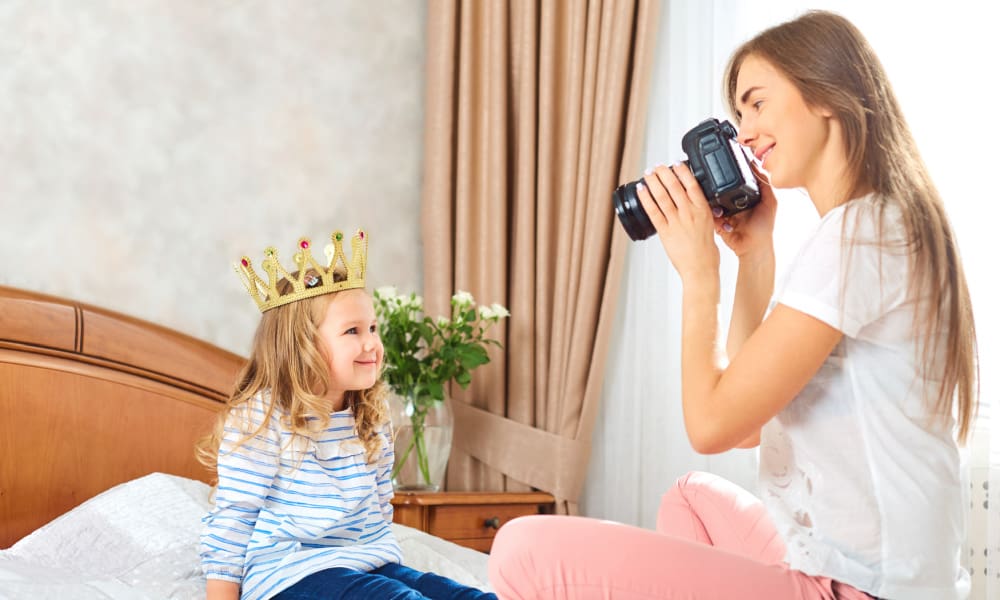 I started reading up on photography tips and how to take better portraits a few years ago, and it's become an enjoyable hobby, as well as something that saves our family money.
With some training and practice, photography is also a great side hustle for moms.
8| Crafting
This is a bit of a broad topic, but many moms are the perfect candidates for creating useful, beautiful handcrafted items.
I mean…we make cute kids, so why not make other cute things too??
Crafts that make great hobbies for moms include:
Refinishing furniture/ upcycling
Jewelry/keychain/lanyard making
Sewing
Painting
Calligraphy
Hand lettered signs and home decor
Card making
Pottery making
Vinyl decals for cups and clothing (i.e., the

Cricut

craze)
Many of these creative hobbies can easily turn into money-making ideas at local fairs or on Etsy.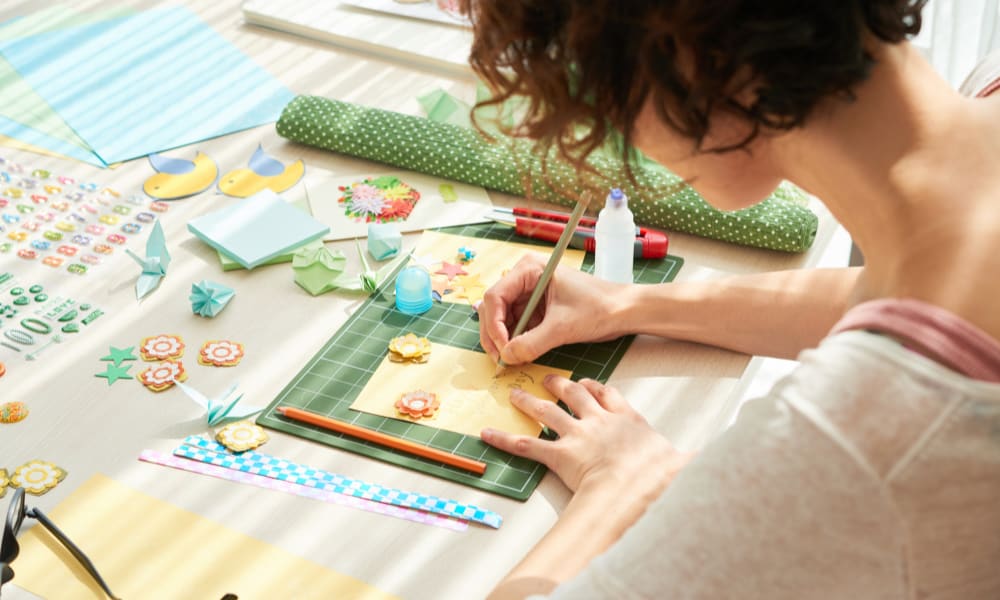 And since moms are all about multitasking, don't overlook the fact that creative hobbies lend to awesome DIY gifts!
9| Foodie creations
Like crafting, but with food. I know, I know, as a mom you may be totally tired of anything kitchen-related. I get it!
But think of food-related creations that you might not take the time to enjoy on a regular basis, like:
Canning jams and jellies
Making bread (sourdough is super popular right now)
Fermented foods (homemade pickles, sauerkraut)
Baking and decorating cakes
Charcuterie boards
Impressive desserts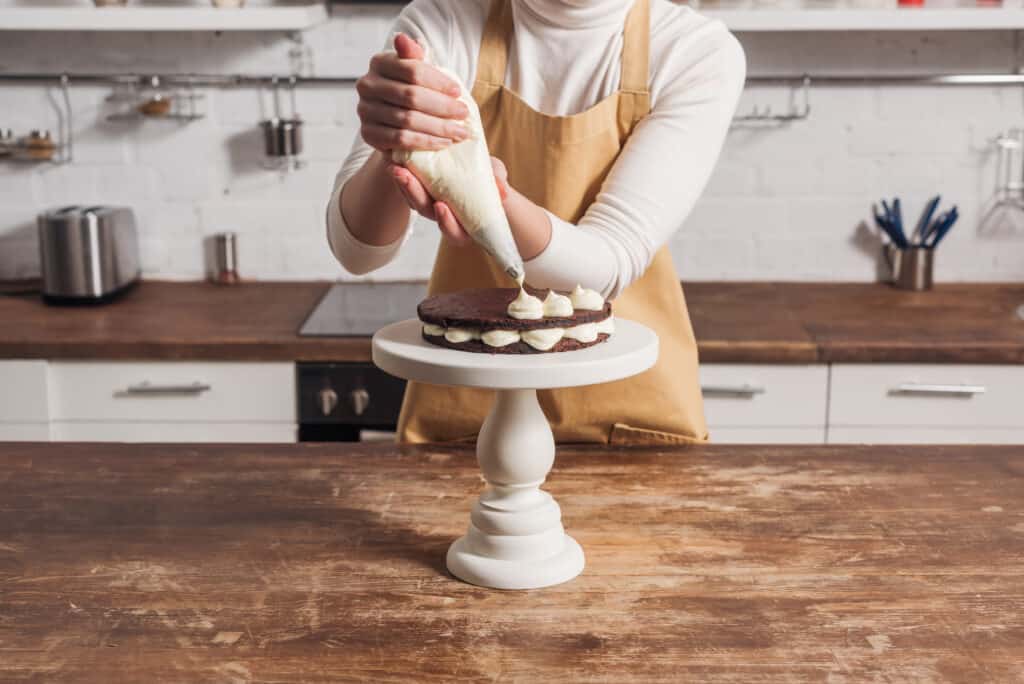 You can probably think of many more food hobbies or use Pinterest for inspiration!
10| Volunteering
You might wonder, is volunteering a hobby? I'd say if it's something enjoyable and gets you out of the house, why not?
Finding volunteer opportunities can help others and promote a cause or mission you care about.
It also can help you to better understand and give back to your community and even develop a new perspective on life.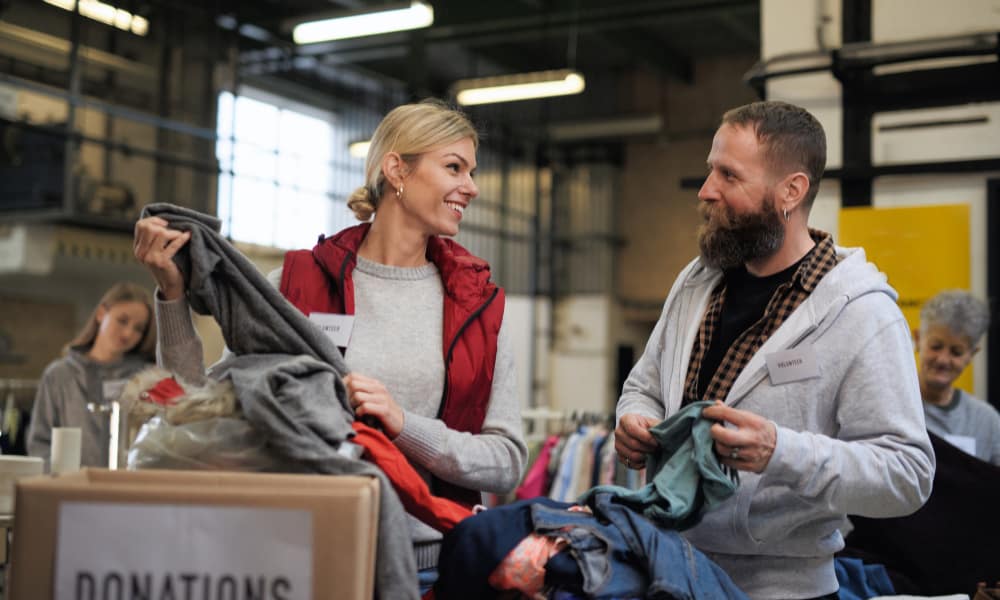 Some places that might need volunteers:
Animal shelters
Pregnancy Resource Centers
Thrift stores
Food pantries
Homeless shelters
Women's ministries
Children's advocacy centers (like CASA)
Hospice care organizations
Your local church
You can do a search of nonprofits in your area to find places that might need volunteers.
If your kids are in school, volunteering in their classroom or with various parent-led organizations are always good options too.
Making room for mom hobbies
It can be easy to fill the margins of our days with kid activities, housework and other obligations.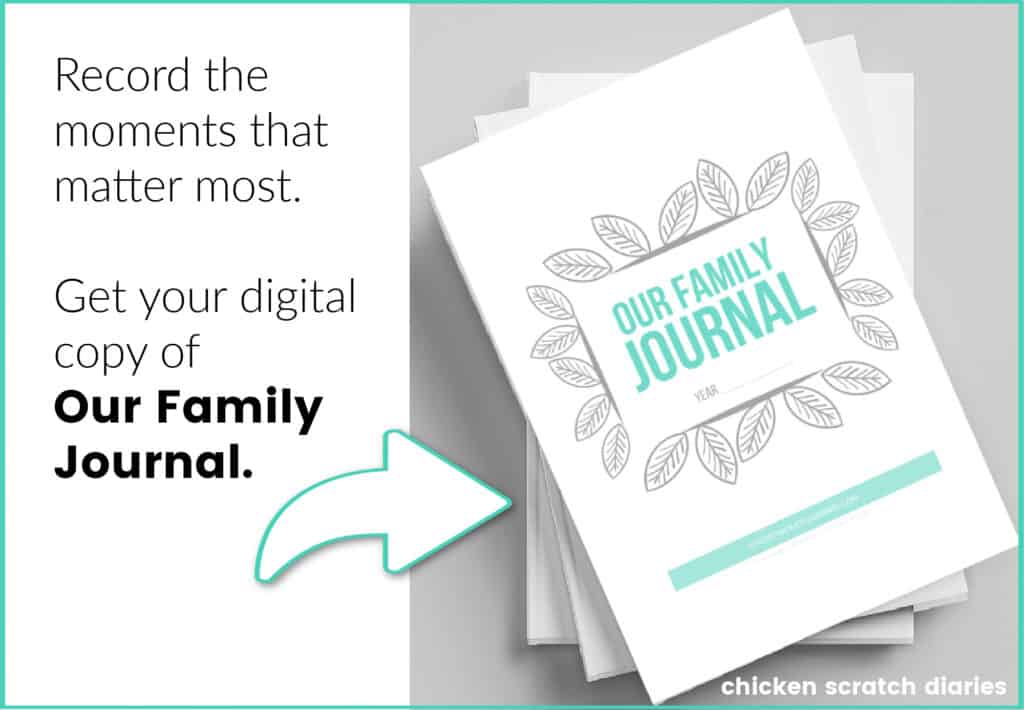 Do me a favor, though? Think about leaving a little space for yourself.
Take it from a recovering workaholic: you need to do things you enjoy, too.
Your kids and husband need for you to rest and recharge and remember that you're a person and not just a mom.
Hobbies don't have to be all-consuming, selfish endeavors – they can involve your family and they most certainly can be meaningful activities that help others.
My advice is: whatever interests you – pursue it, make time for it and thank God for the opportunity to enjoy it.
You might also like:
•Podcasts for Christian women (that aren't all fluff)
•20 ways to create one-on-one time with your child
•The rewards of Parenting to remember (when the days are long)
•5 things to know about Christian parenting in the digital age