Spending time with family is something we all cherish; but are we really making it a priority?
You've probably noticed that how we spend time with our loved ones has changed pretty drastically in the last few decades.
There was a time when families were entertained by board games, music on the radio and just sitting around on the front porch talking to each other.
(Yes, even with teenagers!)
The digital age has introduced new ideas about what it means to spend together as a family.
Today, movies and TV have replaced listening to music together (for most families). Games are usually played on a console or a phone; and talking can simply mean a text message from the same room.
And as our attention spans have waned due to our digital conditioning, so has the actual amount of time we spend together versus alone or with others.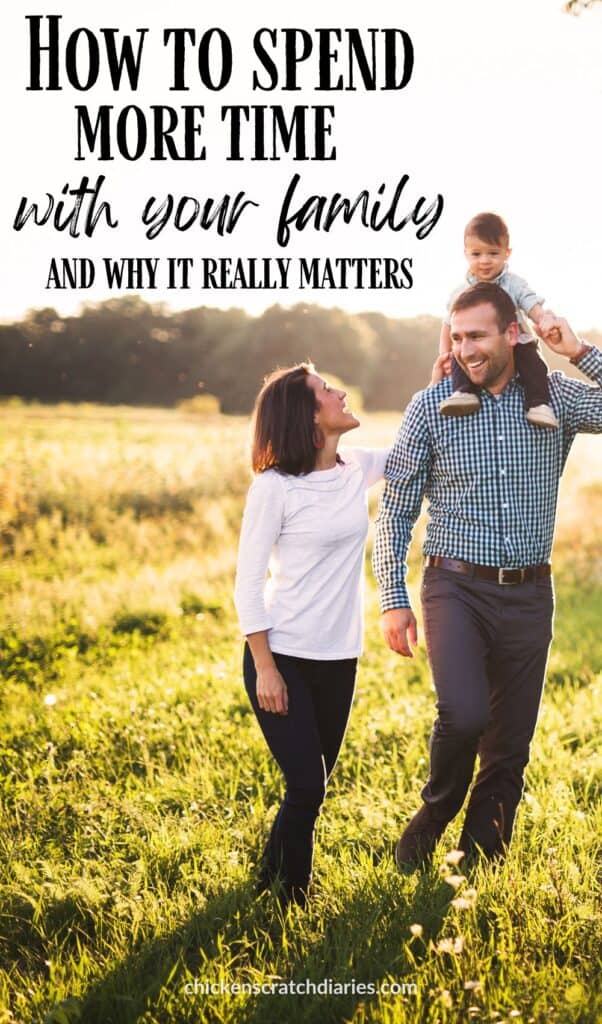 This post likely contains affiliate links. Please see our disclosure for more info.
Do we really make time for family- in meaningful ways?
If we're honest, there is probably a crisis looming, and that is how to spend more time with family than we currently are at the moment.
One study found that American families only spend an average of 37 minutes of quality time together on weekdays.
That's hardly enough time for a sit-down meal (which is a rarity), much less anything else!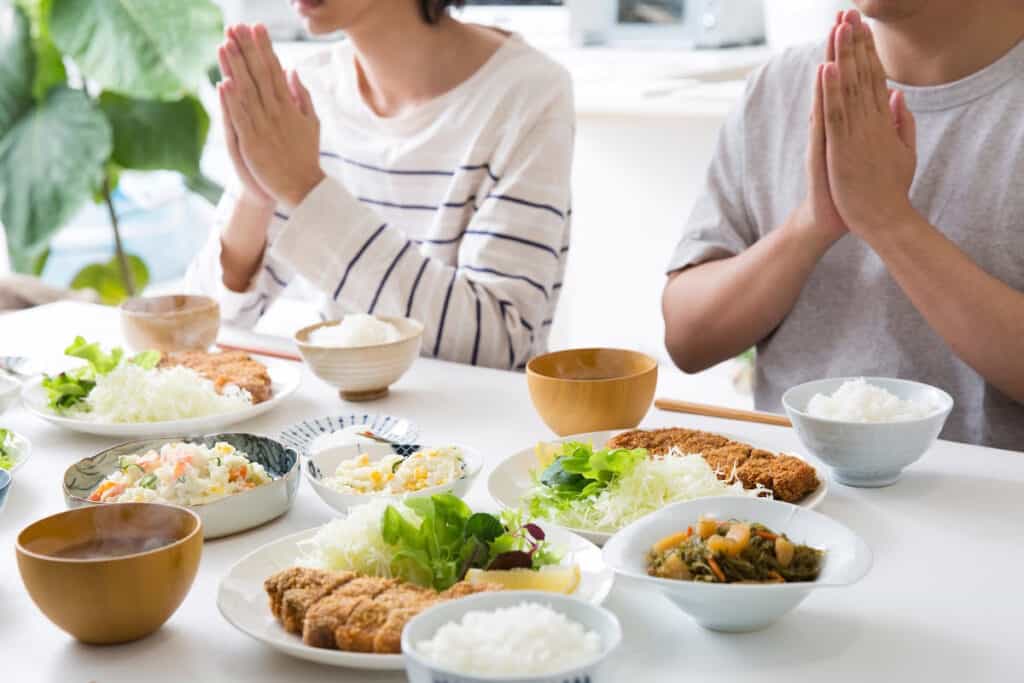 You've heard the saying, "Time flies when you're having fun". So perhaps we're spending more time together than we're reporting.
But when we stop to think about it; how often are we really intentional about the time we invest in our families – and HOW that time is spent?
How to Make Spending Time With Family (more) Intentional
The good news is, if we are honest about our current habits we can become more intentional in changing them to create the family life we really desire.
We can see our families thrive instead of struggle; make connections instead of growing apart.
We can do so much more than just mark time on the continuum of family life!
Our family dynamics can change completely with just a few purposeful actions that show our kids and spouses what they really mean to us.
Here are 3 valuable questions we can ask to evaluate the quantity AND quality of family time together in our homes.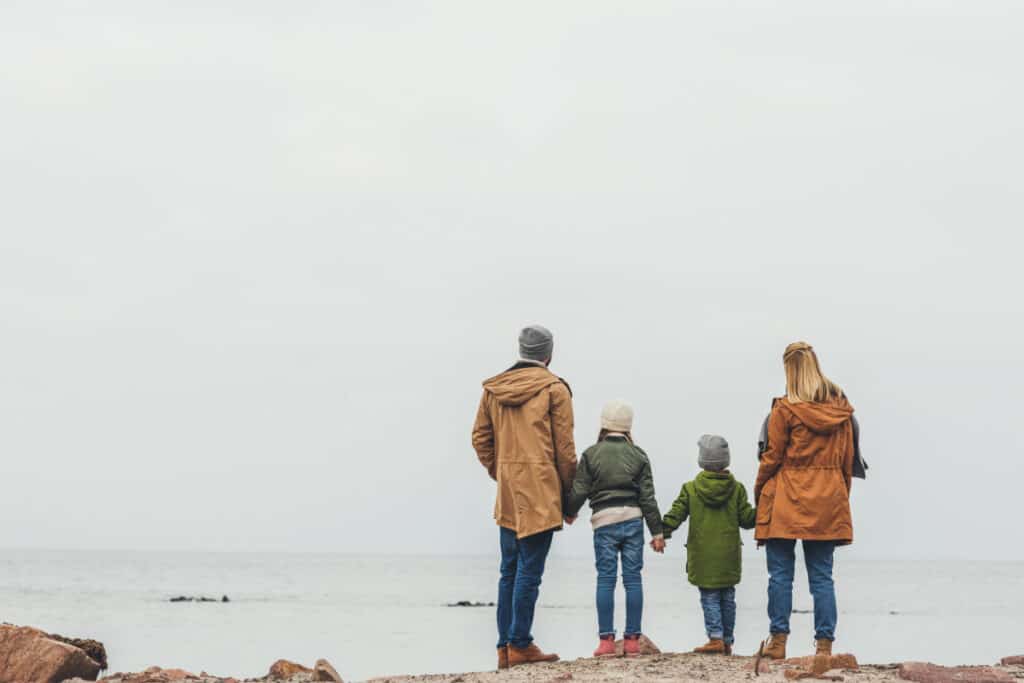 #1. What are their preferences?
Do you know each of your children's favorite foods, favorite colors? What are the names of their friends at school?
Do you know their favorite subjects to study and what are they learning about right now?
What about your spouse, do you know their preferences by heart?
Beyond that- what are their feelings, hopes and dreams? What are they struggling with currently?
Often, our families are telling us these things on a daily basis (either in actions or in words), but we're too caught up in multi-tasking to really take note of their answers.
We're answering emails, responding to a text or frantically trying to catch up on housework.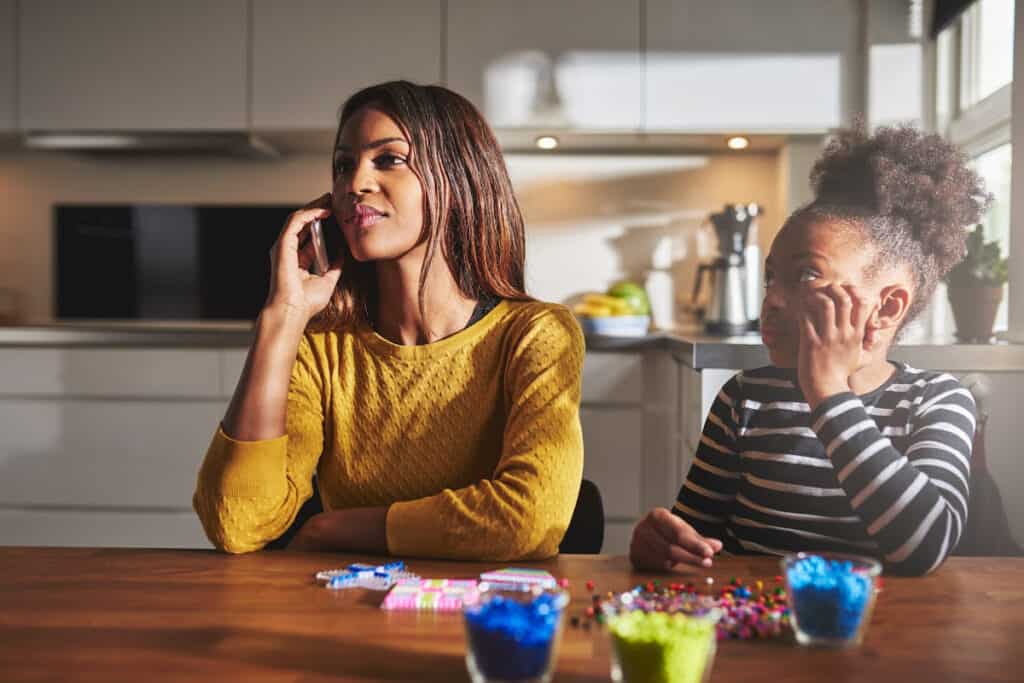 Dropping the Agenda – to Connect
A good example I've noticed of this is when I pick my kids up from school, I'm often in a rush to get to the next pickup location, the next appointment, the next errand.
But my kids NEED to tell me about their day in full detail.
This is their way of debriefing. My two middle children NEED to go over every item in their backpack right then and really can't be persuaded otherwise!
If we look at it from their perspective, they've been waiting all day to share with us. Our schedules, digital distractions and mental to-do's are not even on their radar.
So I am slowly learning that it's best to give them my time first. Put down the phone, stop rushing around.
Unload those backpacks right then and there in the minivan and put everything on hold so we can reconnect in that moment.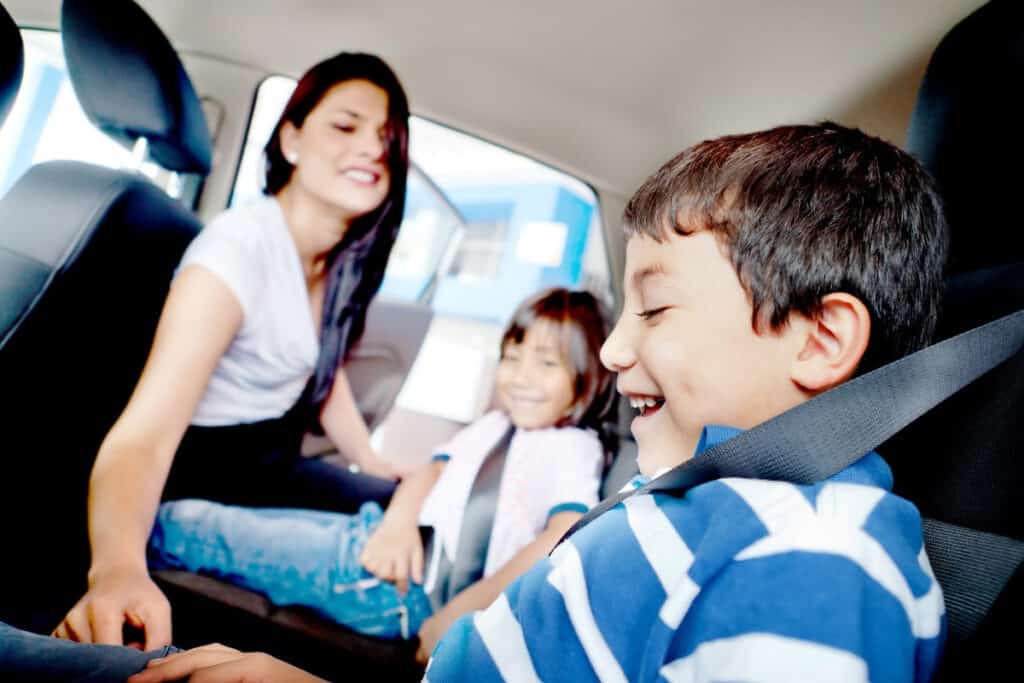 Maybe your family's debriefing process looks different or happens at a much later time in the day. Whenever it is and whatever it looks like, it's important.
By learning what our loved ones love, hate and experience in the day-to-day, we're showing that they're more important to us than our outside agendas – and we'll always take time for them.
Read next: 50 Questions to Explore Your Kids' Faith (and grow closer to each other)
#2. Do they come to you first?
Younger kids may not have a choice in this (ha), but especially with older kids who have friends or other adults they look up to, you should pay attention to who they're confiding in.
Having friends and other respected adults in our kids' lives isn't the problem – and it can be a huge blessing, in fact.
But most of us hope that our kids will come to us first with the big questions of life.
We hope to have the chance to mold their values, help them define their belief system and influence their decisions.
So, parents, are they coming to you? Are they asking you questions about life and death, faith, morality?
If you're not hearing these questions, they're going to someone else – or somewhere else (hey, Google).
So for anyone asking, Why is it important to spend time with your family? Is family time really that important? This could be most crucial reason, alone.
Because spending time together builds trust, which leads to more honest communication.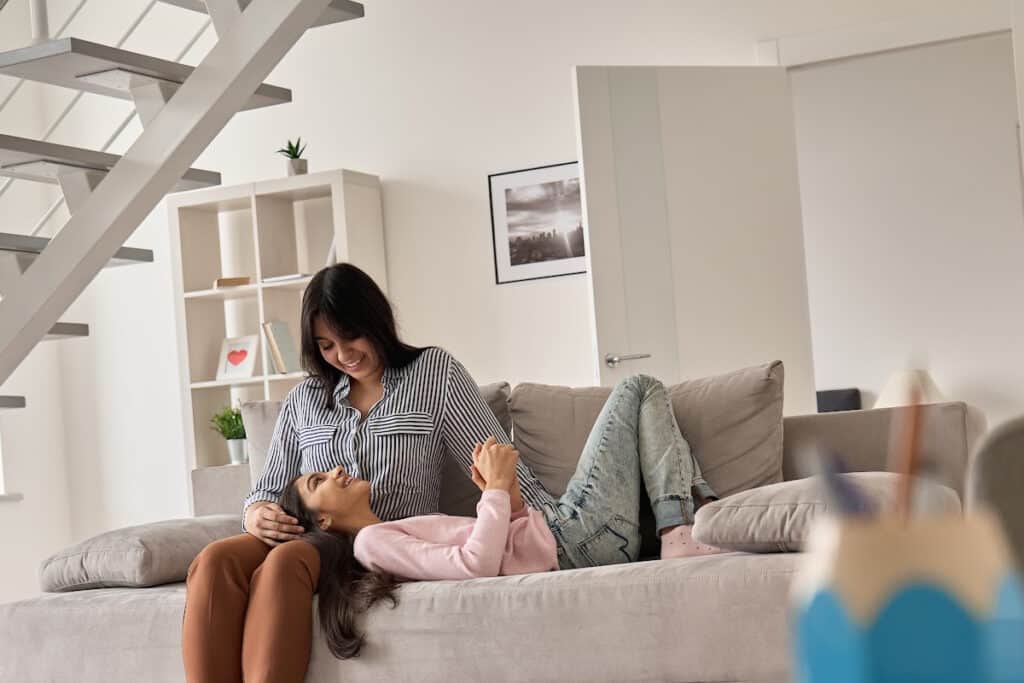 YOU make the impact that lasts
The good news? Research has consistently shown that even into the teenage years, parents are the single biggest influence on our children.
Sure, our kids may not always act according to this influence, but they will admit they thought about what their parents would approve of – or not – before making big decisions.
For better or worse, we are shaping their idea of what is right and wrong and so much more.
So start those hard conversations. Be the source of wisdom and information that only a loving parent who knows their child's heart can communicate properly to.
Let them know you're the open door – and be willing to listen
For my kids, bedtime seems to be an important time of connection, introspection and lots of questions.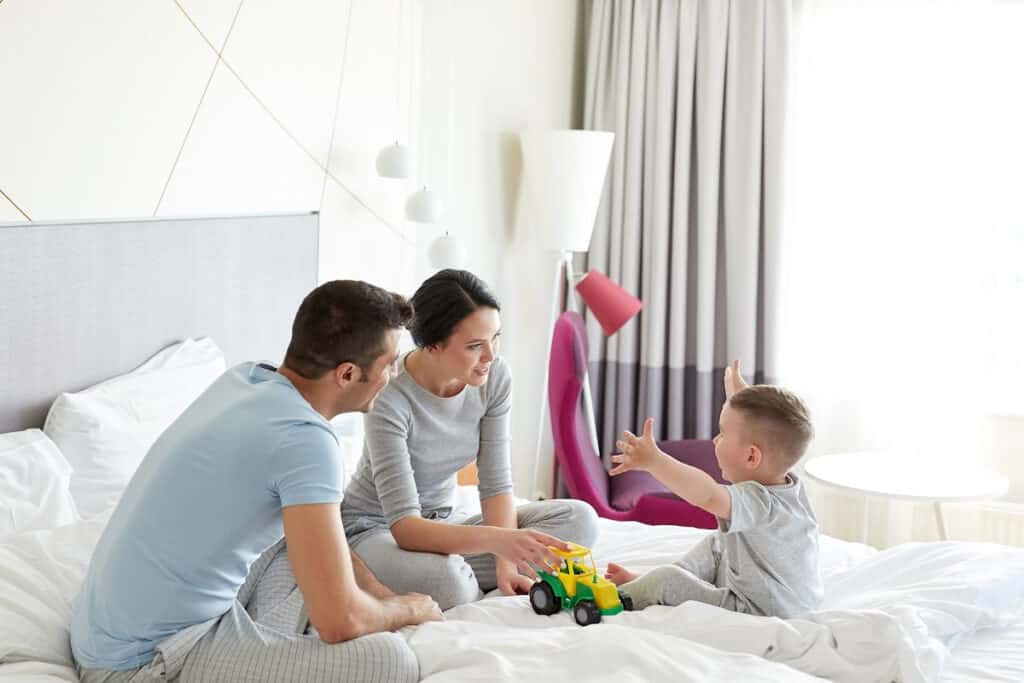 Spending time to not only answer their questions but to expand on them and be proactive in teaching values and important truths is something I think we should do every day as parents.
#3. How do they describe you?
I had a real eye-opener one day when my daughter said this to me: "Mom, you don't spend much time with us anymore. You're always working."
Ouch.
I found that I often use the excuse of having work to do when my kids are trying to connect with me.
Whether it's housework or work-work that pays the bills, it can be too easy to unbalance the time-scale and spend it on the tasks with more tangible, immediate results.
Read next: Are you doing too much as a mom?
But friends, hitting the pause button on the tasks of life to connect with the people in our lives is so much more important.
We know this, but the habit of busy-ness can be hard to break, for many of us.
Investing in what matters
God created us for relationships- first with Him, then with others.
Loving our families well can give them a clearer understanding of the love God has for us (except on an infinite scale!).
We simply can't show our families we love them if we're not setting aside time that's just for them.
If we aren't sure how they feel – just ask your kids how they would describe you and how you spend your time.
Kids are brutally honest!
So whether it's work, our smart phone addiction or any number of other distractions at home, we have to be willing to be honest about how much time we really have in a day.
And then, plan towards how that time may need to be rearranged for the benefit of our families.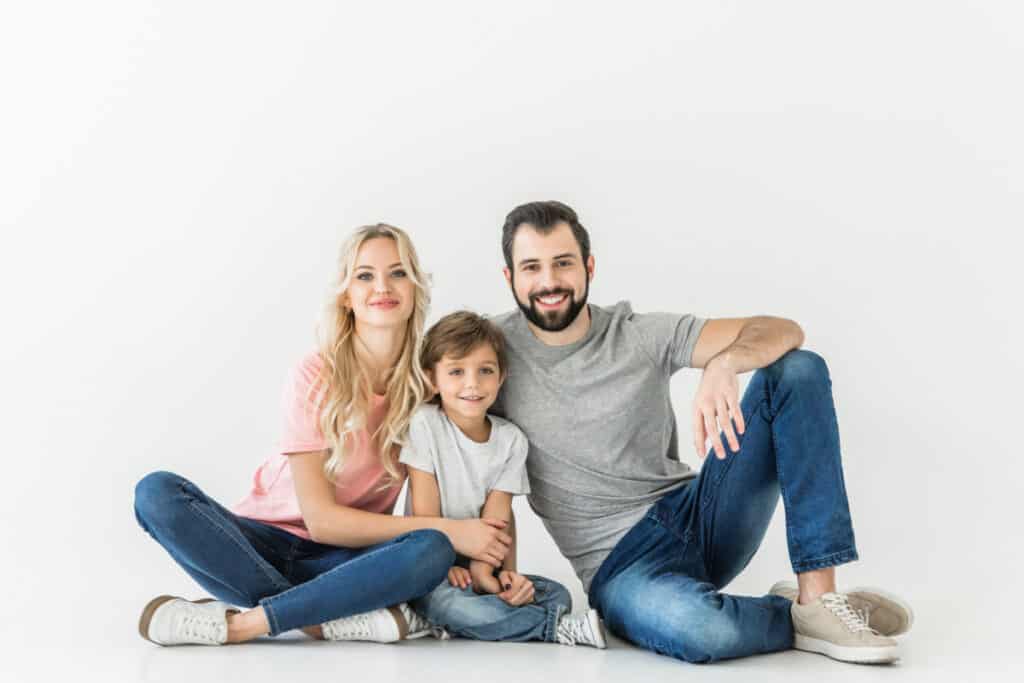 How we spend our family time matters, too
Lastly, don't forget to do this very important thing: look your kids in the eyes. Look your spouse in the eyes.
As often as you can, think of ways you can spend time together that involves face-to-face interaction.
Need some ideas for how to spend family time? Here are a few ideas:
Go on a picnic (even in the backyard)
Take the kids on a hike or a park exploration

Cook meals

together (let them learn AND do)
Take a walk in your neighborhood
Go out for ice cream on a designated day of the week
Visit a museum
Learn a new hobby together (photography, art, a sport, etc)
Volunteer together
Do chores together (it's amazing how much this can help)
Also, look for opportunities when you're alone with kids, such as riding in the car to school or appointments. Those pockets of time can be invaluable.
The reality is, kids are losing the ability to appropriately express their feelings in part because even when we ARE together, we're often in front of a screen.
When we don't spend enough time talking together, laughing together and even crying together, we are missing out on those moments that really define the family experience.
Read Next: Intentional Parenting Tips: Simple Ideas to Connect with Your Kids
We're making a lasting impression, intentionally or not, by the way we allocate our time.
That pie can only be sliced so many ways. What will your family's memories be made of today?
Learn to make intentional family connections: Subscribe to the 5-day challenge below!
Related Products: