Oatmeal + gingerbread = mouthwatering cookies that help ring in the holiday season.
If I had to eat one thing for the rest of my life, it might just be oatmeal cookies.
(I didn't say it would be a well-balanced life.)
Oatmeal raisin, oatmeal chocolate chip – I'm game for just about any of these crispy, chewy buttery delights.
But throw in some spices and molasses, and it just takes this quintessential oatmeal treat to the next level.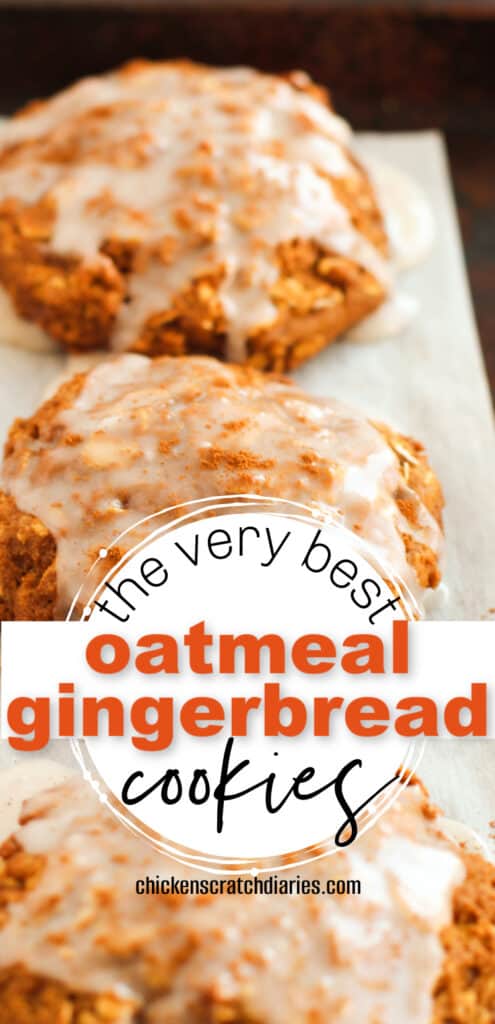 Gingerbread breakfast cookies, anyone?
Now, these technically fall into the "sweets" category, but I think that a good oatmeal gingerbread cookie can definitely be a breakfast cookie.
Besides being a delicious way to wake up, oats have good protein content and can help fuel your day.
Do we really need another excuse to eat a cookie for breakfast? I think not.
Making gluten free oatmeal gingerbread cookies
For me, if I also use a gluten-free flour, I have less risk of that empty-carb-crash before lunchtime.
So all you need to do to make these gluten-free is to substitute a 1-to-1 flour substitute such as the one from Bob's Red Mill.
If you are completely avoiding gluten (because you have to or want to), you will also want to be sure to use gluten-free oats.
TIP: Azure Standard typically has good prices on oats.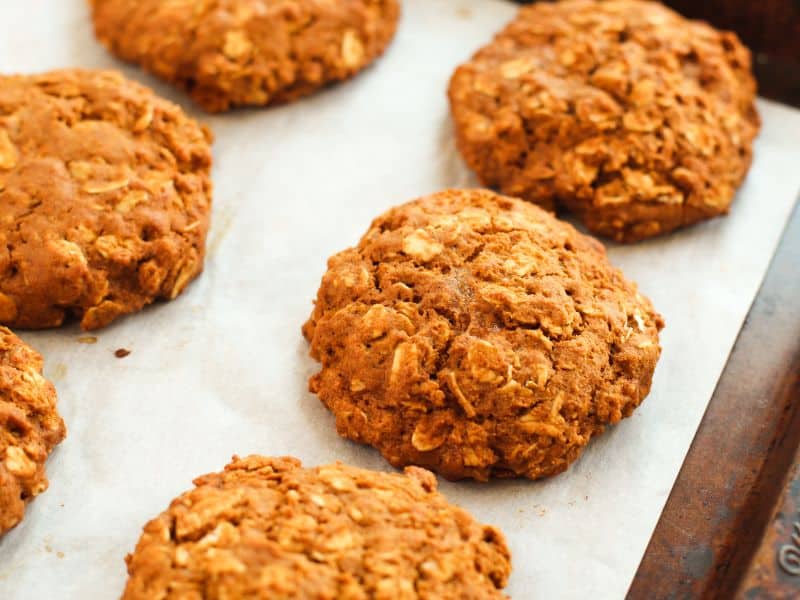 I think you could also try cassava flour in place of white flour as another GF gingerbread cookie option. But you'll have to experiment a little.
See this guide for tips on using cassava flour for baking.
How to make Oatmeal Gingerbread Cookies
These cookies are pretty straightforward.
You'll start by whisking the dry ingredients separately: Oats, flour (or gluten-free 1-to-1 substitute); baking powder, baking soda, ginger, cinnamon, nutmeg, cloves, and sea salt.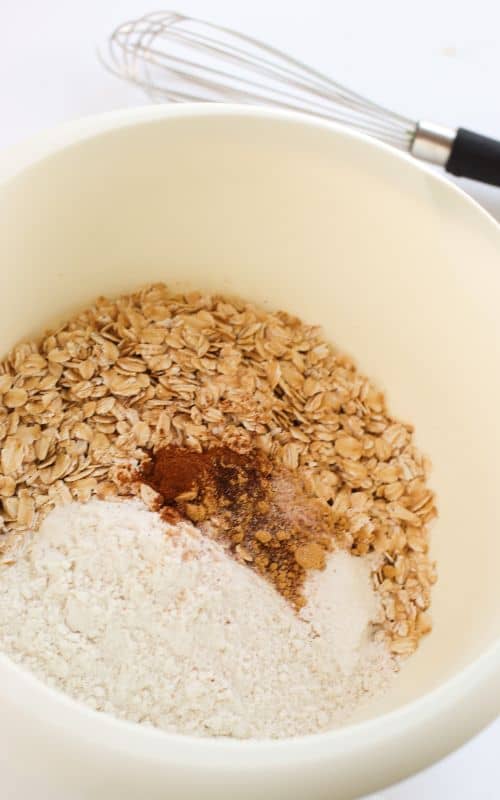 Next, you'll add some melted butter to a mixing bowl along with an egg, dark brown sugar, pure vanilla extract and molasses, mixing well.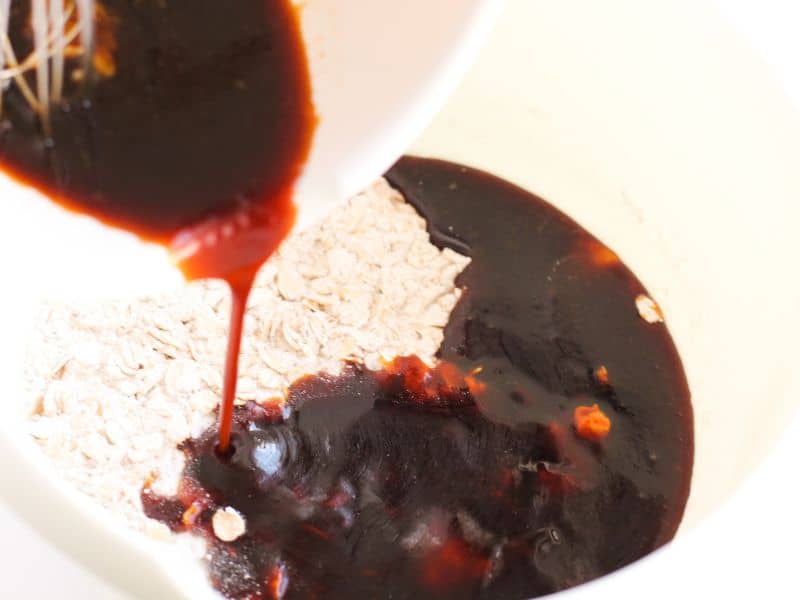 Then add the dry ingredients to the wet ingredients and stir on low speed in mixing bowl (or stir with a large spoon), just until combined.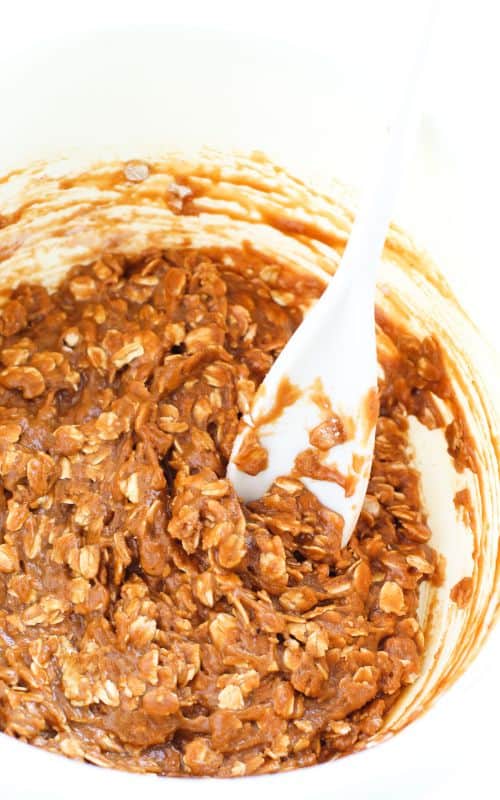 Line your baking pans with parchment paper sheets for easy cleanup. Use a small cookie scoop and distribute dough balls evenly on a baking pan. Flatten them slightly.
I like to make about 6 cookies per cookie sheet to allow them to expand to just the right size.
Bake in oven preheated to 350 degrees F for approximately 12-15 minutes.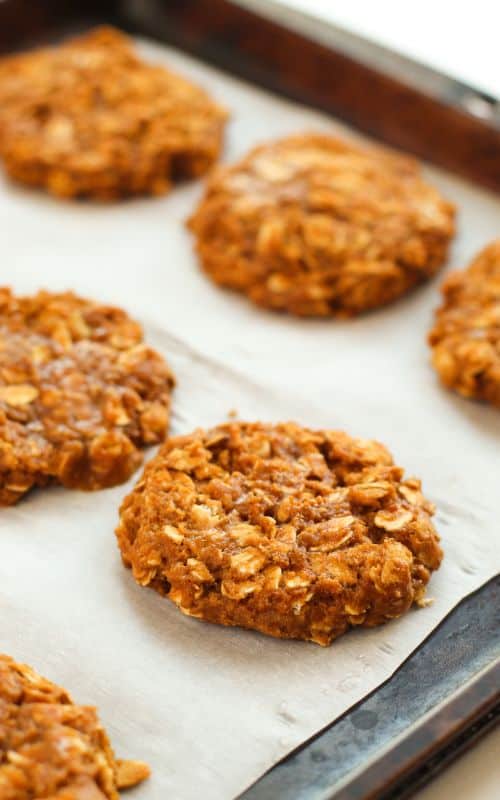 You can eat them as-is or add a glaze right out of the oven.
This is made with powdered sugar, vanilla extract, milk, and cinnamon. Drizzle it , slather it- your choice!
Iced gingerbread oatmeal cookies or plain — they're amazing either way.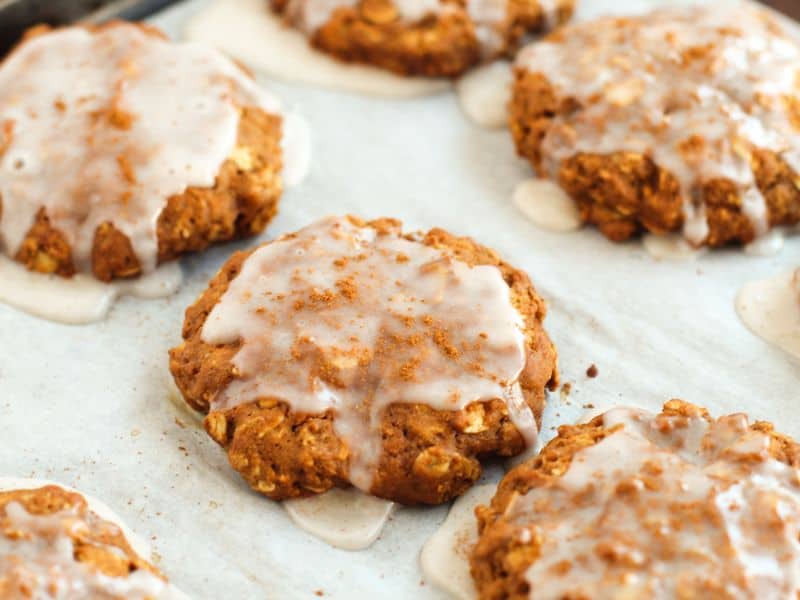 Yield: 2-1/2 dozen
Oatmeal Gingerbread Cookies (+GF option)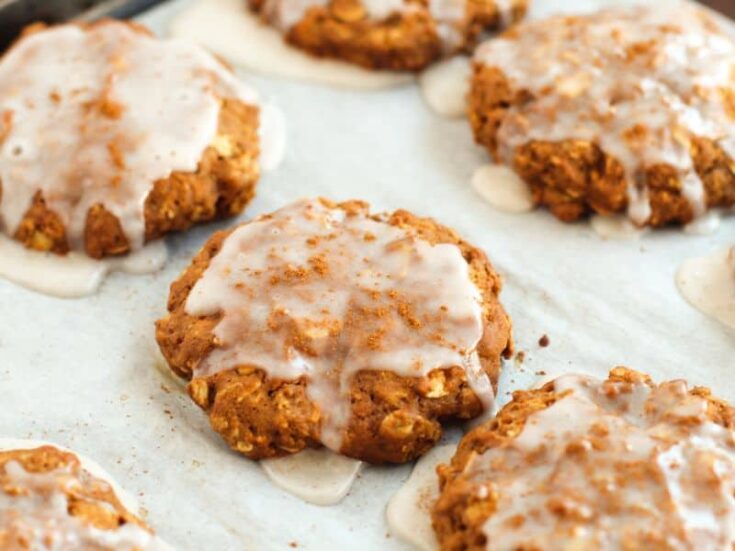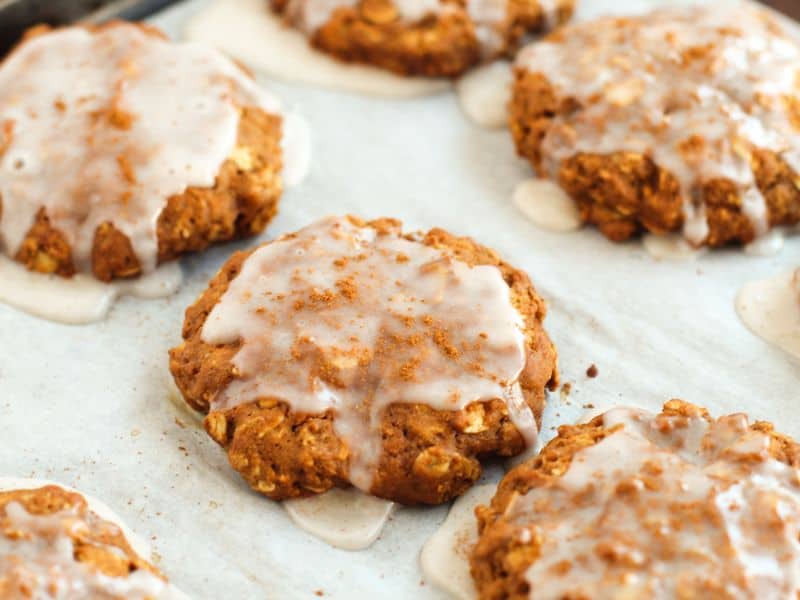 Sweet and spicy oatmeal gingerbread cookies have layers of rich flavor -and the aroma of the holidays.
Additional Time
25 minutes
Ingredients
2 c. Old Fashioned Oats (use gluten-free if needed)
1-1/2 cups flour (or gluten-free 1-for-1 flour substitute)
1/2 tsp baking powder
1-1/4 tsp baking soda
1.5 tsp ground ginger
1/2 tsp ground cinnamon
1/4 tsp ground nutmeg
1/4 tsp ground cloves
1/2 tsp fine sea salt
6 Tbsp unsalted butter, melted
1 large egg
1-1/4 c. dark brown sugar
2 tsp pure vanilla extract
1/4 c. molasses
Glaze:
1-1/2 cups powdered sugar
1/4 tsp vanilla extract
1-2 tablespoons milk
1/4 tsp cinnamon
Instructions
1. Preheat oven to 350 degrees F. Line cookie sheets with parchment paper.
2. Whisk together all dry ingredients: oats, flour, baking powder, baking soda, spices and sea salt.
3. In a separate bowl, mix together the melted (and cooled) butter, brown sugar, egg, vanilla and molasses.
4. Slowly add the dry ingredients to the mixing bowl and stir just until combined. Or, you can use a large spoon to stir just until combined.
5. Use a small cookie scoop and place 6 cookies on each cookie sheet. Flatten slightly.
6. Bake at 350 degrees F for 12-15 minutes.
7. While cookies are baking, stir together in a small bowl: confectioners sugar, vanilla extract, 1 tablespoon of milk and cinnamon. If icing needs additional moisture, add ½ tablespoon of milk at a time until desired consistency is reached.
8. When cookies are finished baking, drizzle or slather icing onto cookies while still warm. Enjoy!
You might also like:
•5-Ingredient Chocolate Chip cookie bars
•Best Fall and Winter Desserts