A collection of easy pecan desserts that are simple yet impressive enough for holiday get togethers.
Most of us reach for the pecan pie recipe come November, and it's no doubt a favorite in our family.
But who says pecans are just for holiday dishes and desserts?
While they're certainly a Thanksgiving staple, I think they're a versatile treat that deserve to be enjoyed beyond the pie plate.
(Just don't tell my husband. He's a pecan-pie purist.)
These delicious pecan dessert recipes are so good you will want to make and enjoy them all year long!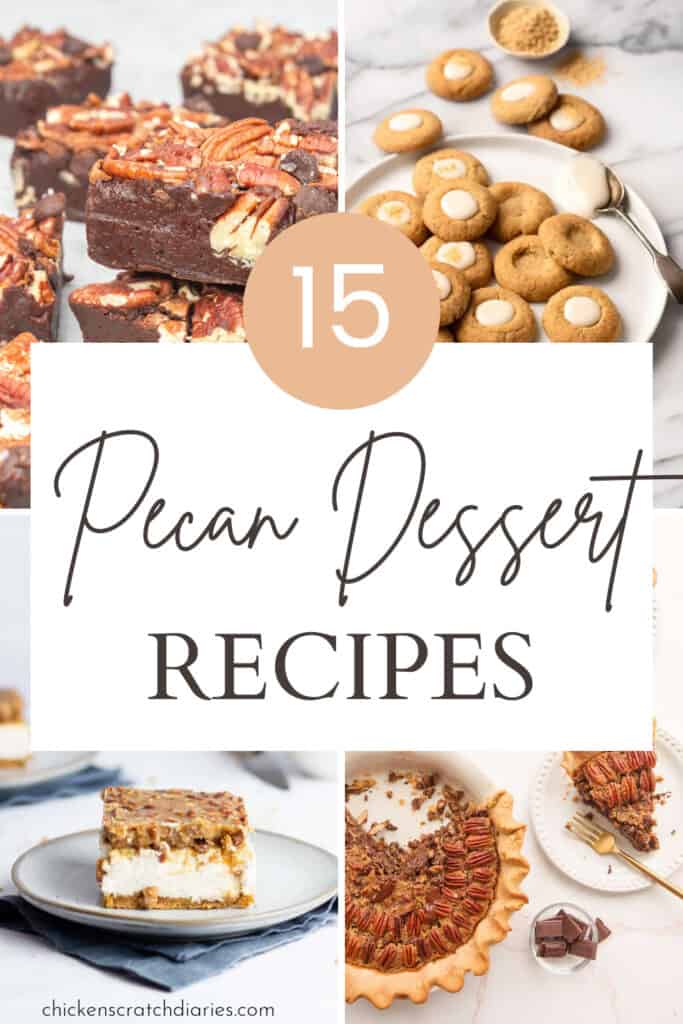 This post likely contains affiliate links. Please see our disclosure for more info.
Also read:
• Best Winter Desserts to Keep you Cozy
• Easy Chocolate Chip Cookie Bars
• Perfectly fudgy mocha brownies
Pecan dessert recipes – for every occasion
From puddings, cookies and cakes, to brownies, fudge and so much more, there is something on this list that everyone will love!
Whether you are looking for more traditional pecan recipes or something new and adventurous, we have you covered with these 15 pecan desserts.
15 Best Easy Pecan Desserts
The Best Easy Pecan Desserts (to save for now or later)
Whether a holiday gathering or a weekend treat, you can make these easy desserts with just a few steps, and of course, a good supply of pecans. 😉
So look outside the pecan-pie-box and try one of these delicious recipes to satisfy your sweet tooth!