Looking for healthy breakfast recipes that don't taste like health food? Begin the New Year with healthier habits starting with healthy, filling breakfast ideas to revamp the most important meal of the day.
Breakfast can often be an afterthought for moms. For me, I focus on the coffee and getting out the door on time – and many days that's about it.
But when I do take the time for a healthy breakfast, I feel so much better throughout the day.
And really, it's just a matter of meal planning and having easy ideas lined up, to avoid McDonald's drive-thru or a coffee-only kind of morning.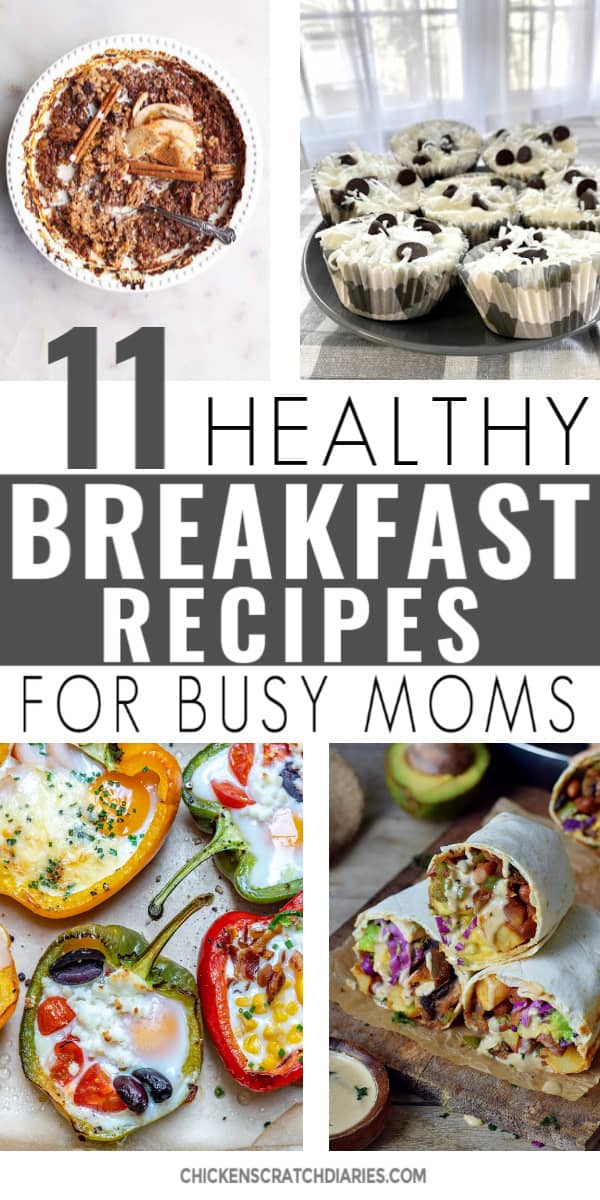 Healthy breakfast ideas from scratch (that aren't depressing)
Here are 11 of my favorite homemade, healthy breakfast options for moms on the go.
I love that these are far from boring oatmeal and scrambled eggs!
Mix up one of these delicious recipes this weekend and you'll be set for the week.
And hey, your kids might even go for these too! (If you decide to share, that is.)
This post likely contains affiliate links. Please see our disclosure for more info.
1| Dark Chocolate and Coconut Frozen Yogurt cups
When my friend Kate shared this recipe recently, I couldn't wait to try it.
One of my go-to "healthy" breakfasts previously was Chobani Flips Almond Coco Loco. This recipe has similar ingredients but healthier and less pricey to make yourself!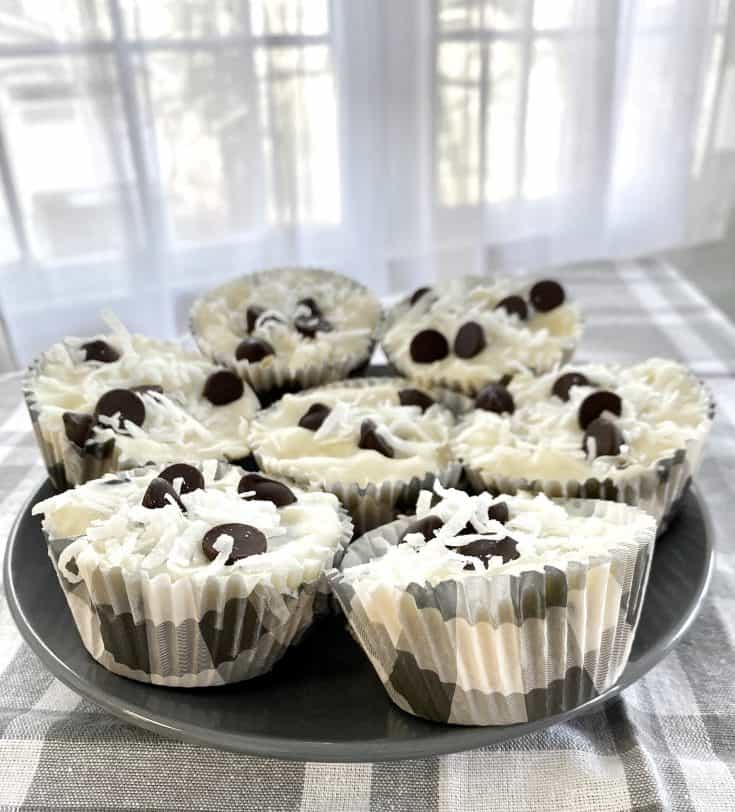 2| Healthy Double Chocolate Muffins
Sometimes it's hard to find healthy recipes for busy moms that actually taste as amazing as they look!
This recipe really had me at "double chocolate". But they're also gluten-free and super easy to whip up.
I can see these muffins becoming a breakfast staple with my chocolate-loving family!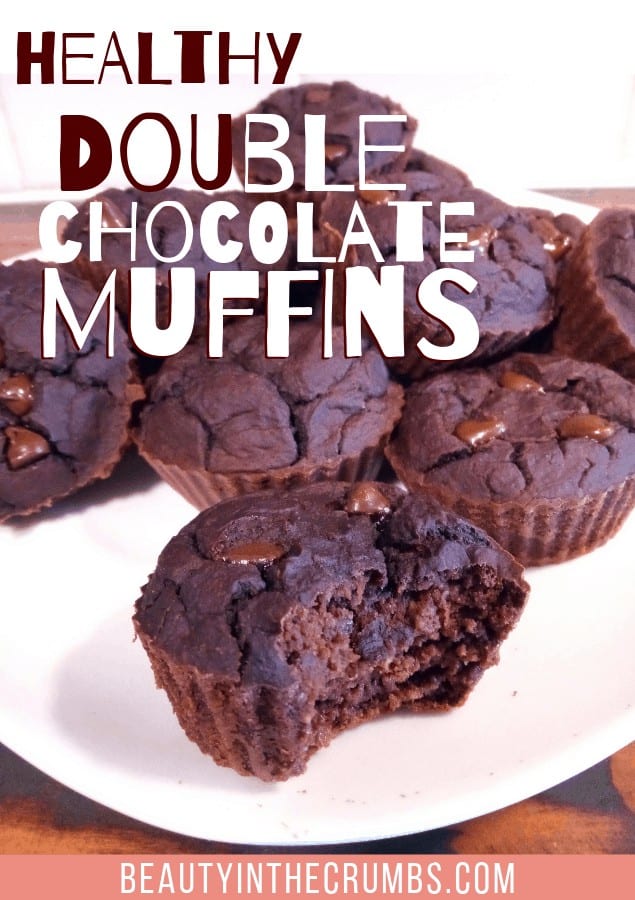 3| Vanilla Chai Baked Oatmeal
Baked oatmeal is a time-saving hack and one breakfast idea that I often forget about.
But it's truly quick, hearty, belly-warming goodness. The way breakfast should be!
I made this recipe a few weeks ago and it was every bit as good as it looks in the picture – and super satisfying.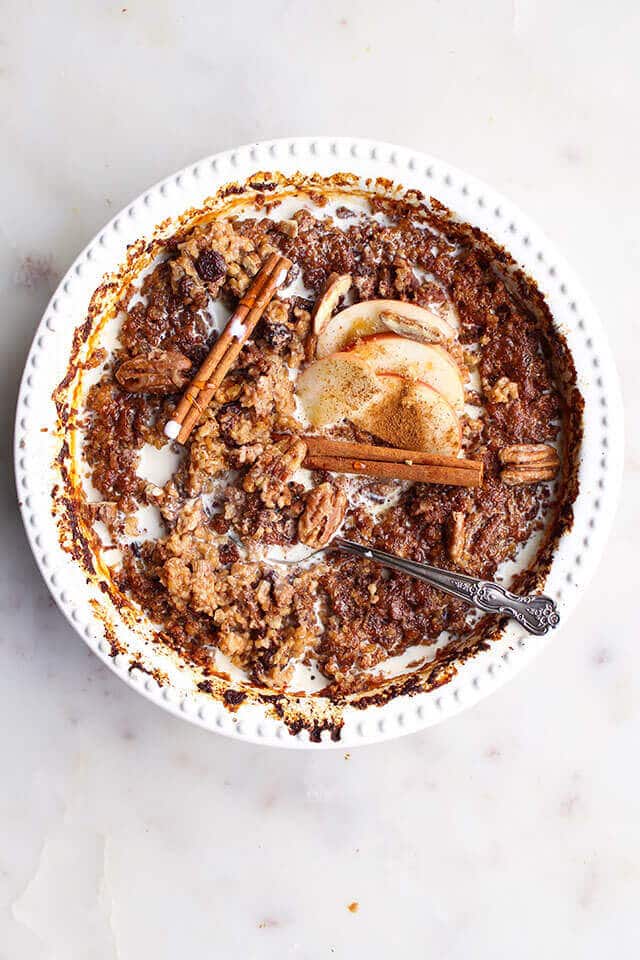 4| Healthy Pumpkin Muffins
Long ago, I had a go-to pumpkin muffin recipe that I loved – and then lost it. But I have to admit, this recipe is even better!
These muffins are full of delicious spices and absent of refined sugar (with maple syrup in its place).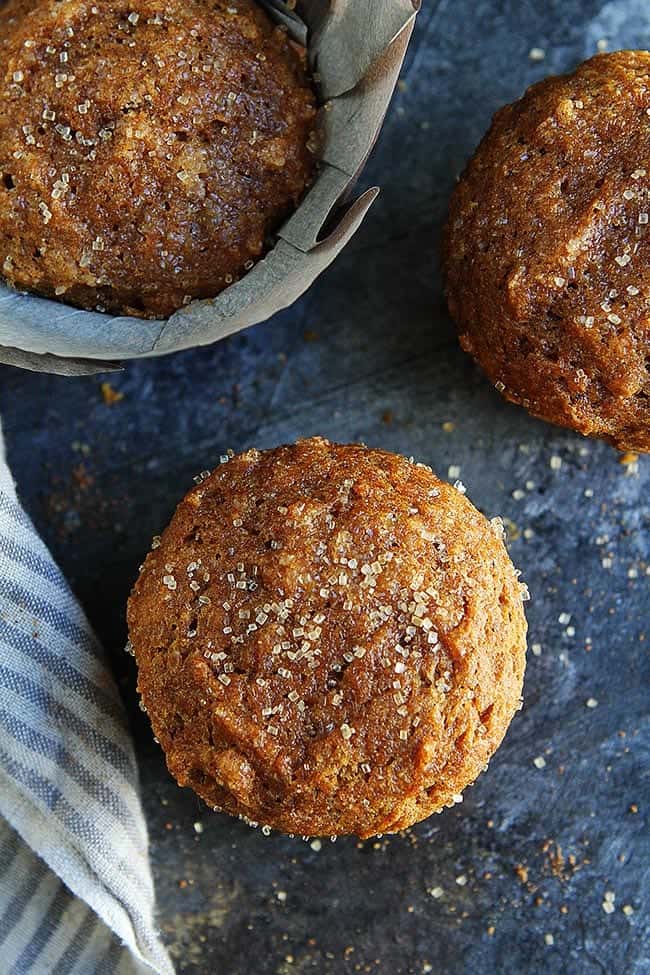 5| Sausage McMuffin Breakfast Kabobs
I love this idea from my friend Leann because it's such a fun, healthy breakfast idea for kids as well as adults!
She uses venison sausage but of course if you don't have that, you could use any kind of sausage or meat that you prefer.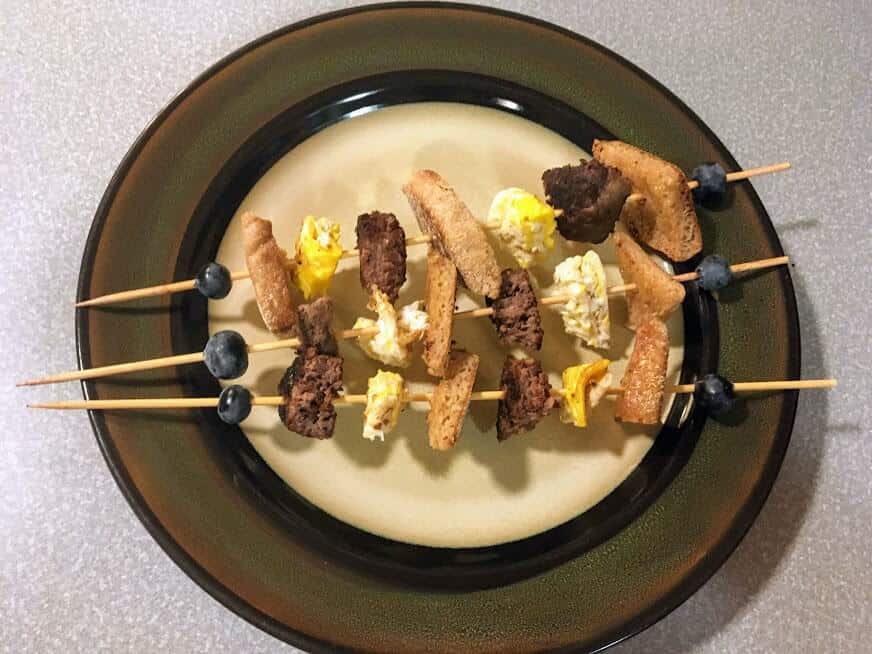 6| Mini Egg Frittatas
When I think of healthy protein breakfast ideas, eggs are an obvious choice.
This recipe makes them easy to grab on your way out the door, which is awesome because eggs are not always fast or portable.
They're also whole-30 approved and you can make and freeze them ahead of time.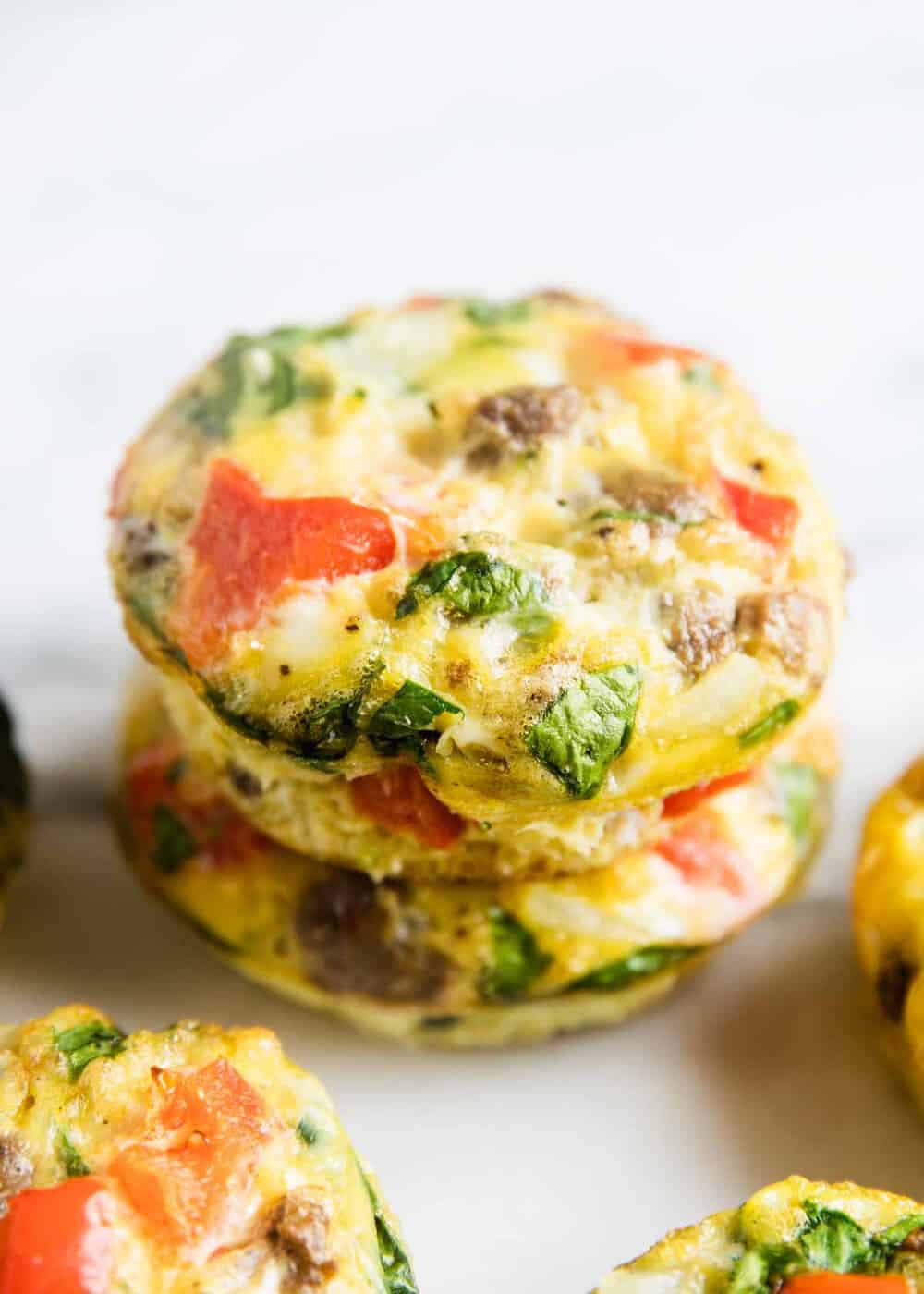 7| Cranberry Oatmeal Breakfast Cookies with Sweet Potato
Cookies for breakfast? Yes, please.
This recipe is easy to prepare and also a great way to use up those leftover sweet potatoes you may have from the holidays! (Even if they're a tad less-healthy drowned in butter and brown sugar. No one has to know. 😉 )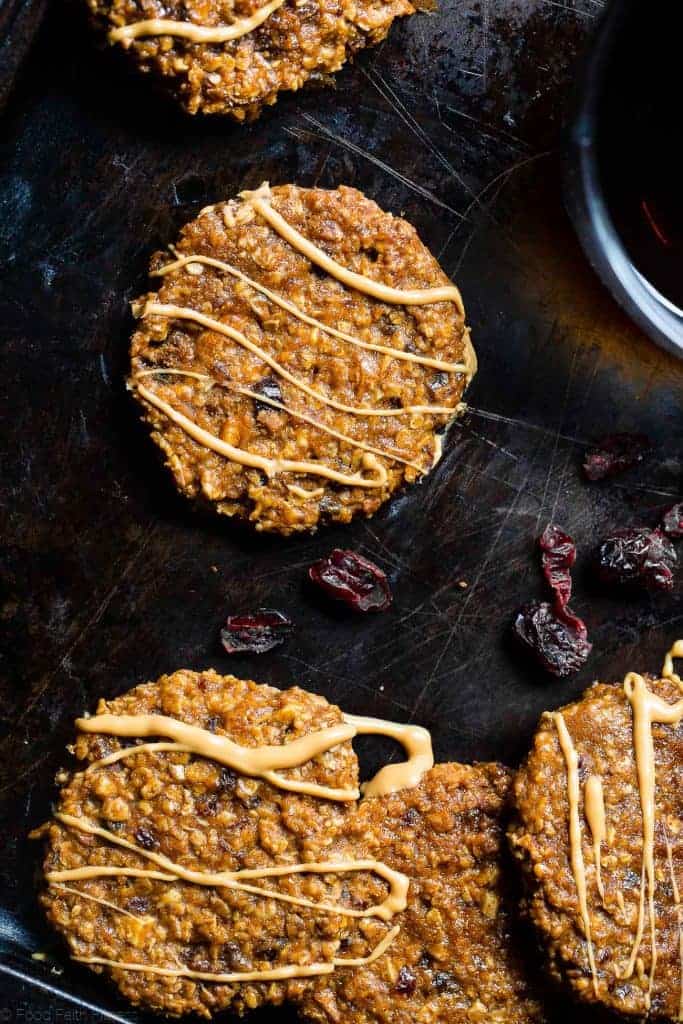 8| No Bake Caramel Apple Pie Protein Bars
It's hard to believe these mouth-watering bars are good for you, right?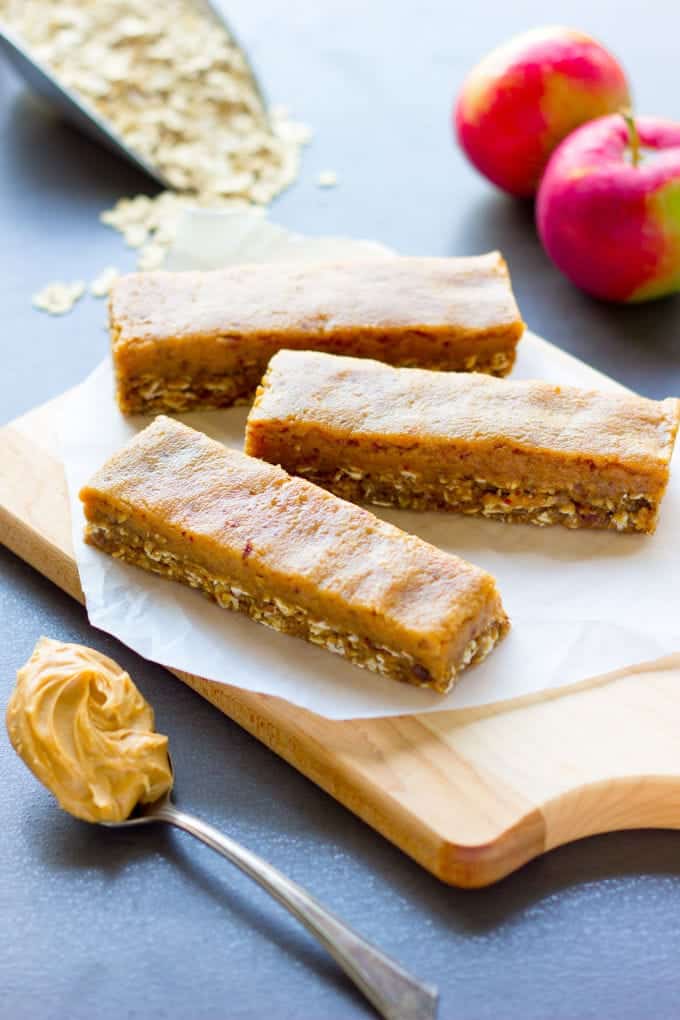 But truly, they are: flour-free, refined-sugar-free, and packed with enough protein to keep up with a handful of toddlers until noon- at least.
9| Chocolate Cherry Almond Snack Bars
These are a DIY-version of KIND bars, which are another occasional breakfast-y food I enjoy.
By making them yourself, you can save a lot of money and have control over the ingredients and flavors.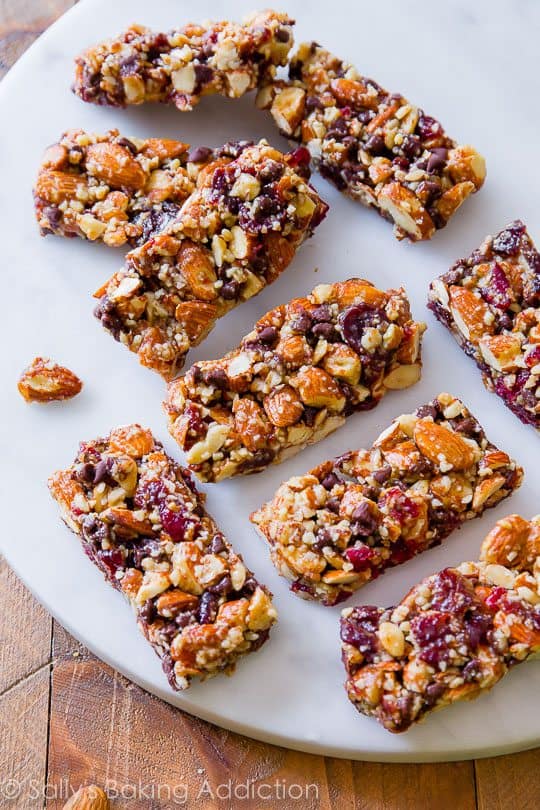 10| Egg Stuffed Breakfast Peppers
Clean eating challenges are oh-so-trendy in the New Year, and this recipe fits the bill.
We make dinner-friendly stuffed peppers all the time and they are great reheated – so I am pretty confident I could make a batch of these on the weekend for a healthy, clean breakfast the next morning.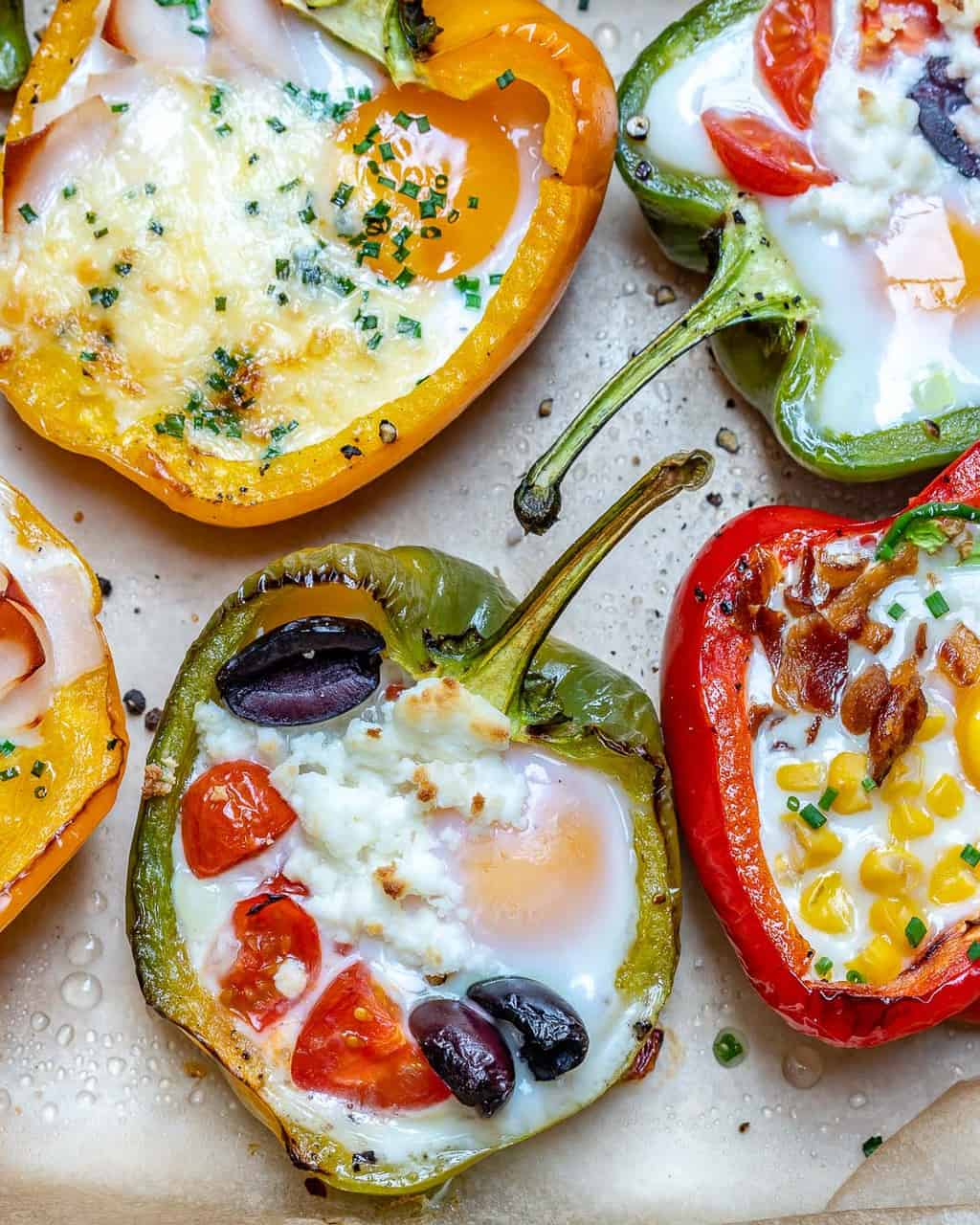 11| Vegan Breakfast Burritos
If you're trying to eat more plant-based foods this year, this is another healthy breakfast recipe you must try.
We absolutely love roasting potatoes + veggies in the oven for dinner. So why not make up an extra batch and prepare the filling for these burritos ahead of time?
The cashew sauce makes these over-the-top yummy.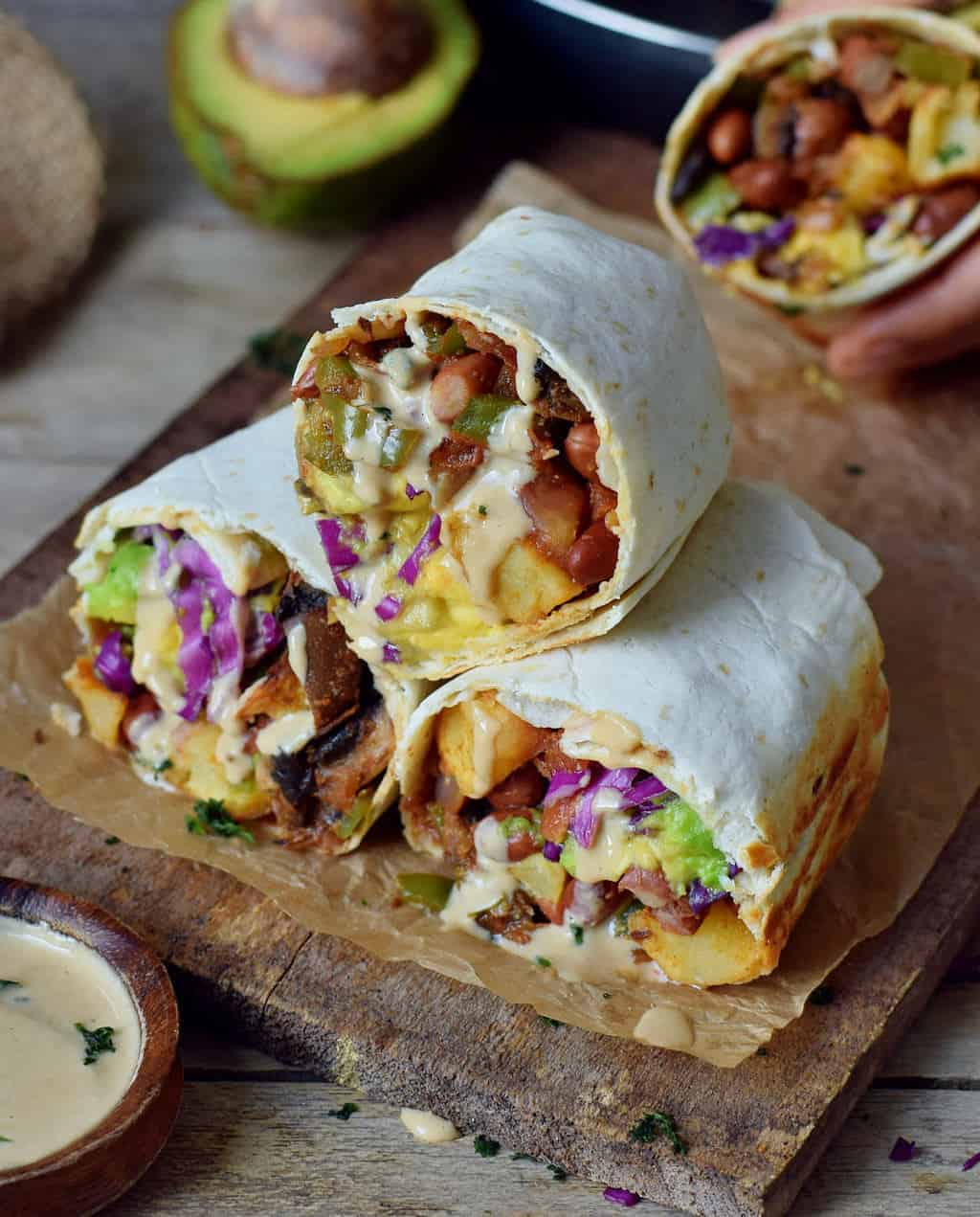 image courtesy of ElaVegan
Let us know your favorite healthy breakfast ideas in the comments!
More meal planning resources below: