This site contains affiliate links to products. As an Amazon associate, I earn from qualifying purchases. Please read my disclosure for more info.
Looking for healthy breakfast recipes that don't taste like health food? Begin the New Year with healthier habits, starting with the most important meal of the day.
Breakfast can often be an afterthought for moms. For me, I focus on the coffee and getting out the door on time – and many days that's about it.
But when I do take the time for a healthy breakfast, I feel so much better throughout the day.
And really, it's just a matter of meal planning and having easy ideas lined up, to avoid McDonald's drive-thru or a coffee-only kind of morning.
Here are 11 of my favorite healthy breakfast options for moms on the go. I love that these are far from boring oatmeal and scrambled eggs!
Mix up one of these delicious recipes this weekend and you'll be set for the week.
And hey, your kids might even go for these too! (If you decide to share, that is.)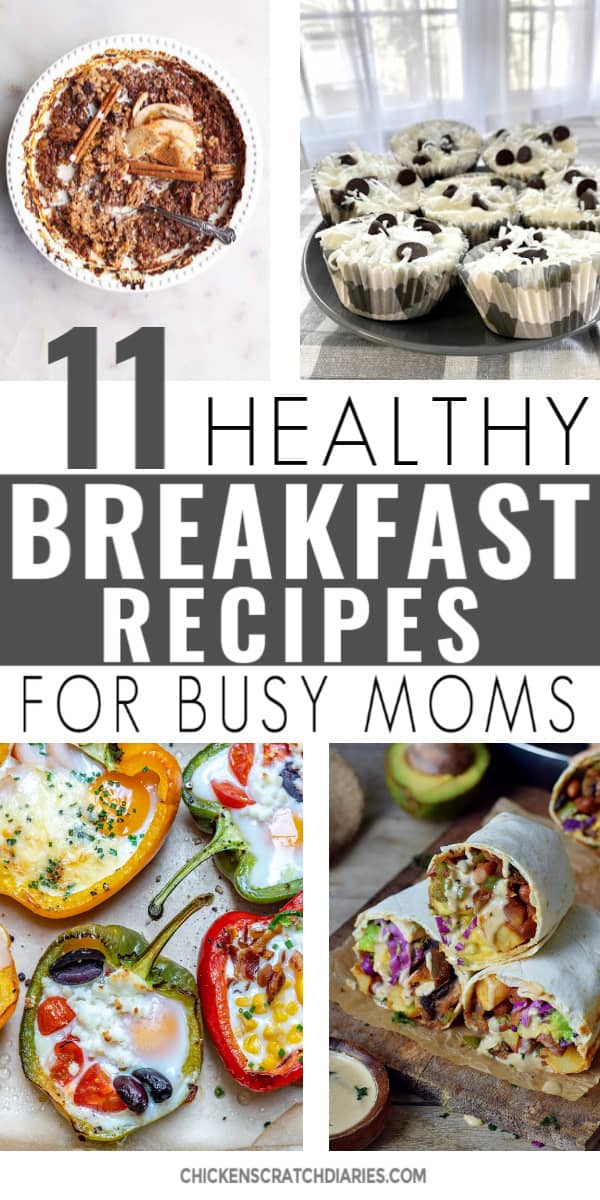 More healthy recipes at your fingertips
Need help planning healthy meals all year long? The Healthy Meal Planning bundle gives you access to over 1,000 recipes and 38 meal plans to save you time and get dinner on the table fast.
–P.S., it includes slow cooker and instant pot recipes! Well worth checking out for busy mamas on the go. I found some amazing soups and so much more in this bundle (available by instant download).
You might also like:
• ButcherBox Review: The Heritage Pork and Organic Chicken we LOVE
• Super Simple Roasted Chicken
• Nearly-Healthy Apple Crisp for a Crowd
• Freezer-to-Crockpot Dump Meals (our family favorites)
• Thrifty Homemade Bread Recipe