Have you ever been curious about what it might be like to cross that line from a "normal" family size to a "large" family?
I used to wonder myself – until we crossed that line a few years ago.
Having four kids has changed my perspective on just about everything I thought I knew about parenting!
And honestly?
I think it's a little funny that four kids is considered a "large" family today.
Census data from 2017 shows the average household size was 3.14 people in 2017.
So at 6 people, I guess we're twice the average-
-although before the 1920s, we probably would have been considered a "small" family!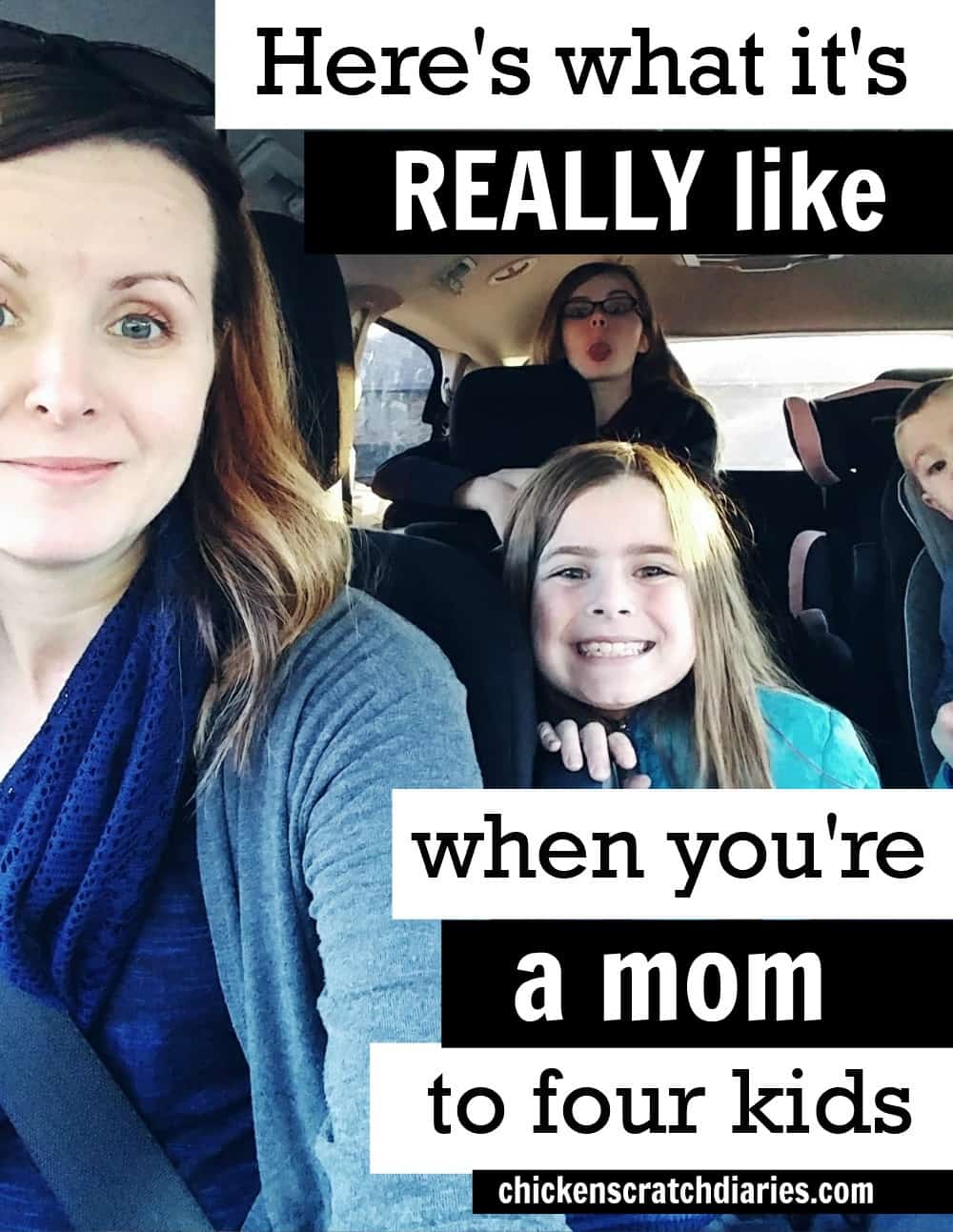 It's all relative, right?
(Pun totally intended.)
This post likely contains affiliate links. Please see our disclosure for more info.
Having Four Kids: What it's Really Like
So you think you're ready for the adventure?
You might be surprised at the ways having a big family will change you as a person and as a mom.
Here's some things you should know if you're thinking about having four kids (or more).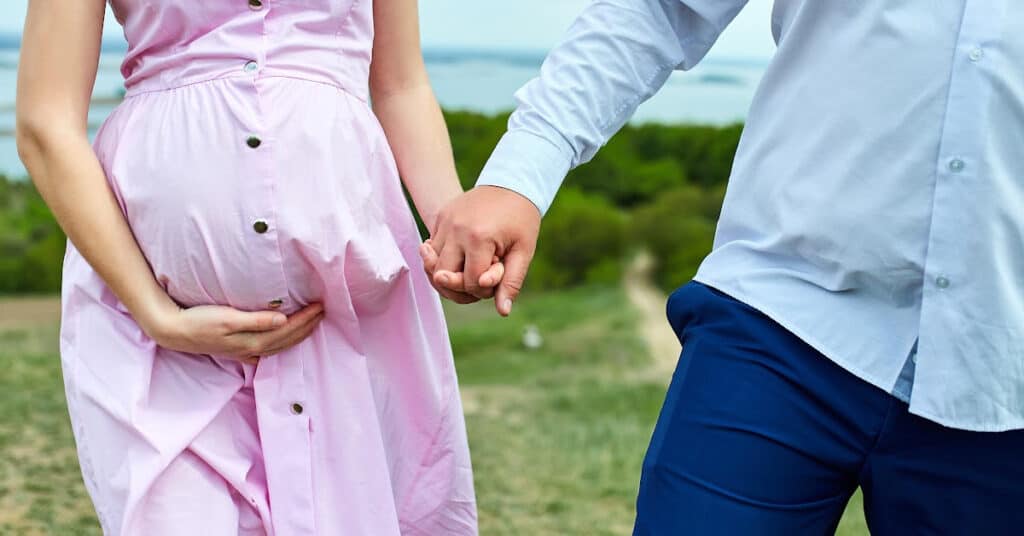 Read next:
Things to do When You First Find Out You're Pregnant
Raising Kids Rural: Things to Know
How to Encourage Kids to Cooperate
You might become a hermit (and love it).
Getting out of the house with 4 kids requires a wedding-planning level of orchestration.
By the time you get all the sippy cups and snack cups and diaper bags filled and shoes located and teeth brushed –
-you've spent half of your energy for the day.
And then, as soon as everyone is buckled into their seats, someone will need a diaper change.
And the process starts over.
Therefore, you will learn to save your energy for only the most necessary outings.
This is especially true if you have toddlers and babies in the mix!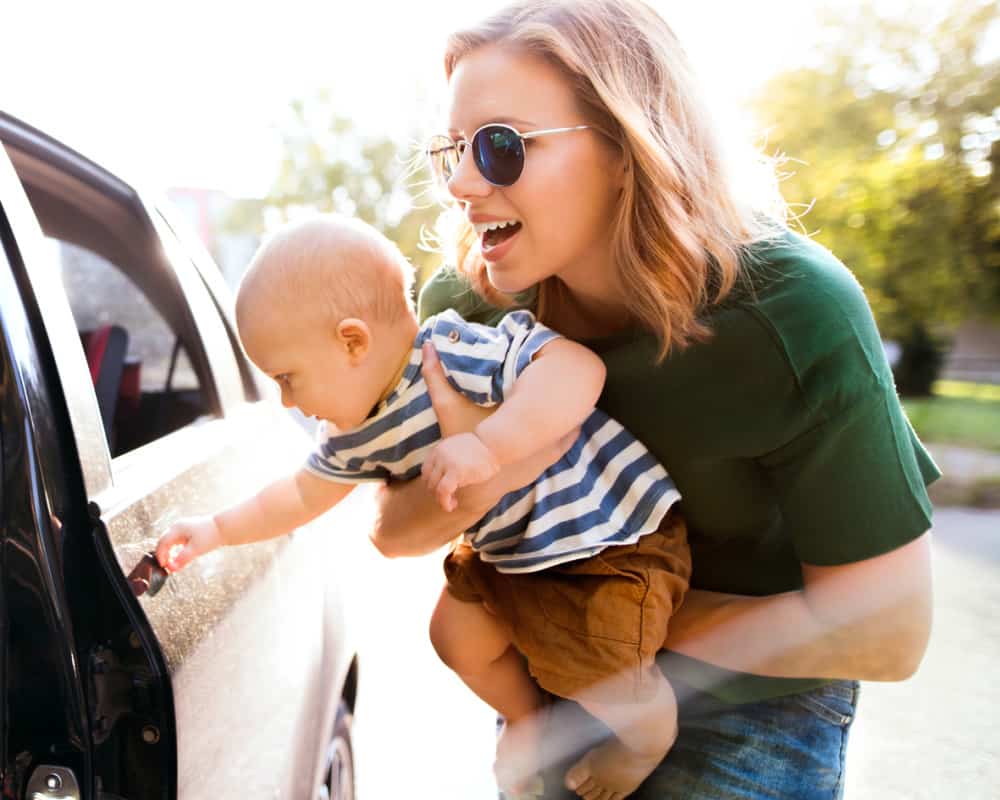 And some quick errands just aren't worth the unbuckling, unloading, loading, buckling…
…you get the picture.
I've learned to be a master at meal planning and avoiding unnecessary errands (or those that I can put off longer!).
However, as a mom of four kids I have learned to appreciate the times we DO get out of the house as a family.
And I have learned how to be prepared for almost anything.
Most days, though, I'm pretty content being at home where NAP TIME can happen.
And shoes are optional.
As a matter of fact, if I can order food online – even better.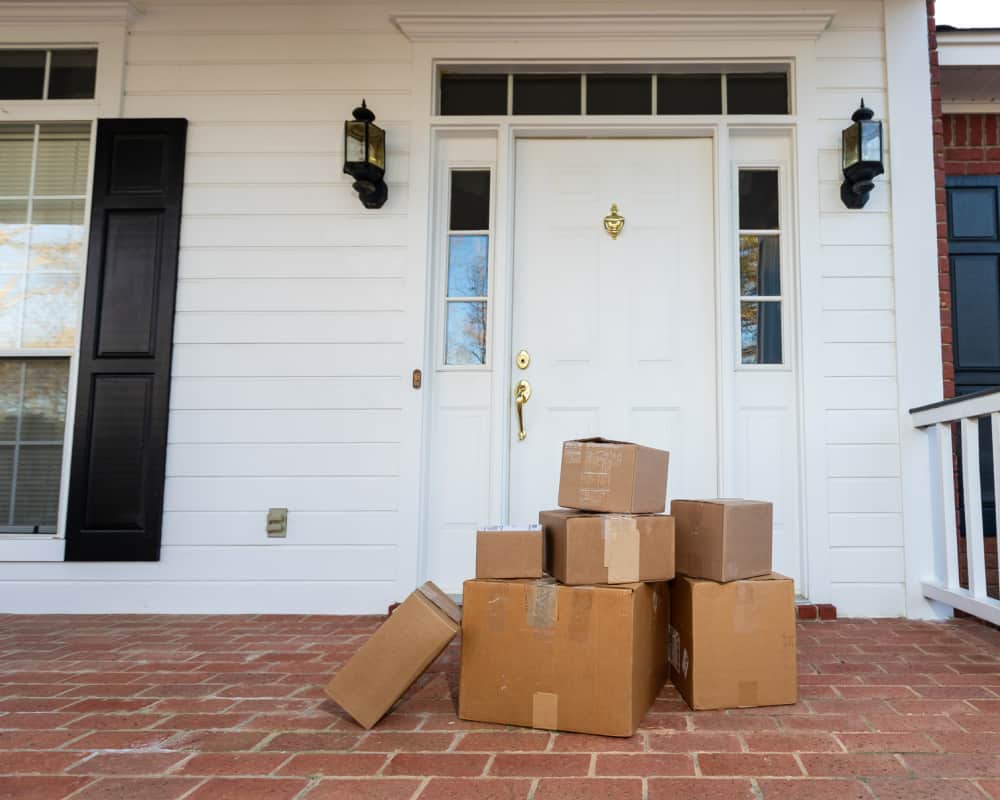 Related: Give experiences, not gifts? Here's One Exception
Staying awake will become your superpower.
I won't lie: not sleeping for years on end is rough.
Being pregnant, having newborns and breastfeeding for about 6 years total means a lot of lost Z's.
It's not that way for everyone, I realize.
Some moms manage to make magically sleepy children.
God bless them.
But at my house, sleep was hard to come by for several years (and is still often the case).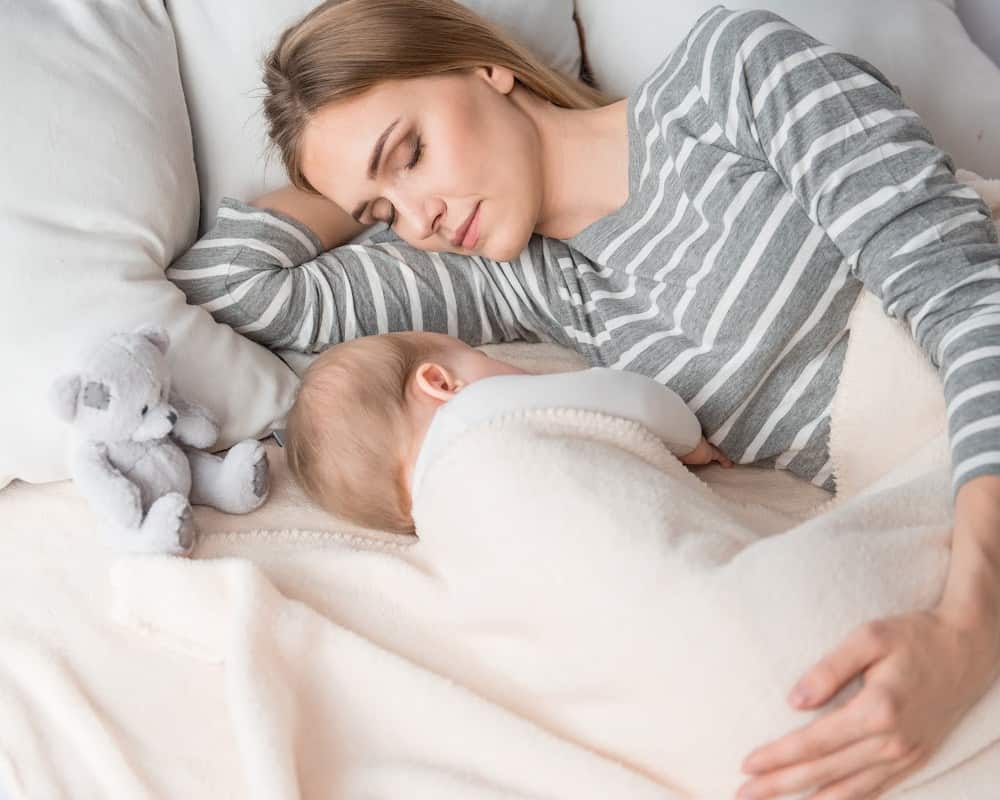 I am amazed though, how my body adjusted to such little sleep during those years.
It just becomes the norm, and you can somehow function on grossly deficient sleep.
(Although, you can find baby sleep help here –FYI.)
Just remember these words: Jesus and coffee (in that order).
These days, my youngest mostly sleeps all night.
(Except when a new tooth is making an appearance).
And I look back on those long months and years and actually miss those late night snuggles.
Some of the hardest parts of parenting can also become some of the most memorable.
Related: Real Baby Sleep Tips from an Expert Baby Whisperer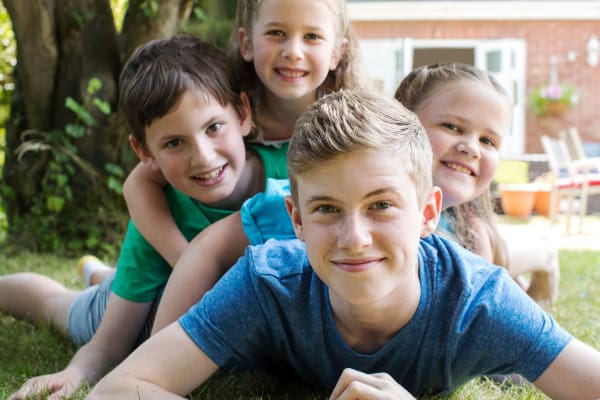 A King size bed is mandatory.
I used to be one of those parents who was determined to get the baby to sleep in their crib.
But… the babies always seemed to have other ideas about this arrangement.
We finally upgraded to a King size bed after baby #3.
That was when I realized that co-sleeping was so much easier than getting up and trying to stay awake for feedings.
Even after our babies have transitioned to a crib, our kids seem to take turns waking up at night.
And one will inevitably end up in our bed.
At this point in life with 4 children…
…it's just easier to stick them in the middle of the jumbo bed, and avoid the family pretzel scenario.
You'll care much less about what others think.
I used to worry about taking my kids out in public.
(When we DID manage to go somewhere).
I fretted about what other people would think if they threw a tantrum or, you know, acted like a toddler on occasion.
Four kids later, I've relaxed a lot and just realized that kids will be kids, as they have always been.
It's kind of part of the human child DNA.
I do my best to set the expectations for their behavior and if needed, we make a quick exit.
Related: 5 Things to Remember about Parenting Advice in the Digital World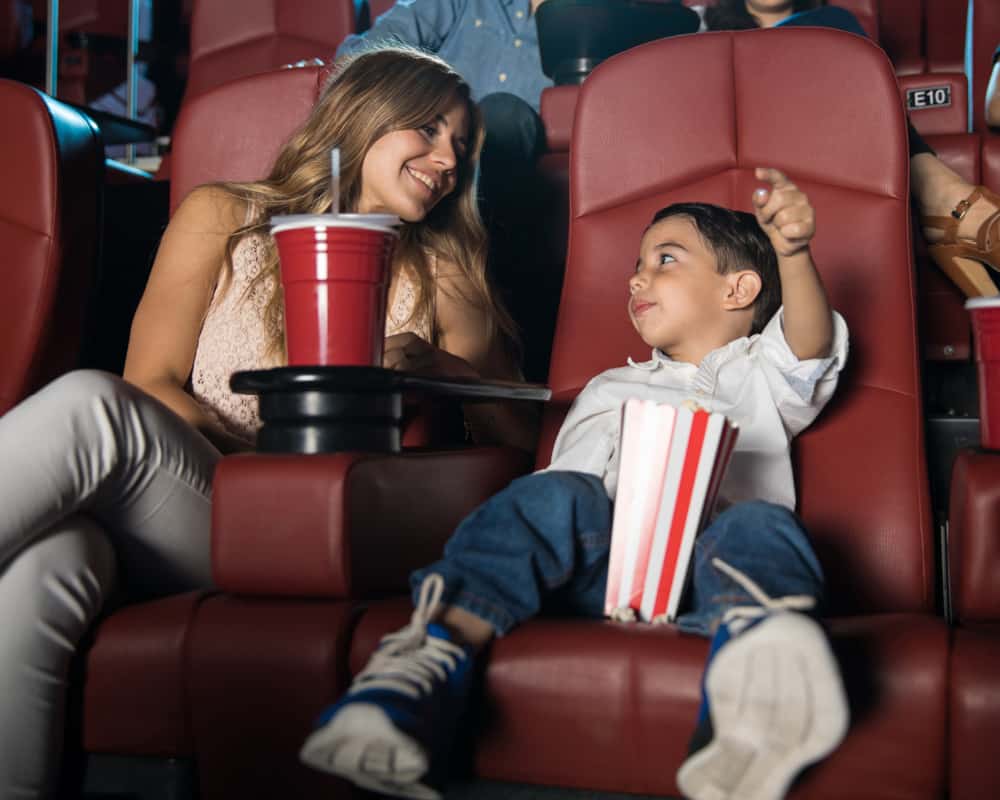 But I am not going to feel guilty for having 4 kids with me in waiting rooms or the grocery store or wherever we DO need to go.
Yes, it's difficult to go places, especially when you're potty training a stubborn toddler, for example.
But it's unrealistic to expect that moms can have a baby sitter on-call for every little outing.
We live and learn, and we walk REALLY fast through the grocery store.
The noise level is intense!
Stop by my house, and at any given time of day you might find one kid crying, one yelling …
…and then the kid who's naturally pumped up by chaos has to enter the room singing show tunes in the middle of it all.
And it never fails that when I'm on the phone, EVERYONE will need to ask me All The Important Questions of Life.
Thank goodness for texting, right?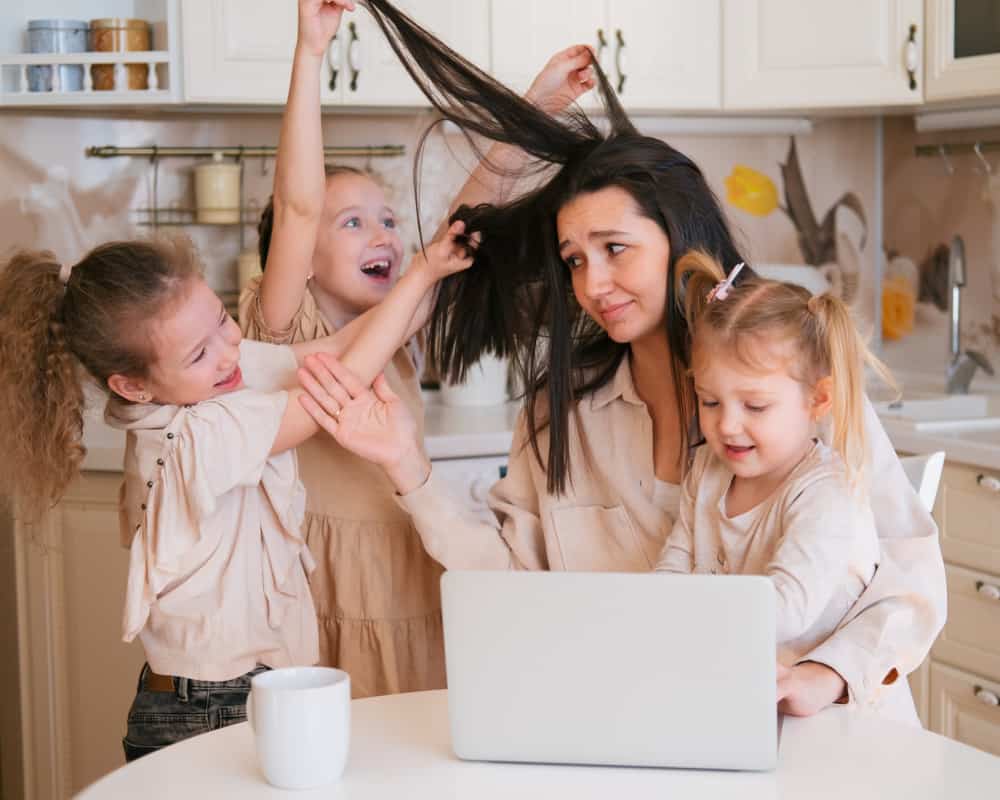 There are moments I want to hide in the bathroom.
(Ok, I actually do that).
But when the house is quiet, it's a strange feeling.
I have realized that the "noise" is really the background music of my life.
And as crazy as it makes me on certain days, I'm still thankful for it.
Your kids will have built-in friends for life.
There's really no valid excuse for boredom when you have siblings.
In my mind, this really is one of the biggest benefits of having four children:
Watching them grow together, play together and learn to love each other.
Yeah, they're going to fight.
They're going to destroy each other's stuff and act like they can't stand each other at times.
But when it comes down to it, they'll stick up for each other.
They'll share their snacks when they're not thinking too hard about it.
And they'll cuddle up together with a book and melt your heart.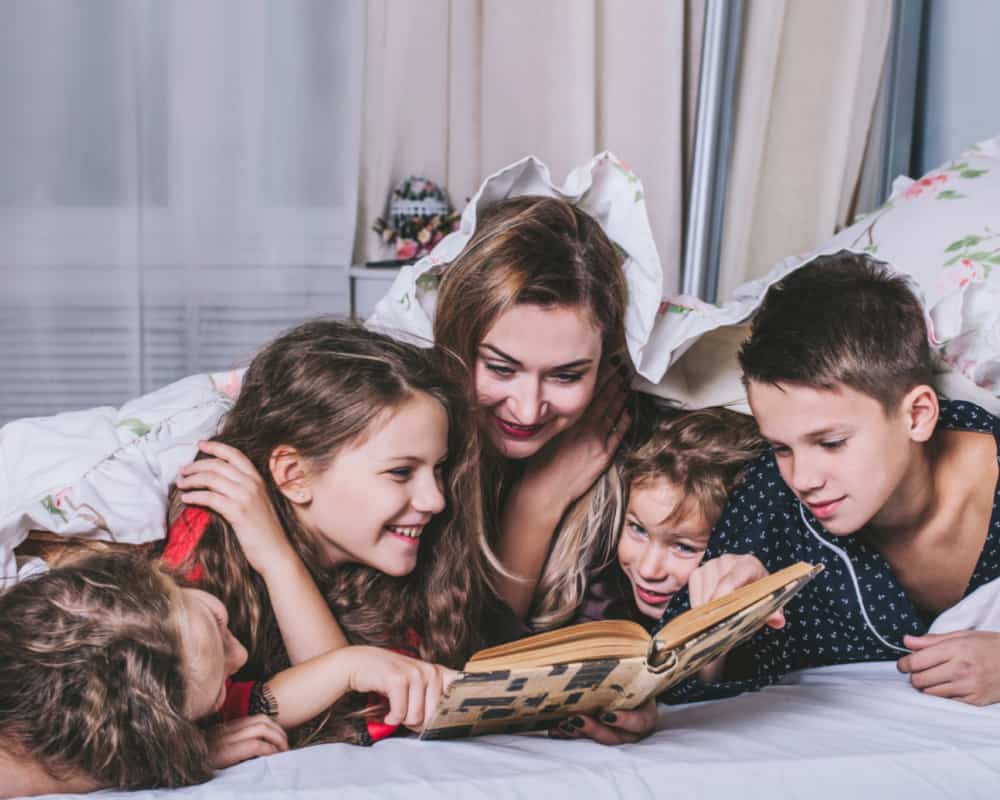 They'll teach each other to color and ride bikes and even how to pick the locks on all the bathroom doors.
(True story).
They'll have a special bond that can't be replicated in any other relationship in life.
And as you watch their crazy escapades, it will make you remember why you wanted a large family in the first place.
(Or, why it isn't SO bad, if you still need convincing!)
Related: How to find that elusive One-on-One Time with Kids in a Big Family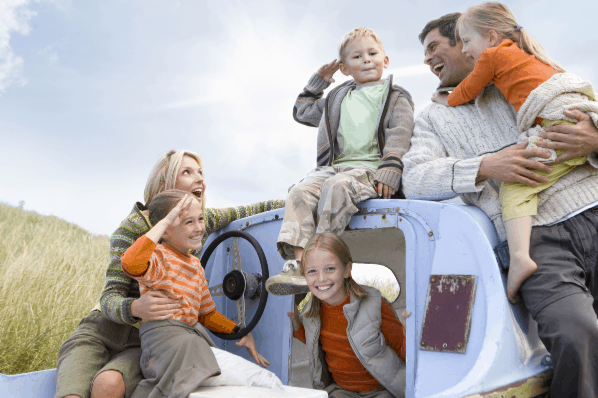 You'll lower your standards in a lot of ways.
Before kids, I had a strict Saturday-morning cleaning schedule.
I mostly ate balanced meals. And I was always punctual and reliable.
(Now, I rely on simple family routines more than "'schedules".)
Over the last 13 years though, I've learned that :
houses will keep;
nutrition balances out eventually (I hope?)
and less commitments make for a much

less stressful mom-life

.
With our first kid, I would panic if the baby ate something off the floor…
…by the fourth, my only question is, "Is it food?".
Just kidding (sort of).
You realize, after a few kids…a few more is totally do-able.
I've heard this from multiple moms and I am in agreement:
The hardest transition is from baby #1 to baby #2 (especially if they're fairly close in age).
Each transition after baby #2 gets a little easier.
Yet, so many moms wonder, is 4 kids too many?
Does life really get THAT much more off-balanced after three kids?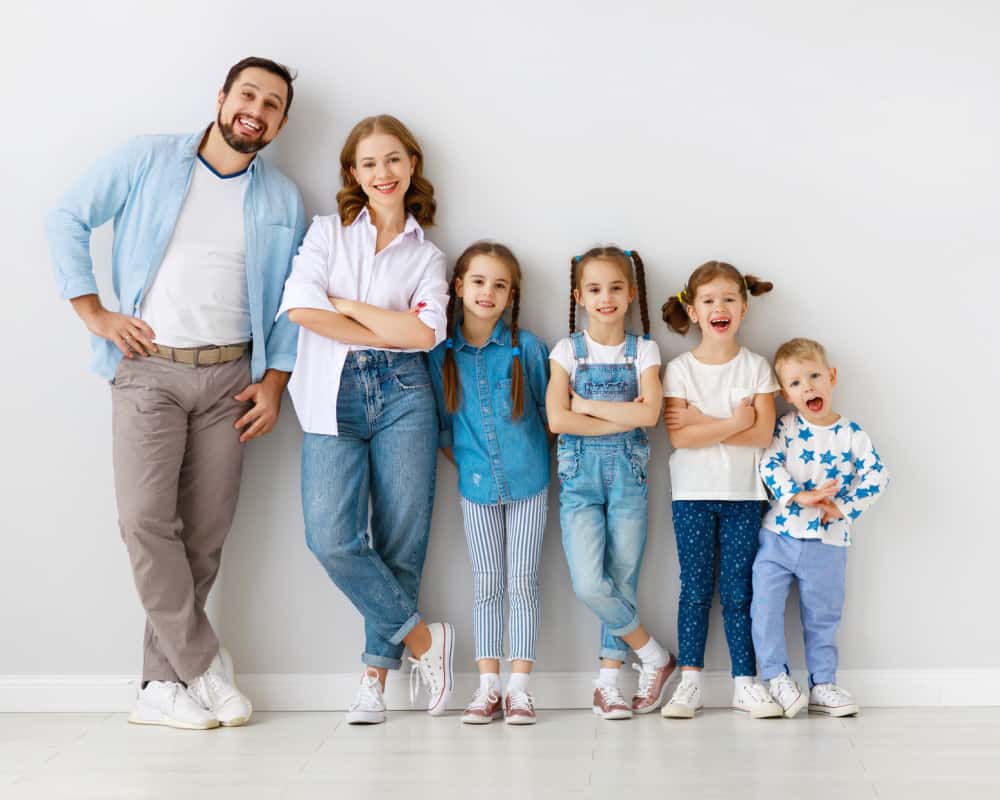 Is there really a huge difference between 3 or 4 kids?
In my opinion: nope, nope and nope.
The 3 versus 4 kids debate
Experience is the best teacher, truly.
After the second kid, you learn what is necessary and what isn't; what to REALLY worry about and what to let go.
(Yes, it's like that Luvs commercial.)
Going from 3 to 4 kids was honestly an easier transition than 1 to 2, or 2 to 3.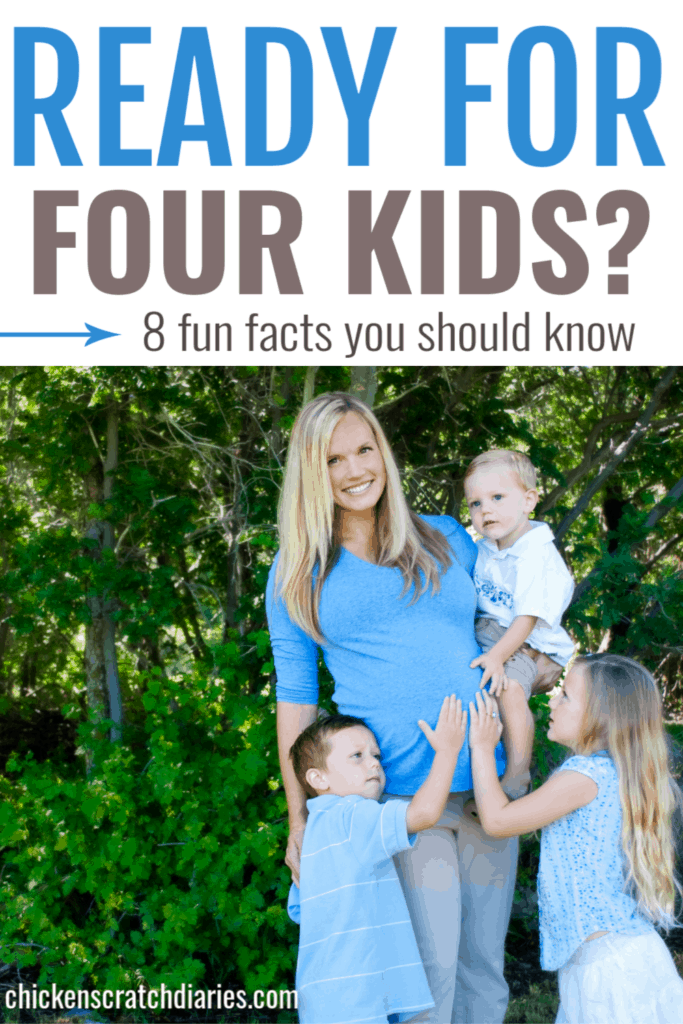 Four child families really don't function THAT much differently.
And in my opinion, the benefits of having a large family far outweigh any (perceived) negatives.
Having four kids also means more helping hands, more built-in playmates…
…and, honestly, more fun!
Because each child is so different, you get to see a range of personalities and emotions and talents all under one roof.
If You're Still Wondering, Should I Have Four Kids?
With four kids, there is literally never a dull moment.
And this is the beauty of large families that society often misses:
The crazy, noisy, chaotic, messy beauty of sharing your life with these people you've brought into this world.
Having any number of kids changes you.
Having four stretched me in ways I never imagined.
As it turns out, I needed stretching. My perspective needed a better panoramic view.
My capacity for love and self-sacrifice needed to expand, too.
So even when money is tight, I'm thankful for having a family to spend it on.
I'm grateful for God's provision that always meets our needs.
Even when I wish I could eat a candy bar without dividing it up 5 ways, I wouldn't change a thing.
(Pro tip: eat that chocolate AFTER bedtime.)
Even on the most trying days when I'm tempted to hide in that closet and drink my coffee in peace…
…I wouldn't trade this life for any other.
And although managing multiple kiddos can be a challenge, it's by far the best challenge I've ever accepted.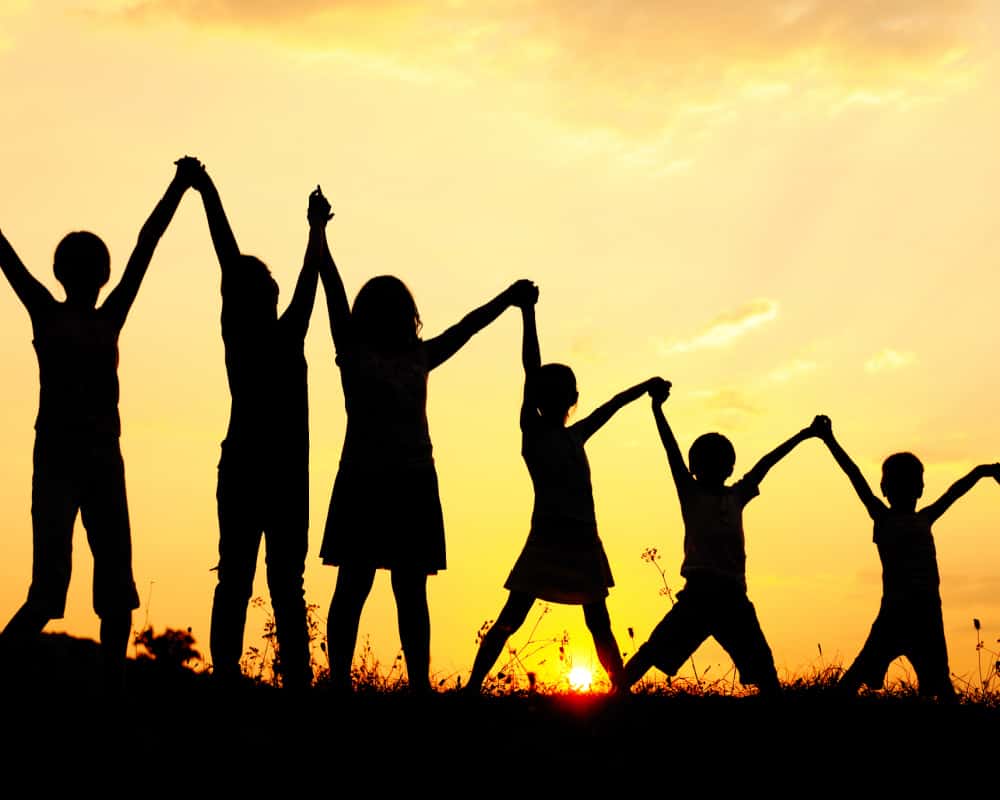 "How can there be too many children? That is like saying there are too many flowers."

-Mother Teresa
You might also like:
The Rewards of Parenting that Keep us Going
Raising Kids Rural: 5 things to Know about Small-Town Living
They Grow Up so Fast: Holding onto the Childhood Years While They Last
Original Quotes about Motherhood (by moms, for moms)
50 Intriguing Questions to Ask Your Kids Tonight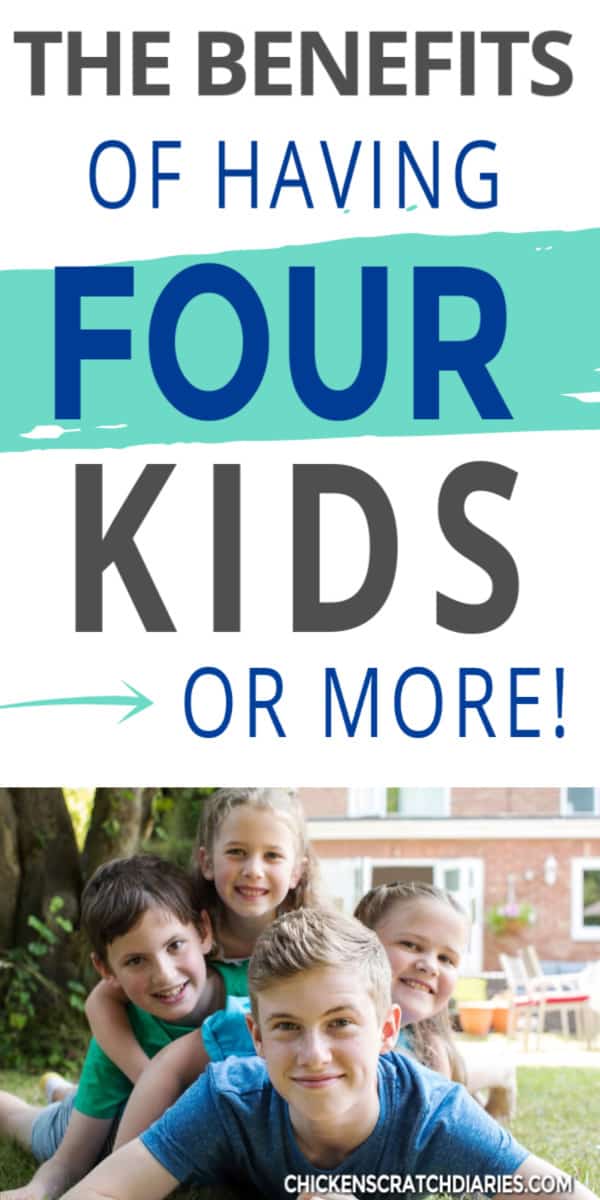 Originally published 12/11/18, last updated 5/12/23.