Give your kids experiences, not gifts, they say.
I'm pretty sure whoever said this didn't mean taking four kids to a restaurant.
I love our kids. I mean, I REALLY love them. There's nothing better than spending time with my family.
As our family has grown over the years, however, our restaurant outings have become few and far between. To be honest, there are just certain experiences I can do without and this one tops the list.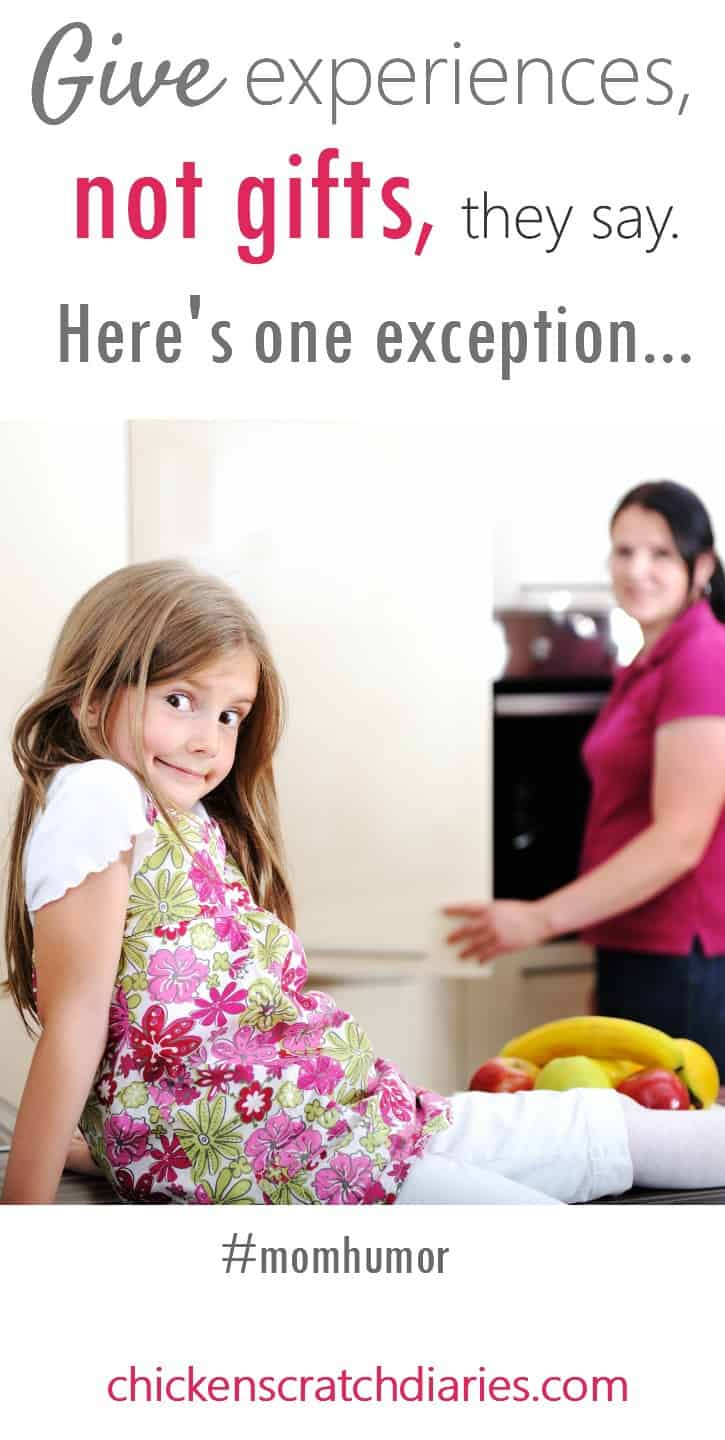 This post likely contains affiliate links. Please see our disclosure for more info.
Why? Well, the problem has to do with my expectations versus what typically happens in reality.
(Recovering Type-A mom here. Full disclosure.)
To paint a better picture, let's contrast two scenarios.
*Scenario #1: The glorified restaurant-outing-in-my-head:
We unanimously decide on an eating establishment that is both kid-friendly and has decent food for the rest of us with taste buds.
When we arrive, there is no waiting. We are ushered to our table where we quickly choose nutritious, delicious meals for each of us. The kids all agree that water is the best choice.
We then sit and alternate activities: telling jokes, recalling memories and discussing our love for Jesus.
Our food arrives in record time. Our incredibly grateful, precious children cannot stop exclaiming how thankful they are that Mom and Dad treated them to such a wonderful meal (although it's not as good as Mom's cooking).
Our toddler makes adorable faces at the elderly couple behind us, who make sure to tell us on the way out that we "give them new hope for this generation of parents" due to our loving, patient, and kind example of what parenting should be.
(They insist on buying our meal, but we politely decline of course.)
We all finish our food and even the kids admit they're too stuffed for dessert.
We leave with another wonderful family bonding experience in the books and vow to do this more often.
Related Post: Parenting Has Reduced me to This (Not That I Mind)
*Scenario #2: The restaurant-outing-in-reality:
We load up the kids in the van and after a quick argument about what restaurants will let us come back after the last time, we make a selection. We go inside and ask about the wait time. It's an hour.
I'm pretty sure I heard the waiter tell the couple in front of us 15 minutes.
I give my husband the "see-I-told-you-they-remembered-us-from-2014" look.
We load up the car and choose a second restaurant. Inside, we wait for 30 minutes and console a wailing toddler who is pretty hungry by now, and try to keep our four-year-old from rearranging the wall décor.
We are ushered to a table where we're given a highchair with no seat belt and four kids' menus (which really offends the 12-year-old).
I wrangle the wailing, climbing toddler with one arm while trying to force our nine-year-old to make a menu selection. She puts her head on the table and refuses.
We finally order food.
(I choose for the picky child and wonder how she's survived this long on so little nourishment).
I ask the waitress if she can bring a roll or something for the wailing toddler while we're waiting.
They don't do that here.
Hysterical toddler is finally consoled by a package of saltine crackers from the salad bar until we realize we left her sippy cup at home.
I spend the next 15 minutes convincing her she needs my help to drink from the large, open cup of water the waitress helpfully hands to her. More wailing ensues in the power struggle.
We have renewed hope when our food arrives, and I am sure to "ooh" and "ahh" over each child's plate in hopes they'll actually take two bites of the overpriced fare.
The four-year-old is excited about his "homemade macaroni and cheese" until he tastes it and realizes it's nothing like macaroni from home (in the blue box).
He shoves his plate aside, sending the twelve-year-old's drink straight into her lap. She shrieks. People stare.
I look for help from the waitress who is nowhere in sight. (I don't blame her.) I hand my daughter a pile of baby wipes and my apologies.
Four-year-old keeps himself entertained by insisting he needs to visit the potty four times during our meal. Dad is not amused.
Finally, we ask for to-go boxes and I concede that at least I didn't have to cook tonight, and we'll have lunch for tomorrow, right?
I gather up crayons, my toddler's socks and shoes and the contents of my purse from under the table.
We get our bill and I squint at it, thinking there must be a mistake.
It seems wrong that I have to pay for circus admission when I'm the one bringing all the fun.
I lay down to sleep later that night and think, next time will be better. I'll be more prepared. We'll eat early and I'll be sure to bribe everyone for good behavior.
Then I suddenly realize: we never even made it home with those to-go boxes containing $25 in macaroni and cheese.
But they say "experiences" are priceless, right?
I'll let you be the judge of that one. We'll be dining at home from now on.
You might also like:
• The Reality of Having Four Kids
• The Truth about Babies Who Sleep Through the Night (I'm not buying it)
• Parenting Has Reduced me to This. (Not that I Mind)
• Advice for Managing Girl Drama in the Home (when you'd rather run away)