Frosted mocha brownies are the dessert that, once served, will be requested again and again. Fair warning.
Brownies are sort of the quintessential thumbs-up dessert in our home. When a chocolate craving hits, a gooey brownie is usually the cure.
It's also something I can easily whip up when family is "coming down today". (That's Midwest for: company's coming. From any direction.)
For years I relied on store-bought mixes. And they're still pretty great in my opinion. But I don't always have a box on hand.
Since I started making a well-stocked pantry a priority a few years ago, I have made sure I always have what I need for homemade brownies.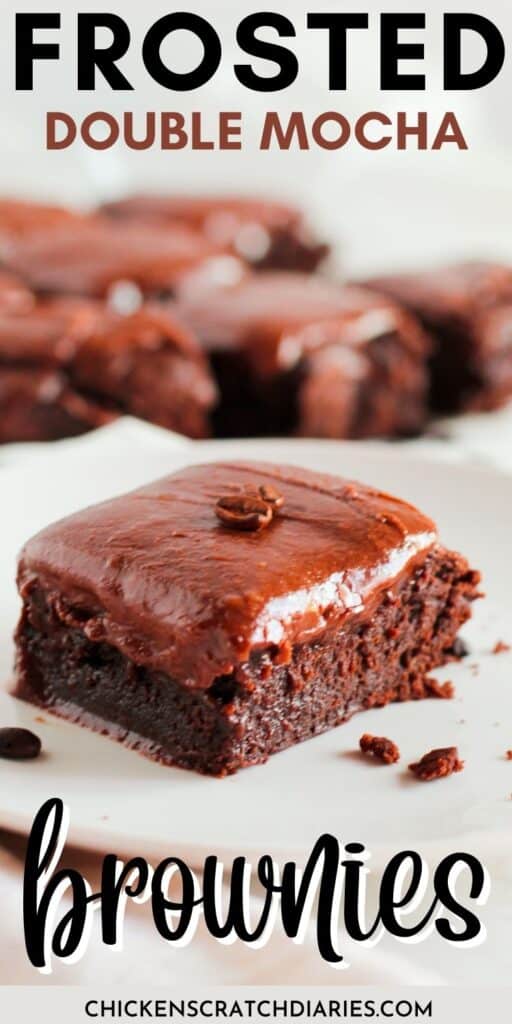 You never know when you will have a fudgy mocha brownie emergency. And trust me, once you try one, it becomes an emergency to not have one (once in a while.)
The recipe that I'm sharing today is for mocha brownies with coffee frosting. Yes, that's a double mocha brownie, if you're counting.
And I'm pretty confident it beats any prepackaged mix. You'll just have to take the challenge and see for yourself!
This post likely contains affiliate links. Please see our disclosure for more info.
Mocha brownies with brewed coffee
If you've made mocha desserts in the past, you'll notice that some use espresso powder, and some use brewed coffee.
Personally, I like recipes like these chocolate coffee brownies that use brewed coffee instead. There's always coffee in the cupboard, and I think the flavor is a little better.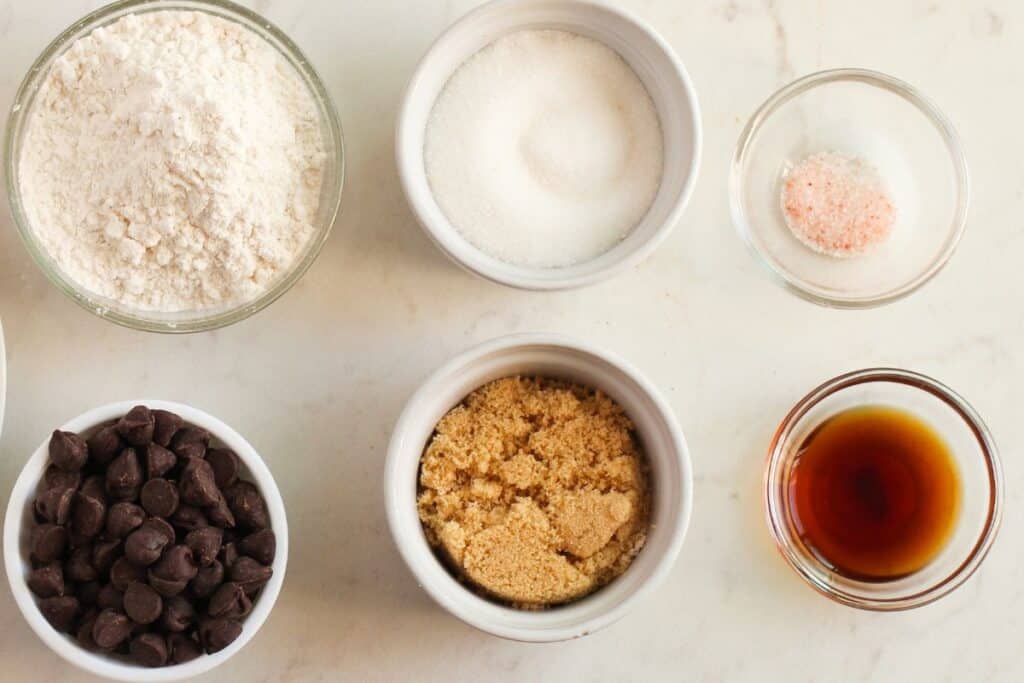 Maybe it's just me, but I can easily get carried away with the espresso powder and it can be a bitter surprise!
The coffee in this recipe mostly just enhances the chocolate flavor, bringing out the more rich, deeper notes. Kinda like a good mocha should!
If you decide to try espresso powder in place of the coffee, I won't judge, though. We substitute the powder in our homemade frappes when we're in a hurry. I get it.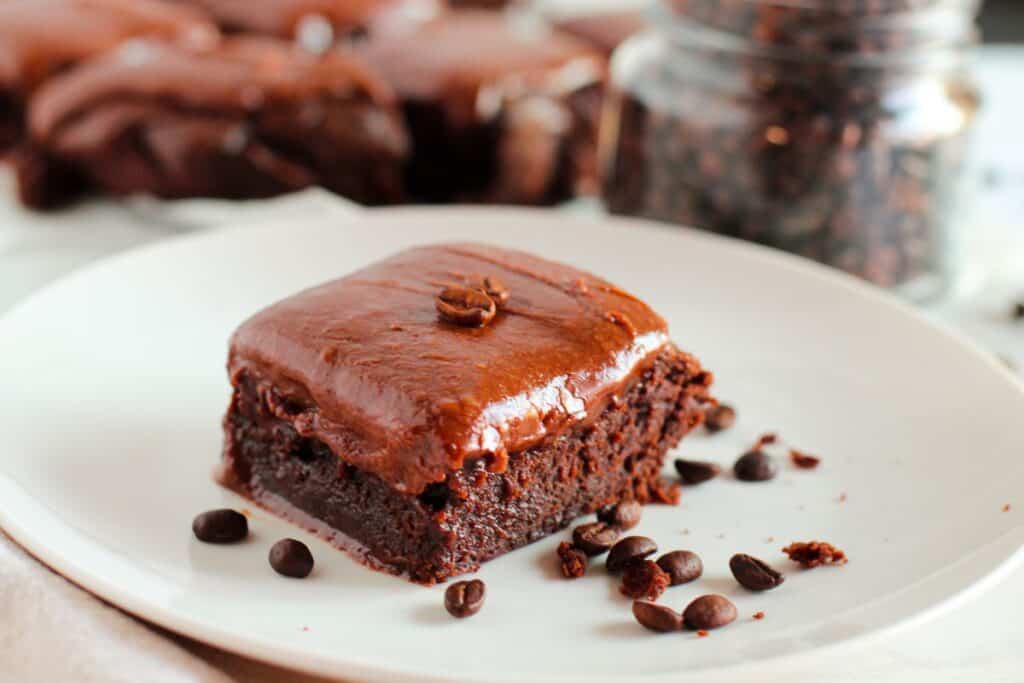 How to make frosted mocha brownies
First, you'll want to brew your coffee so it can cool. This recipe only uses 4 tablespoons total, but you'll want to make it strong. Any nice dark coffee will do.
So if you're using a single-cup coffee maker, use the smallest ounce setting (4 to 6 ounces will work).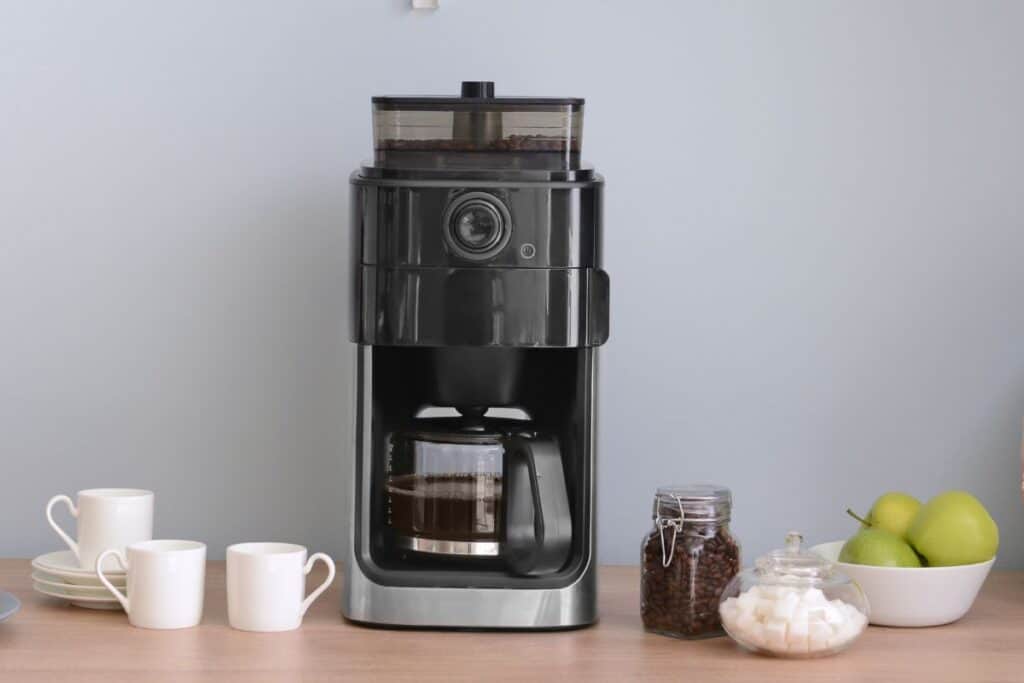 While the coffee cools, you can melt the butter and dark chocolate chips together in a saucepan, whisking in the sugars once melted.
After removing from the stovetop, it's time to whisk in the eggs, coffee, flour, and then the salt, one ingredient at a time.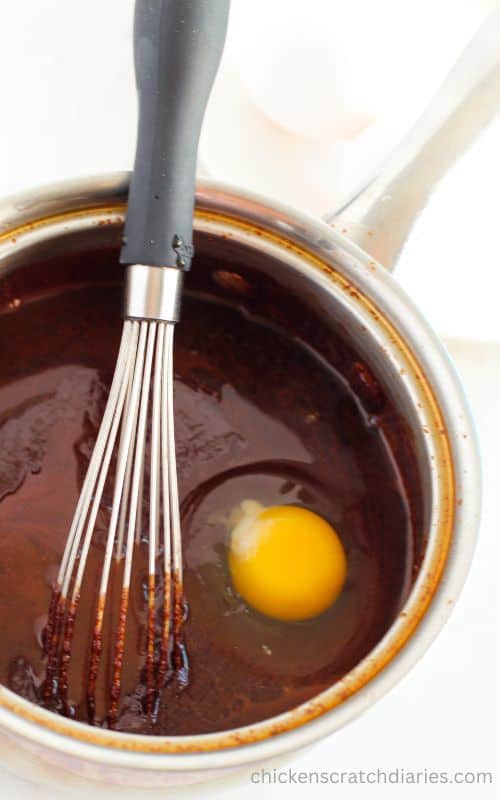 You might notice there's no leavening agent such as baking powder or baking soda. This makes for the perfect fudgy texture we're going for. Trust me on this.
After all ingredients are combined well with a whisk, it's time to transfer to a parchment-lined baking pan (8×8 or thereabout).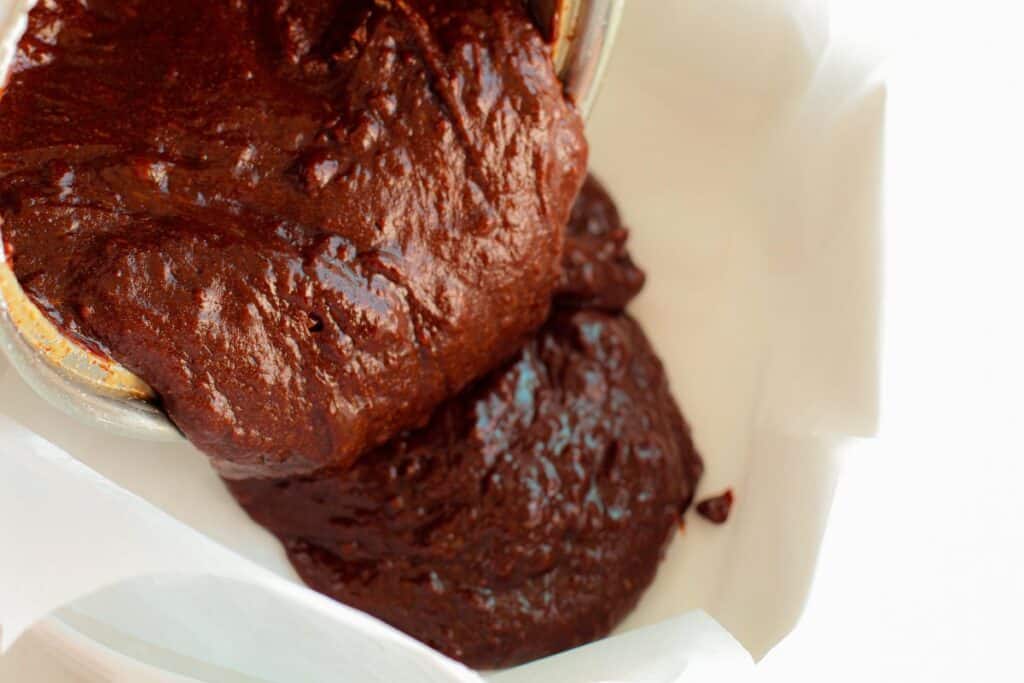 Next, it's time to bake for approximately 25 minutes until it meets the clean-toothpick test.
Making the frosting: chocolate and coffee brownies
In the meantime, you can start another saucepan of dark chocolate chips and butter and melt on the stovetop. (Butter + chocolate chips = never wrong.)
Once melted, you'll remove from the stovetop and add the remaining 2 tablespoons of coffee, along with some milk, powdered sugar and sea salt.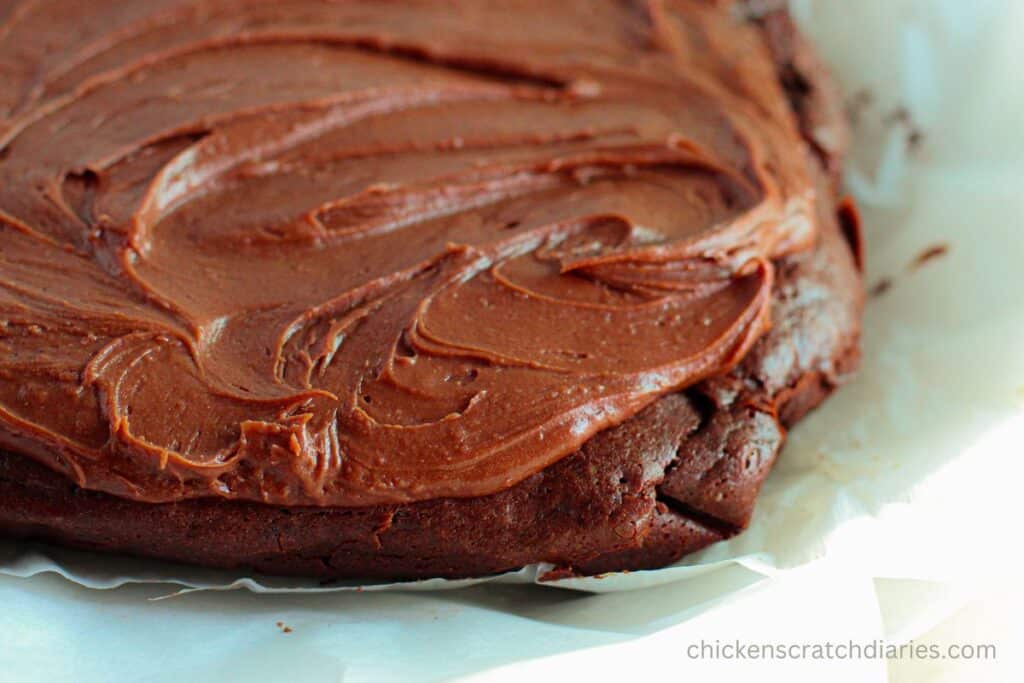 Brownies are ready to frost once they're completely cool.
I like to use a large pizza cutter to cut brownies into even squares.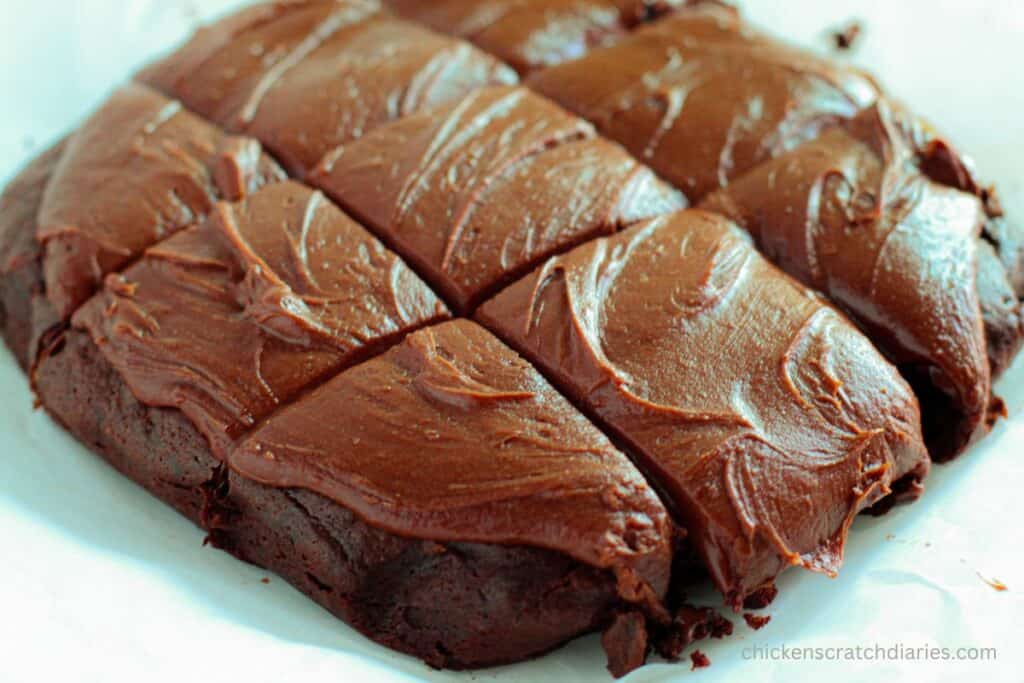 Substitutions: fudgy mocha brownie recipe
You can try these substitute ingredients when necessary:
Frosted Mocha Brownie Recipe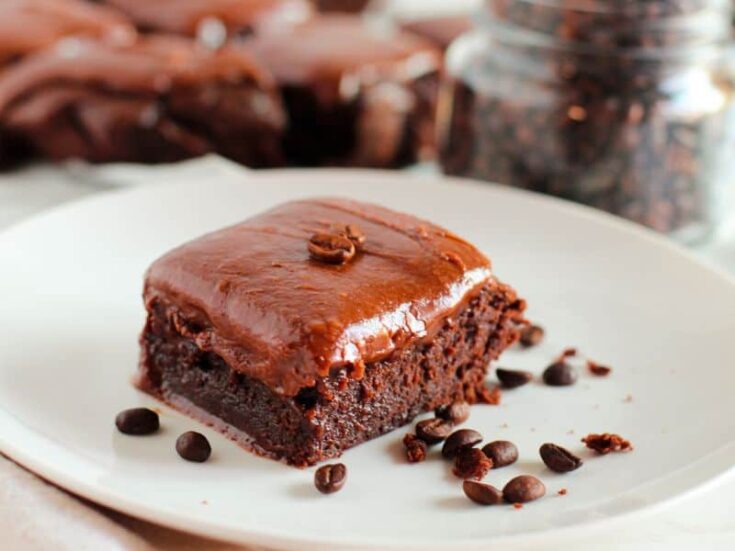 Fudgy brownies with a creamy frosting are a hit with dinner guests every time!
Ingredients
1/2 cup unsalted butter
1 cup dark chocolate chips
1/2 cup brown sugar (light or dark)
1/2 cup granulated sugar
3 large eggs, room temperature
2 tablespoons strong coffee
3/4 cup all-purpose flour
1/4 tsp fine sea salt
Frosting ingredients:
1/4 cup dark chocolate chips
4 tablespoons unsalted butter
2 tablespoons strong coffee
2-3 tablespoons of milk
2 cups powdered sugar
Pinch of fine sea salt
Instructions
1.Preheat oven to 350 degrees. Line an 8x8 baking pan with parchment paper and set aside.
Add butter and dark chocolate chips to a small saucepan on medium heat. Cook until
melted, stirring as needed. Remove from heat.
Pour brown sugar and granulated sugar into melted chocolate. Whisk to combine.
Add eggs, one at a time, to the chocolate mixture. Whisking after each addition until
incorporated.
Add coffee, flour and salt to the mixture. Whisk until combined well. Transfer the batter to prepared pan and bake in preheated oven for approx. 25-27 minutes or
until a toothpick inserted into the center comes out clean.
Allow the brownies to cool to room temperature. While cooling, prepare the frosting.
To make frosting: Add dark chocolate chips and butter to a small saucepan on medium heat. Cook until melted, stirring as needed.
Pour the melted dark chocolate mixture into a medium mixing bowl.
Add coffee, 1 tablespoon of milk, powdered sugar and a pinch of sea salt. Use a hand-mixer to mix until incorporated. Mix in an additional 1-2 tablespoons of milk to reach desired/smooth consistency.
Once brownies have cooled completely, gently lift the brownies out of the pan by the parchment paper and place on a flat surface.
Spread frosting in an even layer over the brownies. Slice and enjoy the gooey goodness!
You might also like:
Easy Chocolate Chip Cookie bars