On Mother's Day, we reflect on the gift of motherhood and what a godly mom means to her family. Use these Scriptures about a mother's love for her children to reflect on the lasting influence of a godly mom.
Having a mother who sought to raise her children to know and love Jesus was one of the very best gifts I've been given.
In fact, there is a legacy of women in my genealogy who prayed their families through life's ups and downs.
It probably wasn't until I was an older teen that I realized that not all kids grew up under this privilege.
I took for granted the faith of the matriarchs in my life which was passed down to me.
Having a relationship with Jesus is a personal choice, of course, and I'm so thankful I made that choice at a young age.
But seeing this faith lived out in a tangible way made an impact on my life that I didn't fully appreciate until I was much older.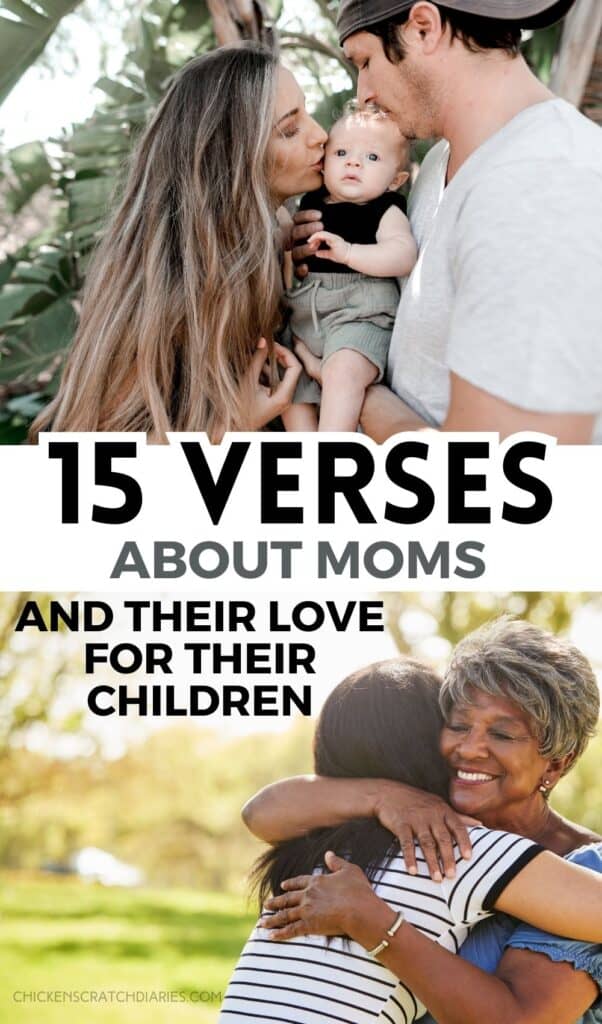 And when I became a mom myself, I started to realize how important it was that I learned to be a godly example to my own children.
Without God's Word as a foundation, I think I'd be floundering as a woman and definitely as a mom.
In a world of relativism, having a blueprint for living in fellowship with our faithful God is another privilege that I too often take for granted.
As we explore the Bible, we see that He has given us wonderful examples for what it means to be a mother who understands her calling —
–and finds joy in the blessing of family.
Read next:
Bible Verses to Calm an Anxious Heart
"Struggle" Bible Verses for Trying Times
Verses from Genesis that Display God's Sovereignty
15 Bible Verses about a Mother's Love for her Children
As we study Scripture, we see the important role that mothers have been given in his grand design.
There are numerous Bible verses about a mother's love for her sons and daughters that we can learn from.
It's amazing to think that despite women being undervalued historically, God paints a different picture of the worth of a mother and her impact on the world.
We can find great joy in this knowledge, especially when we feel weary from the demands of motherhood.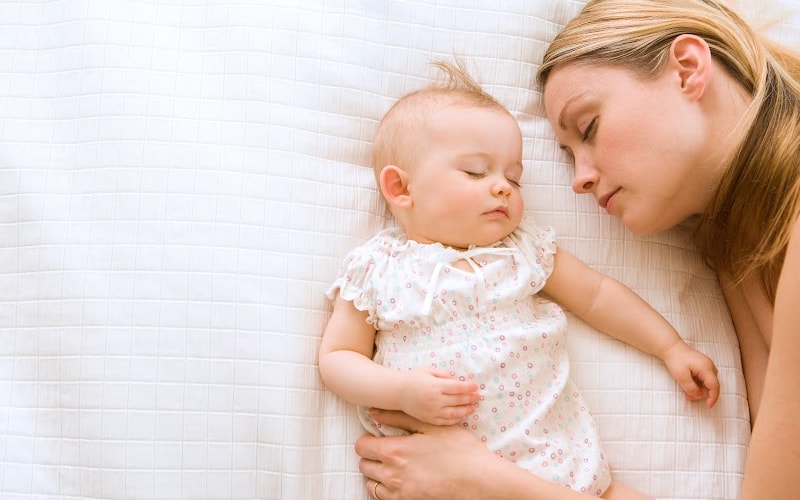 God has given us this role:
To nurture, to enjoy and to relish in the relationships forged through the family.
Let's explore some Bible passages that describe a mother's love for her children, and the integral role of mothers in the Biblical narrative.
Exodus 2:2 (NKJV)
"So the woman conceived and bore a son. And when she saw that he was a beautiful child, she hid him three months."
It was a tragic time in Egypt when Pharaoh decreed that all Hebrew male babies be thrown into the river.
Moses' mother could not let this be the fate of her son, and she made a plan to save him.
Exodus 2:6 (NKJV)
And when she opened it, she saw the child, and behold, the baby wept. So she had compassion on him, and said, "This is one of the Hebrews' children."
Pharaoh's own daughter had compassion on Moses, and she seemed to recognize the sacrifice his mother had made.
As we know, God had a great plan for Moses, and Pharaoh's daughter was part of that plan.
She later became Moses' adoptive mother (which was surely a risk considering her position), and her compassion certainly preserved his life.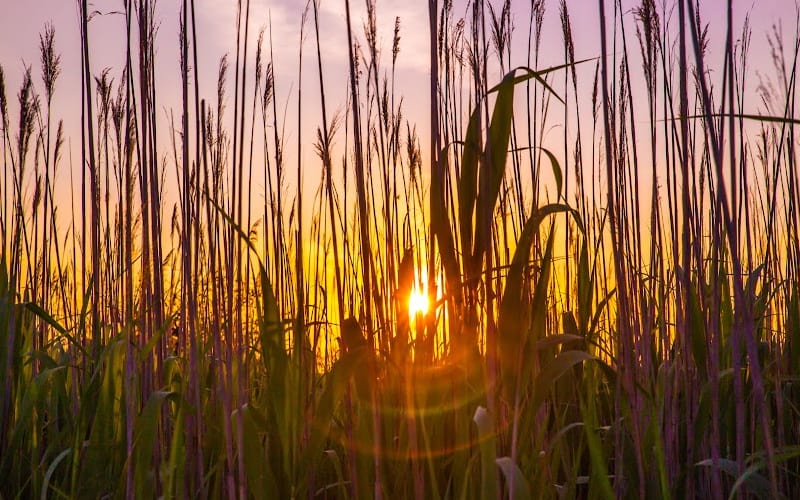 Ruth 3:1 (CSB)
Ruth's mother-in-law Naomi said to her, "My daughter, shouldn't I find rest for you, so that you will be taken care of?"
Although Ruth was Naomi's daughter-in-law and could have returned to her homeland after her husband died, she chose to stay.
While this might not seem like the typical Bible verse about being a mother –
– this is exactly what we see with Ruth and Naomi's relationship.
Naomi treated her as her own.
Her love for Ruth was evident in her desire to see her taken care of and provided for.
Ruth 4:16-17 (CSB)
Naomi took the child, placed him on her lap, and became a mother to him. The neighbor women said, "A son has been born to Naomi," and they named him Obed. He was the father of Jesse, the father of David.
In the conclusion of the book of Ruth, we see that not only does Ruth become the wife of Boaz –
– she gives birth to a son and her mother-in-law Naomi is like another "mother" to him.
After losing her sons, she now is again a "mother" to a son and in a sense is grafted into the lineage of David, and later, Jesus.
What a testimony to a mother's love Naomi was!
Her loss was great, but her story was not over, and it's still being told today.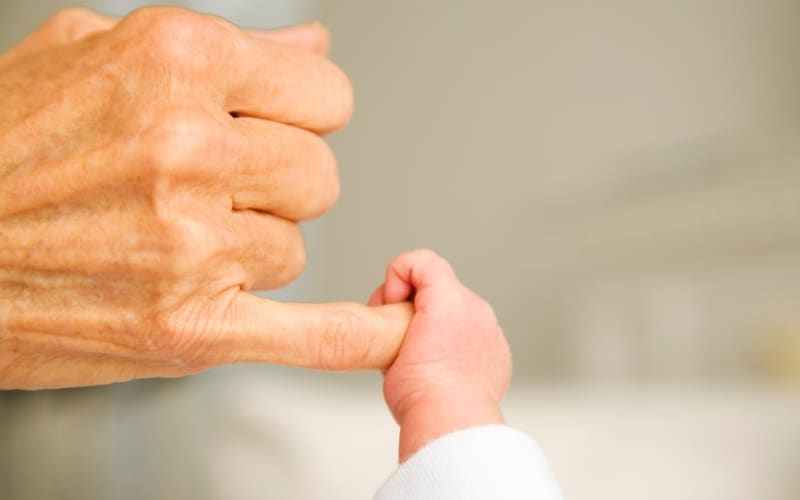 1 Samuel 1:20 (CSB)
After some time, Hannah conceived and gave birth to a son. She named him Samuel, because she said, "I requested him from the Lord."
Reading the first few chapters of 1 Samuel, we see the grief and the earnestness of Hannah's plea for a child, which is granted to her.
She does not forget that her blessing came after her heartfelt request to the Lord.
1 Samuel 1:27 (NKJV)
"For this child I prayed, and the Lord has granted me my petition which I asked of Him."
This may be the most recognizable Bible verse about a mother's love for her children.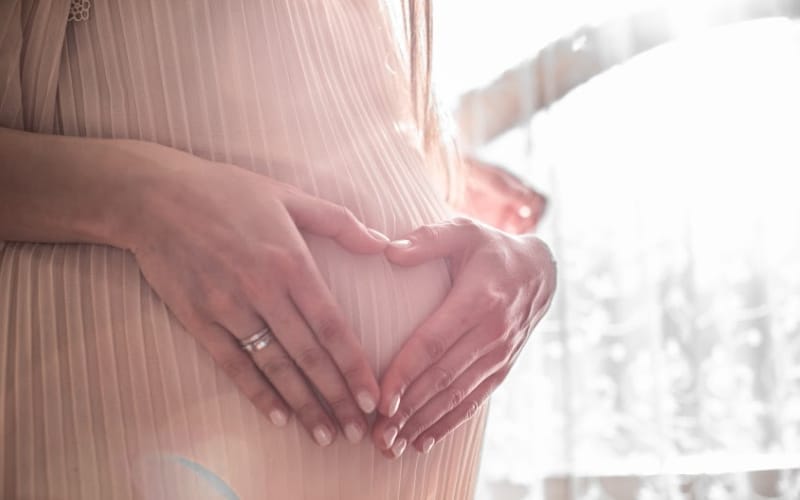 God's love for us is marked by the sacrifice of his only son.
And, perhaps Hannah's "lending" of Samuel (1 Sam. 1:28) into the Lord's service is a foreshadowing of God's true love, which holds nothing back –
– even his only Son.
1 Kings 3:26(a) – NKJV
Then the woman whose son was living spoke to the king, for she yearned with compassion for her son; and she said, "O my lord, give her the living child, and by no means kill him!"
In an example of the wisdom granted to King Solomon by God, we see the story of two women disputing over who was the real mother of a newborn baby.
The true mother becomes obvious when it is suggested the child be "divided" (verse 25).
She would rather preserve his life and give him to a woman whose claim was false-
– rather than see him harmed.
The King then clearly knows who to grant custody to, after her passionate intervention.
2 Kings 4:30(a)-NKJV
And the mother of the child said, "As the Lord lives, and as your soul lives, I will not leave you."
In the account of Elisha and the Shunammite woman, we find a gracious woman who develops a friendship with the prophet Elisha.
She later provides a place for him to stay when he is passing through.
He discerns she is barren, and tells her she will have a son in a year's time, which she can hardly believe.
Some time later, the woman's son tragically dies and her grief is almost too much to bear.
In faith, she rushes to Elisha for help, and her son is miraculously restored to life through his intervention.
We see her great love and faith intertwined in her willingness to trust that the God who promised her a son (via Elisha's prophecy) could also raise him to life.
She did not fail to act immediately on this belief.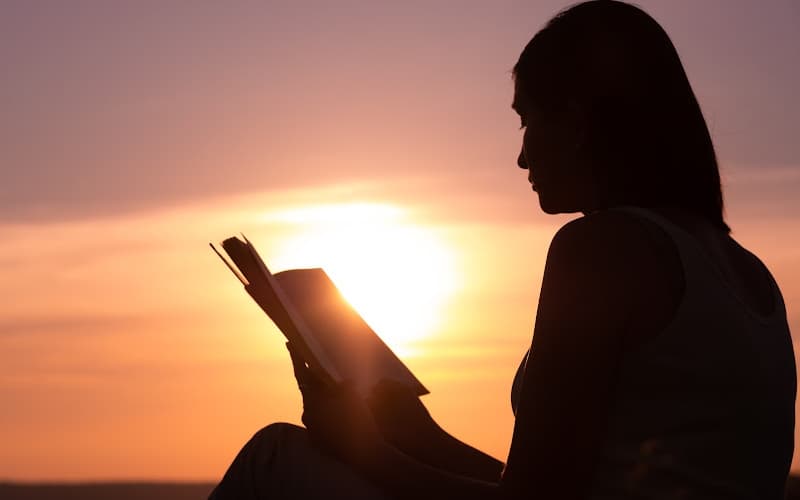 Psalm 131:2 (NKJV)
"Surely I have calmed and quieted my soul, Like a weaned child with his mother; Like a weaned child is my soul within me."
A mother's love, as David notes, has the ability to bring peace to the heart of her child.
His peace, like that of a contented child, came from his hope in the Lord (verse 3).
Isaiah 66:13 (ESV)
"As one whom his mother comforts, so I will comfort you; you shall be comforted in Jerusalem."
God compares a mother's love to the kind of loving comfort He longs to show his people.
Isaiah 49:15 (ESV)
"Can a woman forget her nursing child, that she should have no compassion on the son of her womb?"
As children of God, we have a special relationship with our Father.
In this passage He is reminding the nation of Israel that he has not forgotten them.
Mark 7:25-26 (NIV)
"In fact, as soon as she heard about him, a woman whose little daughter was possessed by an impure spirit came and fell at his feet. 26 The woman was a Greek, born in Syrian Phoenicia. She begged Jesus to drive the demon out of her daughter."
When Jesus came to town, people took notice.
The Syrophonecian woman came with a bold request.
She wasn't a Jew – but she believed that Jesus was the only one who could help her daughter.
This mother's love compelled her to a great act of faith.
Her daughter's miraculous healing was a testament to Jesus' love which knew no ethnic or cultural constraints.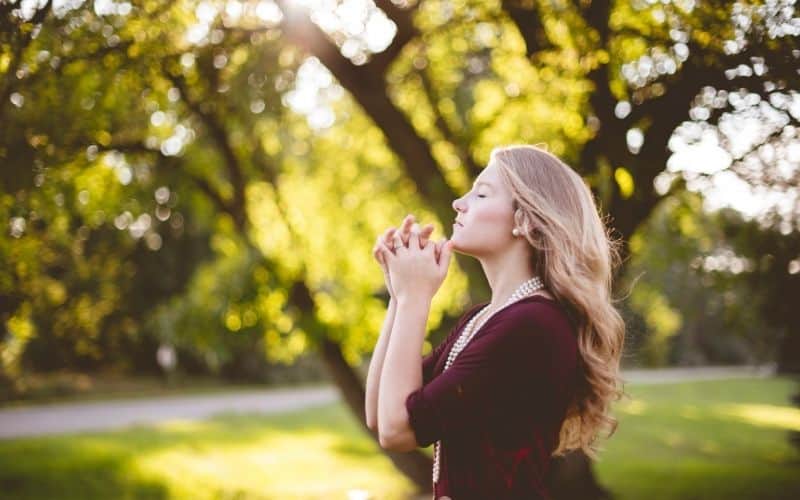 Luke 1:58 (NKJV)
"When her neighbors and relatives heard how the Lord had shown great mercy to her, they rejoiced with her."
In her advanced years, Elizabeth was granted a son.
And not only a son– but a son who would "make ready a people prepared for the Lord." (Luke 1:17).
Her joy in the birth of John was evident and contagious to everyone around her.
Read next: Verses to Memorize on God's Faithfulness
Luke 1:38 (ESV)
And Mary said, "Behold, I am the servant of the Lord; let it be to me according to your word."
Mary could have had many responses to the angel's visit, announcing that she would be bearing "the Son of the Most High" (Luke 1:32).
As a young virgin girl, she must have had many thoughts swirling in her mind, including shock and amazement.
Yet, her response was one of humble submission.
When we think about Scriptures on a mother's love –
– we can and should note that willingness to obey the Lord is an act of love in itself.
Mary's love for Jesus was evident throughout her life.
She was dedicated to being the Lord's servant in this very unique role that was chosen for her.
1 Thessalonians 2:7 (NKJV)
"But we were gentle among you, just as a nursing mother cherishes her own children."
Paul reminds the church of his boldness to share the Gospel with the Thessalonians –
– "not seeking glory" (verse 6), but with care and compassion, like a mother cares for her baby.
The wide angle view of a mother's love
The love of a mother is like no other- so they say.
When we read Scripture, we can see that there is something inherently special and important about the mother-child relationship.
These passages can remind us of several things.
One, that God sees mothers and he values them and their contributions to the family, and society.
Another observation is that our role as moms can have a lasting impact on our children –
– and on future generations.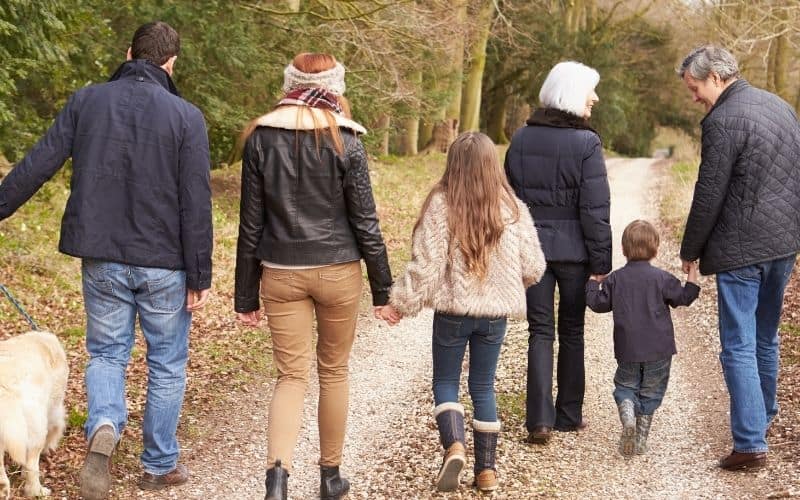 Lastly, the obedience of mothers to follow God wherever he leads is critical.
We can't predict the outcomes of our children's lives, but we can surely influence them in powerful ways.
And we do this by our example of trust in God and his promises in Scripture.
Mothers throughout history have been building His kingdom, through everyday faithfulness.
May we continue that good work he has started in us.
You might also like: