When you have a family, it can be hard to save money and easy to spend it! These frugal living tips for families can give you new strategies to make the most of what you earn- and to make it a habit.
It's true, money does make the world go around in a sense. But it also has the ability to make the world difficult for so many families.
It can be easy to get sucked into a spending trap, fighting to get out. The truth behind having more money doesn't always mean finding a second or third job to generate more income. Oftentimes, it's about finding frugal living tips to make your money go farther.
If you are spending more than you are making, or if you are just barely squeaking by with nothing extra to save, it might be time to consider where the money is going and how to cut back.
Some of the things families spend money on each month are unnecessary and quickly eat away at their income and any opportunity to save. In today's economy, it's more important than ever to identify these money-sucking habits.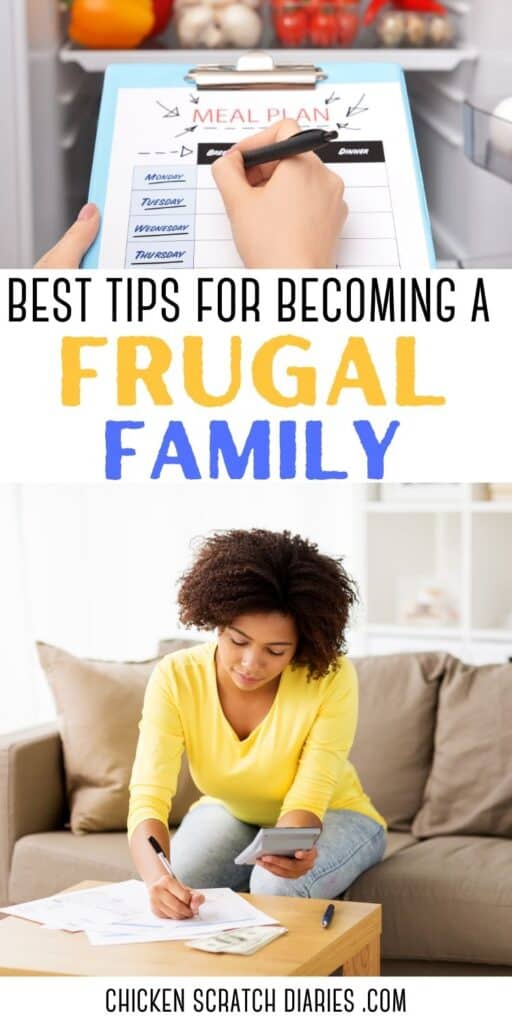 Learn how to live simply and frugally to decrease the amount of money your family spends each month. You might be intrigued to know that even saving money on things like your utilities can really make a difference over time.
This post likely contains affiliate links. Please see our disclosure for more info.
Frugal Living Tips for Families: 16 Ways to live simply and save more
Take a look at these frugal living tips with a big impact to really get a jump start on keeping more of what you earn.
Life shouldn't be about working long hours just to give up your hard-earned cash for the next bill. Even the cheapest ways to live can provide you and your family with a comfortable life.
Just creating a few new habits can build more financial security and peace about your financial situation.
1. Stick With a Budget
The oldest trick in the book when it comes to living frugally is to document your monthly record of what you are spending and compare it to what you are bringing home.
You might be asking, do I really have to track all of this? The truth is- YES. Even just tracking your spending/receipts for one month will be incredibly eye-opening, I promise.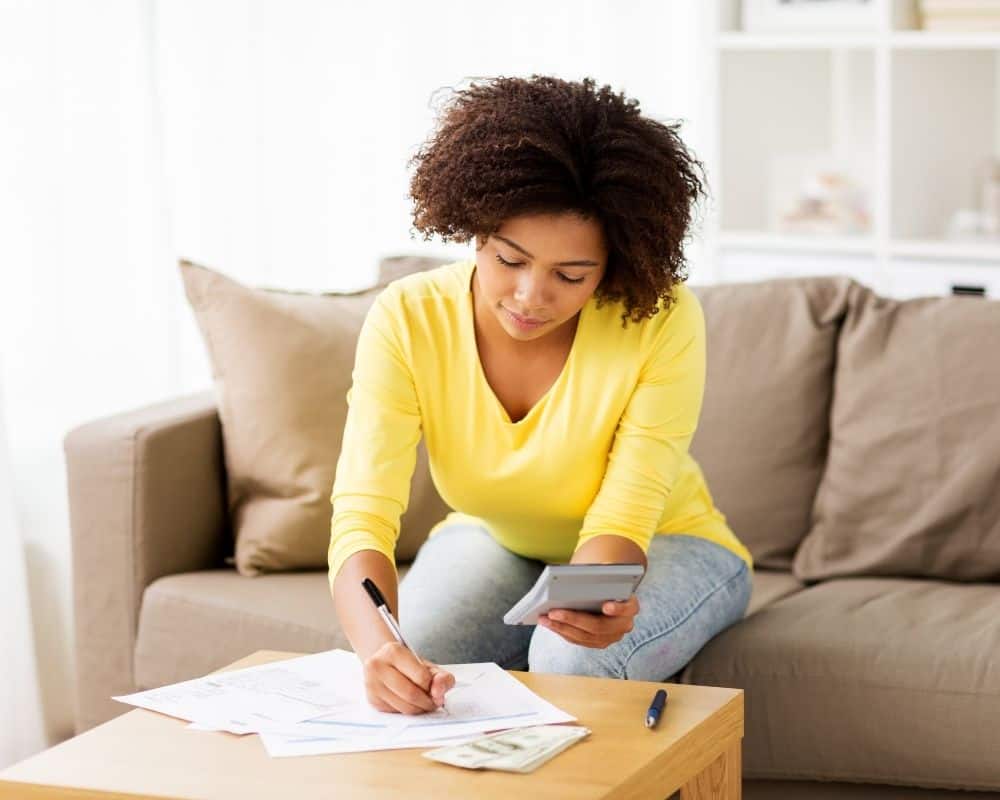 Budgeting gives you the big picture of what your household income and expenses are and where you might be able to cut back. It won't work unless you stick to it.
Once you create your budget plan, you have to be strict by promising yourself that you won't deviate from it.
2. Cut Back on Subscriptions
Subscriptions can be hard to let go of, especially if it is a service-based subscription that is making your day-to-day life easier.
From fun makeup to men's shaving kits and even meal planning kits – the money you are spending each month on these types of subscriptions can take away from creating daily frugal habits. They can also be a pain to unsubscribe from, which is why many people find themselves trapped in subscription-land for years.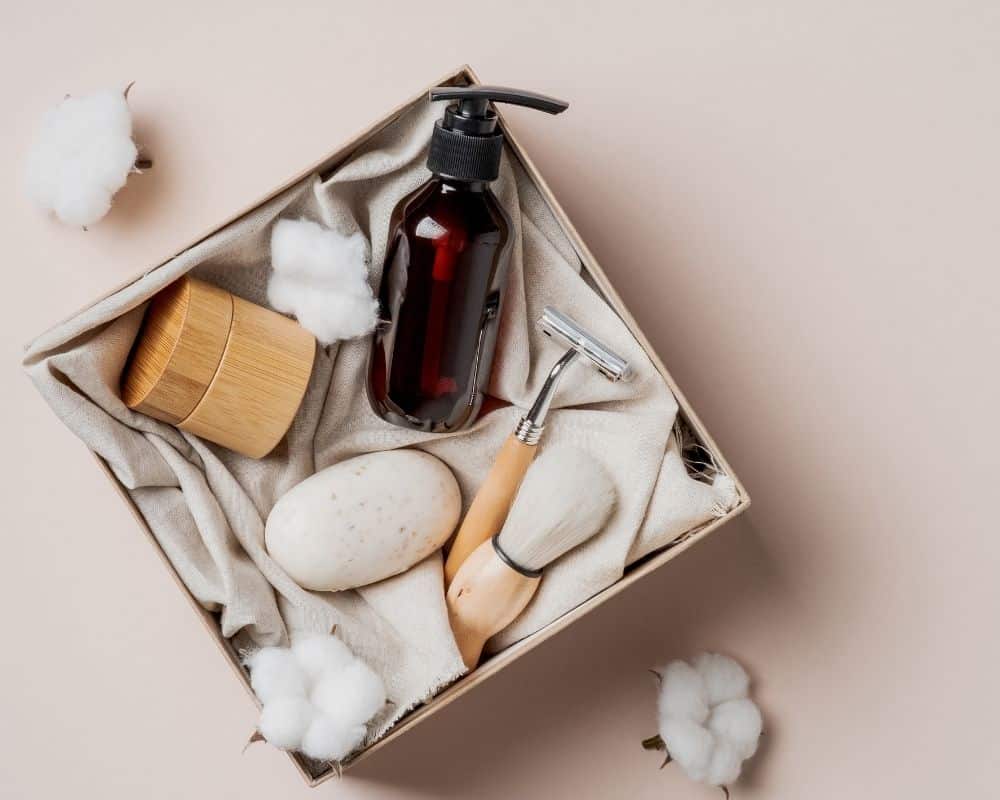 In most cases, you are essentially paying for a convenience and that will cost extra and can add bulk to your monthly budget. It adds up more quickly than you might realize.
Don't forget streaming services, as well. At $10 or more per service, you are quickly spending money you could be saving. Consider choosing just one service that your family can agree on, or find other free entertainment instead!
3. Buy Reusable Items
Buying disposable anything means you will have to keep buying those items to keep them in stock at home. Stop buying disposable and switch to reusable.
Items like paper towels, paper plates, plastic silverware, disposable diapers, and so on can be replaced with multi-use alternatives.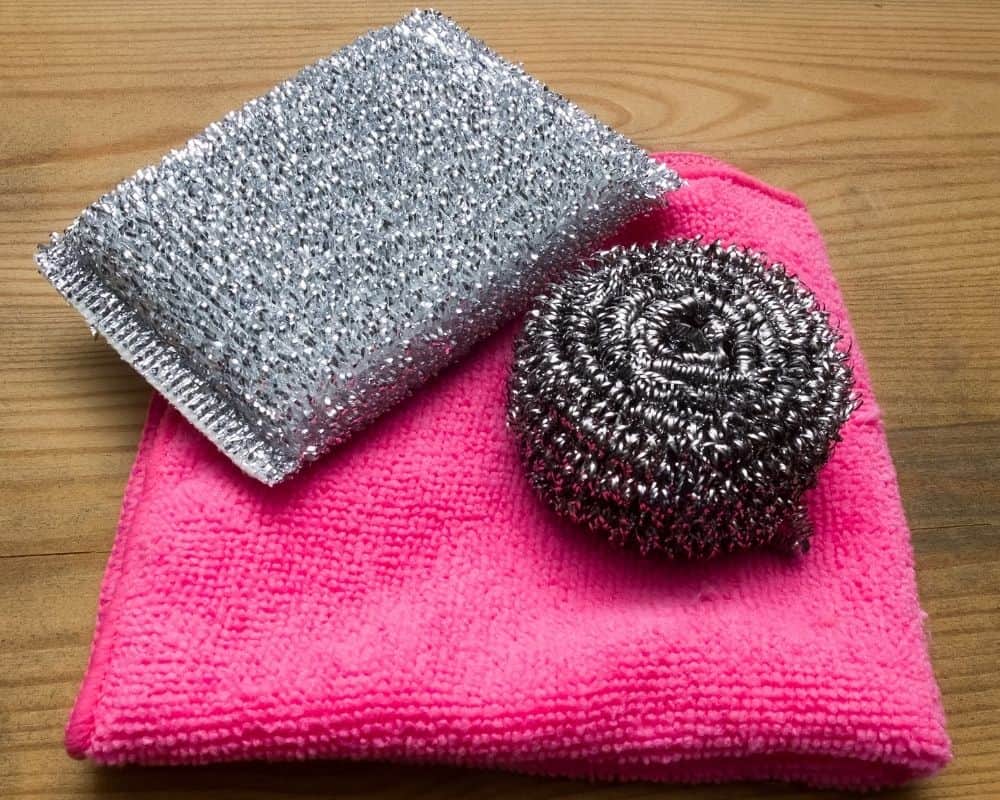 One of my best frugal living tips for families is to think long-term. Spending just a few more dollars on a reusable item can save hundreds of dollars (or more) over time.
Also read: Creative Ways to Save More on Everything your Family needs
4. Shop Second Hand
Thrift store shopping or any kind of secondhand shopping can be fun. Not only will your dollar go farther in a second hand store, but you will also have the opportunity to find some unique, vintage type of clothing, home décor, and other household items– as long as you shop smart and only buy what you need.
Especially when it comes to children and their clothing, it's not worth buying everything brand new since they will be growing out of those items in fewer than six months.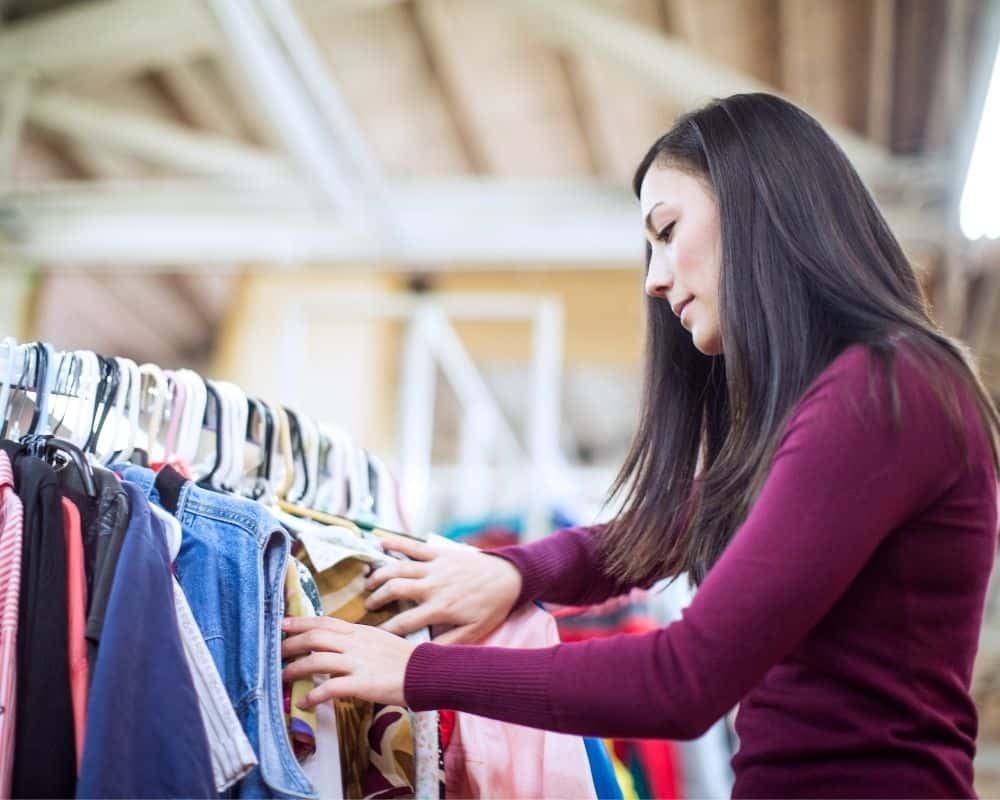 5. Sell Items You No Longer Need
Unused items can quickly get shuffled to the corner of the house, under a bed, or even piled up in a garage. Instead of making more of a mess for yourself, consider selling the items you no longer need. This can be furniture, gently used clothing, exercise equipment, etc.
Life changes and that means the things that were once needed in your life could be on their way out. Sell the items to free up space in your home and put extra cash back into your wallet.
Read next: How to sell (and ship) items on Facebook Marketplace
6. Meal Plan
One of the biggest expenses families have is eating out. Whether that be for takeout or dine-in meals, eating out is a huge expense.
It's easy to settle on splurging for a night out when you don't know what to cook for dinner. That is why meal planning each week is so important.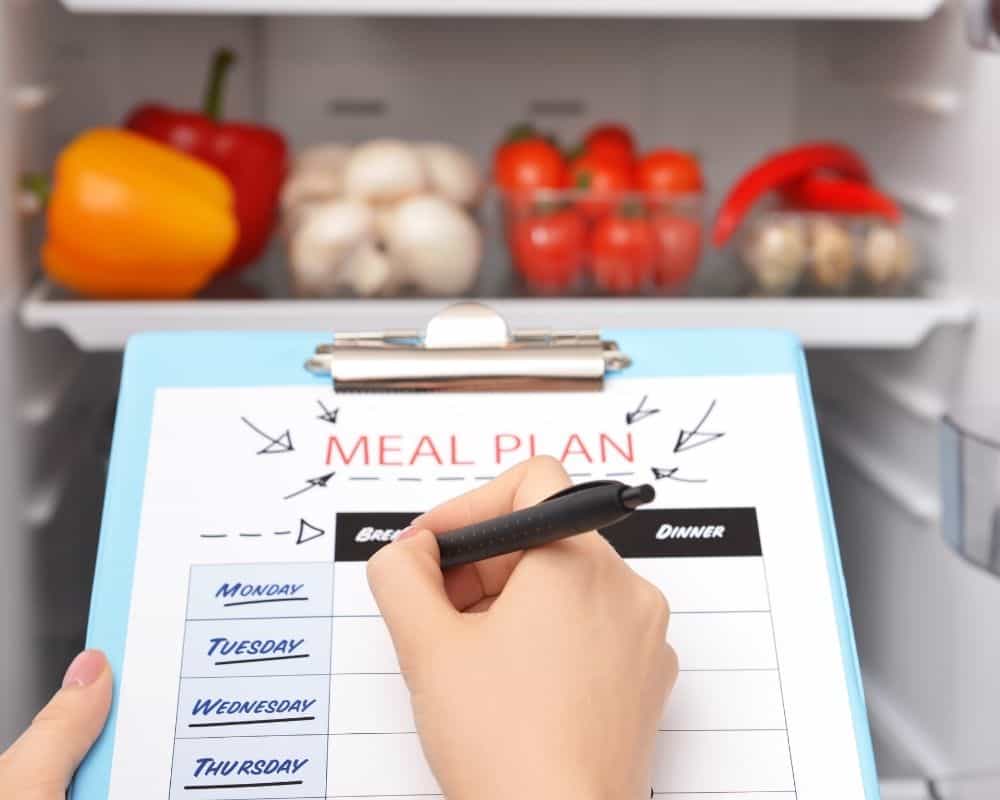 Save money by creating a meal plan and sticking with it. You are more likely to succeed at eating at home instead of spending money eating out when you have a plan to follow, and the ingredients in your pantry to make it happen.
>> Check out our Money Saving Meal Planner to get organized in the kitchen this month!
7. Reduce Your Debt
This one can be hard, given that many families need loans or credit cards to survive in hard times.
If you can afford to make double payments on your debts until you pay them off, then this will save you tons of money in the future. But any extra you can put towards your debt payments is helpful.
The longer the debt sits open, the more interest it is collecting. This means you are paying more for a loan the longer it goes unpaid.
Additionally, don't apply for a line of credit if you don't really need it. You never know when a legitimate unexpected expense (like a medical emergency) could arise. Being over-extended in monthly payments can make these surprise bills even more painful.
8. Buy Staples in Bulk
For small families or very small living spaces, buying in bulk may not be practical.
For our family of 6, buying in bulk makes sense and really does save us a lot of money over the course of a year.
I like to order staples such as oats, sugar and rice from Azure Standard. (Check for drop locations in your area.) Just be sure to have airtight food storage containers to repackage those items when necessary.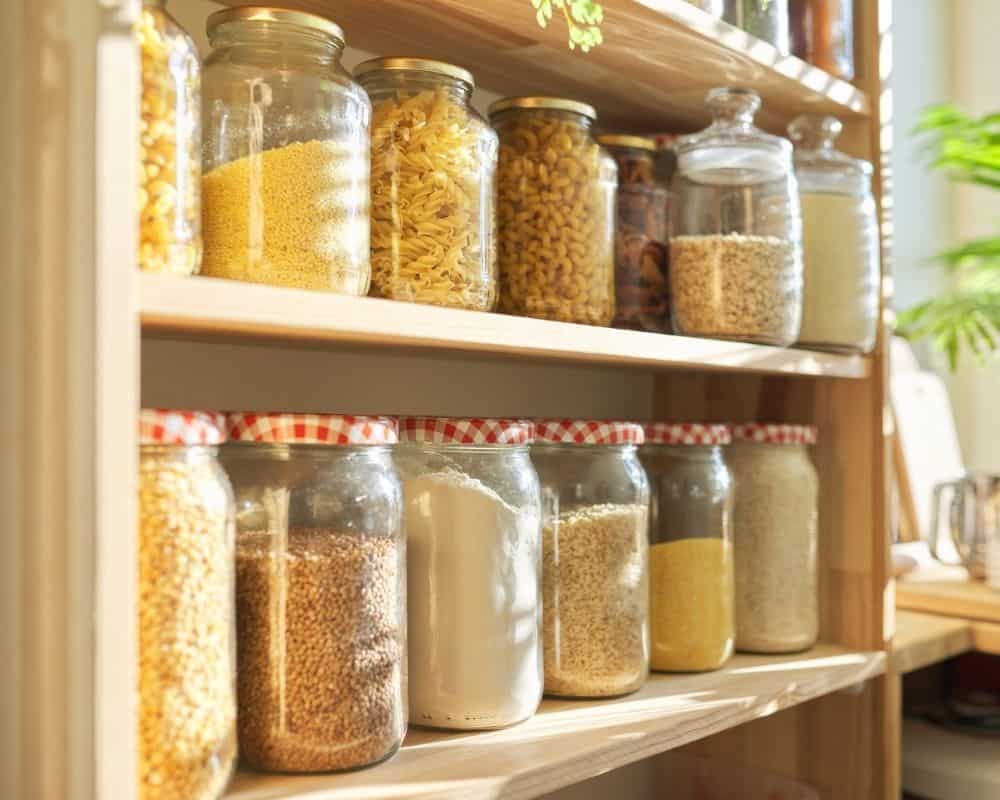 Sam's Club is another place where we tend to find bargains on larger-quantity items like peanut butter, cheese, and frozen vegetables.
Read next: Freezer and Pantry Essentials you Should Always Keep On Hand
9. Find Free Family-Friendly Things To Do
Having a family means you have to pay for each person in your family to attend events, go to theme parks, and frequent other venues with entry fees.
This can quickly make a fun family outing dreadful knowing how much you will be spending. (Trust me, I feel your pain!)
Trade those fees in for some free things to do in your area. One of the top frugal living tips for families is to search your community for free events and other free experiences. You may have to do some digging, but it's well worth it.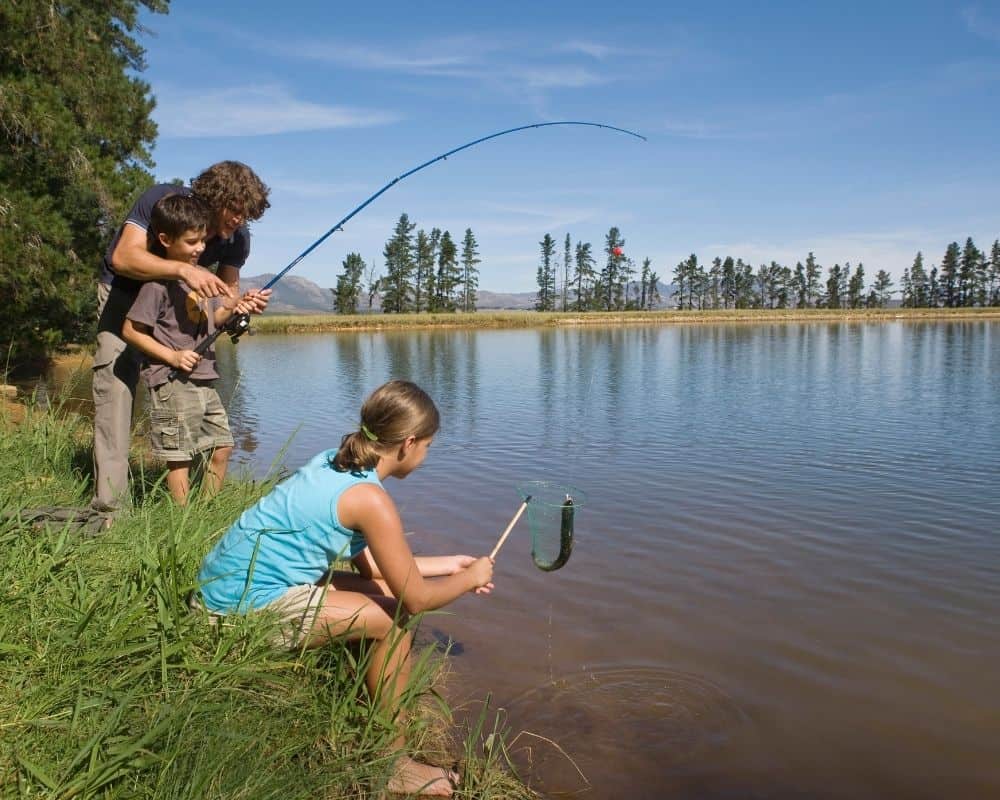 10. Learn to Say 'No'
It can be hard to do, but saying "No" when someone invites you and your family to go out with them can save you money.
You are not obligated to accept the invitation, especially when you are trying to cut back on spending and trying to save more. You don't have to make up an excuse either as to why you can't go. A simple "No, thank you," will suffice.
11. Find Coupons or APPS for Grocery Savings
Grocery shopping is a necessity so you can't cut that out of your budget completely. Especially with a family, the grocery bill can be hard to control.
However, you can spend the time finding coupons or deals to save on the final tab.
Use apps that help find deals for you or even give you cash back for using them. BeFrugal is one of my favorite cash-back apps to use when I'm shopping online.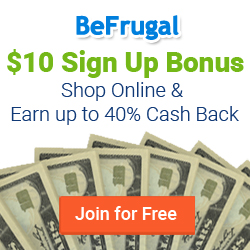 I also like to browse the Amazon "coupon" section for food and household goods.
12. Buy Generic Brands
Generic brands are just as good as name-brand products. Most of the time, you can read the labels on name-brand products and compare them to generic brands to see they are essentially made with the same ingredients.
You will pay more money for the name-brand product than you will the generic brands, so switching to store brands is a no-brainer when you're trying to reduce your monthly spending.
Pro tip: if your family thinks they're hooked on certain name brand foods, repackage them in plastic or glass containers. They keep cabinets tidy and they'll never know. 😉
13. plant a backyard Garden
Cut costs on groceries by having your own home garden to eat from instead.
Grow family favorites and other staples like lettuce, carrots, tomatoes, and fruit. You can turn it into a family business as well by selling your harvests to your neighbors.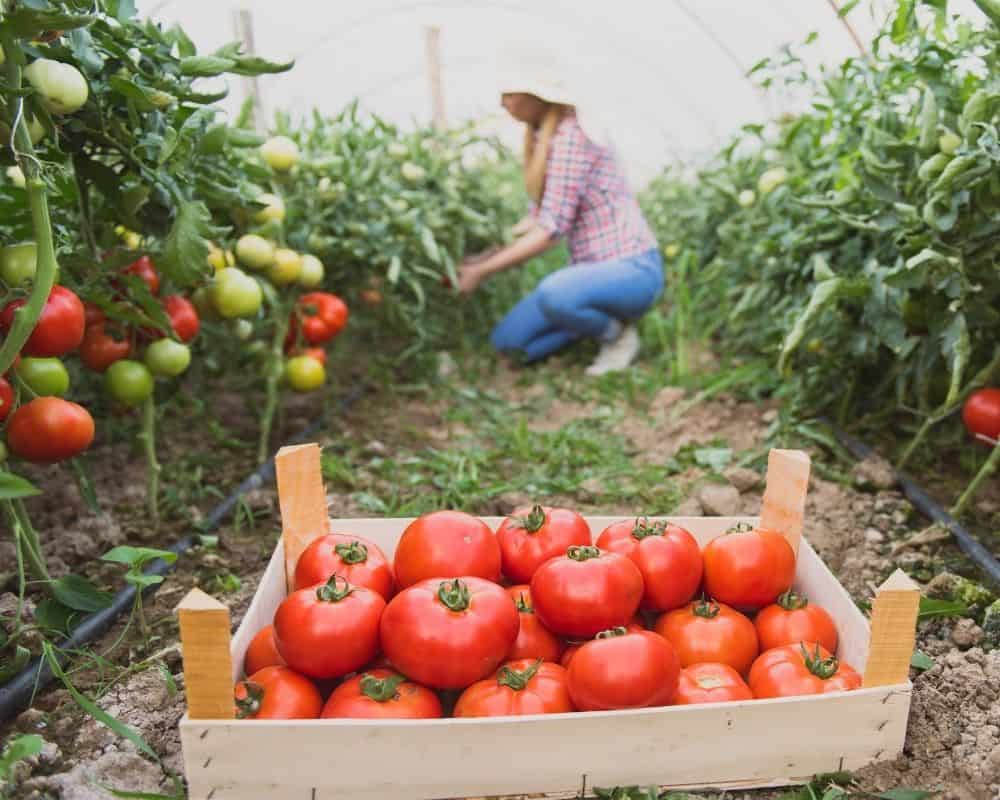 14. Use Wool Dryer Balls
Wool dryer balls actually dry your clothes faster, which can save you money on your electricity bill by cutting down your drying time.
They can also completely replace dryer sheets so you will cut your spending down because you won't have to keep restocking those dryer sheets.
15. Keep Your Thermostat at a Level Temperature
Keep an eye on your energy usage each month by downloading your energy company's app or check in on your account each week to see your use levels.
During the summer and winter months, families can see an increase in their energy bill because of having to keep their homes cool or warm. Set your thermostat to a consistent temperature that will keep your family comfortable and also save you money on your bill.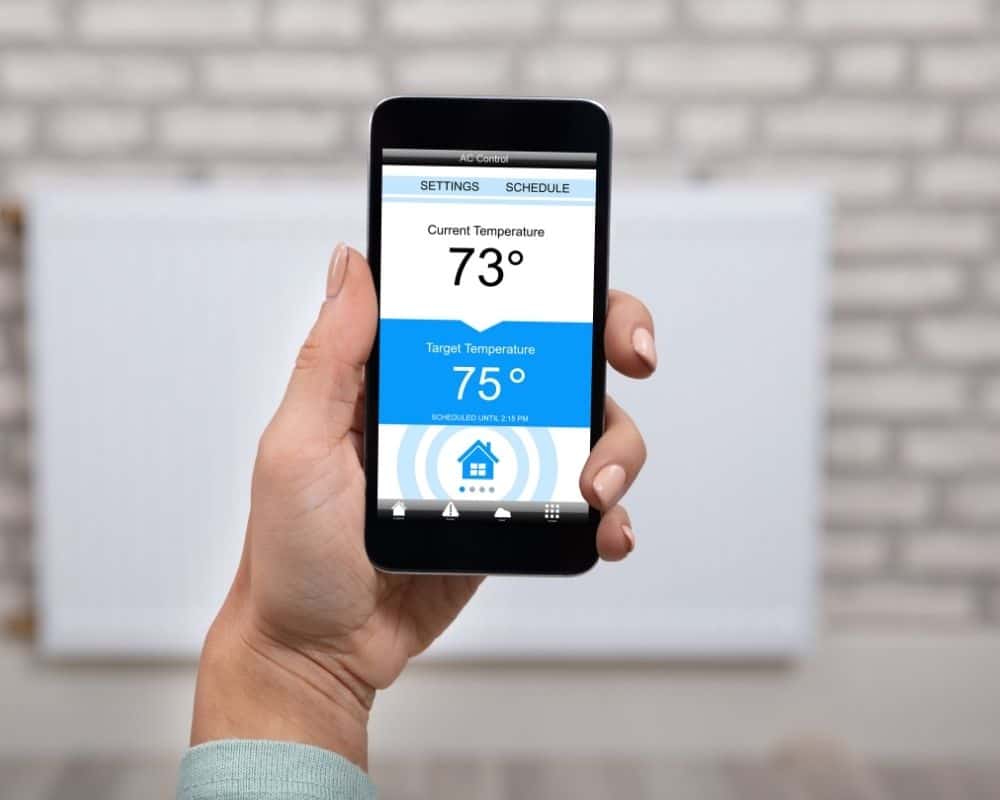 16. Don't Succumb to Adopting Pets (yet)
Pets, as cute and loving as they are, are expensive and can add some hefty bills to a household budget. If you haven't introduced pets into your home, wait until you can become more financially stable.
According to Business Insider, the average monthly cost to own a pet is over $126. If you're a math guru then you know that adds up to over $1,500 per year per pet.
If you absolutely need to welcome a small friend into your home, consider getting a pet that is cheaper to take care of like a fish or rabbit.
Frugal Household Tips Can Make a Huge Impact on Your Life
The most important takeaway out of all these frugal living tips for families is to find ways to cut back while prioritizing your family's needs. There are sacrifices you will have to make and some conveniences you will have to live without.
But in general, you will have to make the final decisions on how to live more frugally and what that needs to look like for your family.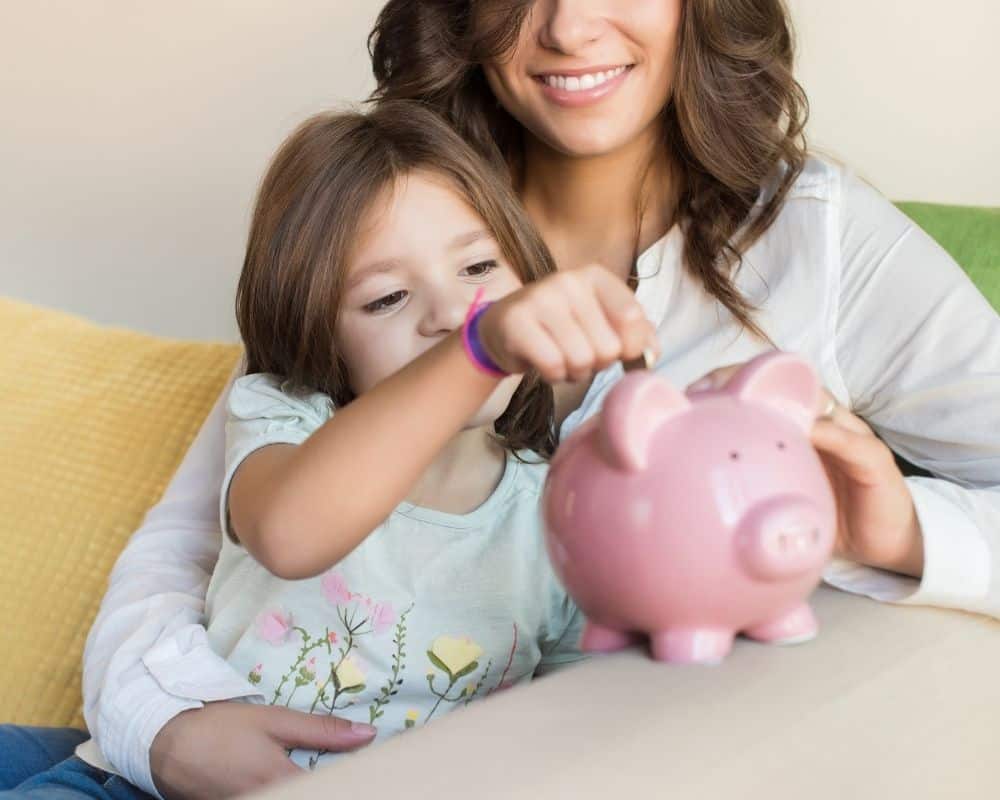 Of all the suggestions that abound, pick just a few easy tips to start with as you make the transition into a more frugal way of life. Start now by making a plan of action and set out on a path to more savings.
Living more frugally and getting your family on board can be hard at first- but you'll soon find it's more than worthwhile.
You might also like: