Christmas crafts don't get much easier than this (3D) paper printable nativity scene!
Do you have a little one who adores crafts?
If so, you know that it's a chore finding craft ideas that don't require 9,000 craft supplies and lots of prep time.
(Ask me how I know!)
My kindergartner would seriously choose a craft for every day of the week. If we only had the time!
When it comes to special holidays, I do try to accommodate my budding artist by adding a few fun creative projects to our homeschool schedule.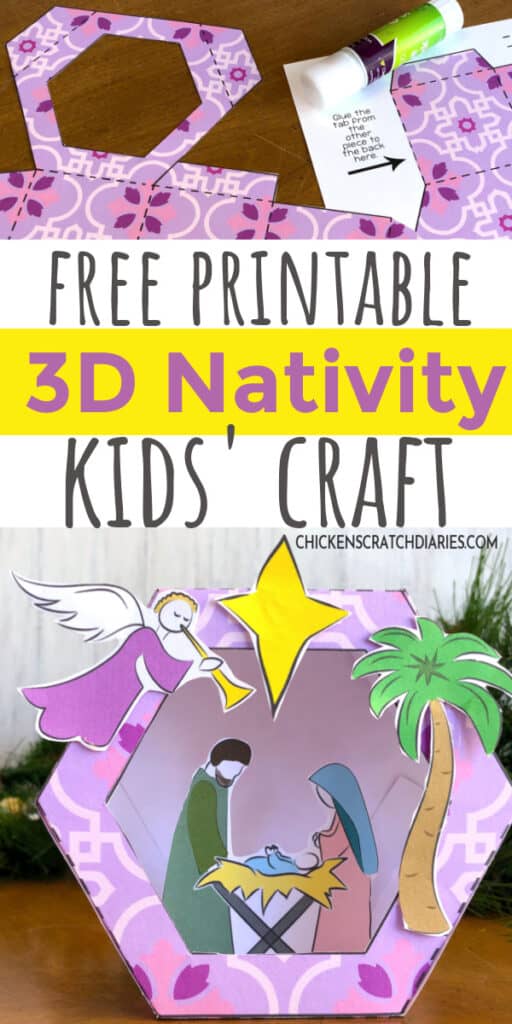 This post likely contains affiliate links. Please see our disclosure for more info.
Printable Christmas Nativity Scene
The paper nativity scene template I'm sharing today is easy to cut and assemble.
All you'll need (besides a printer) is cardstock (preferred), scissors and some glue.
How better to tell the true story of Christmas than with a colorful nativity diorama that kids can make themselves?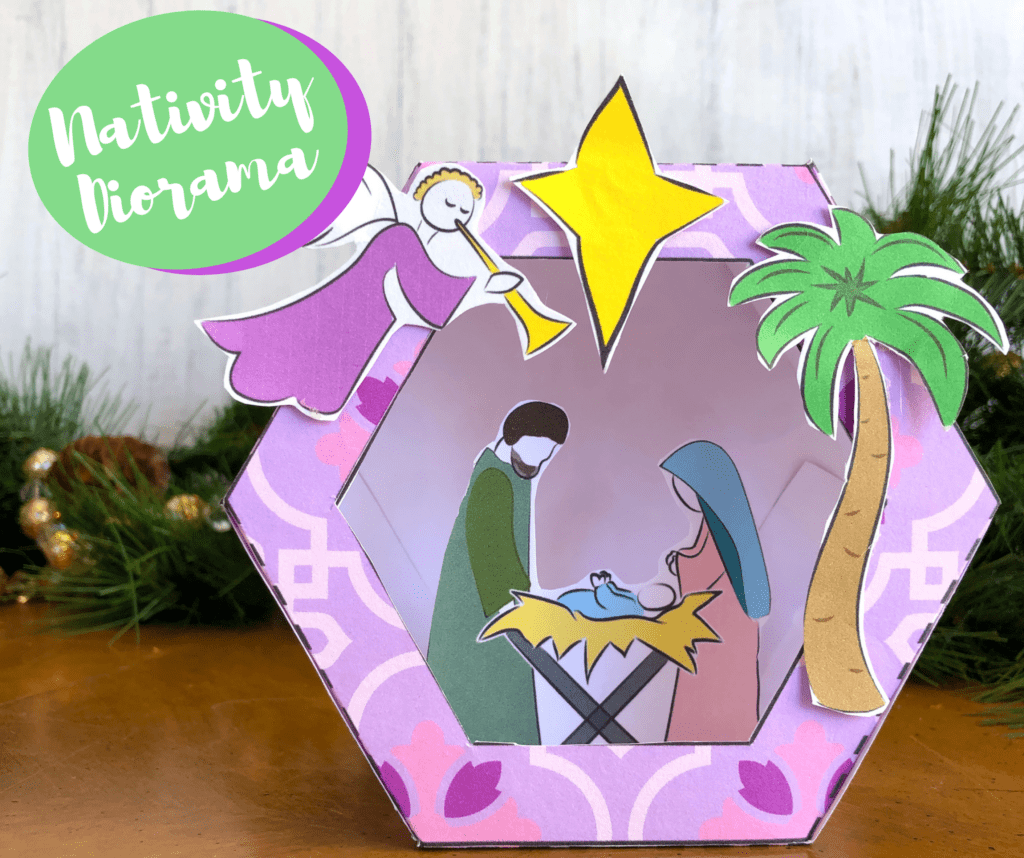 If you would like a great Christmas book recommendation for kids to read along with your activity, check out This is the Christmas Story.
It's one of my absolute favorites!
Download your Free Printable Nativity Craft
Follow the instructions below on how to assemble your printable manger template.
This simple Christmas craft would be perfect for ages preschool and up!
Feel free to use in your homeschool, Sunday School or Wednesday night children's ministry programs.
You might also like:
•Pop Up Kitten Valentine Card Craft for Kids
•Free Thanksgiving Lessons for Sunday School (with crafts)
•What to pack in your Church Busy Bags
•Ideas for Celebrating Advent as a Family
Nativity Craft Printable (3-D Diorama)
Click here to download your Nativity template on cardstock paper along with printable instructions. Or, follow the steps below!
Materials
White cardstock paper
Scissors
Glue
Instructions
Cut out the templates on the 2 separate pages along the solid black outlines.
Carefully cut out the hexagonal-shaped window on the first template.
Apply glue to the last tab on the right at the end of the first box.
Fold the dotted lines inward. Note: Before folding, you may want to score the dotted lines with the non-serrated edge of a butter knife. Use a ruler to keep your scored lines straight.
Glue the tabs to the inside of the shape, working your way around until the entire hexagonal box is formed.
Cut out baby Jesus, Mary and Joseph. It's fine to leave some white space around these images.
Fold and crease the dotted line of the family to make a stand. Apply glue to the back side of the tab.
Center the family inside of the box. Press the tab down firmly.
Next, cut out the angel, palm tree and star.
Arrange these around the outside of the box and glue in place to complete the manger scene diorama.
Recommended Products
As an Amazon Associate and member of other affiliate programs, I earn from qualifying purchases.