Check out this cute pop up valentine card craft your kids can make with minimal help. All you need is a color printer and some glue!
There is something special about a homemade valentine card. Even my kids will agree.
Some years, we go more traditional, with construction-paper hearts. Or, a hand-drawn valentine is always sweet.
But we also love crafts like this free printable valentine card that is even easy enough for my first-grader to put together.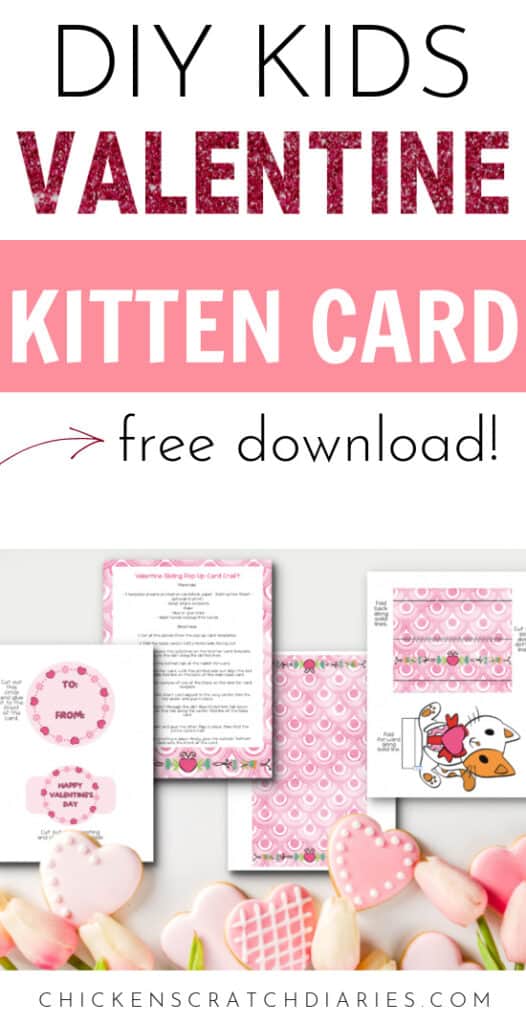 Granted, she is homeschooled and we're not making 28 of these. 😉 Thank goodness!
It is nice, though, to give out something special to friends and grandparents. I love how my daughter could craft all day and be content doing it!
So whether you want to just make a fun valentines day craft together, or make several to give away, I think you'll like this easy, colorful project.
Kids Pop Up Valentine Card Craft
This year, we decided on a cute cat valentine card because my youngest just adores cats.
Below, we are sharing our free printable cat valentine craft for you to use with your family, too.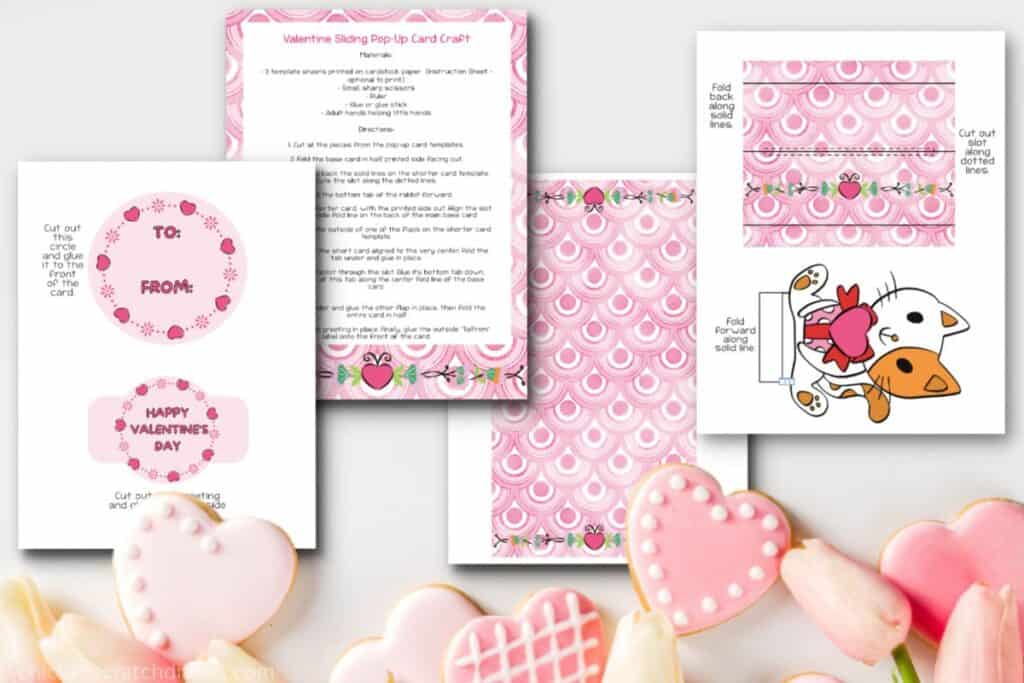 Download your Pop Up Kitten Valentine Card (+ How-to Video)
This DIY Pop up Valentine Card is not difficult to make.
Little ones will need some direction from you, but should be able to do the cutting, gluing and folding with your help!
Who doesn't love a craft that only requires cardstock, scissors and glue, though? (And no glitter, lol!)
Watch the video below to see how to assemble your card.
Then, you will find the link to download the template in the How-To card below the video.
Pop Up Valentine Card Craft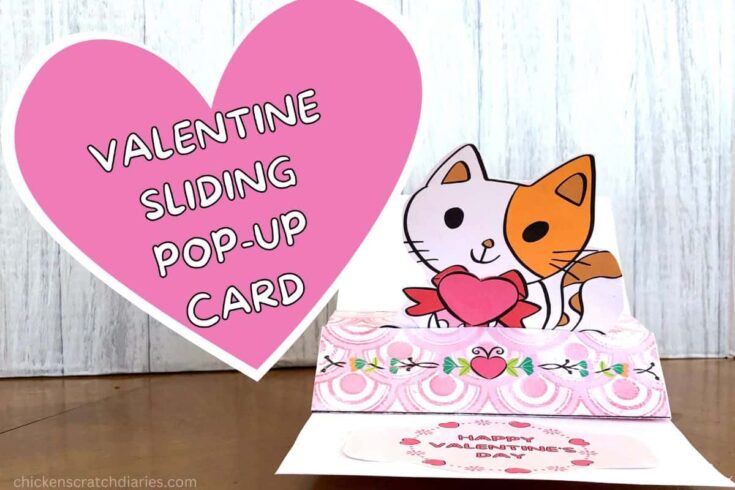 Make a homemade card with your littles this year with our free printable cat Valentine craft!
*We recommend using cardstock instead of regular printer paper.
Instructions are included in the printable, but also listed below with pictures in case you need a visual!
Instructions
1. Cut out all the pieces from the pop up valentine card templates attached.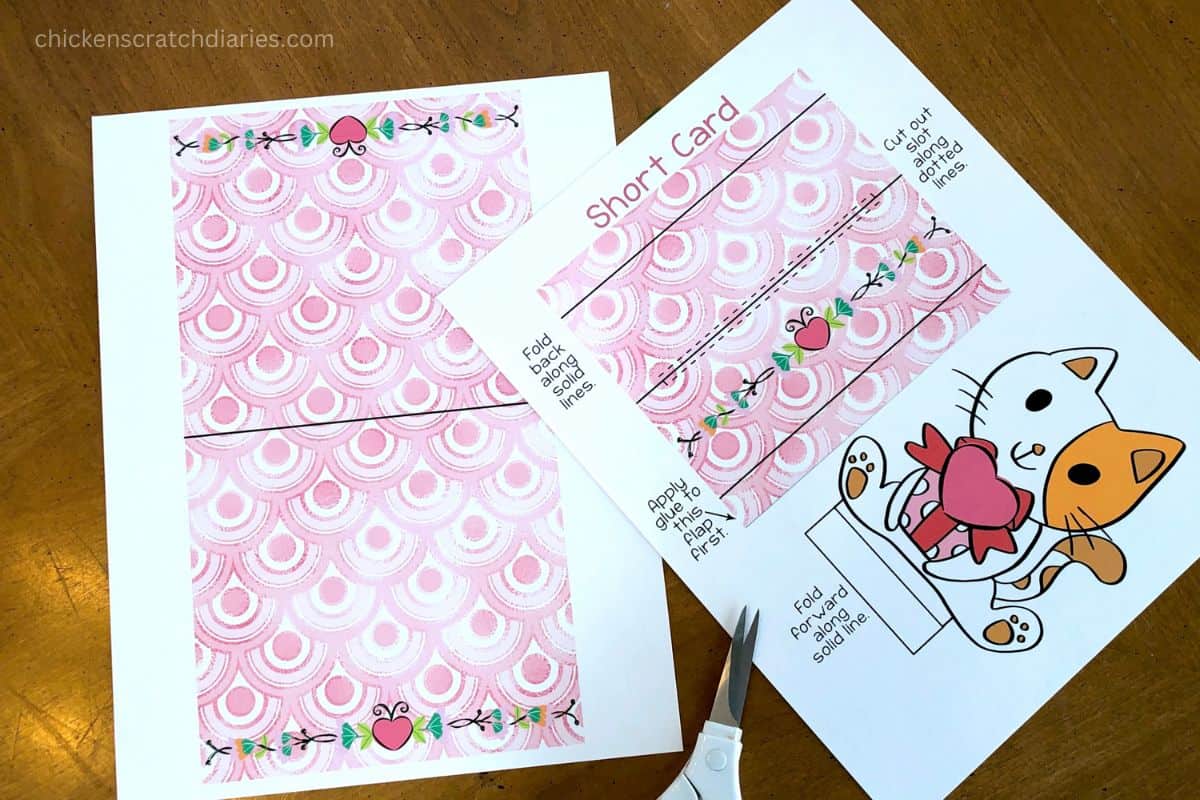 2. Fold the base card in half, with the printed side facing out.
3. Score and fold back the solid lines on the shorter card template. Cut out the slot along the dotted lines.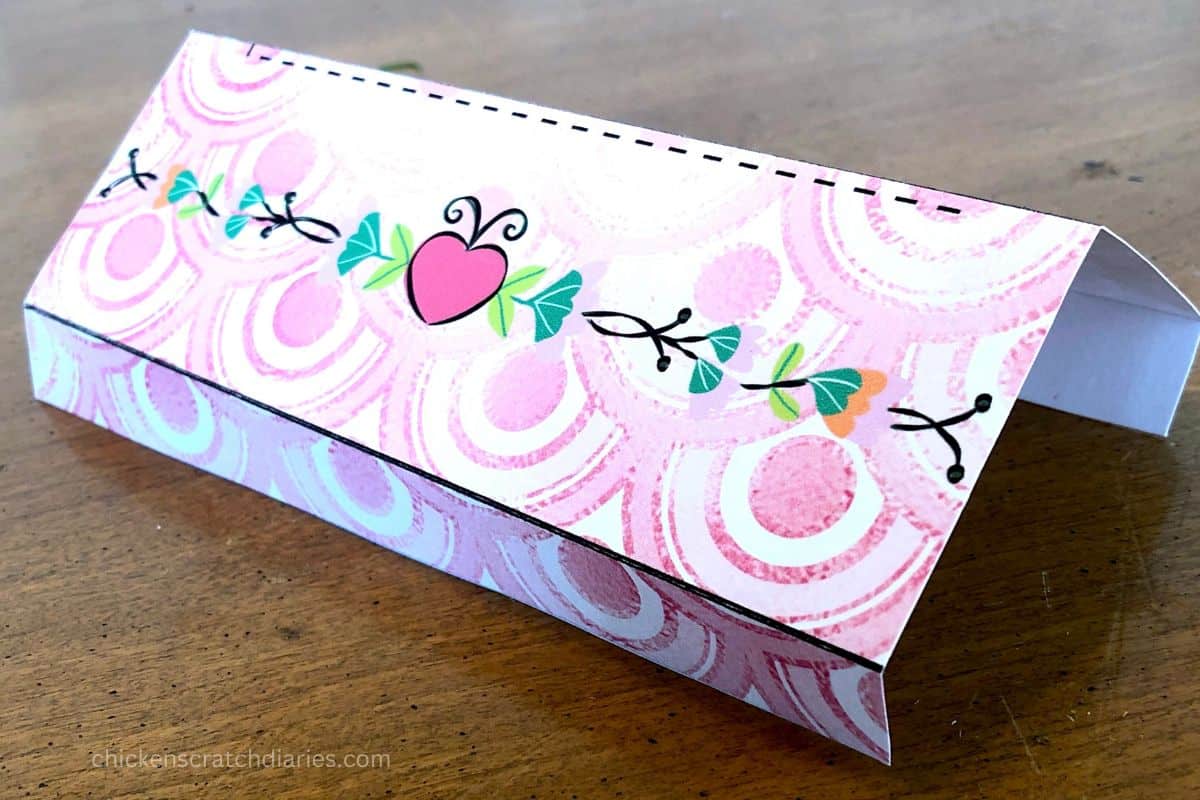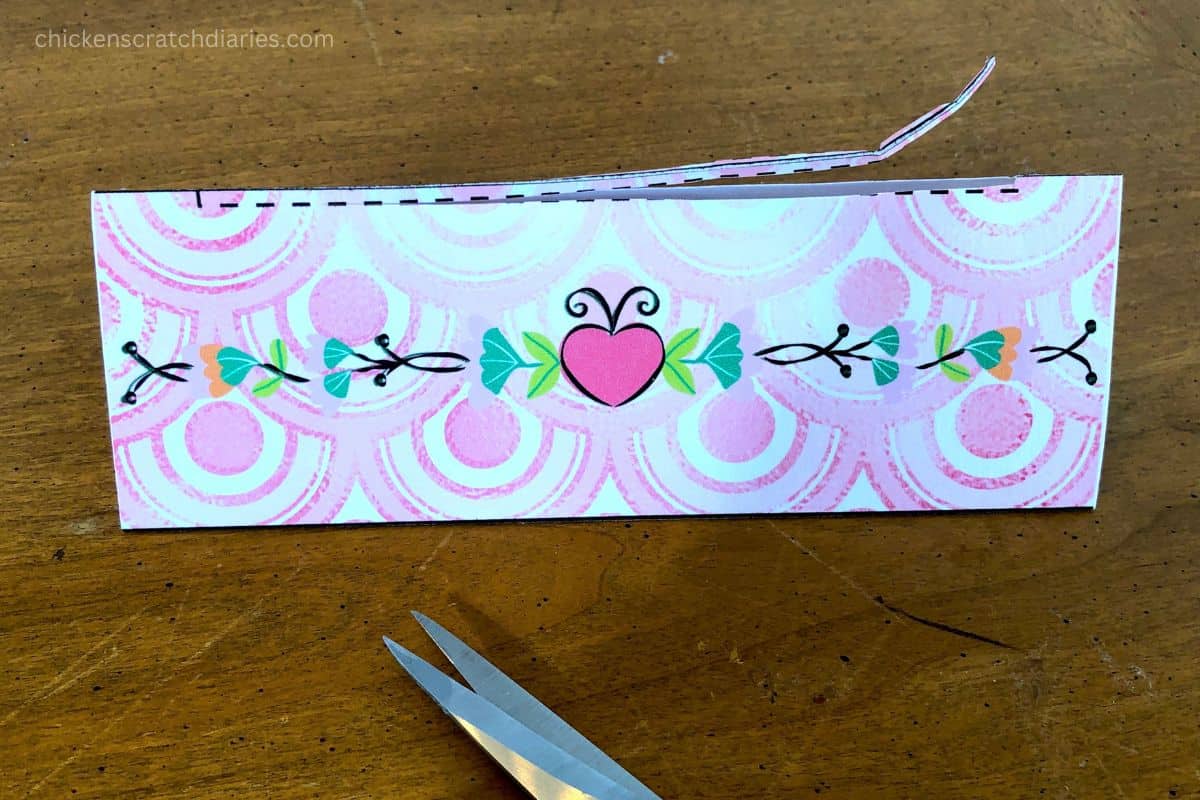 4. Fold the bottom half of the cat forward.
5. Open up the short card with the printed side up. Align the slot along the middle fold line on the back half of the main base card.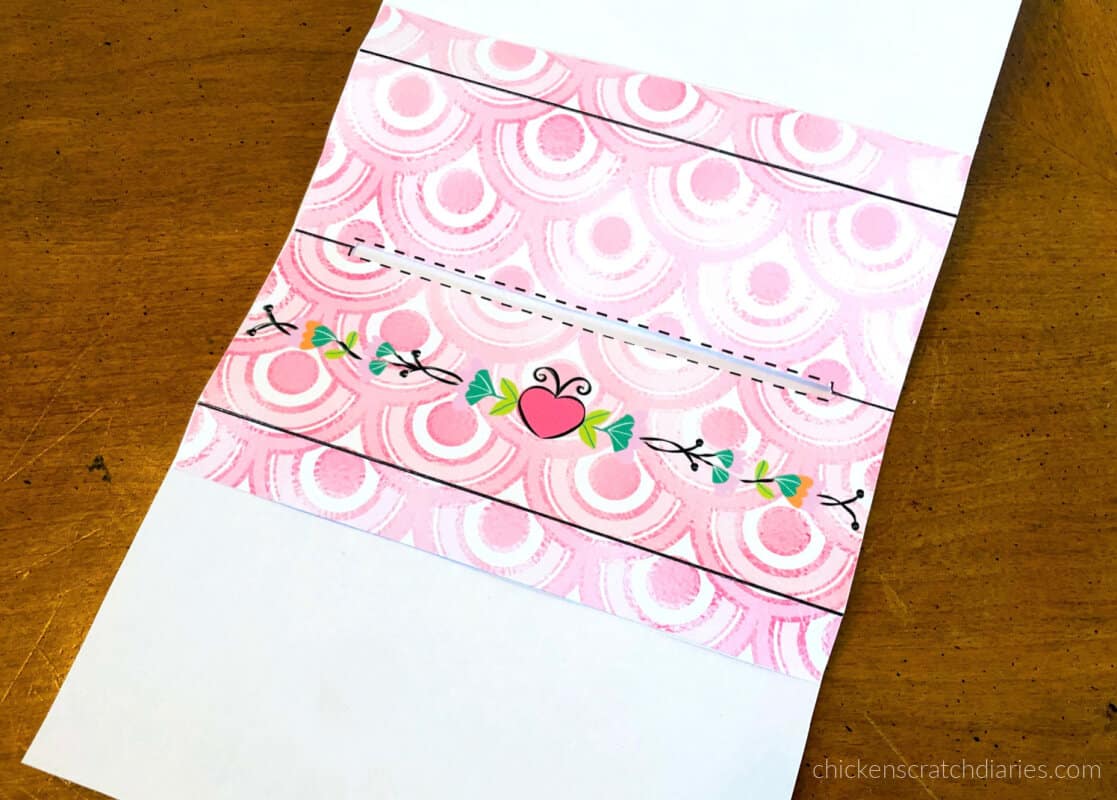 6. Apply glue to the outside of the front flap on the short card template.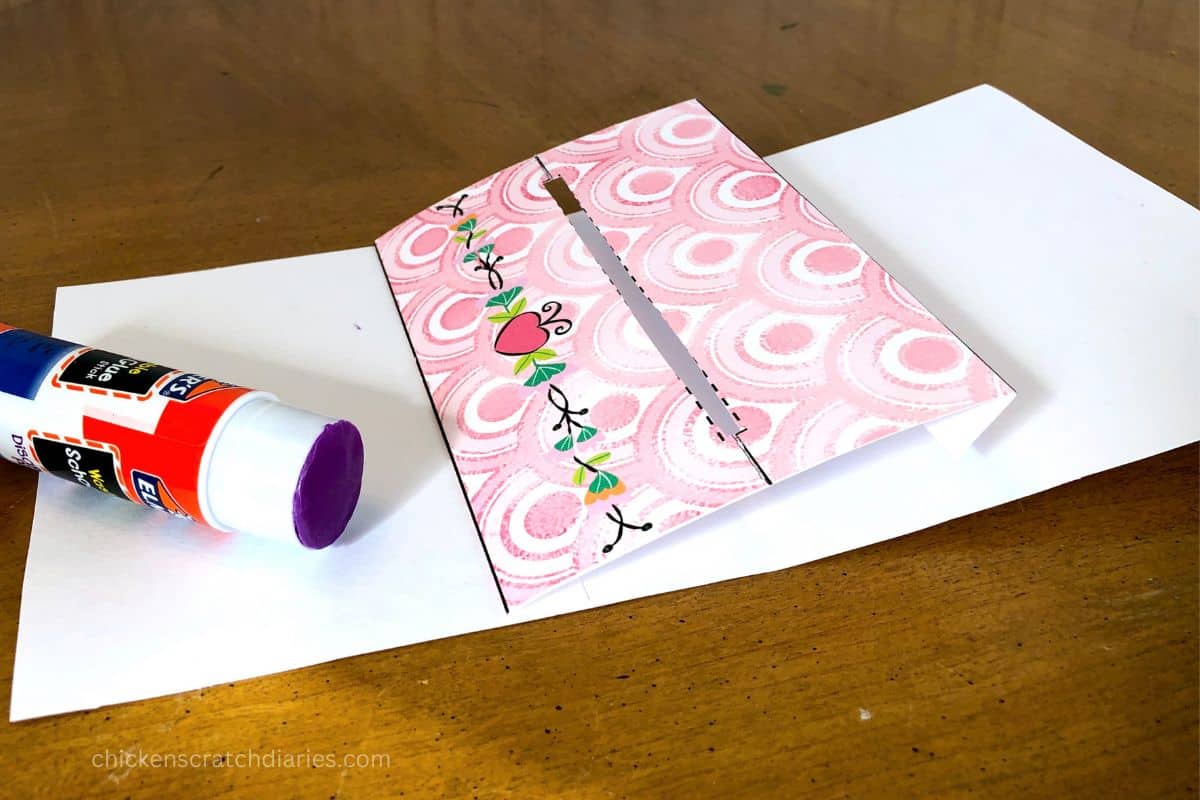 7. While keeping the short tab aligned to the very center, fold the tab under and glue it in place.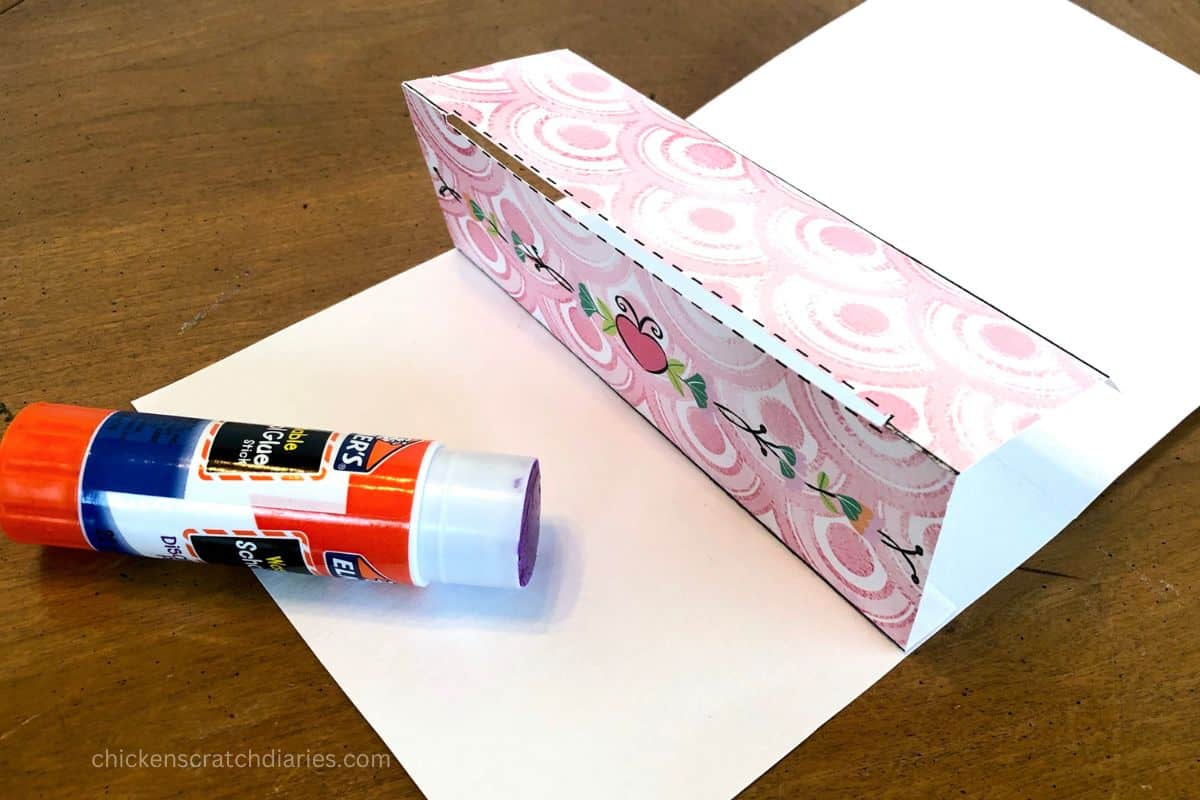 8. Thread the cat through the slot. Glue its bottom tab down, lining the back of this tab along the center fold line of the base card.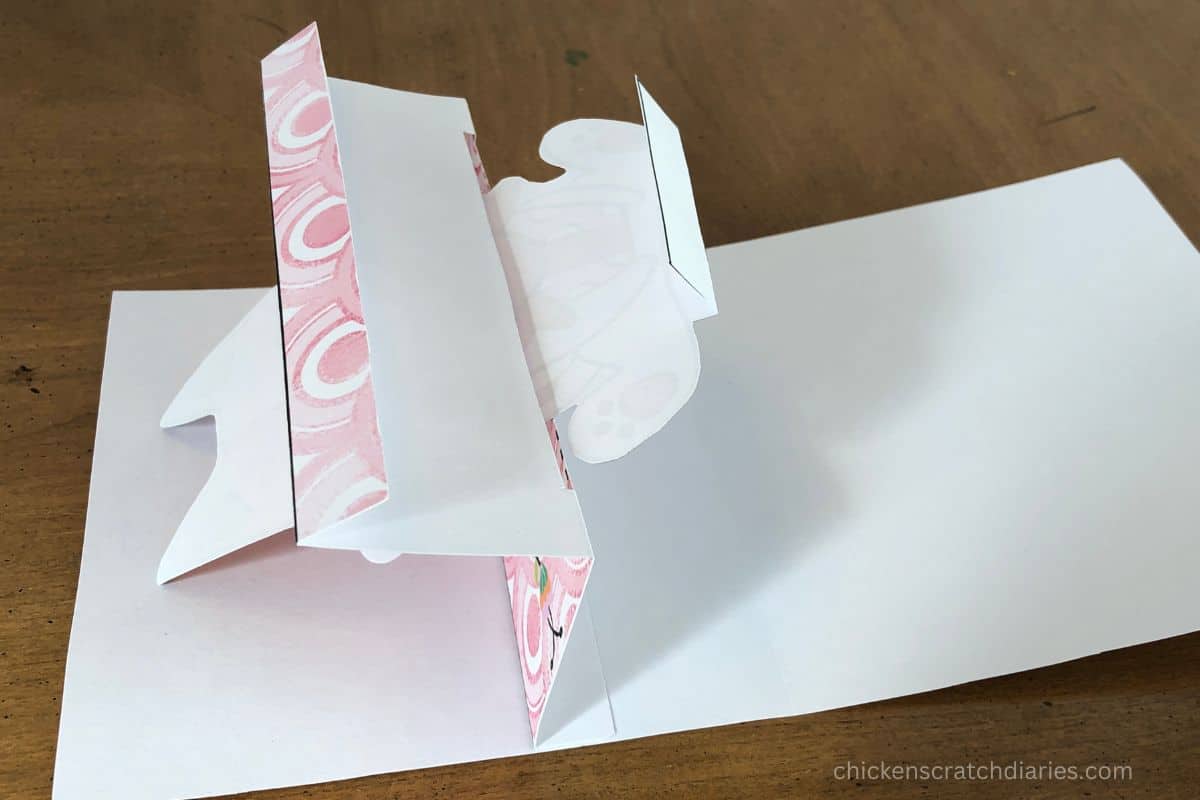 9. Next, fold under and glue the other flap in place, then fold the entire card in half.
10. Glue the inside greeting in place.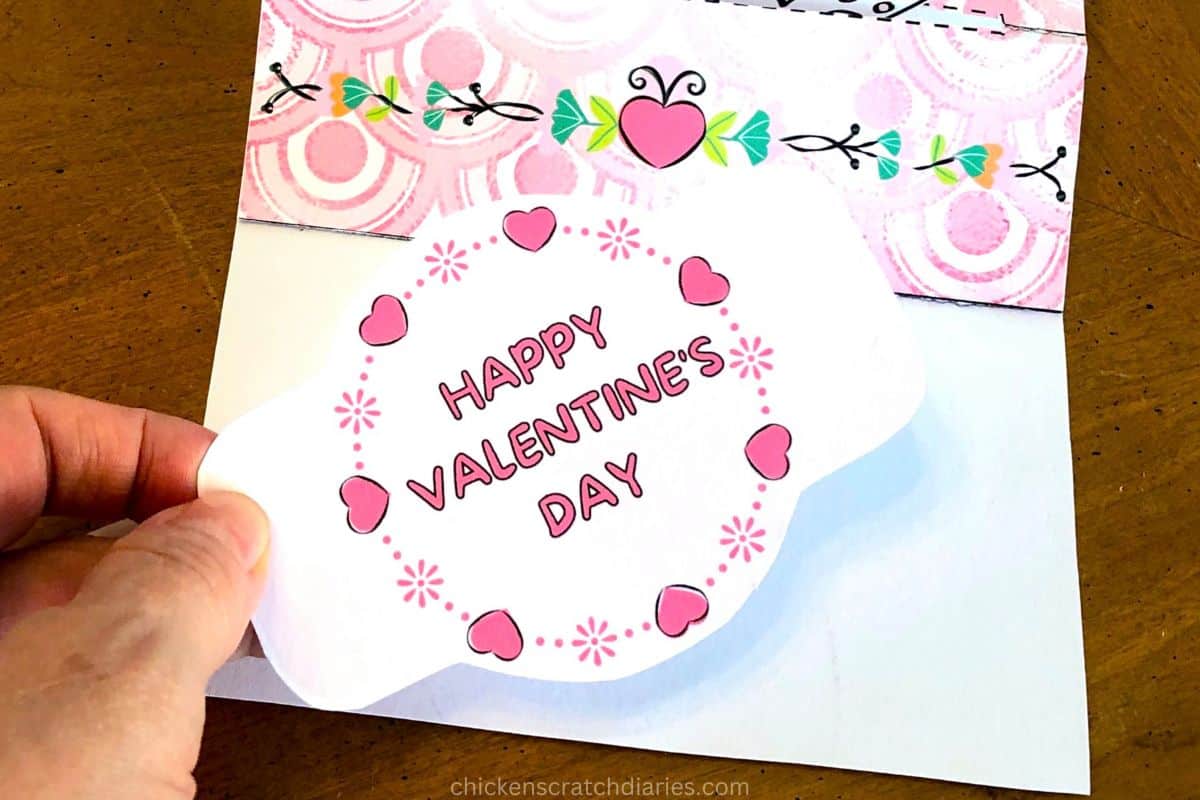 Finally, glue the outside "To/From" label onto the front of the card.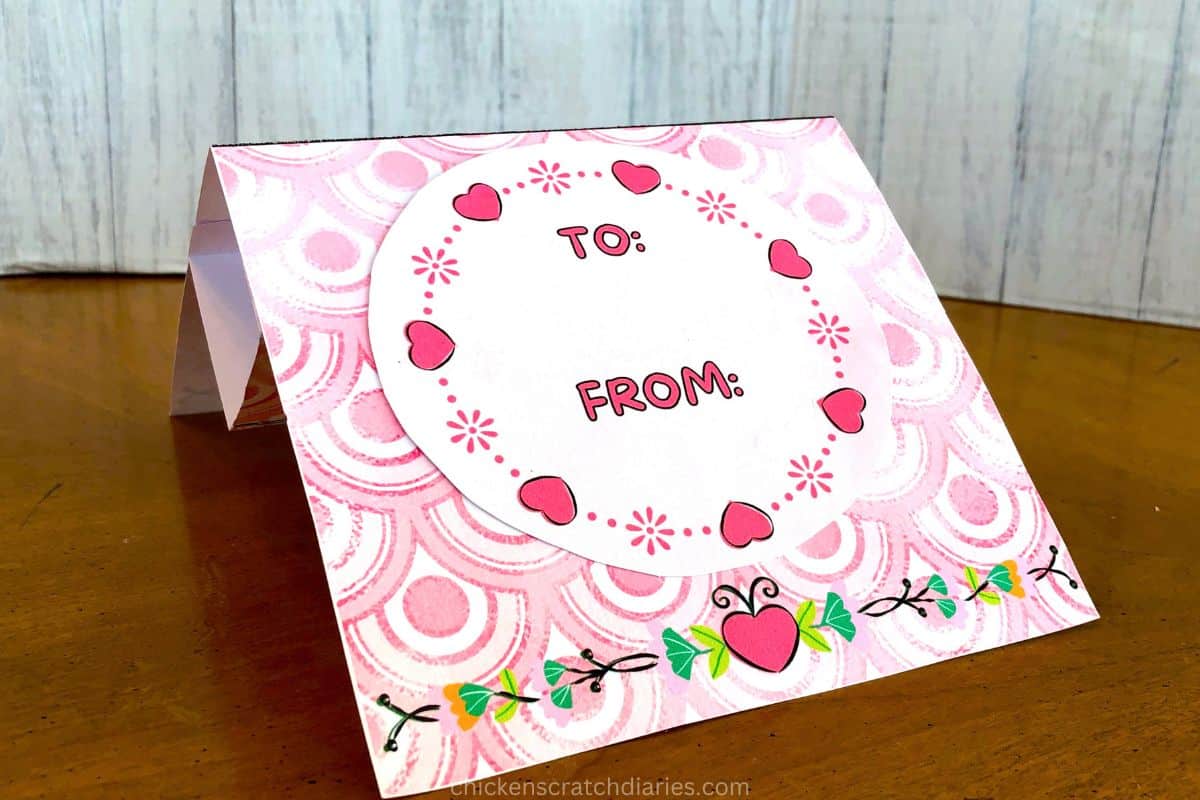 Notes
*Note: You can leave as much white around the cut-outs as you want, or cut them out more precisely. With little kids, we want this to be do-able and not stressful!
Enjoy!
Recommended Products
As an Amazon Associate and member of other affiliate programs, I earn from qualifying purchases.
You might also like:
•Printable Valentine Party Favor Boxes
•Peanut Butter Heart Cookies (Four Ingredients)
•Printable Nativity Craft for Kids