How to keep kids entertained when they're cooped up in the house? We're relying on these indoor activities for kids to save the day.
When I'm not forced to think about it, I can come up with lots of creative activity ideas for my kids.
When they're standing in the kitchen whining about being sooo bored, however, I tend to draw a blank!
And it's especially important for me to have an arsenal of "things to do when bored" for the kids, since I often work at home.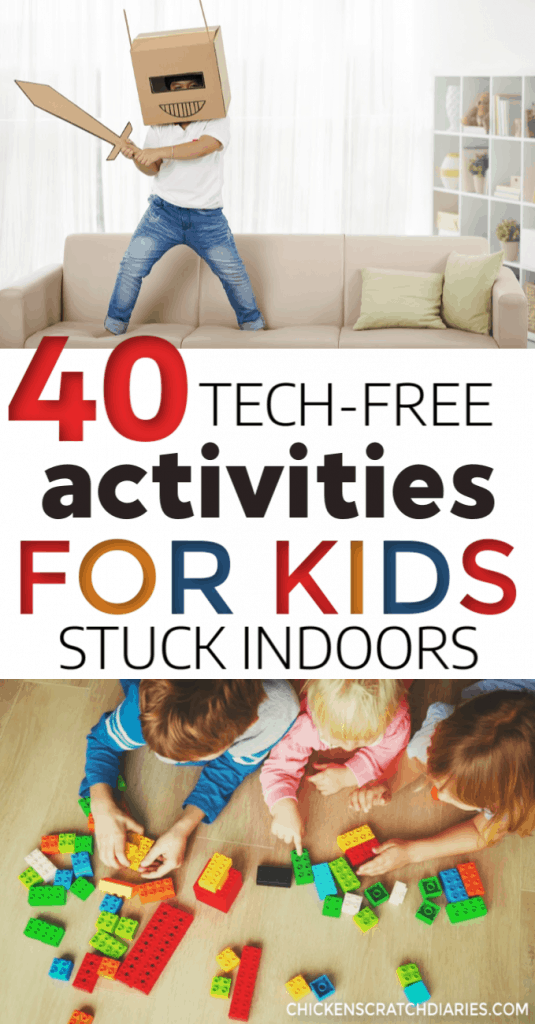 I'm sure that you have those times in the day that you just gotta get stuff done too.
This post likely contains affiliate links. Please see our disclosure for more info.
Indoor games, crafts and more
My solution (especially for long winter days) is to print out this list of indoor games, crafts and other fun activities for kids to keep them busy.
While everyone is entertained the old-fashioned way, I mark some items off my to-do list and enjoy the (semi) quiet.
It's a win-win.
You can receive a printable checklist version of this list at the end of this post.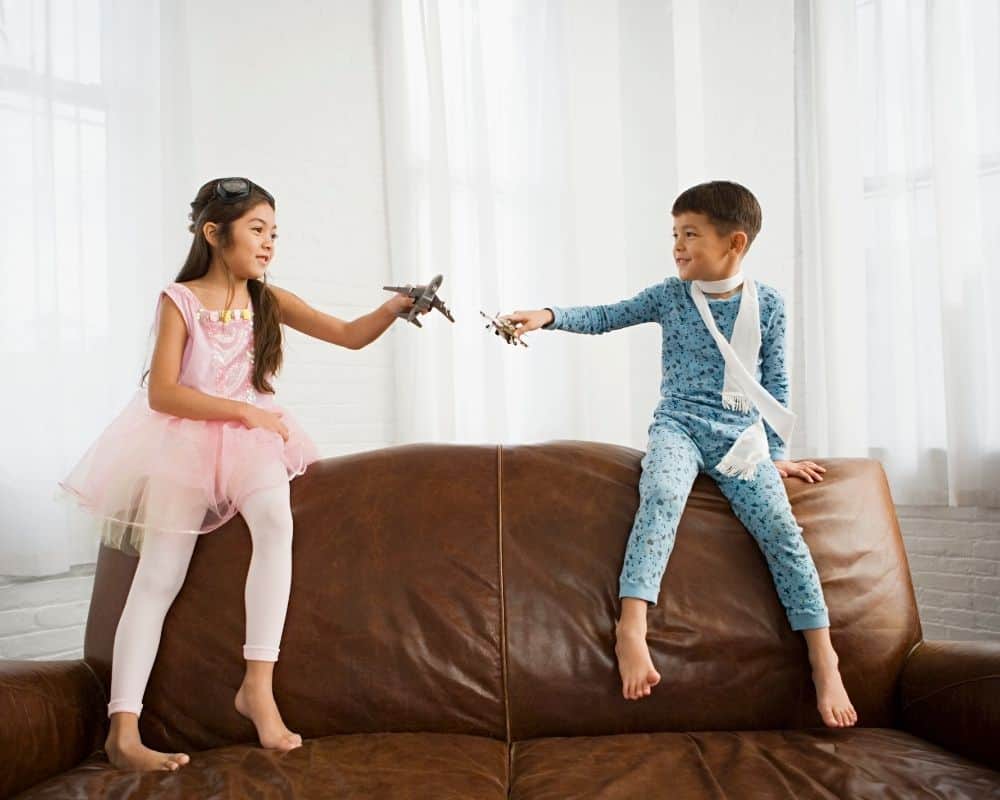 Creative Indoor Activities for Kids at Home: to Keep Kids Busy!
Below are 40 fun indoor activities for kids:
The best ideas for keeping them active, unplugged from technology (always a plus!) and stretching those creative muscles.
A few will require planning ahead of time, but most of these activities involve items you probably already have at home.
There are a variety of ideas that are fun for all ages, listed below.
Or, make ice cream in a bag if you don't have snow 🙂
2| Make a fort with chairs and sheets.
Light it up with Christmas lights or fairy lights!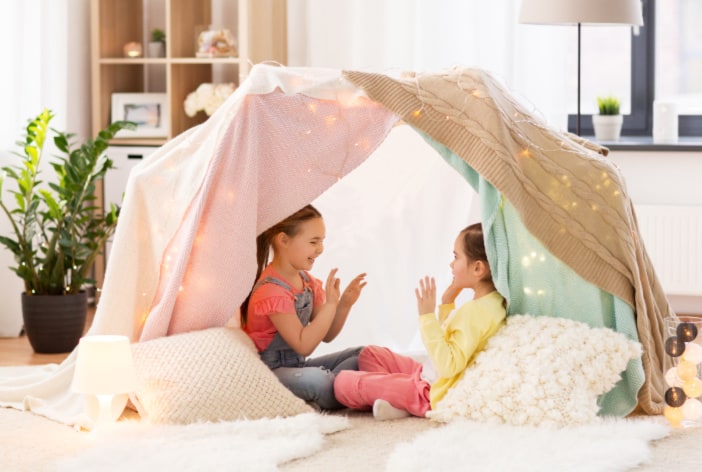 Create your favorite animals, a playdough family or even a playdough village.
4| Write a play
Work together with siblings, assign parts and have an after-dinner performance.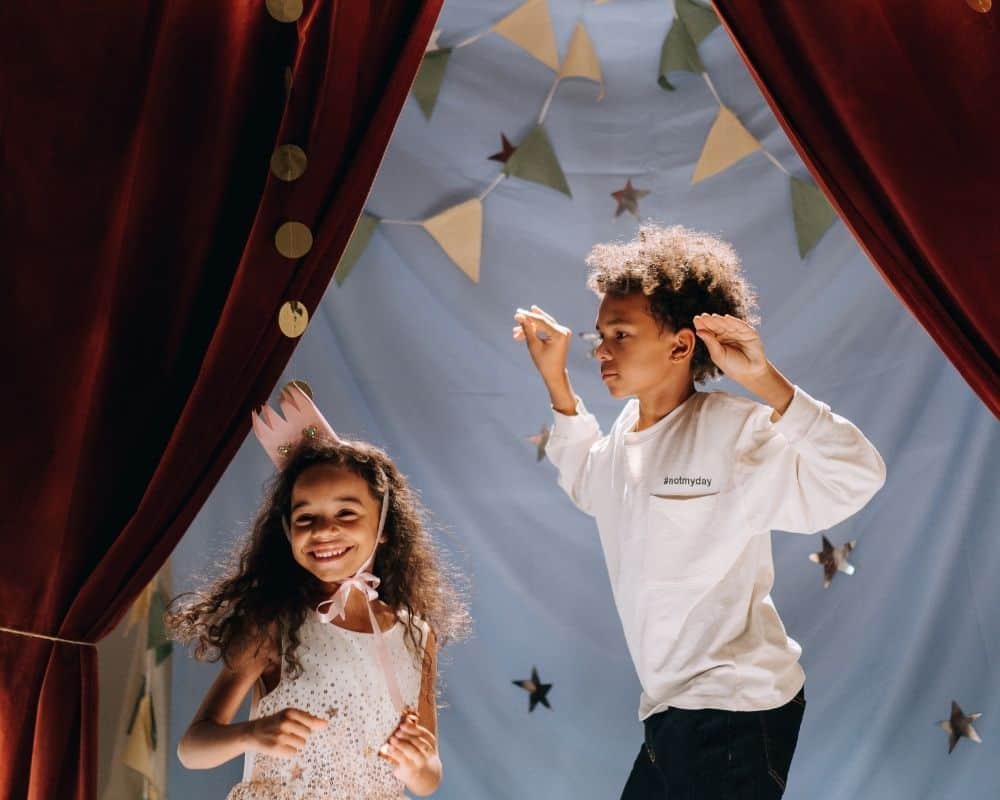 5| Make sock puppets
Dad's old tube socks make great puppets!
All you need is some markers, googly eyes and some yarn to decorate.
6| Bake cookies or a cake
You could also sign them up for online cooking classes!
Check out this one that we love: Kids Cook Real Food.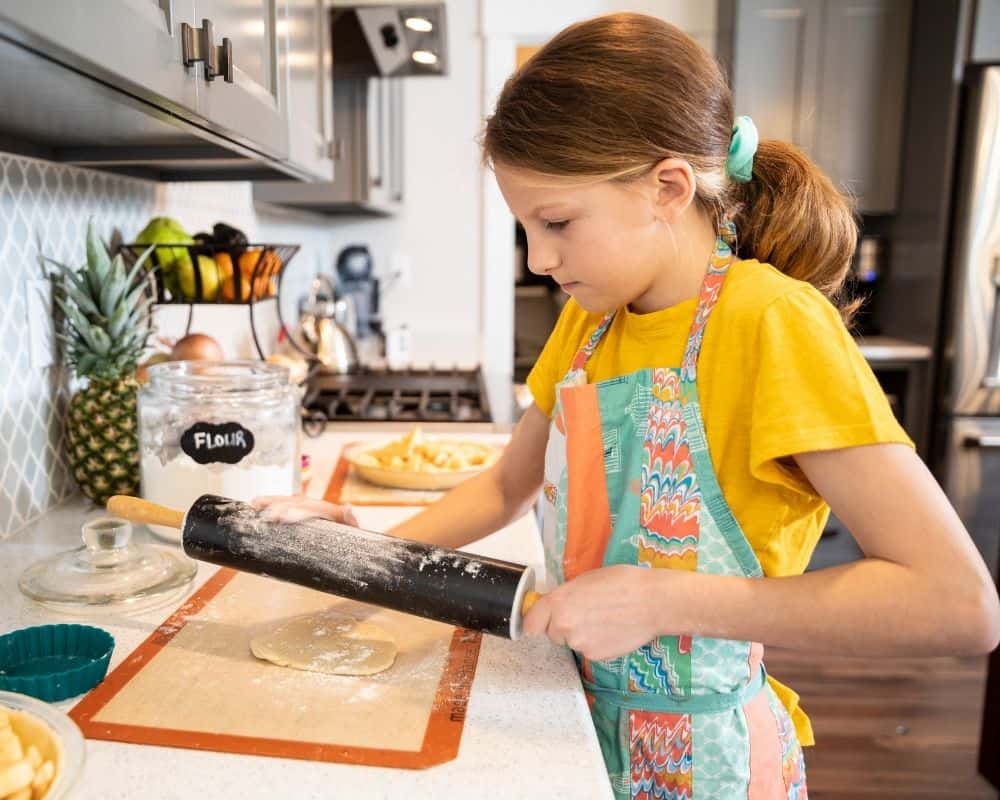 7| Write a story
Retell a famous fairytale in your own words, or write about yourself in the future.
8| Stacking Cups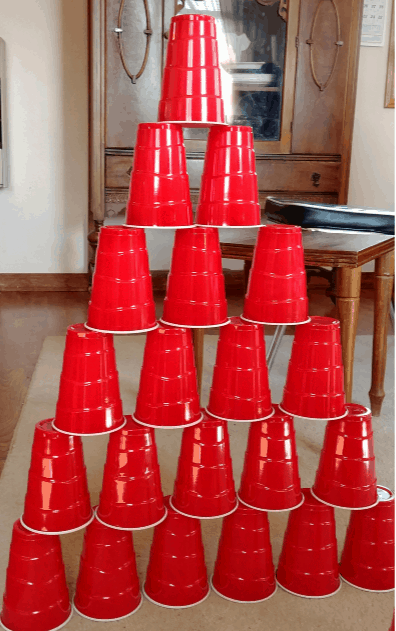 See how high you can stack the cups, or make a castle or "igloo" with them.
9| Make Penny Spinners
Hunt for pennies around the house (or in the car!) and make these penny spinners.
10| Movie Night
Make homemade hot chocolate (my kids' favorite recipe), pop some popcorn and watch a movie together.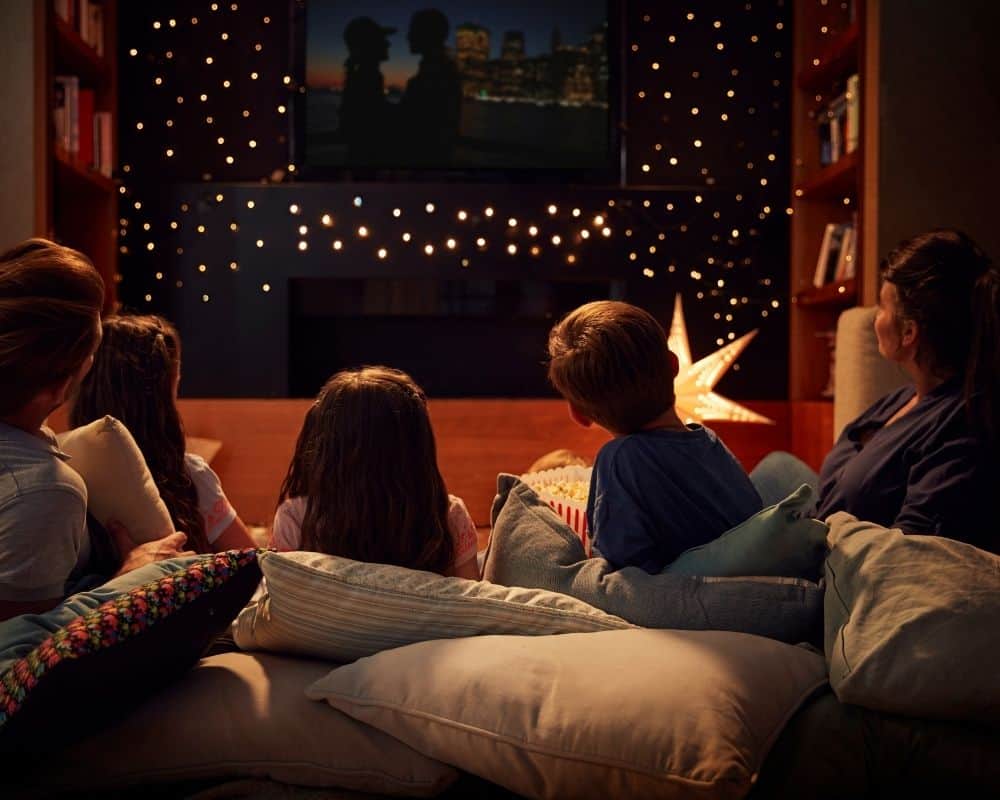 Some of our favorite family movies pictured below:
11| Paint a picture
Use craft paint, paint pens, watercolors or whatever paint you have on hand.
For younger kids, place a piece of paper inside a gallon size ziplock bag, add some finger paints and let them "paint" through the plastic for less mess!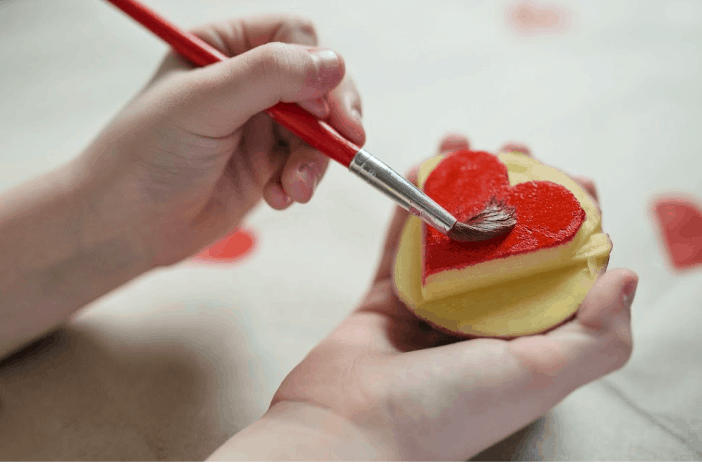 Look for a variety of things to stamp: copy paper, newspaper, an old t-shirt, etc.
13| Make instruments
Use rubberbands, wax paper and toilet paper rolls or other household objects.
Think: baking pans, tin cans, wooden spoons etc.
Use a plastic shoebox with hidden objects in oats or rice for younger kids to find.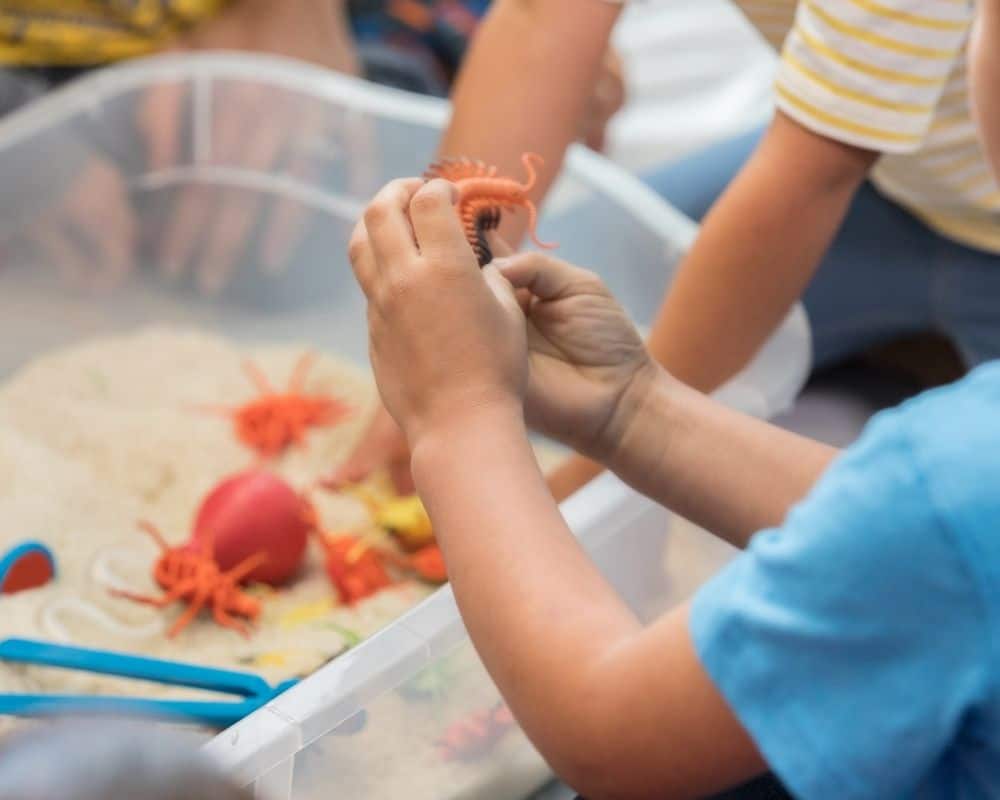 Let kids help plan the dinner menus with their results.
If you're a homeschooler, this is also a great science and/or craft experiment.
Your teens could even learn to make and sell these as a side hustle!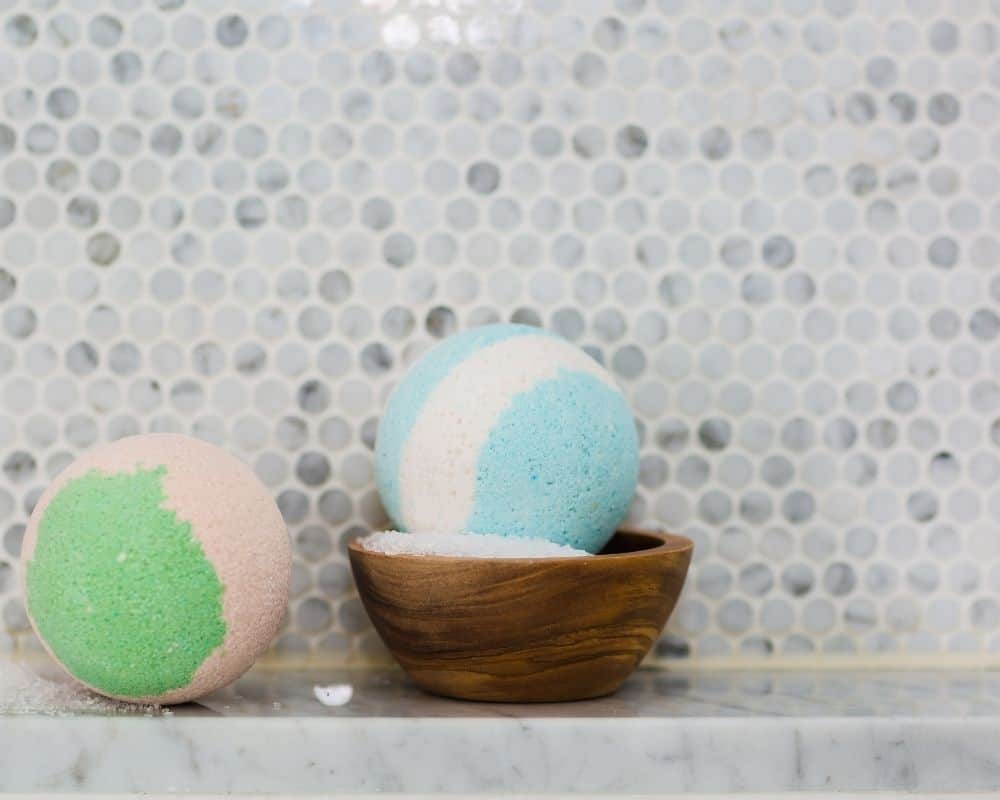 Use toilet paper rolls, paper cups and duct tape to construct it.
18| Cut out paper snowflakes to decorate the house.
Check out these free printable templates.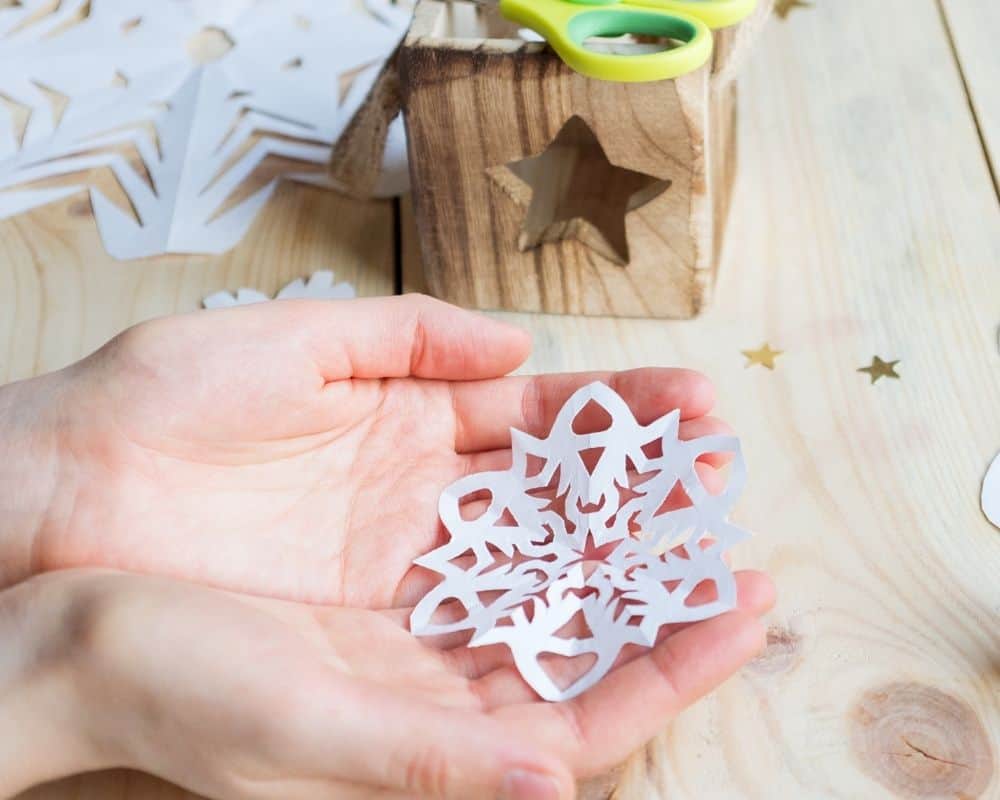 Now you can play at the beach indoors!
Younger kids can play on top of a sheet on the kitchen floor for less mess.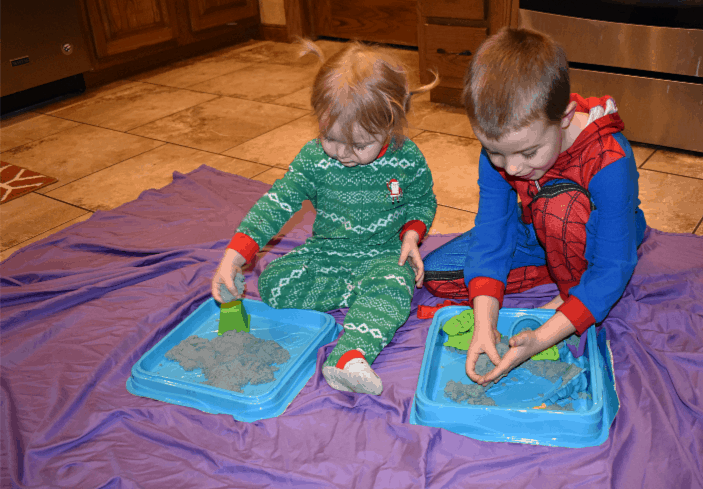 20| Act out a scene from your favorite movie.
Some moms will appreciate mess-free ideas like this one.
Instead of writing their own play, younger kids especially may enjoy reenacting a movie they love.
21| Make popcorn garland
Pop some microwave popcorn (we like making our own in one of these) and string onto thread with a plastic needle.
I love an indoor activity for kids or craft that all four of my kids can work together to create, and this is one we love to do.
Younger kids can look for objects to put in the snowglobe and will love playing with them over and over again.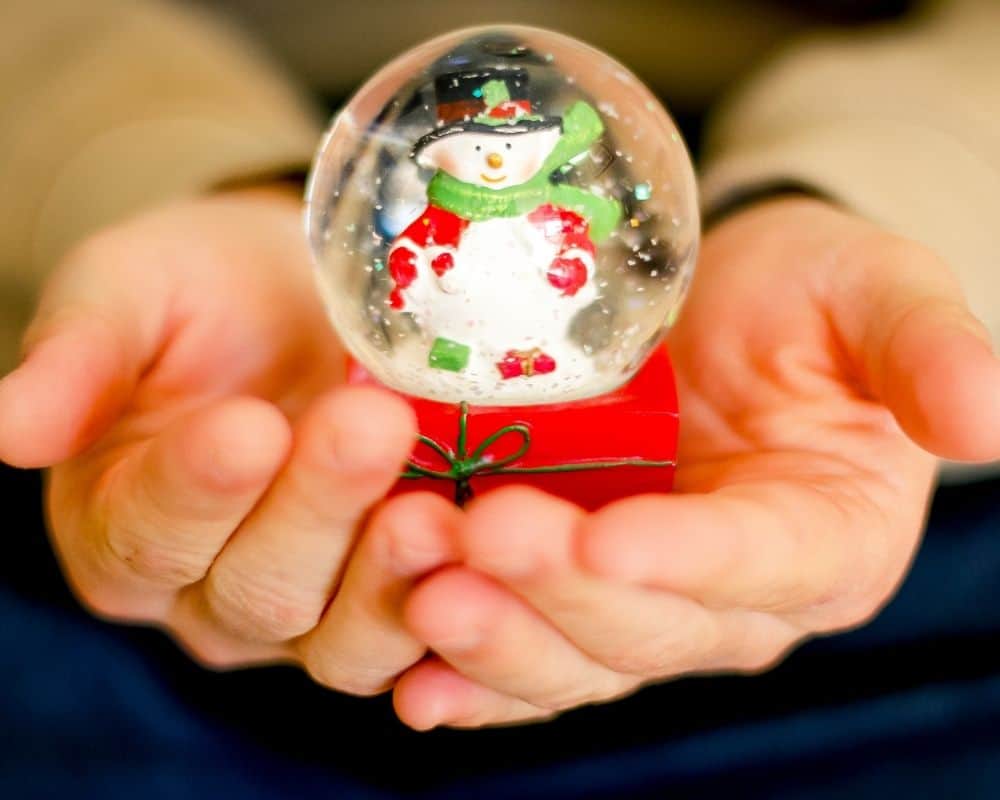 23| Play charades
You (or an older child) can make a list of ideas; tear the list into strips and let each team take turns drawing ideas out of a hat.
24| Make macaroni necklaces
Color macaroni noodles with markers and string onto yarn. Add beads, Cheerios, or buttons in between.
25| Make "my favorites" collages
Cut out pictures from magazines of your favorite animals, items with all your favorite colors, or favorite foods, etc.
Then paste on a poster board or a large piece of cardboard. (Save those Amazon boxes or turn cereal boxes inside-out.)
You could also repurpose and paint an old frame to turn it into room decor.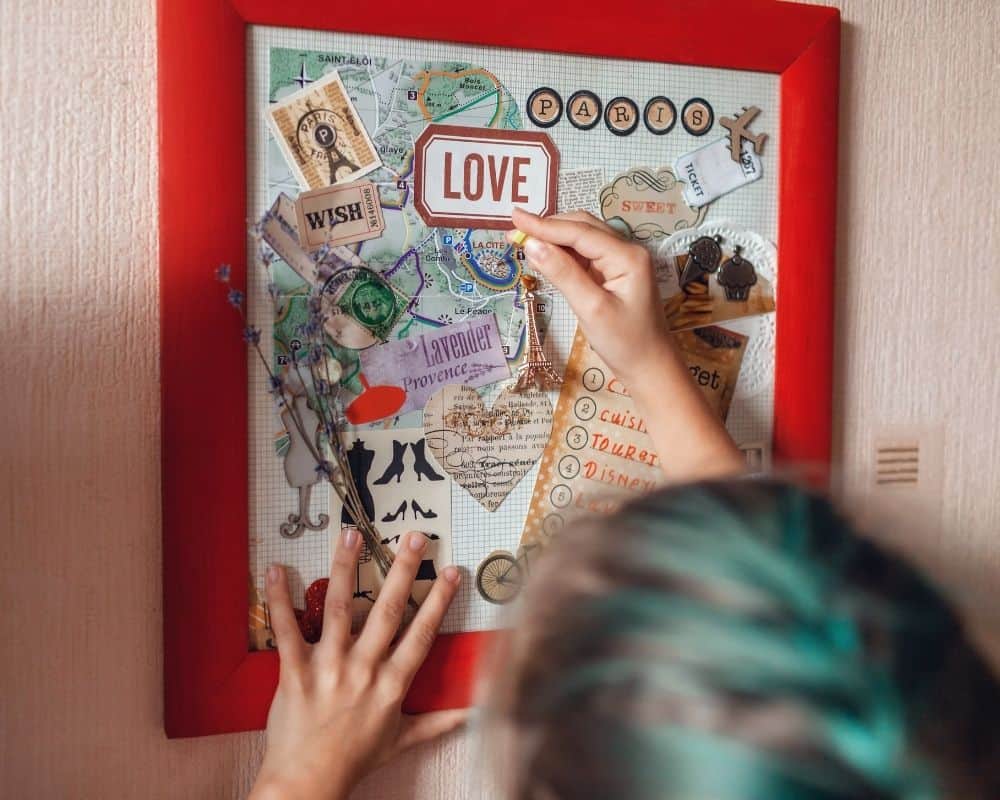 Lately, our favorites are Carcassone and Sequence – great games for all ages (or at least easy to team up together on!)
27| Lego hunt & build
Find all the Legos and/or blocks in the house and create the tallest structure possible.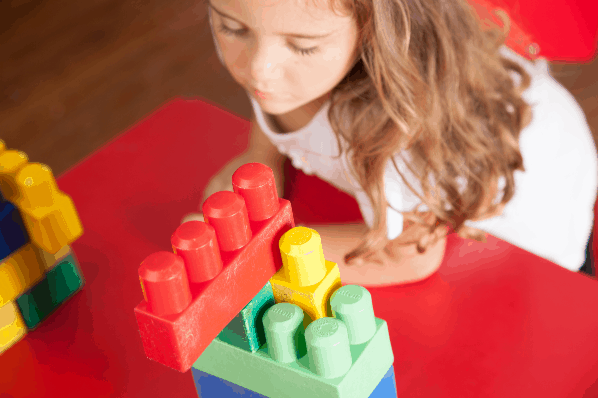 28| Play card games together
Check out these 15 easy card game ideas for kids.
29| Write a letter
Think of an out-of-state relative or friend and practice your letter-writing skills.
30| Start a journal.
You can use some notebooks from the dollar store or use Our Family Journal below.
With this printable template, you can build a journal together you can look back on each year.
31| Make a zoo
Gather all the stuffed animals in the house.
Use laundry baskets, cardboard, string, etc for cages and fences.
32| Make an indoor obstacle course.
Use chairs, pillows, stack up blocks…whatever you have.
Give some instructions, set a timer and see who can complete the course the fastest.
33| Play dress-up in old Halloween costumes.
This one hardly needs explanation! My younger kids love any chance to dress up.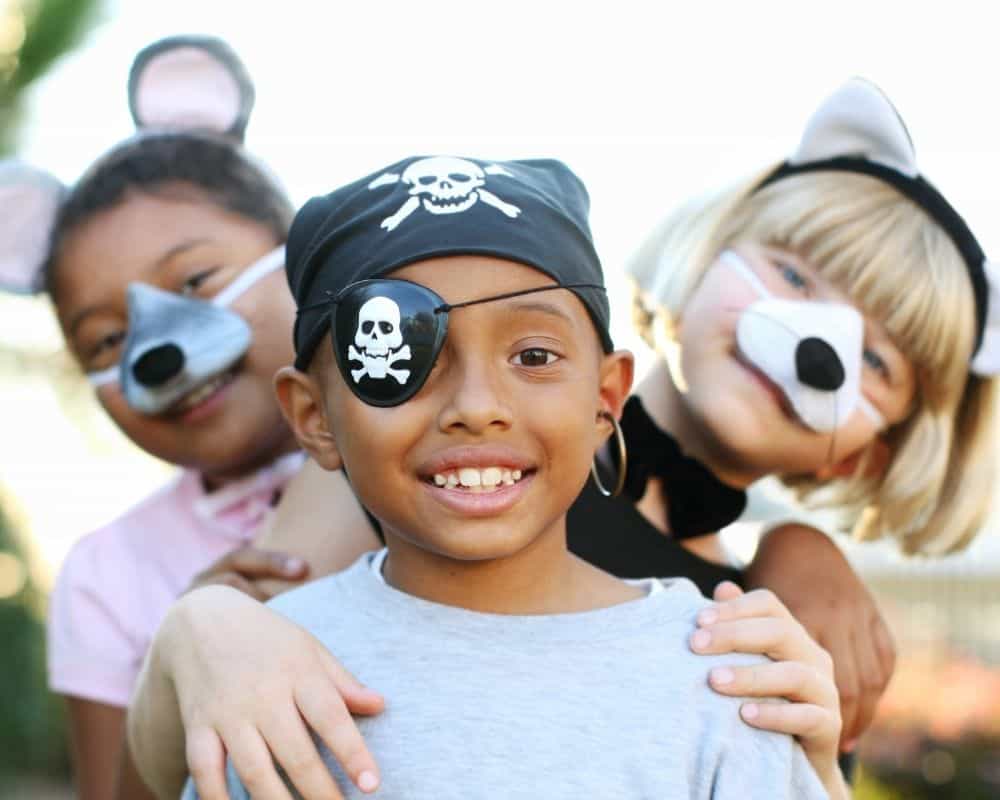 If you live in a neighborhood, you could even host a dress-up party.
34| Indoor bowling
Make plastic bottle bowling pins and bowl down the hallway with a basketball or bouncy ball.
(Or buy a set like this one.)
35| Make newspaper costumes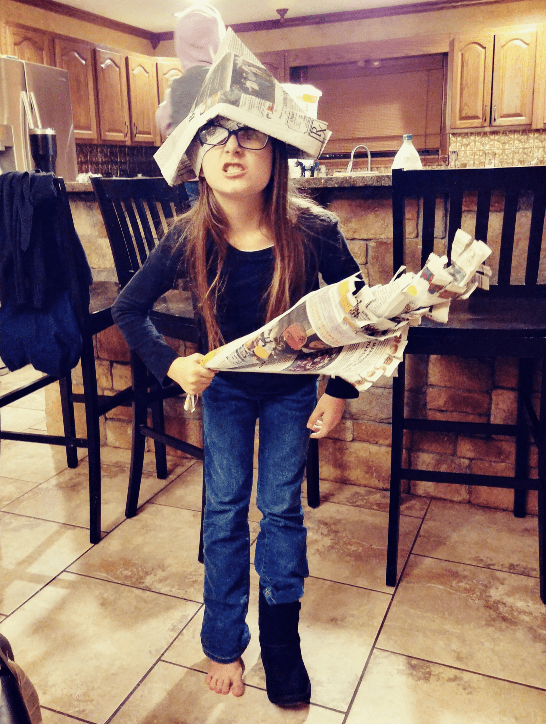 Use newspaper and tape – or cardboard boxes.
Color with markers or crayons, paint, glitter, etc.
(Ideas: dress up as pirates, princesses/knights or animals.)
36| Make a memory book
For older kids: organize schoolwork, pictures and artwork you've saved from previous years into a scrapbook or binder.
Or, take pictures from a recent family trip and let younger kids put them into a photo book.
37| Have a tea party
Wear fancy outfits (my daughter loves her lace "lady gloves") and make real tea and cookies.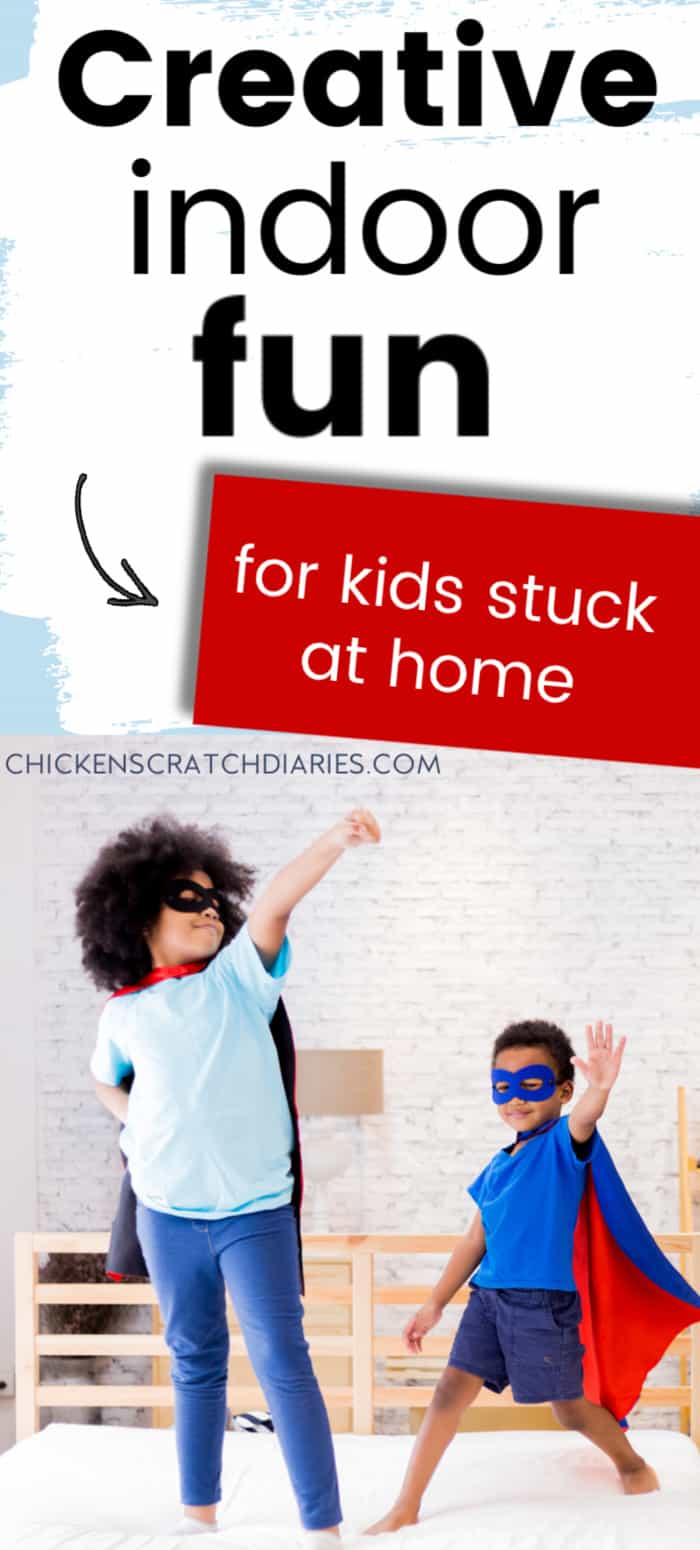 Even better- use natural food coloring. We love this kind.
39| Go fishing indoors
Use a fishing "pole" (or stick or dowel rod), paperclips and gummy worms. (Instructions here.)
When you're thinking of activities for kids inside, look no further than..outside!
Bird seed ornaments are a classic kids' activity that requires no skill but are really fun to make.
Watch from the window to see if you can identify the birds your creations attract.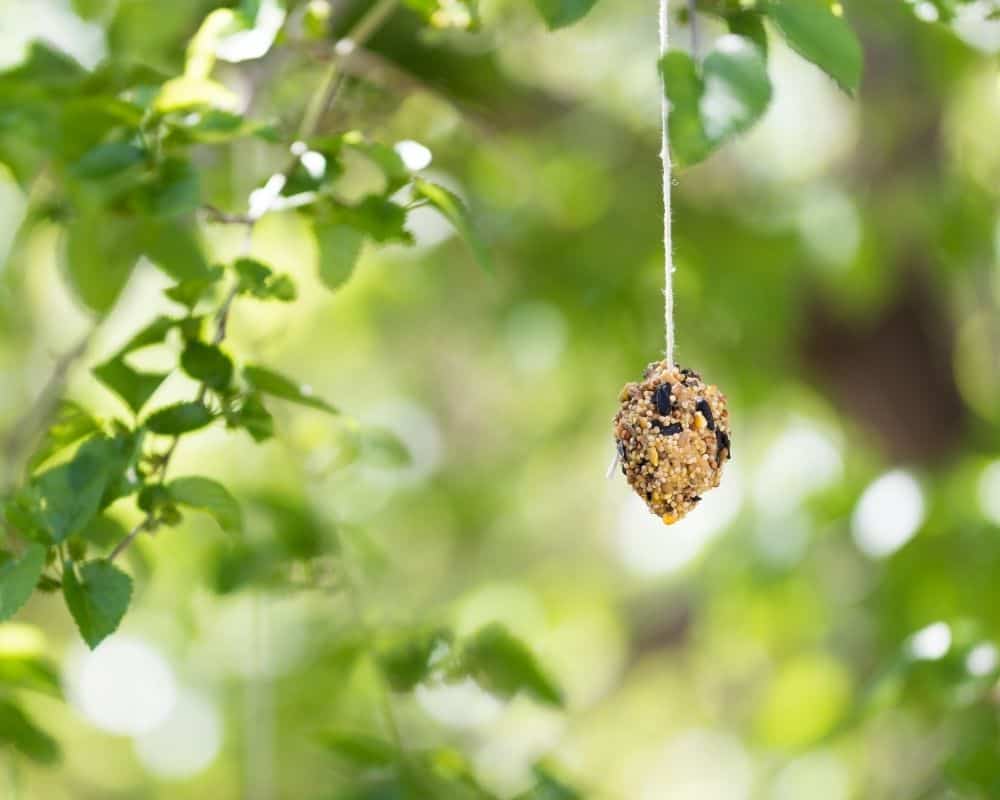 Free printable list of activities for kids indoors
These fun activities for all ages are some of our family's favorites.
We hope these ideas will spark the imagination in your home, and put an end to the "I'm bored" mantra on cold, rainy days!
*For the free printable version of the Indoor Activities for Kids list, simply login below: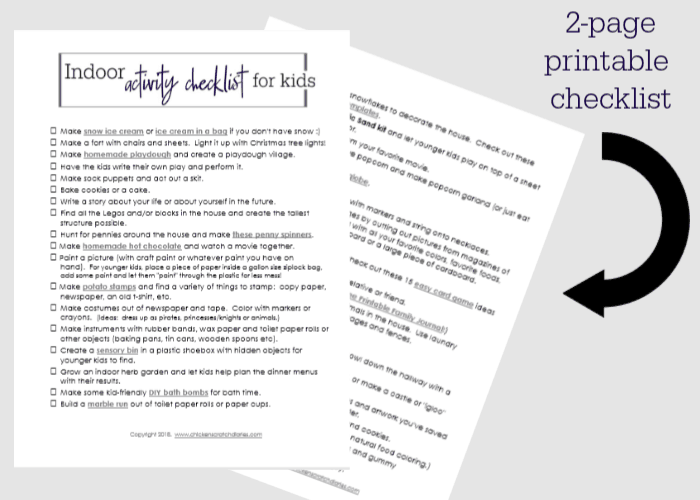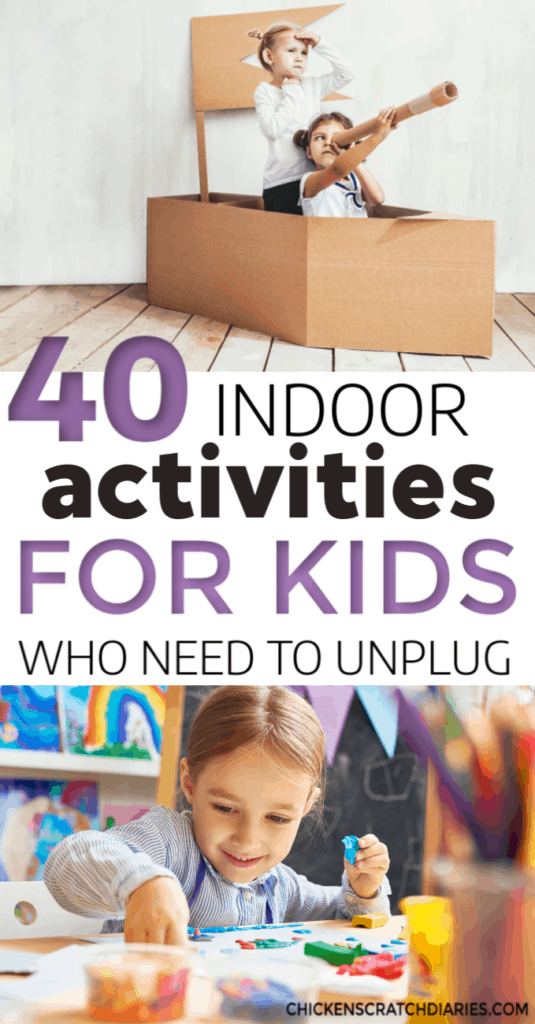 Originally published December 15, 2018; last updated 12/29/21.