In this post, I'm outlining my best tips for learning how to make money on Facebook marketplace, using the shipping feature.
Most people are familiar with the local buy/sale/trade Facebook groups that are an incredibly popular way to sell your unwanted items.
Having a virtual year-around yard sale can be a great way to keep your closets cleaned out and make some extra cash- without the hassle of a traditional yard sale.
What many people don't know is that you can now ship items through Facebook marketplace, similar to a transaction on Ebay or Poshmark, but even easier (and with fewer fees).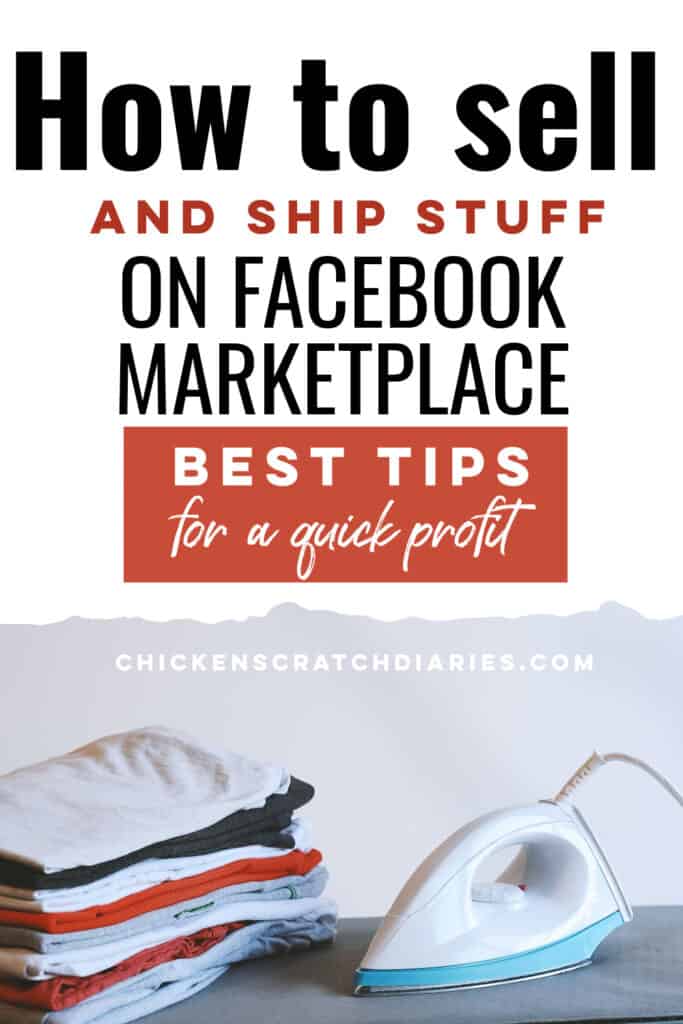 Benefits of Shipping with Facebook Marketplace
The biggest reasons I love using the shipping option on Facebook Marketplace:
No meet ups!
No dealing with no-shows for meet ups!
No putting on makeup, getting the kids out of the house and having socially-awkward in person interactions!
Did I mention, you don't have to meet with people or even leave your house? 😉
Seriously, the benefits are obvious for this time-crunched, introverted mom.
I can list items when I have time, check my sales at the end of the day, print the shipping labels and have them ready to go the next morning.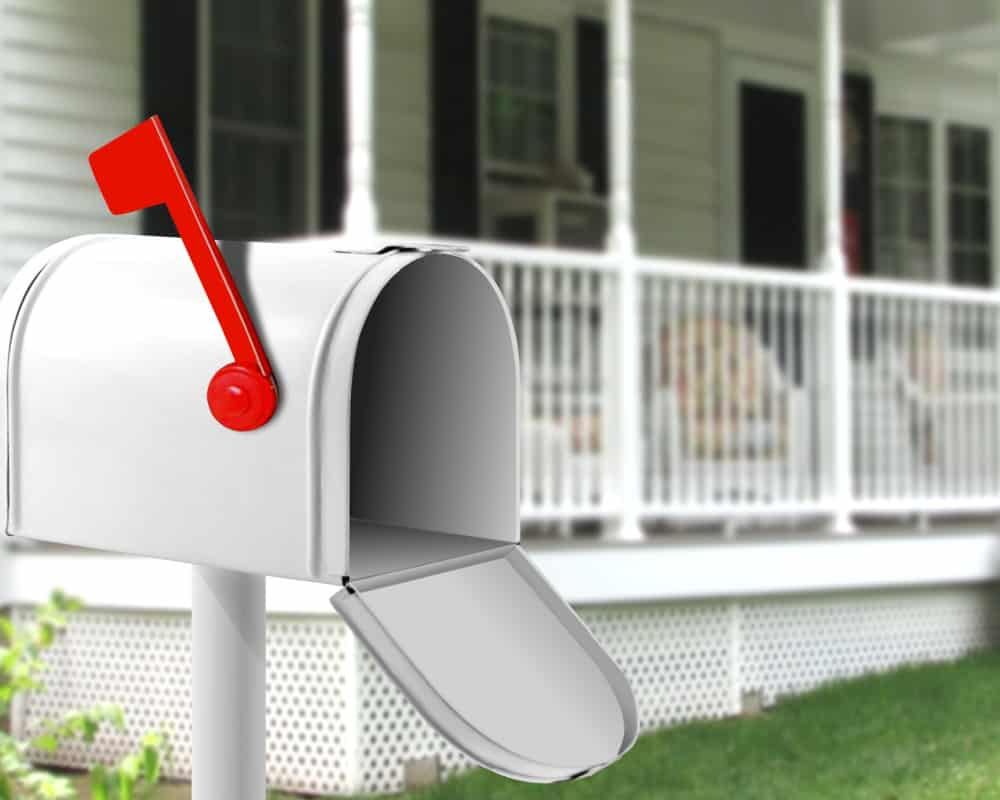 However, there are a few things you will need to get started.
This post likely contains affiliate links. Please see our disclosure for more info.
Before you Ship on Marketplace
Here's what you need to ship items from your Facebook account.
When an item sells on Marketplace, Facebook provides a shipping label based on the weight you provided in your listing.
So you'll need to be able to print your label either from your phone (if you have a wireless connection setup with your printer), or from a computer.
P.S. – I love the HP Instant Ink program which has saved us a lot of money on ink in the last year. It automatically ships new cartridges when they're running low.
Probably obvious but worth mentioning, especially if your kids have a tendency to steal yours like mine do. 😉
You need to use invisible tape all the way around your shipping label without covering up the scan code.
Postage scales like this one on Amazon are inexpensive and are a must-have for selling online.
You'll need this to accurately weigh your items before you list them.
These are lightweight bags for mailing lightweight items such as clothing.
They should have a strong self-adhesive strip to secure your package.
There are two approximate sizes I recommend having which should cover most sizes of clothing and shoes:
You could go even smaller for baby clothing or jewelry, the advantage being that they might fit better in your mailbox.
However, the shipping price is weight-based, not based on the package size. So you can get away with a larger poly mailer which makes them pretty versatile as, you can easily fold them down as needed.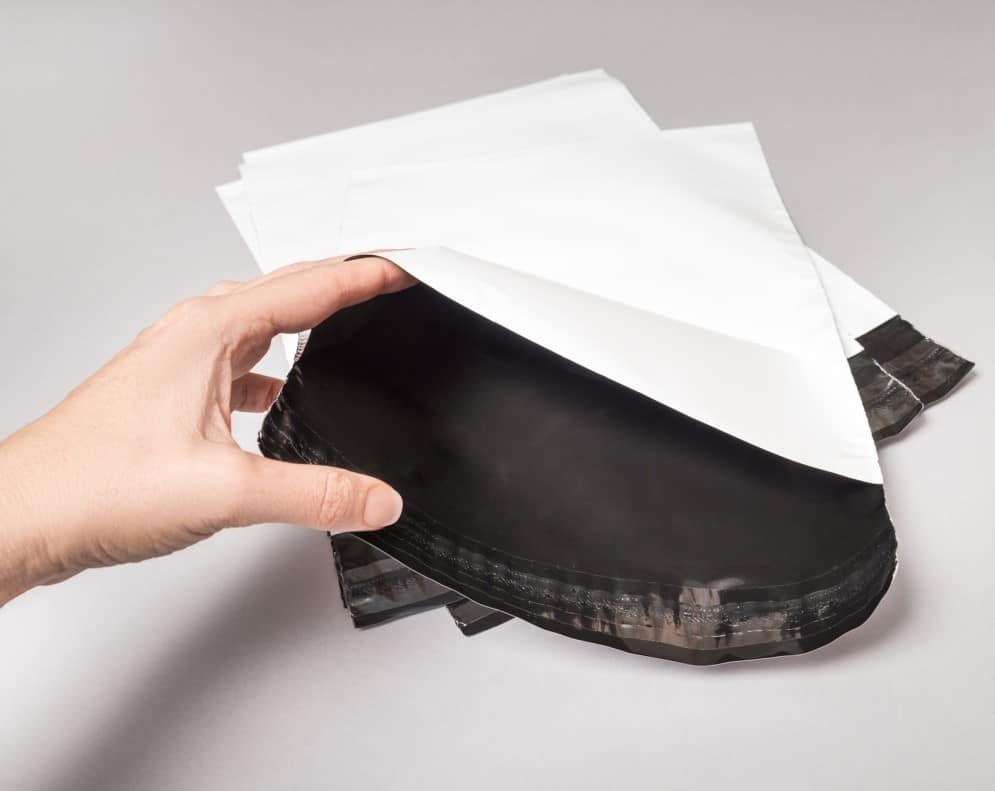 Another option is to save bags you get in the mail (from Old Navy, etc), remove the labels or turn them inside-out and use clear shipping tape to secure it. I've done this a few times in a pinch.
I prefer to only ship items that can fit in a poly mailer, and I'll explain why below.
What items sell best on Facebook marketplace
There are people who actually earn a living reselling online.
Basically, nearly anything you could sell at a yard sale, you can sell and ship from Facebook.
Since I want to keep it as simple and low-risk as possible, I personally look for items that are very easy to weigh and ship from my mailbox.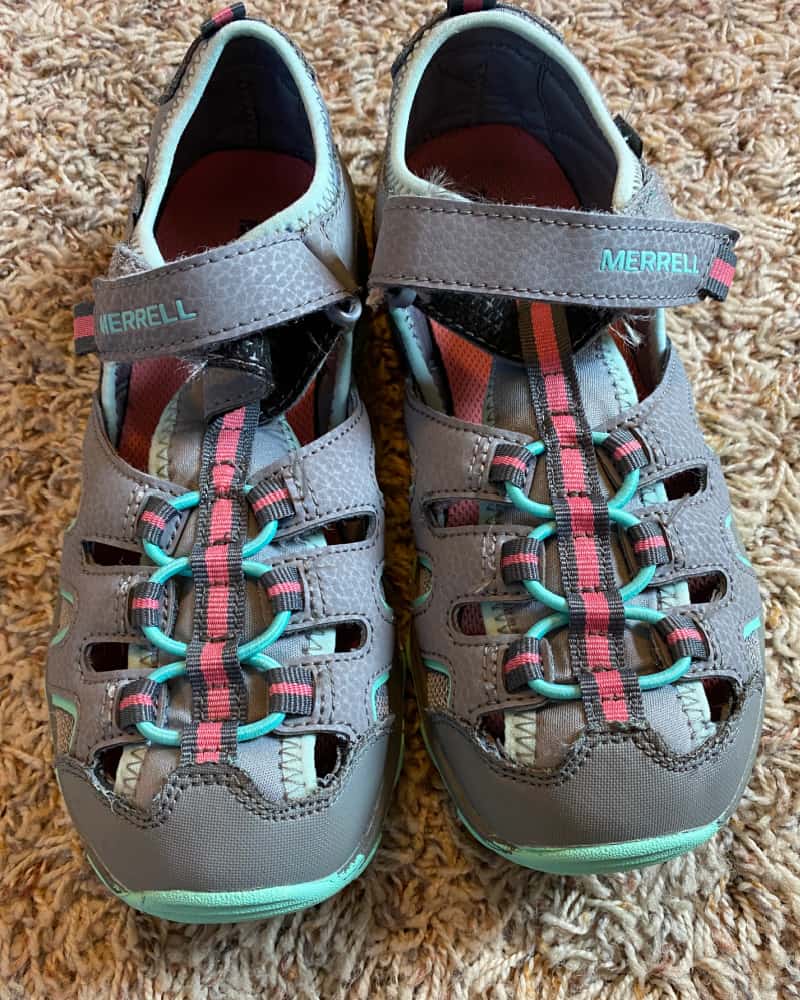 For the most part, I stay away from fragile or bulky items.
So, the items I sell most often are:
Clothing (mine and kids)
Shoes (Shoes sell REALLY well)
Purses and wallets
Backpacks
Housewares like curtains and tablecloths
Costume jewelry (wrap in bubble wrap before placing in poly mailer.)
Note: Kids' clothing sells the most quickly of everything I list. Parents are always on the hunt for deals on their kids' clothing, which makes sense as kids grow like weeds!
How much can you make selling on Marketplace?
Obviously, my goal is not a full-time income from Marketplace, but to clean out my closets and have some extra cash each month.
In the first 6 months I've sold on Marketplace, I've sold a total of 106 items for a total of about $550.
For as little effort as I've put into it (maybe an hour a week), I'm pretty pleased with the return!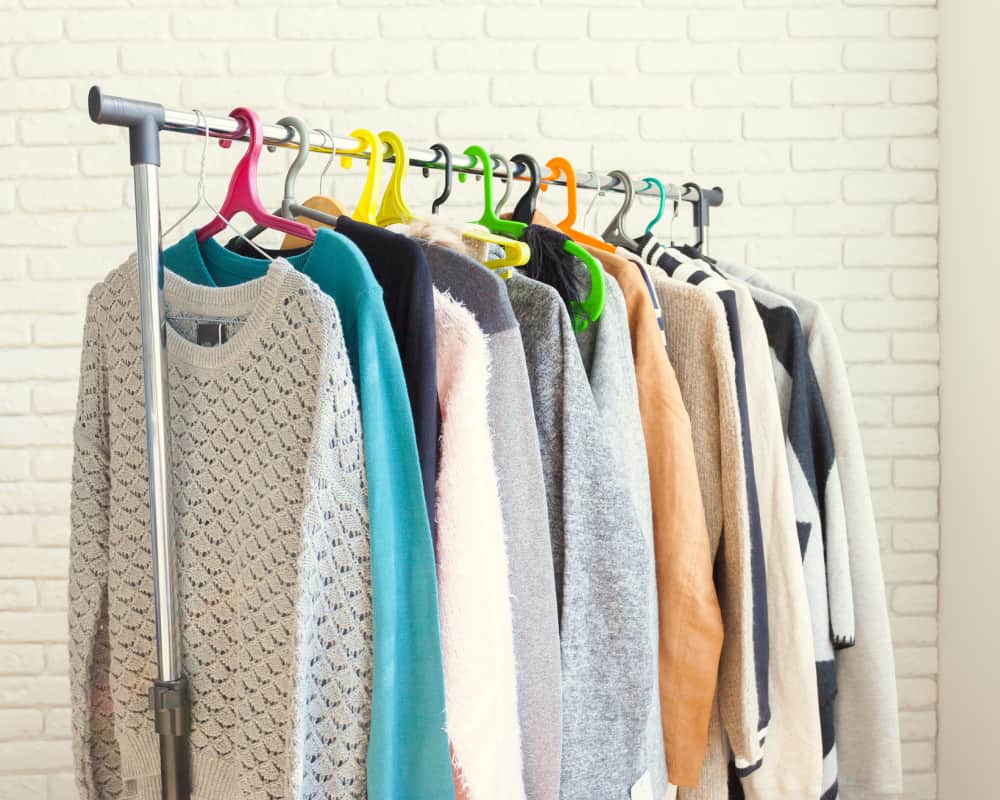 Especially considering most items I sell are $5 or less, and I've made far more than I would have at a traditional yard sale.
If you have a lot of time and things to sell, or wanted to learn how to flip items for a profit- you could definitely scale up your income. It's really up to you!
How to ship on Facebook Marketplace
The process is pretty straightforward.
After you've photographed your item, you simply go to the Marketplace tab in Facebook, choose "create new listing", choose the category and follow the prompts from there.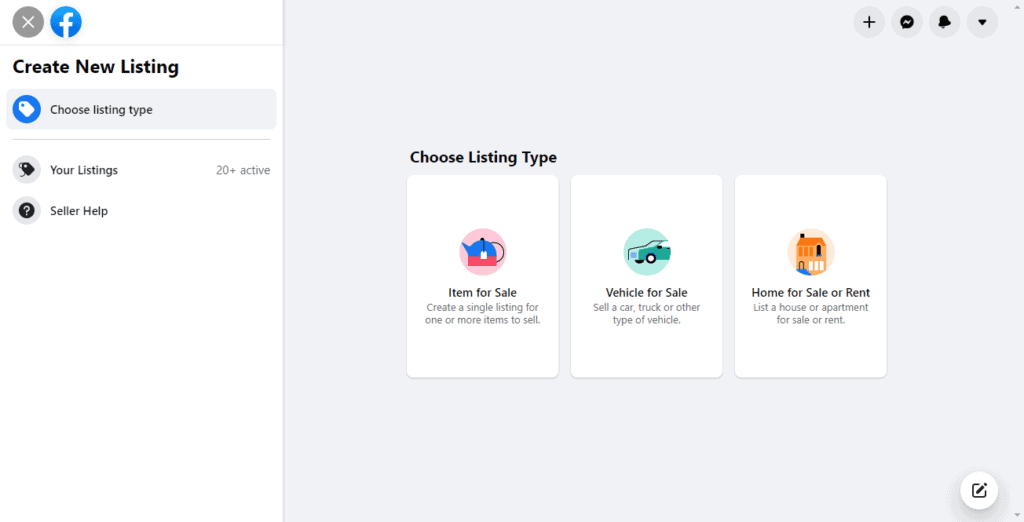 The first time you choose a listing with shipping, you will need to set up a shipping account.
This is where you will also link your bank account or Paypal account where you will get paid.
NOTE: For whatever reason, not everyone is eligible to ship items through Marketplace at this time. I think there are several features they're still testing and not everyone has the same permissions yet.
Funny fact: I can SELL on Facebook, but I still don't have the option to BUY shipping-only items at this time. Weird, right?
(It's actually a good thing for me, so I don't spend everything I make!)
Read Facebook's full step-by-step guide for how to list and ship items on Marketplace here.
As you go through the process, you will note that you can:
List an item for pickup only
List an item for shipping only
List with the option for both pickup and shipping
You'll need to weigh your item and enter this information as this will determine the shipping cost.
Who pays for shipping on Facebook marketplace?
The buyer pays the shipping costs, which range from about $4.00 on up, depending on your package weight.
However, Facebook runs frequent promos where they cover the buyer's shipping costs. Which is awesome!
When you open your Marketplace tab, you will see an announcement at the top of the page about this promo, urging you to list your items now while shipping is free, through a certain date.
Sometimes I'll get an email announcement as well.
I usually sell a LOT of items when these promos are running. And then I know it's a good time to get some new listings up while shoppers are motivated to buy!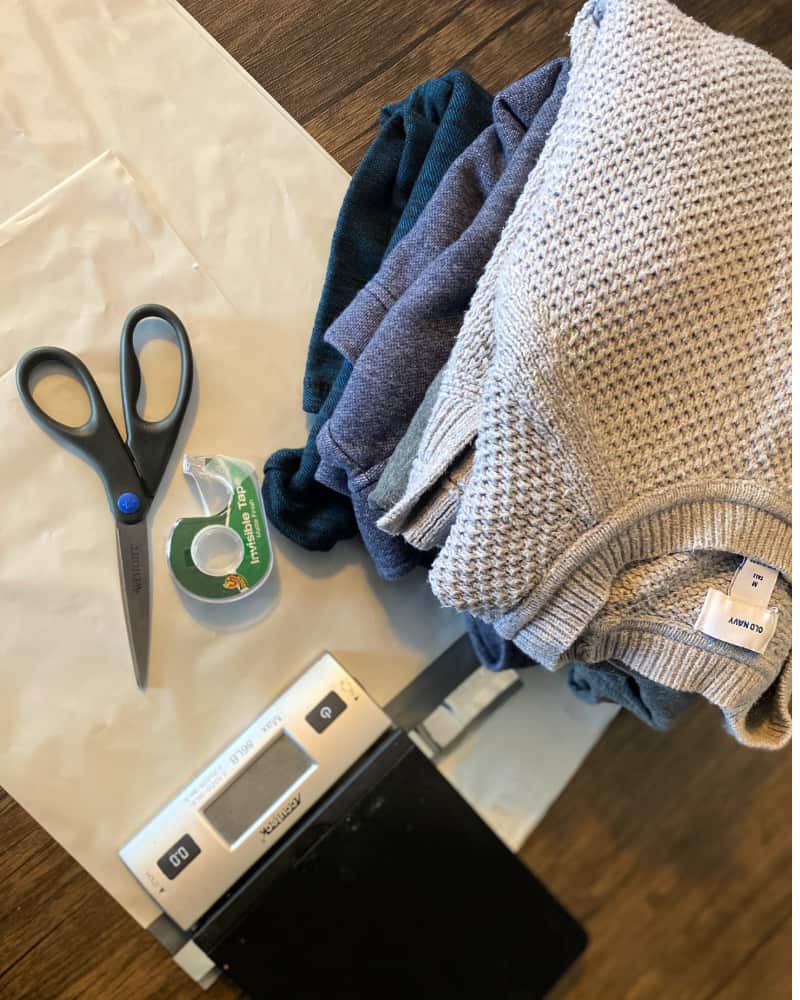 You can also go to the "Marketplace" tab, "My account", and then "Shipping Orders". This will display items that have sold but have not been shipped yet.
From there, you can open the sold item listing, and click on "Print shipping label".
(If you're using your phone, it will send the label to your email instead, and you can print from there.)
It's really that simple!
Facebook sends a shipping notice to the buyer with tracking information.
Note: you have 3 business days to ship out your item.
How do I get paid from items sold on Marketplace?
Facebook offers a secure checkout experience for the buyer, with a Purchase Protection Policy for added confidence.
So you can expect payout within 15-20 days of marking your item as shipped, or 5 days after the item is delivered and delivery is confirmed through the tracking process.
Marketplace fees for sellers
Your payout will deduct seller fees, which are currently 5% of the item, with a $0.40 minimum.
So for instance, the $5 kids' hoodie I sold will have a $0.40 selling fee deducted, since 5% would be $0.25 which is less than the minimum fee.
If you have ever sold on Ebay, you know that their selling fees are much higher, up to 12.55% of the sale price plus $0.30 per order.
I did some selling and flipping on Ebay several years ago and it was tough to make a profit this way unless you're selling higher-priced items where you need the very broad audience that Ebay provides.
Obviously, Marketplace just recently started allowing shipping on their platform, and those fees will likely change over time as it grows in popularity .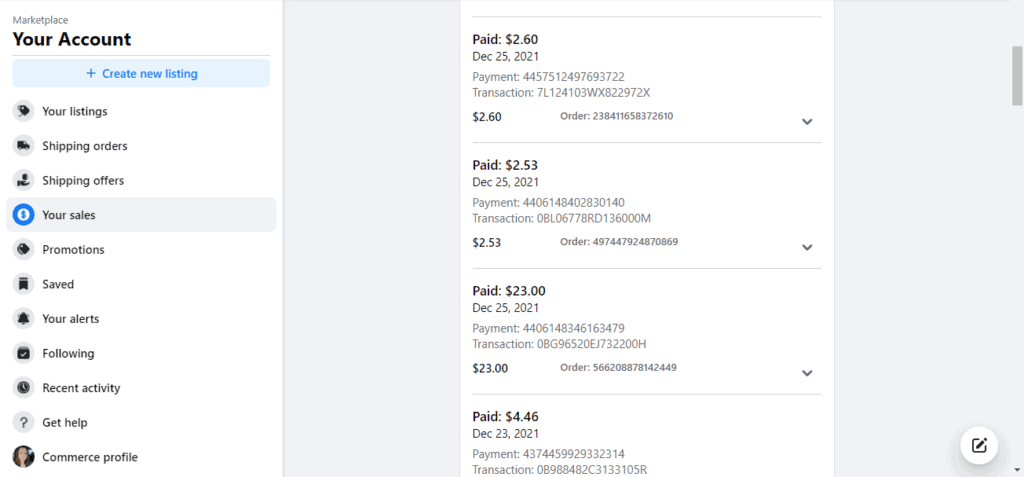 But for now, it's a great place to sell small items and keep the bulk of your profit.
Note: at this time, there are no fees on Marketplace for unsold items.
Mailing options
Most of the items I ship are lightweight and qualify for USPS shipping. (When you list your item, you'll see the option for USPS and UPS; USPS is generally cheaper.)
The GREAT thing about USPS shipping is you can simply put your package in the mailbox.
If you have several packages, you can schedule a pickup for free with USPS during your regular mail delivery route.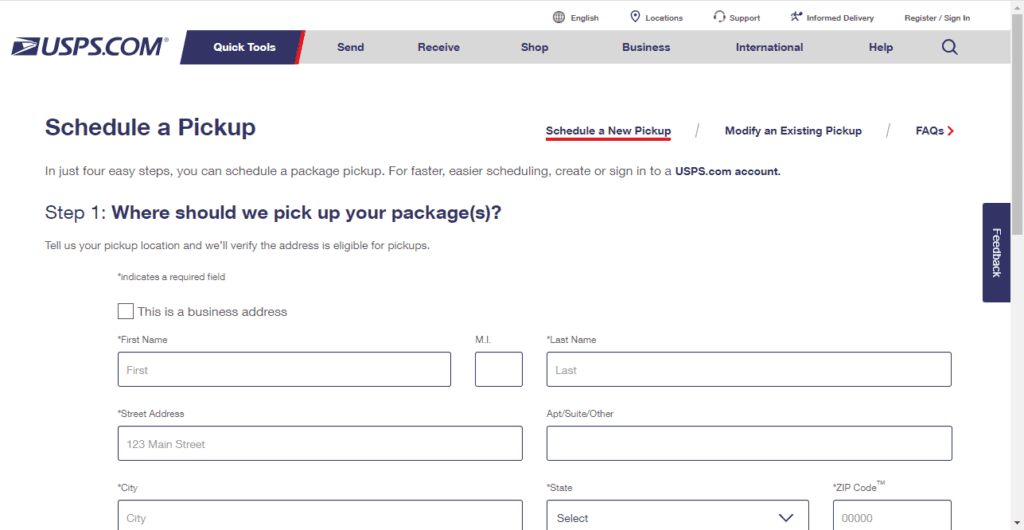 Just be sure to schedule it ahead of time (the day before).
For items that don't qualify for USPS shipping, they must be dropped off at a UPS dropoff location.
Tip: Be sure to look at your labels closely before you stuff them in your mailbox, in case it is a UPS label that requires dropoff. They're easy to mix up!
Pricing considerations
Since I am doing the shipping-only option, I try to keep in mind that buyers are sometimes paying more in shipping than for the item itself.
So it's important to price accordingly.
It's true that in the end, a buyer will usually pay a few dollars more for a shipped item than you would in a local meet-up.
There's a tradeoff for convenience.
But, I want to keep my costs low and competitive and help others get a great deal, while still making it worth my time.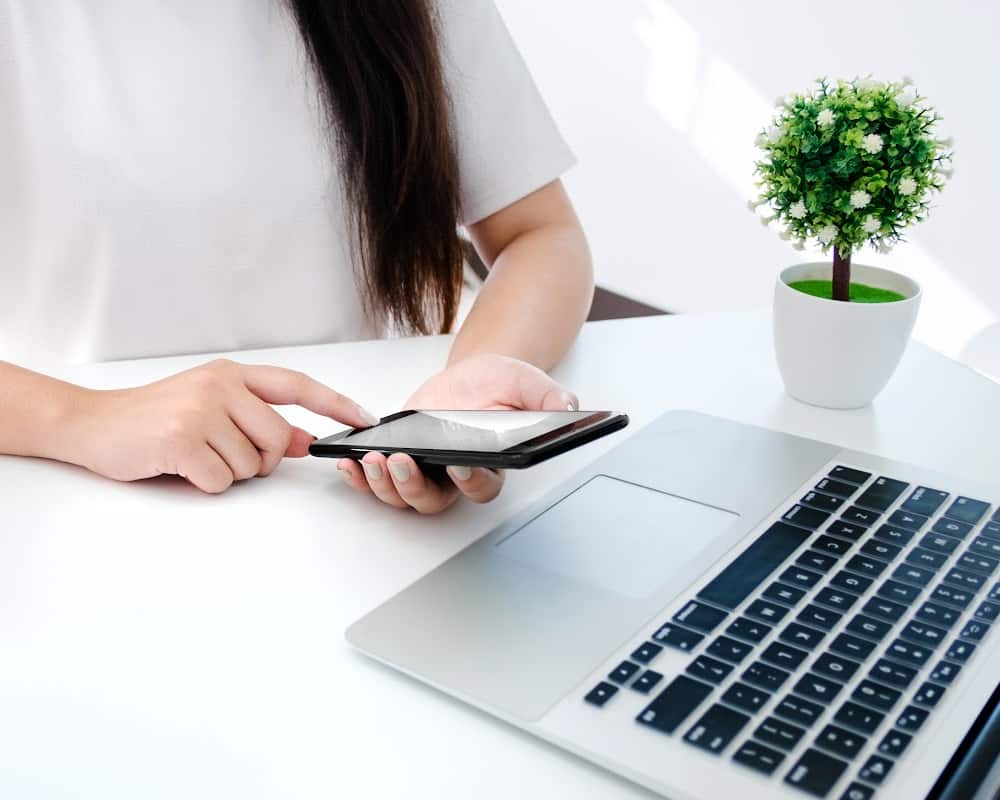 advantages of small transactions
One thing I consider is that if someone isn't happy with their purchase, it may be difficult to get them to return the item.
I don't want to incur a huge loss, depending on whether or not Facebook deems the error in my favor or not.
So, I'd rather sell low-priced items where I can simply refund the money and only incur a small loss. So far that hasn't been an issue yet.
But if I'm going to sell a higher-priced item, I will in most cases try to sell it locally instead.
Selling tips for listings on Facebook marketplace
These are a few things I've learned that help items to sell quickly and result in a smooth transaction.
Specifically, I'm sharing tips for selling clothes on Facebook marketplace, as that is what I have the most experience in selling.
Name brands.
A buyer might pay $5 for a boy's Gap hoodie in excellent condition (plus shipping), but they're not likely to pay the same for a Walmart brand that they could get on clearance new, for the same price.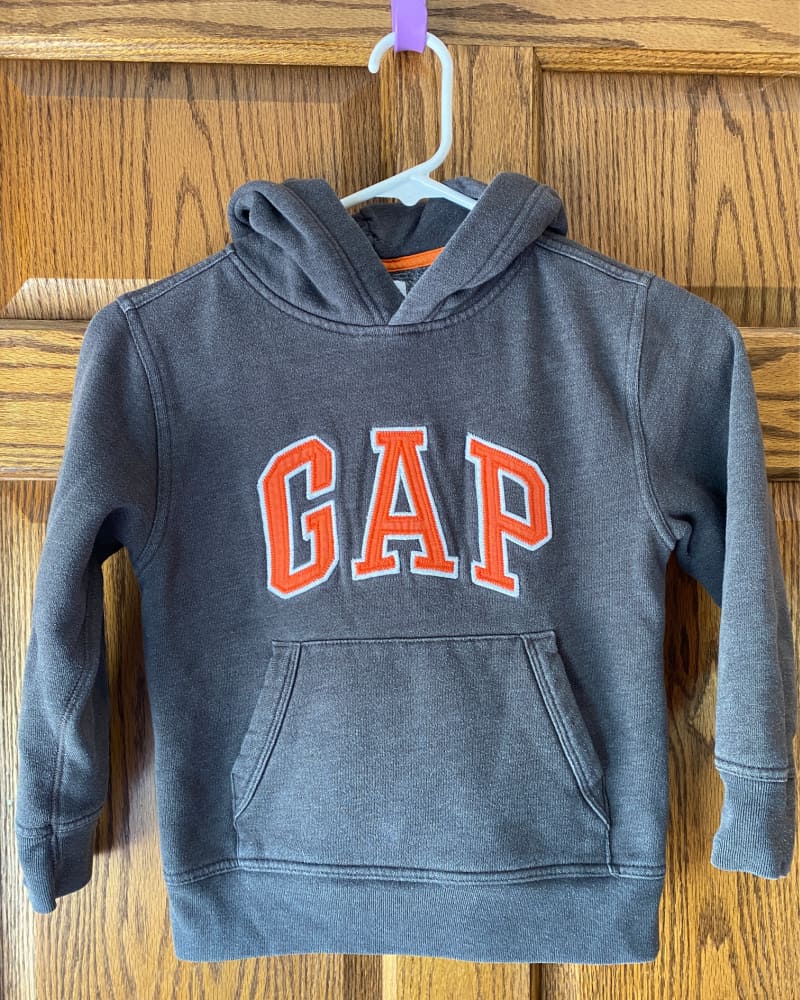 However, I've been surprised that non-name-brand clothing still sells quite well for the right price.
Name brand shoes are also very popular, especially kids' athletic shoes. I have often listed these and sold them within minutes!
Item condition.
I always err on the side of caution. My general rule is if it isn't brand new, I list it only as "good" condition (not "like new").
This way, if I did miss some pilling or fading or a small stain, I don't feel like the quality was exaggerated.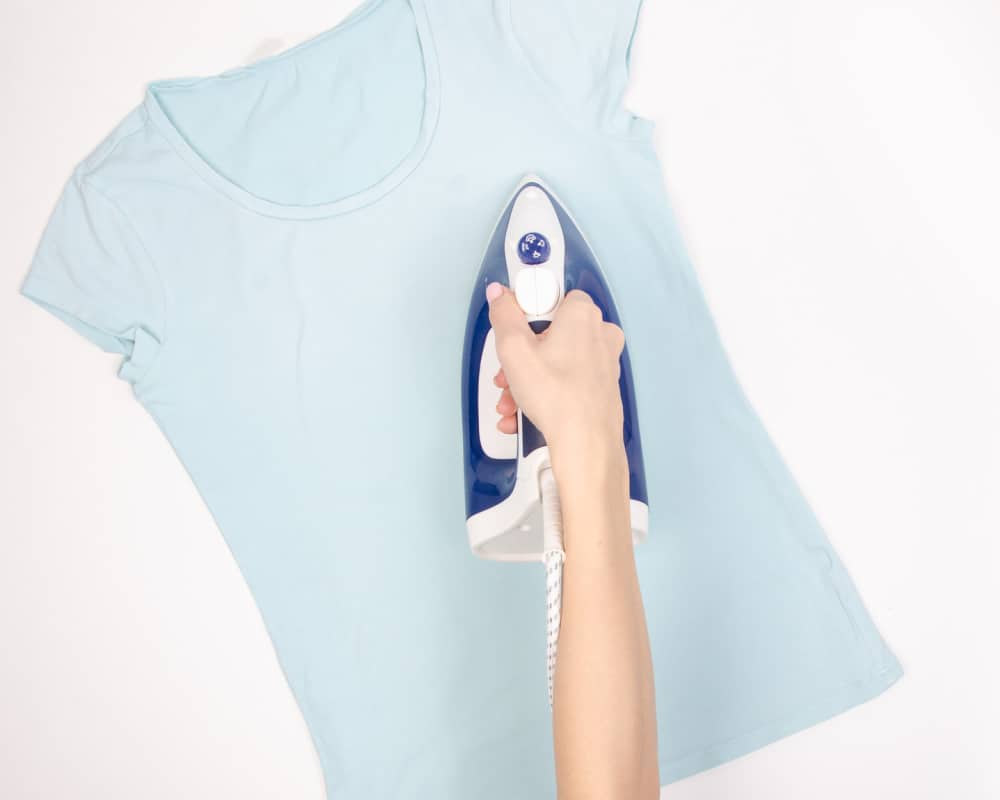 I'm human and though I try to inspect each piece closely, I know I'll miss things.
It's also important to me to be as specific as possible in the listing, if I do find an imperfection.
Don't let that keep you from listing it if the item is still in otherwise good, usable condition; just make it clear in your listing and include a picture.
Pictures matter
You can take pictures right inside the Marketplace app, which does free up space on your phone.
However, I've found that taking pictures and then uploading them from my Gallery results in a better quality photo.
I try to take photos in natural light whenever possible, on a neutral background. Hang up clothes against a wooden door (use an over-the-door hook), or on a wood floor, wood table or light-colored countertop if you need more contrast.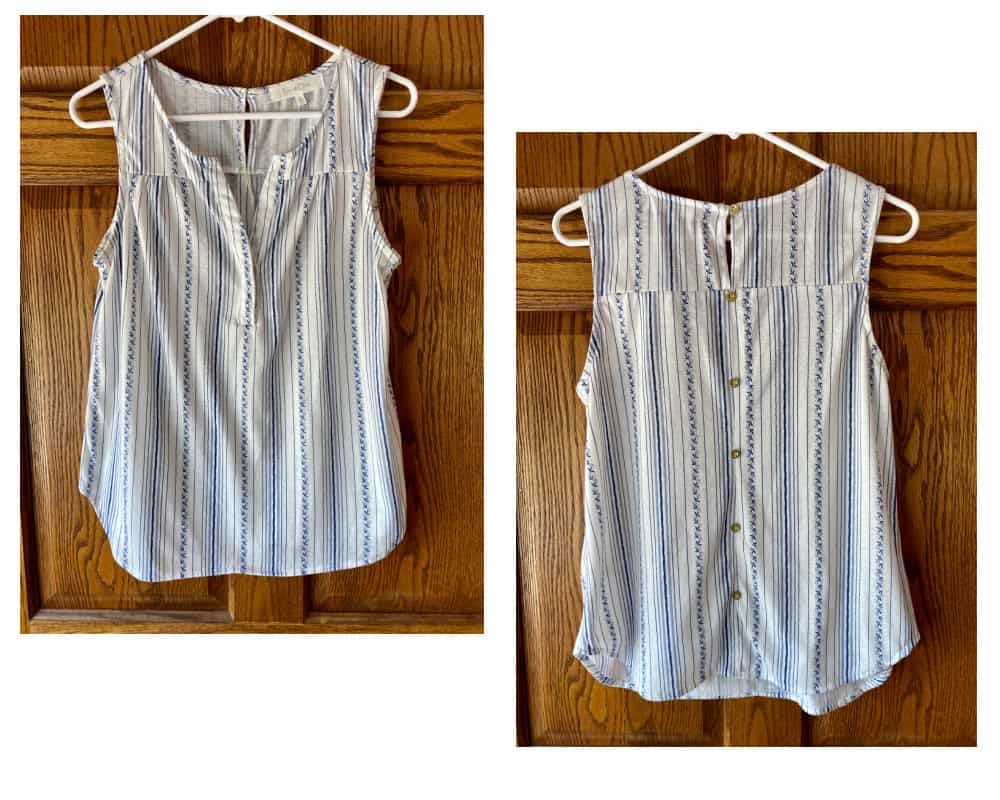 Smooth out any wrinkles or throw in the dryer if needed. (I'm a huge fan of wrinkle spray!)
Try to avoid pictures against a bedspread or a background with a busy pattern.
Give buyers at least 3-4 pictures such as front of jeans, back of jeans, a close-up of the tag and a measurement of the inseam with the tape measure visible.
Lots versus singles
I've experimented a little with combining lots of the same sized clothing, but singles always sell better!
Part of it is the buying psychology of getting a "deal". Even though you may pay a little more per single item, it keeps the shipping cost low.
Buyers seem to like small transactions with low (or free) shipping, versus a lot of items that may have a higher shipping price.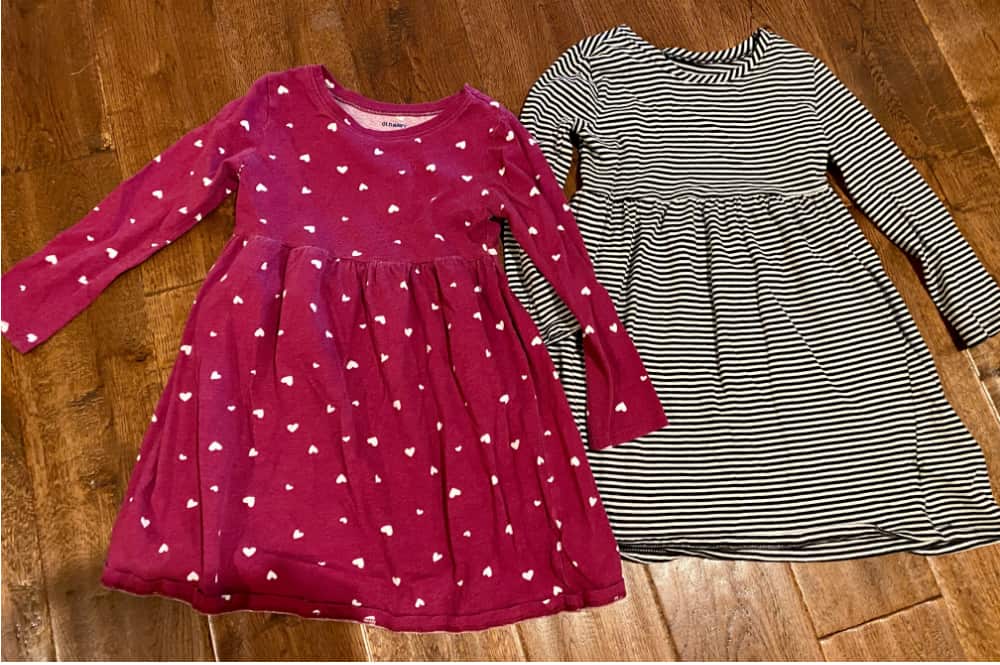 Unsold Items
In the local Facebook marketplace groups, you are sometimes allowed to "bump" listings to the top of the screen to gain more attention to unsold items.
With shipping-only listings, there is an option to "renew" your listing after it's been listed for so many days. You'll see a button on your listing within your account, if it is eligible to renew. This essentially "bumps" the item up and may help your item sell more quickly.
To sell unsold items, also consider editing the listing and:
Lowering the price
Offering free shipping
Allowing "offers" to a set minimum price (I'd start with this)
Revamping the item listing or adding more details
If your item still isn't selling after a few weeks, it may be time to take new pictures, delete the old listing and list it again.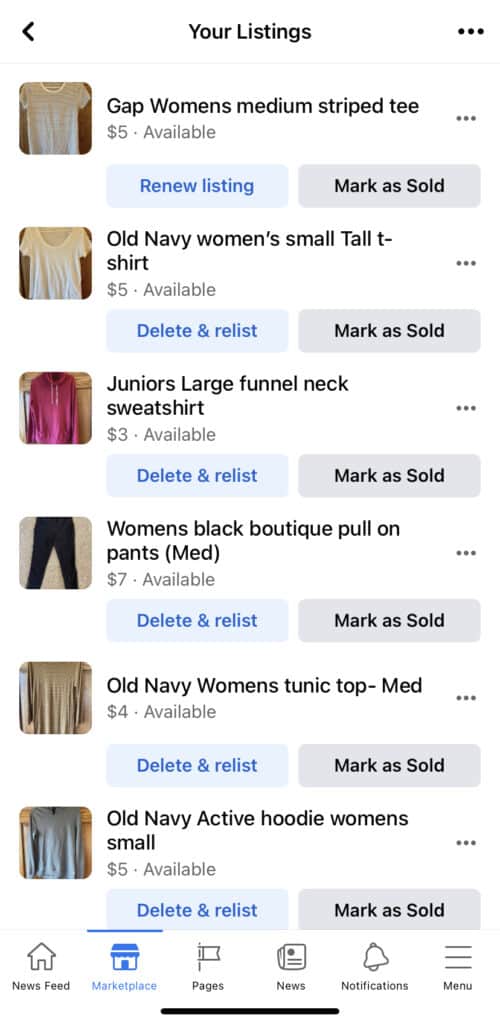 Flipping items on Facebook marketplace
This isn't something I've done yet as I'm a small-potato seller at this point.
But, you can definitely make money flipping items on Facebook marketplace.
If you frequent thrift stores, yard sales or discount outlets and know how to score amazing deals, this could be a great side hustle opportunity for you.
One suggestion is to keep a spreadsheet of each item, how much you paid, the cost of the selling fee and track your cost versus profit.
It could be very easy to just break even or spend more than you make if you're not tracking this closely.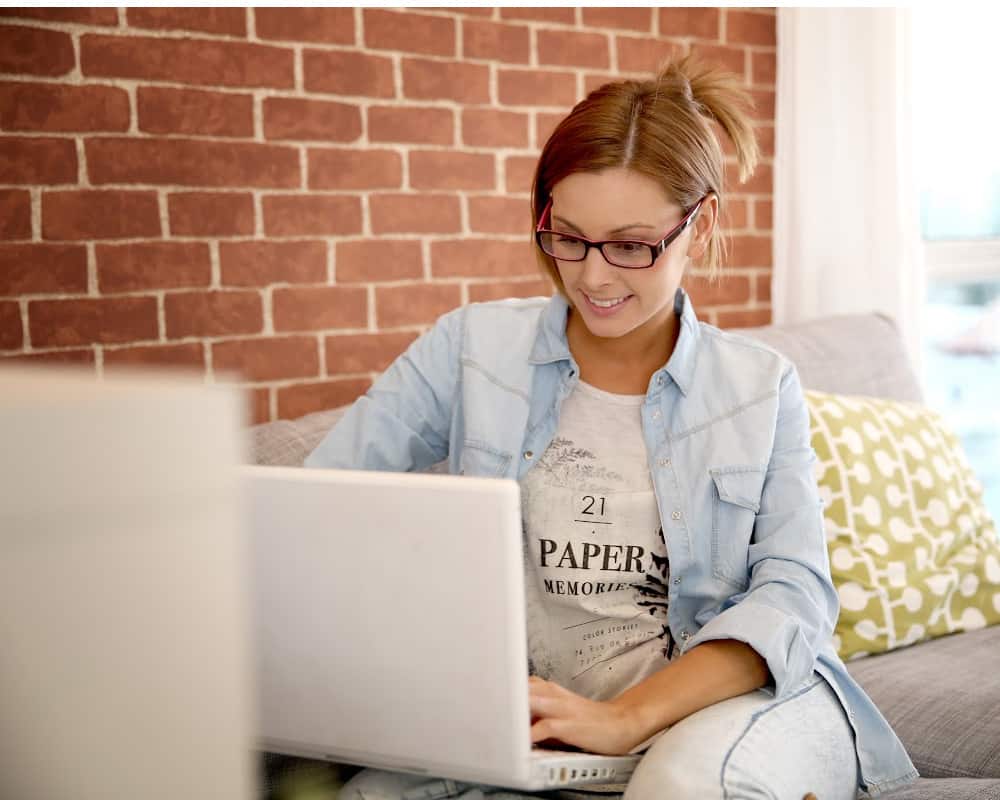 It's also important to know what items you can sell most easily, and whether those items would sell best on Marketplace or another platform.
Learn from the pros
If you're serious about a Flipping side hustle (no pun intended, haha)- there is one course that I recommend from Flea Market Flippers.
They have a new Shoe Flipping Workshop that walks you through the steps for making a nice income selling shoes on the side.
It's worth the investment in the course if you're willing to put in the time to learn the ropes.
Note: they don't currently use Marketplace for shipping, but I believe the concepts in this course could apply to any re-selling platform.
Happy selling!