I discovered the liberating goodness of crockpot freezer meals not long ago. If only I had tried them sooner!
In hindsight, really wish I would have taken the time to prepare some freezer meals in those postpartum days with new babies in the house.
What a blessing that would have been.
I think the thought of standing on my feet to make a bunch of food at once was just overwhelming at the time.
However, I'm learning the value of "prep once, eat all week", and it's a wonderful thing.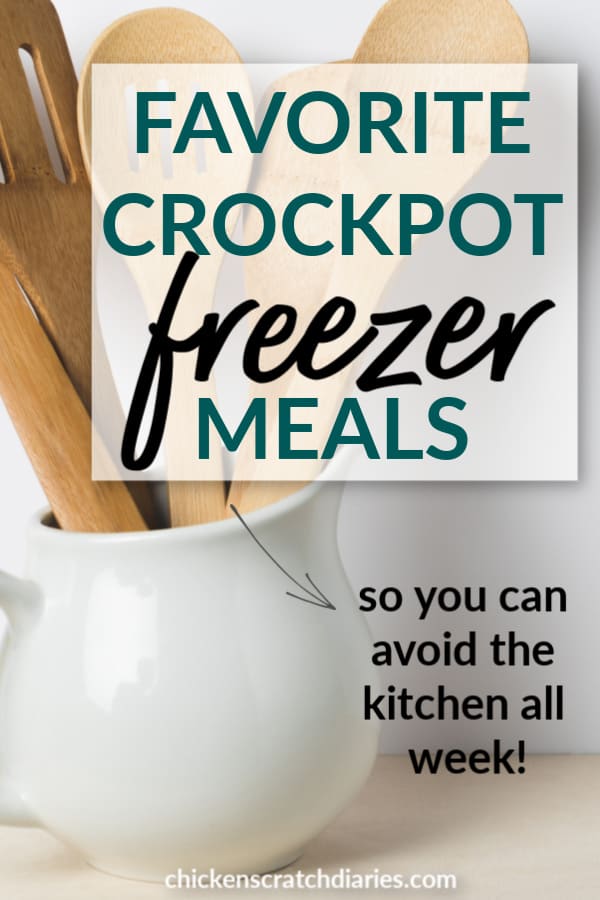 The timesaving truth about make-ahead meals
If I had known I could actually make a weeks' worth of freeze ahead crockpot meals in about one hour total, I would have at least made the effort!
As my life got busier and busier over the last year with work + life in general, I started looking at ways I could be more efficient in the kitchen.
Meal planning has always been a lifesaver.
But recently, I wanted to try meal planning PLUS freezer cooking to up my game.
It's true that crockpot meals in general are my go-to favorite. Somehow I knew that finding a few tried-and-true crockpot freezer dump meals would save even more time.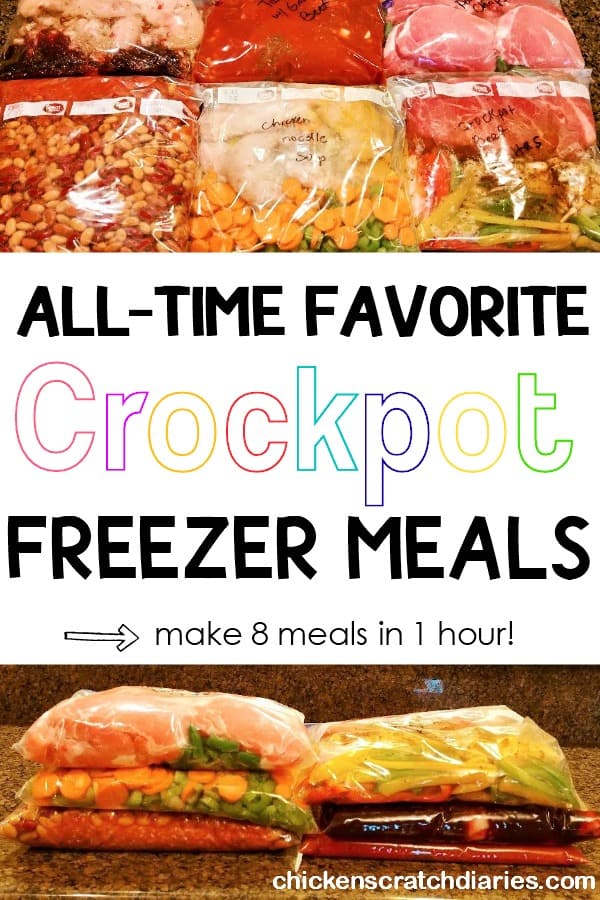 This post likely contains affiliate links. Please see our disclosure for more info.
Practical freezer meals for families
When I started searching for the best freezer meal recipes online, it was quite a time consuming task.
I had to scroll through countless pages before I found a combination of recipes my family would actually eat plus those that were fairly budget-friendly.
As a family of 6, we definitely adhere to the waste-not-want-not philosophy in the kitchen!
Not only do we feed 6 people (or more), we like recipes that provide a few leftovers to keep us from eating out during the week.
It took a while, but I finally found success with the recipes below.
Some of them are actually meals I've been making for a long time and I just adapted for the freezer.
I've provided links to the other recipes.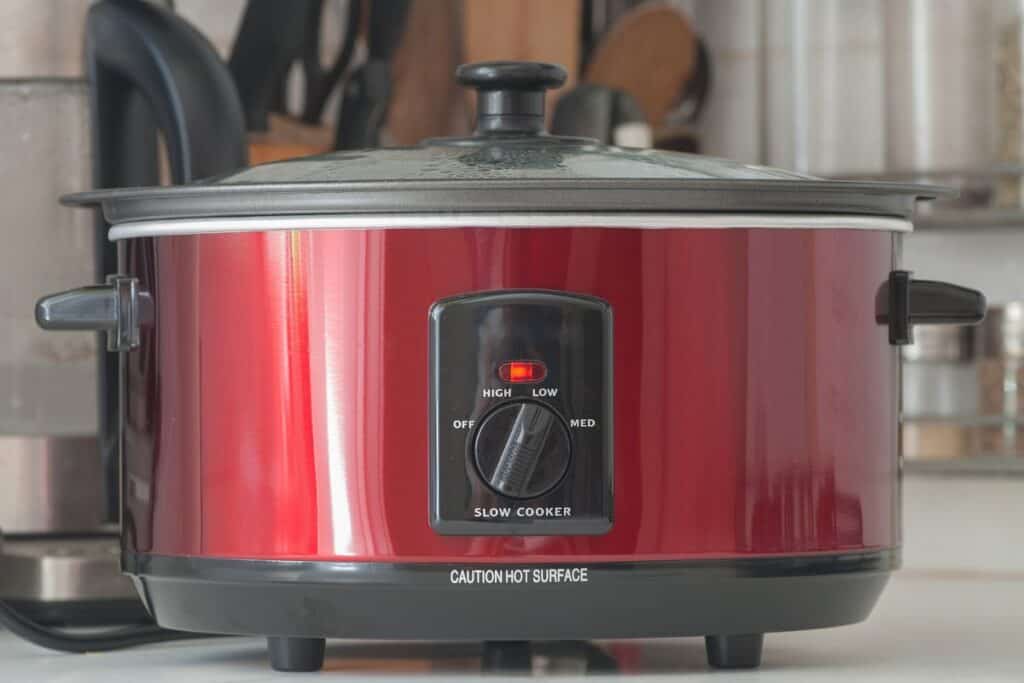 Easy Crockpot Freezer Meals: the Roundup
First, here are a few longtime crowd pleasing dinners that I realized I could easily make as crockpot freezer meals.
In case you're wondering, we live in the Midwest – hence all the beef!
(And I like my chipotle seasoning, so judge not – and I promise it will change your life for the better.)
Before you start, don't forget to pick up:
Freezer bag racks (optional, but they help the process along much faster!)
1| Homemade Sloppy Joes
If you're like me and CANNOT STOMACH Manwich – try this homemade version instead.
It's so much better!
Bonus- you can sneak in some extra veggies and the kids won't notice it.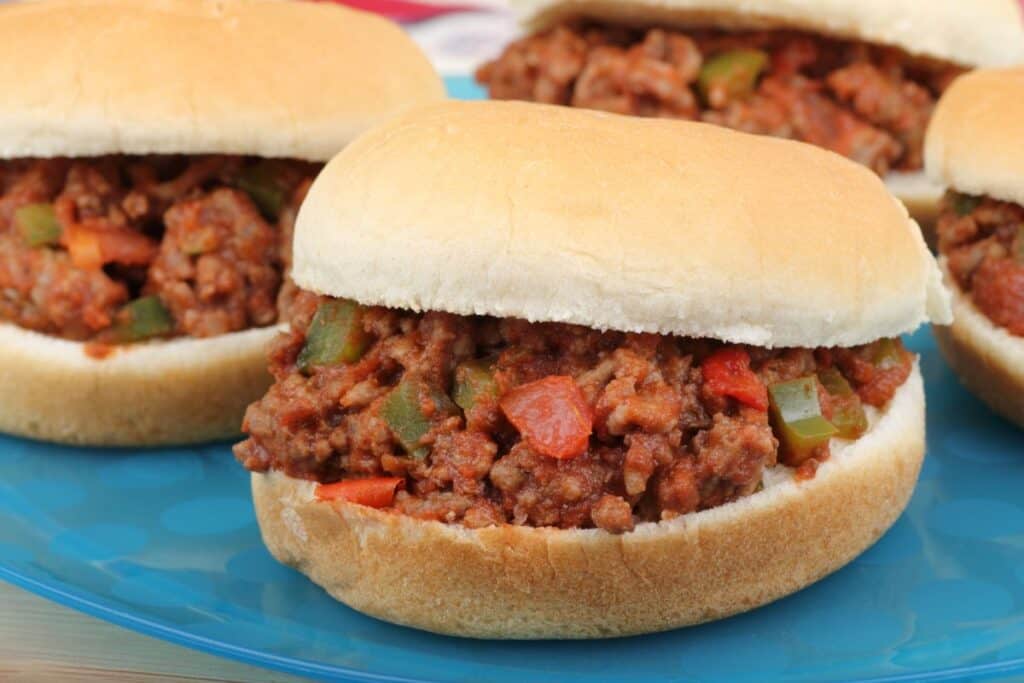 2| 3-Bean Chili
I'm all about seasoning foods myself rather than using packets, most of the time.
It's more economical and I can adjust the spices to suit the heat level and flavors that we prefer.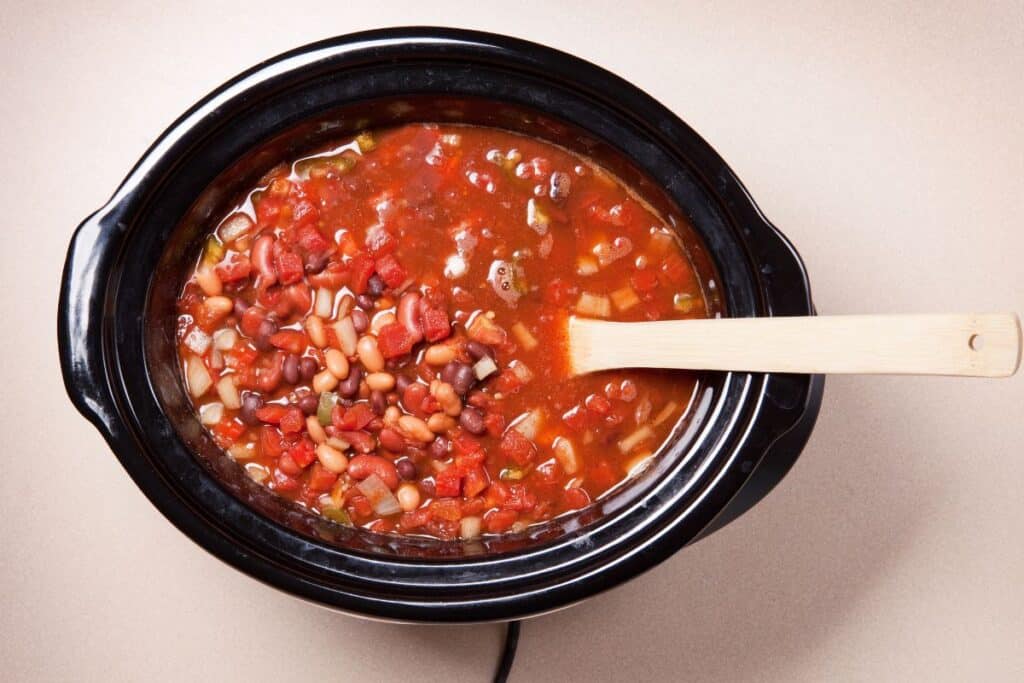 3| BBQ Chipotle Ribs
Easy, tender boneless ribs with a mild kick (don't forget the chipotle!).
With the time you save on the main dish, you can whip up a batch of my Thrifty Homemade Bread to go along with.
4| Slow Cooker Chicken Noodle Soup
This recipe is adapted from this recipe, with a few modifications.
(We did NOT like the dried egg noodles, it had a strange gummy flavor when cooked in the crockpot!)
On the day of cooking, you could also add a Bay leaf to the crockpot for extra flavor – just remember to remove it before serving!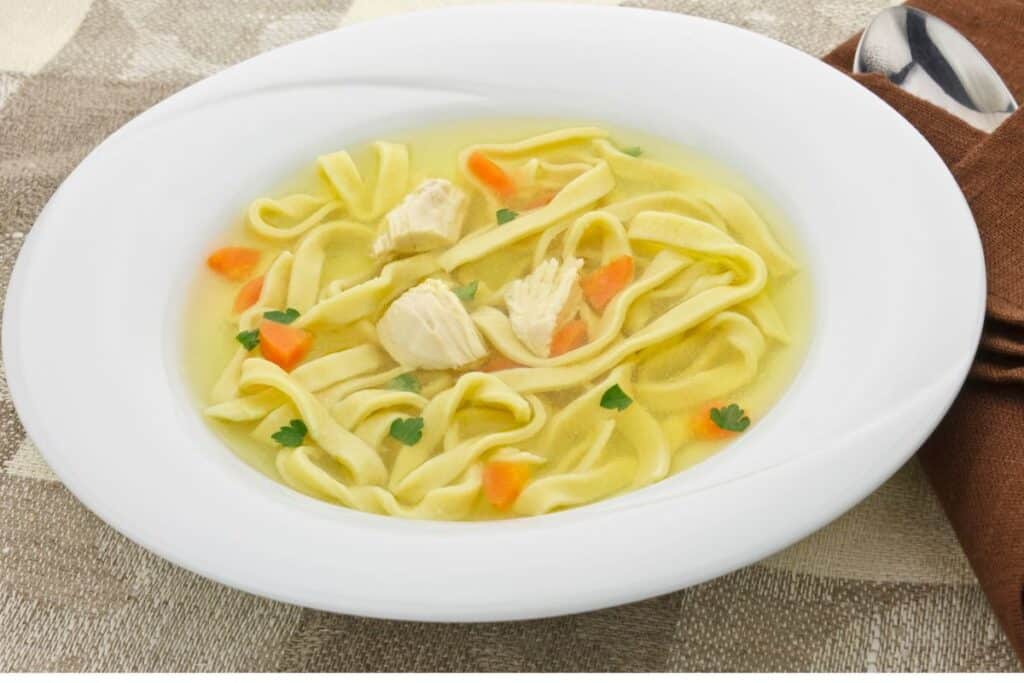 Related Post: Super Simple Roasted Chicken Recipe
5| Slow Cooker Cranberry Chicken
This recipe from New Leaf Wellness is great and super simple.
I like to serve it with a fresh side salad and a baked potato.
Pro Tip: After washing your potatoes and drying them, poke holes with a fork and then rub them down with olive oil, sprinkle with sea salt and cook in microwave.
Get the recipe for Slow Cooker Cranberry Chicken here.
(You'll have to click on the red bar in the center of the page that says: "CLICK HERE FOR THE FREE RECIPES AND GROCERY LIST")
Related post:  Review of ButcherBox Home Meat Delivery Service
6| Cheesy Tortellini with Ground Beef
This was one of my personal favorites of all the freezer meals for crockpot that I've tried.
It is adapted from the recipe on this page, so that it would feed my family of 6, plus leave some leftovers.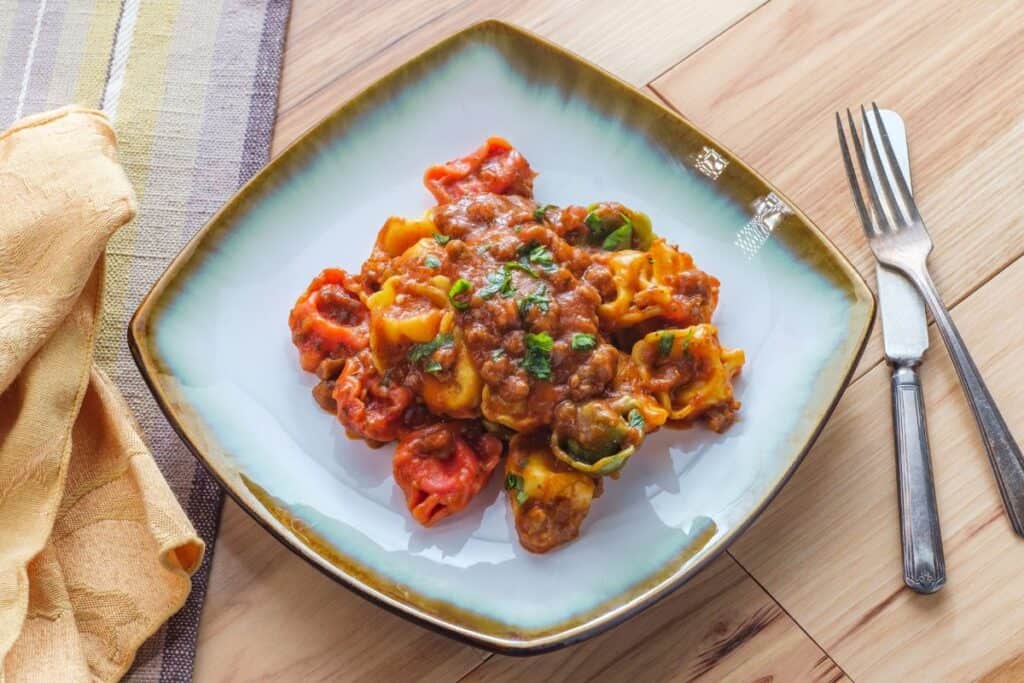 7| Crockpot Beef Fajitas
This is another recipe from New Leaf Wellness- and it ranks #1 on my personal list of best slow cooker freezer meals!
I really like the recipes on this site because they use a lot of whole-food ingredients without preservatives.
Get the recipe for Crockpot Beef Fajitas here.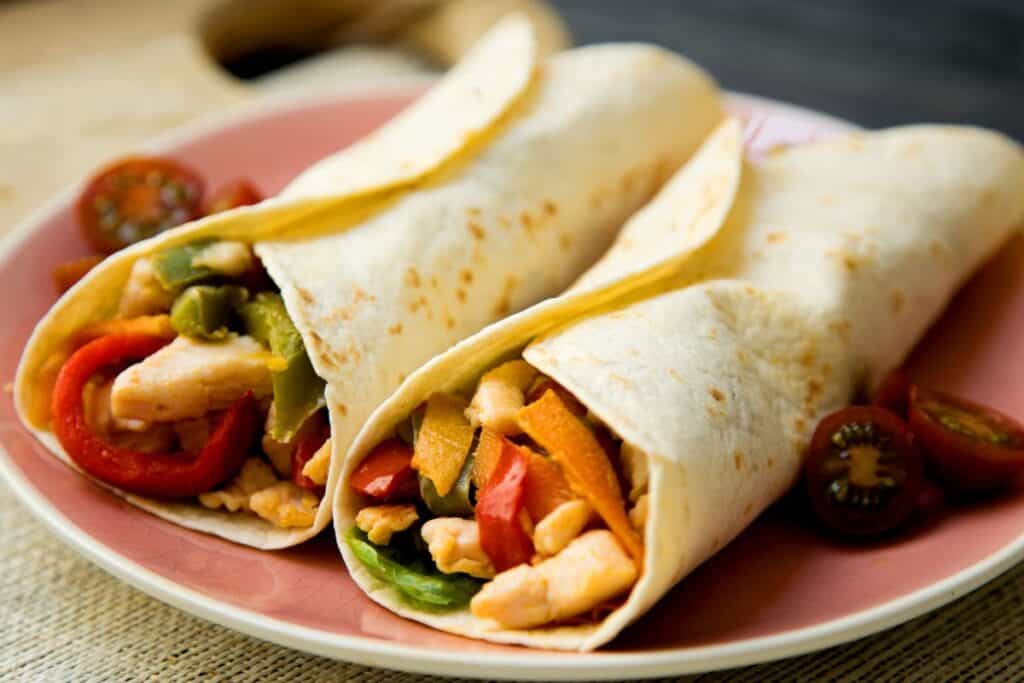 8| Taco Soup
This is one of those throw-together-what-you-find-in-the-pantry kind of meals that can be EASILY adapted for the slower cooker.
The vegetable stock gives it a really nice base. And please don't forget my fave, the chipotle seasoning.
(Promise this is the last time I'll mention it!)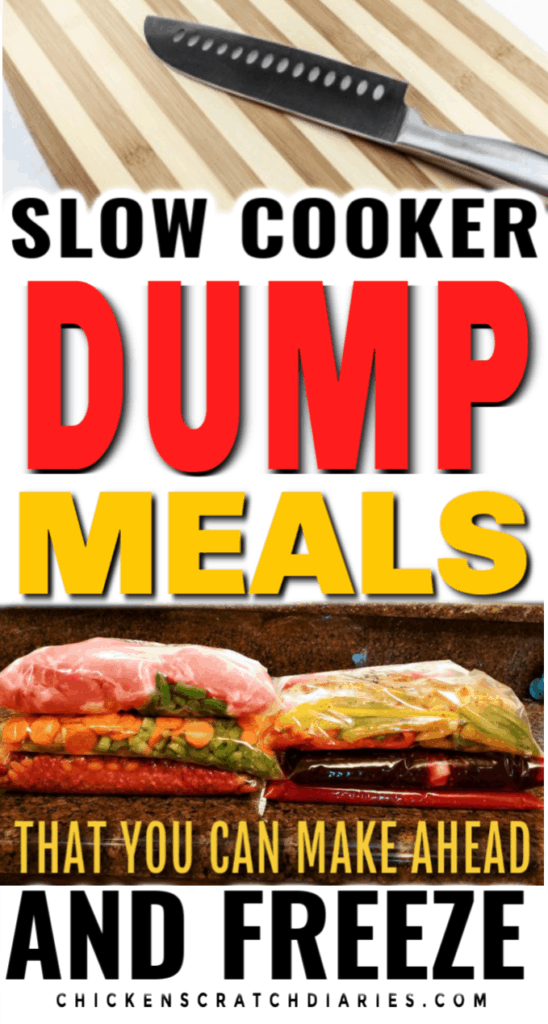 Next: Check out our Money Saving Meal planner to start eating on a budget- know what's for dinner, every night of the week!
Stocking up to stock your freezer meals
There you have it! Over a weeks' worth of crockpot freezer meals to give you at least a week off from cooking.
With all the leftovers, you may even get a two-week break from the kitchen!
One last tip, to keep the momentum going for from-scratch freezer meals: learn how to keep your pantry and freezer well-stocked.
We like to shop from Azure Standard Co-op once a month for many bulk items, which makes this type of meal planning even easier.
Take a look to see if there is a "drop" location in your area.
Don't forget to pin this post for later!
You might also like:
20 Quick Dinner Ideas:  Homemade + No Recipe Required!
Sweet and Tangy Homemade Meatballs (Crockpot OR Stovetop)
Why We Love ButcherBox (Review)
Southern Style Instant Pot Green Beans