Use these back to school prayers to be intentional about intercessory prayer for your student this year.
A lot has changed in the last few years, for everyone. (That's an understatement.)
While change is hard and sometimes necessary- no one could foresee the kind of changes the world would encounter in the last few years.
As parents, we tend to take on the collective load of worry and stress for our families.
We can clearly see how much our kids' lives have been affected; their routines, activities, future plans, and their education.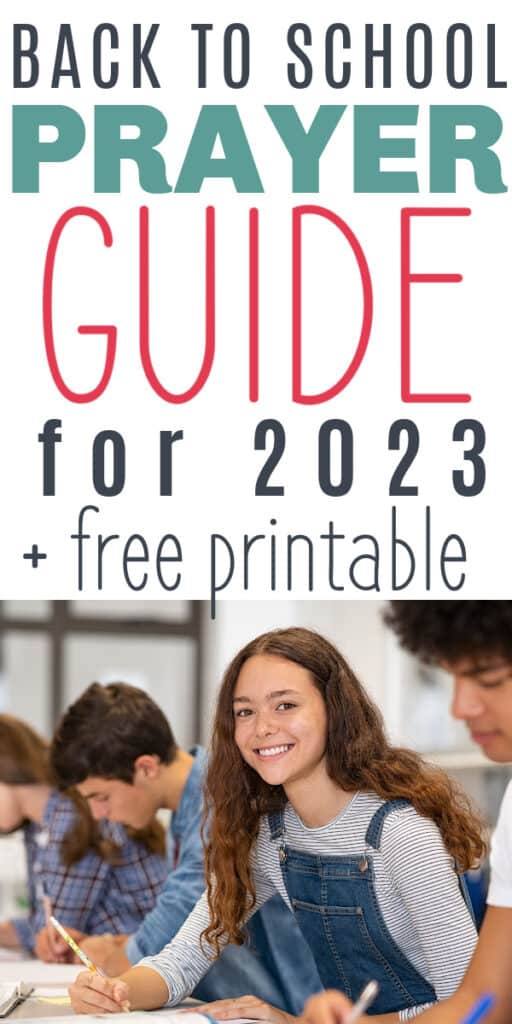 With change comes opportunity
For our family, with many changes came homeschooling one-half of our crew beginning in 2020 —
— while the other two kids stayed the course in public school.
Online learning, hybrid learning, first-time-homeschooling.
All new things our kids had not experienced before.
Yet, even unwelcome change can bring blessings, for which we're all thankful.
I believe that despite the stress and uncertainty of everything thrown at our kids last year–
— they are developing things deep within them that they can carry forward into the future.
I've seen resiliency…innovation…determination…and a stronger faith in a God who is always present in our struggles.
Will the 2023 school year be "normal" is a question on many parents' minds and hearts.
We long for the things we might have taken for granted, before.
All I know is this: I have to continue to entrust my family to the Lord, every day.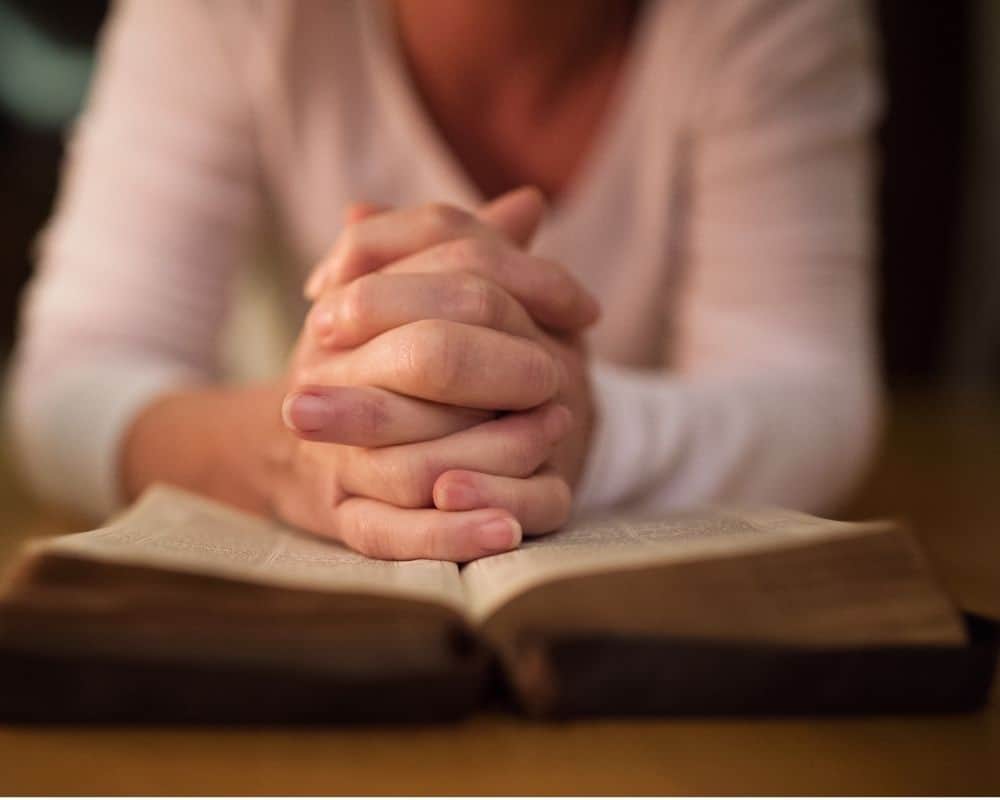 It's the only option, and practicing this trust is the best example we can set for our children.
Back to school prayer guide for 2023
We can't predict the future, but we can commit our futures to the Lord.
He is faithful and capable of leading us and giving us the peace we desperately need.
Here are some specific back to school prayers you can use as prompts for students in school, virtual school, homeschooling, and in college this year.
>>You can find the printable version of these prayer points at the end of the post!
Prayer for students going back to school
Lord God, you know the challenges our kids are facing this year. And most importantly, I know you love them more than we can imagine.
I pray for each of our students that are starting a new school, hoping to make new friends and especially those kids who struggle with social interactions.
I pray for those students who have moved to a new area and are starting over- that they would find a warm welcome in their new environment.
Lord, we lift up those who have been out of their "normal" school environment for a long time, and are anxious to resume school as they once knew it.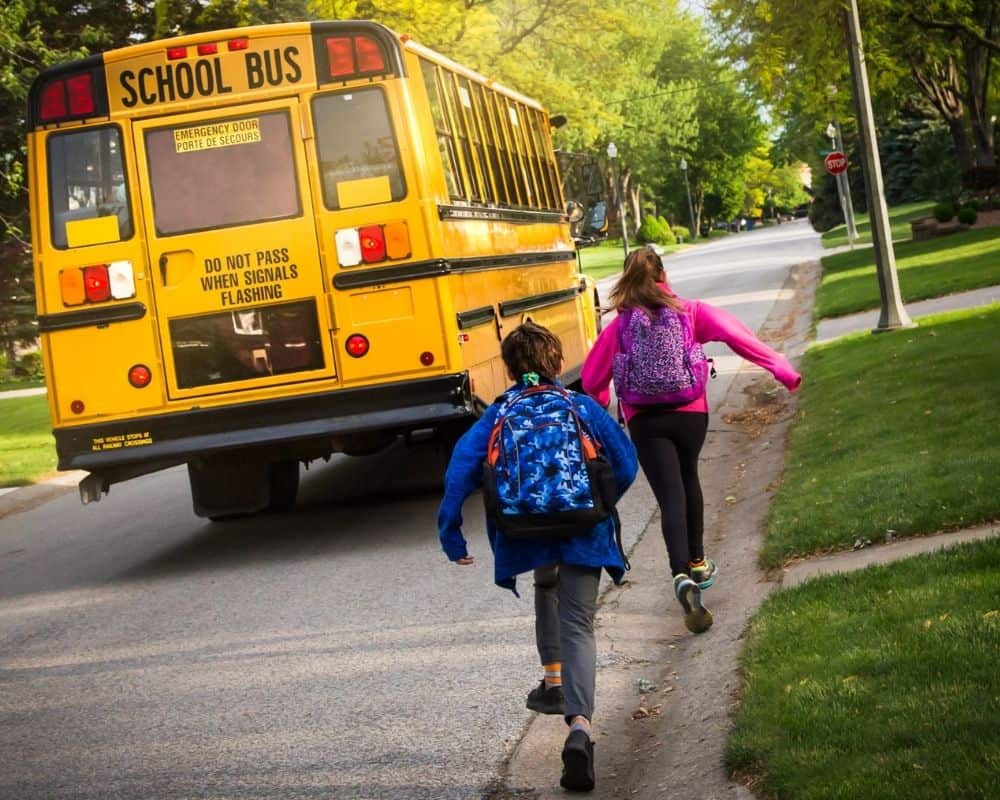 Specific prayer for students in school
This year, I ask especially that you prepare our kids mentally against:
Any potential disruptions in routine
Interruptions in their educational process
Fears and worries of all the unknowns
Any other insecurities or doubts – real or imagined- that distract and discourage
I pray that you protect our kids physically against:
Illness, injury and thoughts of self-harm
Violence and unrest
Accidents – especially for those learning to drive and who are riding with friends
Any and all unsafe persons they may encounter
Lord God, please grant all of these students a fruitful, fun, and engaging school environment.
I pray it will be a place where each child feels included, cared-for and inspired to grow in character as well as knowledge.
I pray that our kids would be the friend that every child wants and needs.
We ask that your love and joy would be evident in their lives.
Prayer for Students at Home
For students who will be in virtual learning and those who are homeschooling:
Father, we know that learning at home has its unique hurdles.
For those in virtual learning, Lord, we pray for endurance and patience for children.
Guide them as they navigate technology and a different way of "doing school."
I pray that you would give them a sense of belonging and connection with students they might not see in person, but are very much their friends.
Those relationships matter, and we pray you would make these virtual connections meaningful and enjoyable.
For all the new homeschoolers this year, I pray a special measure of grace over their families.
Help these students to transition well into a new learning-lifestyle.
Fill in any void that might exist with friendships and other activities they were once involved in.
I pray that new opportunities would be considered with curiosity and an open mind by these students.
Let them feel your peace and purpose throughout each day.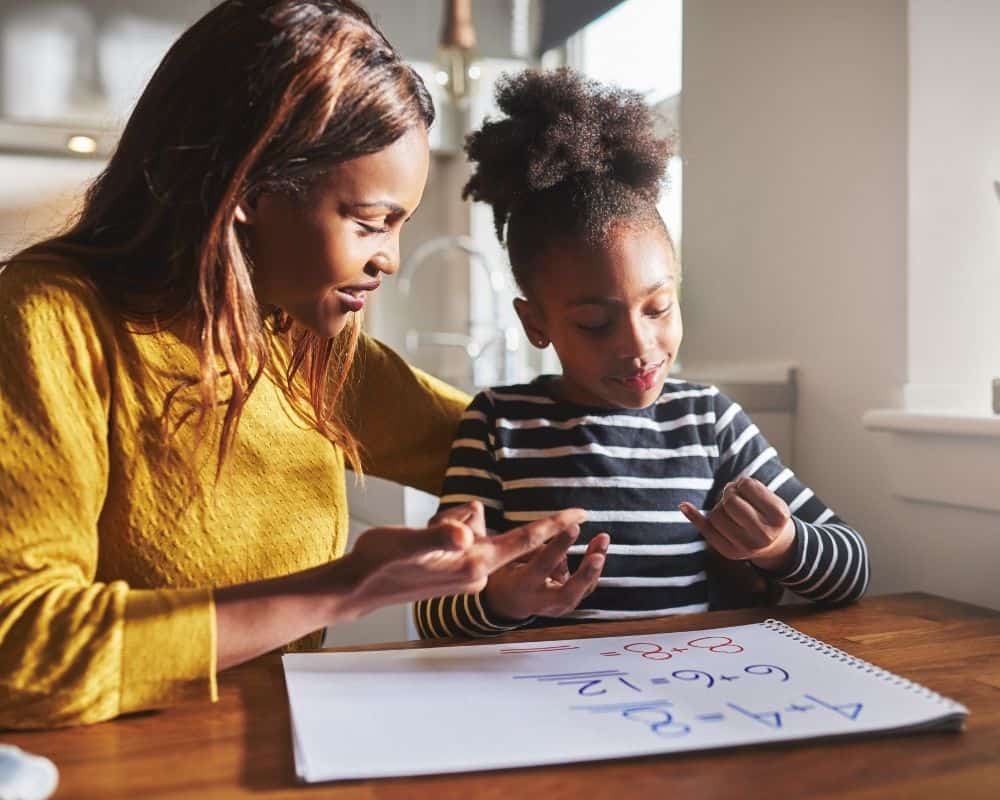 Lord, I ask that your joy would be their strength, and they would draw even closer to you to supply their needs.
And lastly, I pray for opportunities for community with other homeschoolers.
I ask that you bring them closer connections with their families than ever before, and a big-picture view of the value of at-home learning.
Prayer for Students in College
Lord, I petition the throne on behalf of all the students entering college, especially for the first time this year.
For kids just leaving the nest, learning independence and having a whole new set of responsibilities —
I ask that you guide them with your wisdom in their new adventure.
We know this year may pose new hurdles, worries and difficulties they hadn't anticipated when they dreamed of their college experience.
But God, you know their dreams and their ambitions, and the plans you have for them are good.
I pray for health, confidence, discipline and discernment for these students.
I also pray that our students would remember the truth of the Word, and not turn to the right or to the left when faced with differing opinions and "truths".
We ask that they would recognize your sovereignty in all things and that you would continue to guide their steps as they trust in you.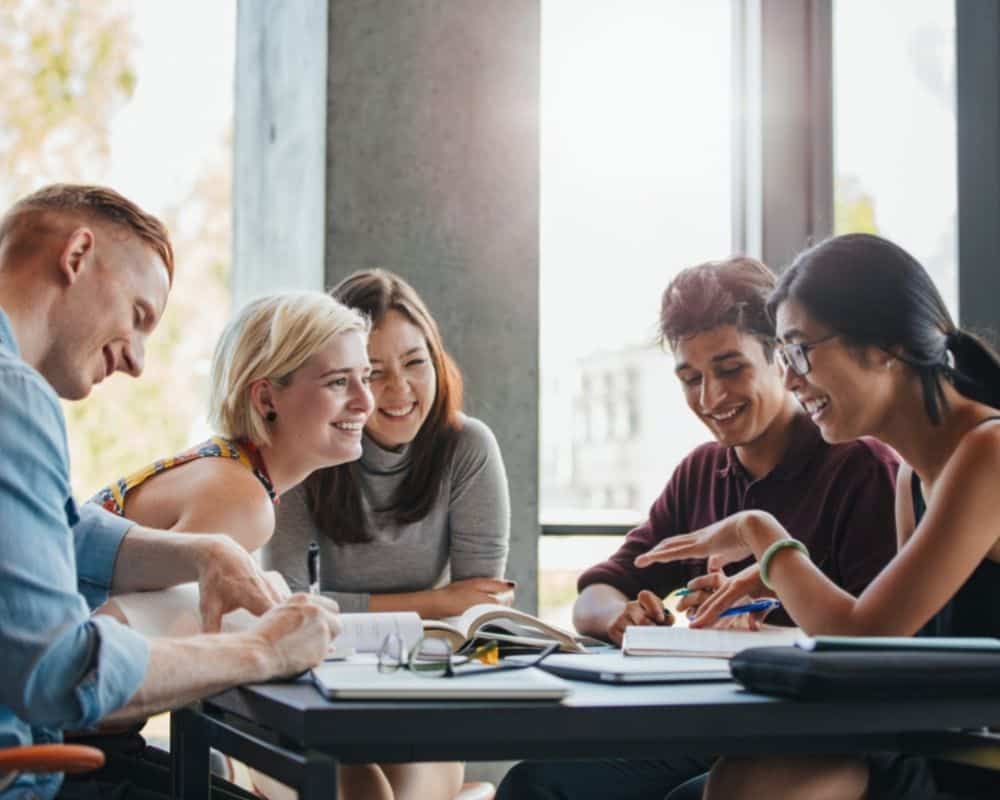 Stay the course with intercessory prayer for students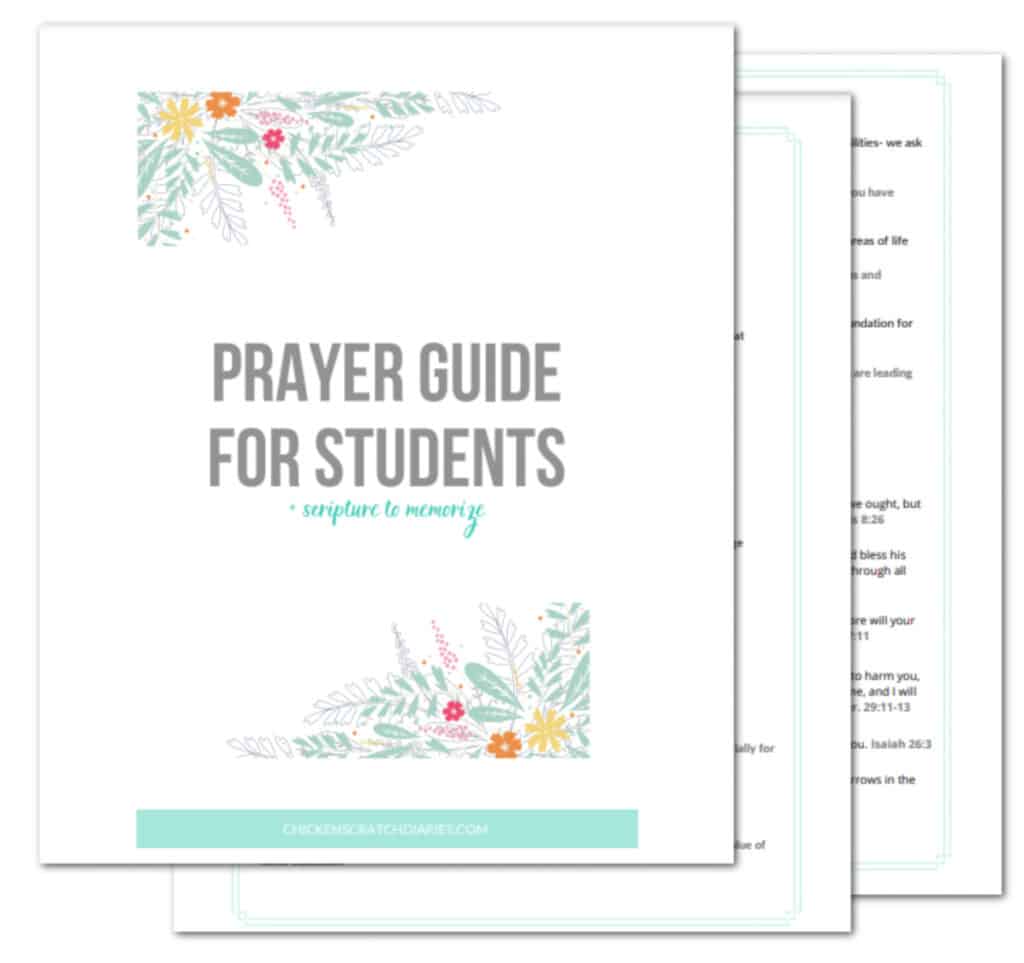 Below is an outline of prayer topics from this post and Scriptures you can use to continue your back to school prayer for students – all year long.
Simply follow the prompts in the box below to receive this free printable.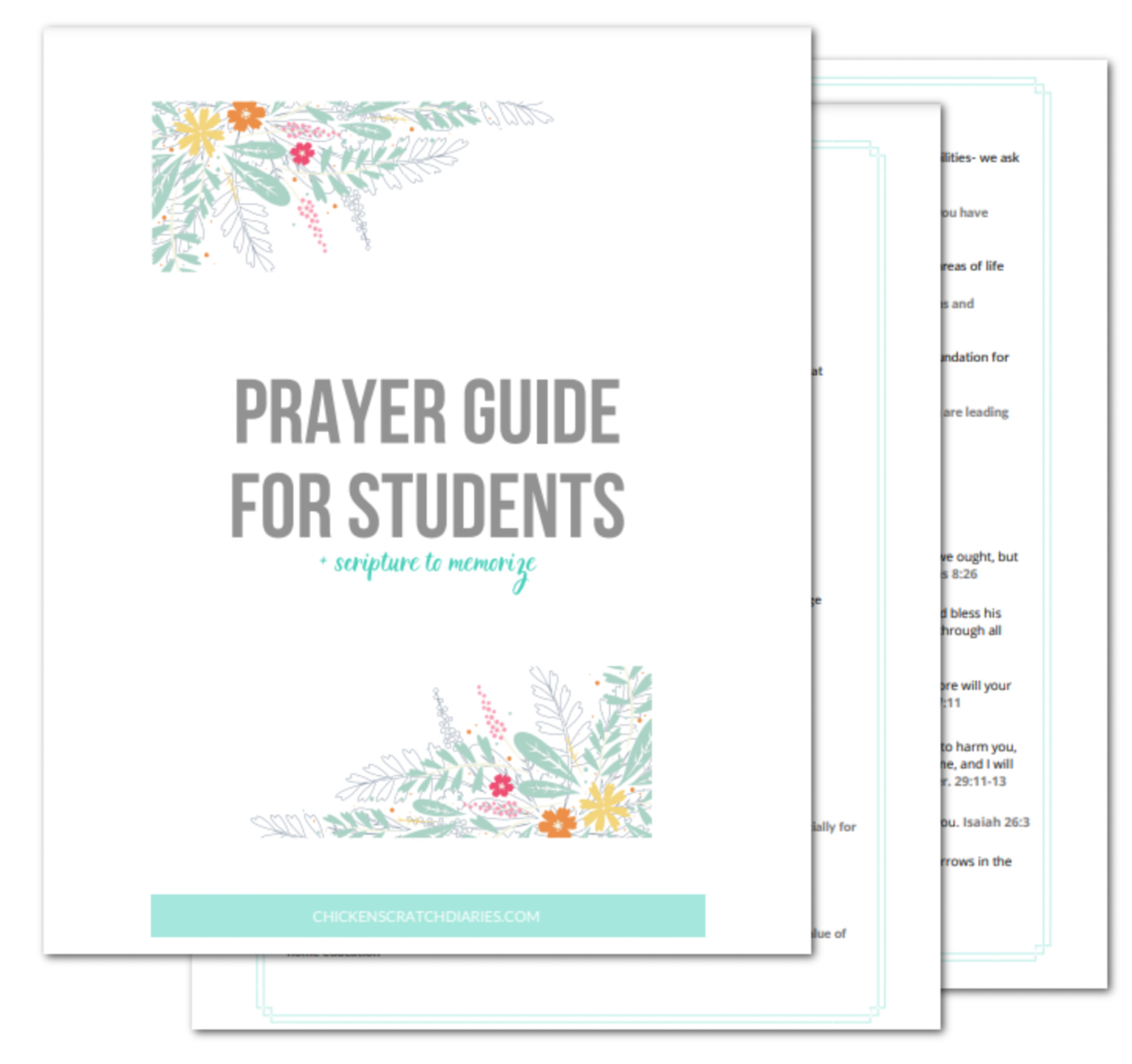 Never underestimate the power of praying over your students, and students everywhere.
Above all, my prayer for children going back to school is:
That God would help our kids be who HE has created them to be, in any and all circumstances, whether they're near to us or far away.
Also remember Romans 8:26:
"Likewise the Spirit helps us in our weakness. For we do not know what to pray for as we ought, but the Spirit himself intercedes for us with groanings too deep for words."
This verse has come to mind so many times in the last year. When I don't even know what to ask the Father, he hears the cry of my heart.
To all the moms preparing for back to school and the challenges it may bring:
Take heart!
Our children belong to the Almighty, and his faithfulness endures through all generations.
Praise be to God.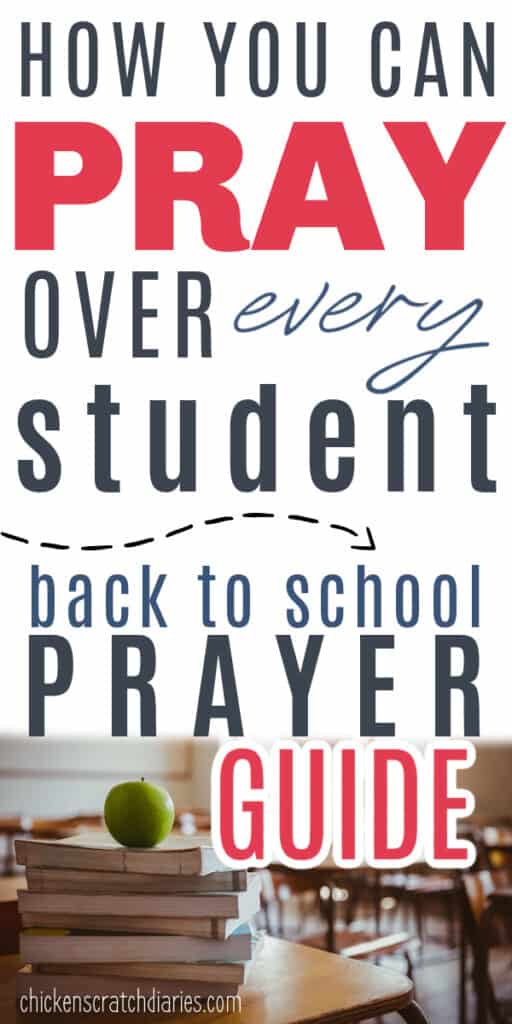 Originally published 7/18/21 and last updated 6/5/23.