Maybe you've heard about Christian health share plans as an alternative to traditional health insurance, but you're unsure what they're all about. After exploring what UHSM has to offer, I'm excited to share about the benefits of medical sharing plans and how to know if one of these plans could benefit your family.
This post is sponsored by UHSM and includes tracking links. For more information about tracking links and how to opt out, please visit All About Do Not Track prior to clicking any links found in this post.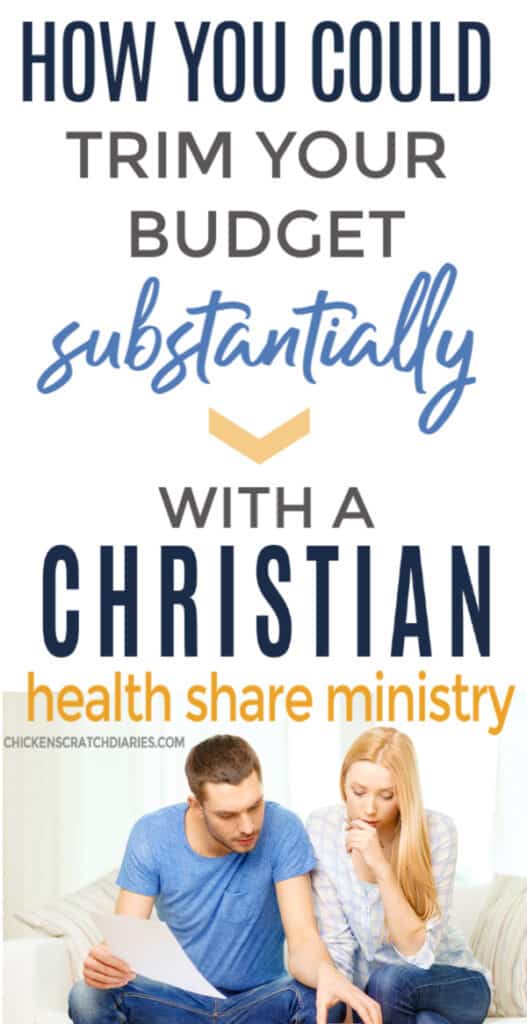 This post likely contains affiliate links. Please see our disclosure for more info.
Family budgeting is more important than ever
Quite frequently, I hear from families (like mine) who are looking for new strategies to trim their household budgets.
I also get messages from readers and mom-friends nearly every week asking for tips on how they can work from home and escape the 9-5 grind to have more time for their families. It's simply not easy to live on one income these days.
So whether you're hoping to forge a new career path or you're concerned about job security or whatever the future may hold; you may be feeling the pressure to cut costs any way you can.
Recently, I find myself wondering what the price of a loaf of bread could be 6 months from now! So many things are unknown.
The big-picture reality
In a world that's changing at a rapid pace, it's been increasingly important to our family to look at all the ways we can save money and be good stewards of what we do have.
It is wise to be prepared for the future as much as possible – and always good to have a back-up plan for your back-up plan, when it comes to your finances!
I believe that we as Christians have a duty to help build God's kingdom and not just our own bank accounts.
The big-picture view is this: the better we manage our resources, the better position we will be in to help others.
Reducing healthcare costs: think outside the box
When attempting to cut costs, many families find themselves at a loss for affordable health insurance options. They want to be responsible and have a healthcare plan that covers the unexpected, but the costs can eat up a good chunk of their monthly income.
Our family has been in this tough position many times throughout the years.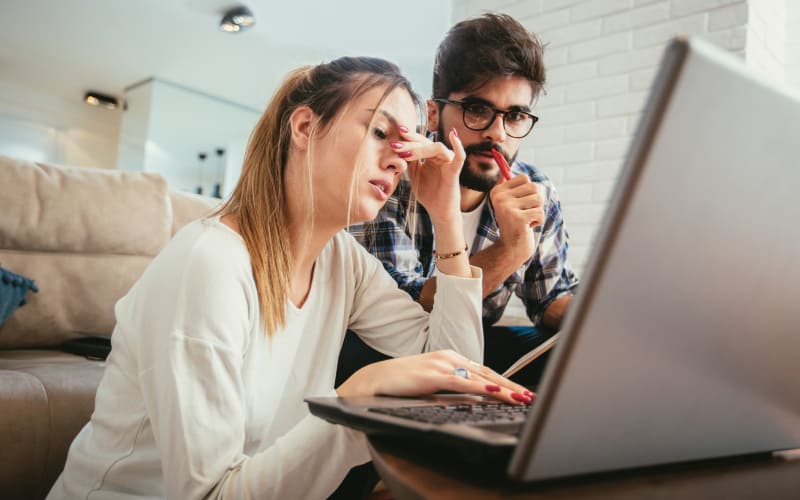 Fortunately, there are ways to reduce health care costs that don't involve traditional insurance at all.
After recently researching UHSM health share programs, I realized that this sensible approach to health care planning is one that more people (especially Christians) should know about, and seriously consider.
Health sharing: the new alternative to pricey health insurance
Christian health sharing plans have recently become a popular alternative to health insurance, with around 2 million Americans currently participating.
And UHSM may be one you're not as familiar with, because although they've been around for 30 years, they were a local community ministry until last year when they took their programs nationwide.
Below we'll look at several ways UHSM health sharing membership programs could benefit your family – and change the way you think about healthcare entirely.
The difference between health sharing and health insurance
The question most people want to know: Is UHSM insurance? Health share programs like those offered by UHSM are NOT insurance.
You can think of UHSM like a bridge—connecting you to other health share members and managing the technical aspects of the medical expense cost-sharing program.
You pay a monthly amount for the plan you choose, and UHSM holds those funds in an escrow account. The funds are then distributed to other members who have a qualifying health care need that month.
When you see a qualifying medical provider or visit a retailer in the CVS Caremark pharmacy network, you simply present your member card at the time (and pay any applicable consult fees). UHSM escrow funds will be distributed to providers on your behalf to pay any additional expenses once verified — similar to the traditional insurance process but without all the red tape.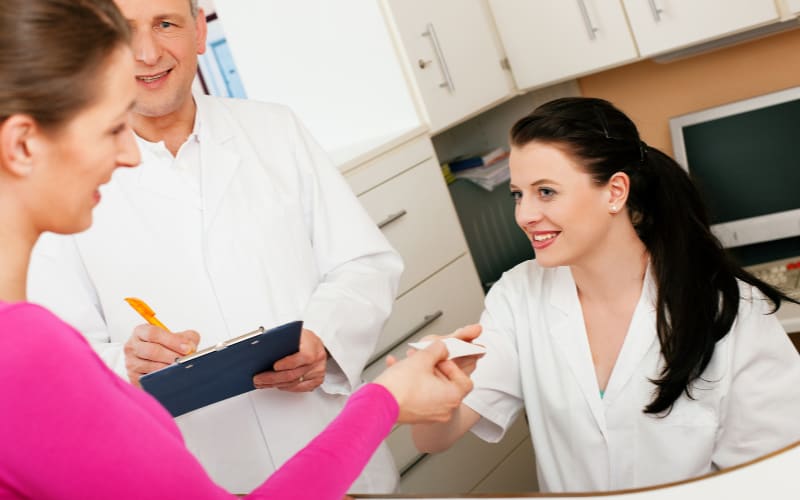 How UHSM is different
Unlike many other Christian medical sharing programs, UHSM partners with a network called First Health PPO. This is a subsidiary of Aetna and includes 90% of medical care providers in the U.S., who have agreed to special pricing for UHSM members.
This means NO haggling over fees with doctors before you schedule a procedure or office visit! UHSM has already done that legwork for you.
Those negotiated costs translate to a "consult" fee that you pay for things like office visits and emergency services; very similar to co-pays you might have with an insurance plan.
There are no lifetime maximums to worry about, either.
So in a sense, you get the "feel" of insurance at a much lower cost, and with many other perks such as no open enrollment period and the option of telehealth visits at no extra fee. (This mom of four LOVES telehealth. It's hassle free.)
The company focuses on holistic health and wellness, which is something I always appreciate. But most of all, it's nice to know your healthcare money goes to helping Christians helping Christians pay for medical costs.
Due to this unique approach to health sharing, UHSM is able to offer very comprehensive health care, unlike many member-to-member medical sharing plans that only offer catastrophic and reimbursements.
Where can I find participating doctors and pharmacies?
When I did a quick search in my area using the First Health PPO tool, I found that in my small town, there were MANY participating physicians represented by nearly every local health care clinic.
Being able to choose a physician I'm comfortable with is very important to me!
If a doctor in your area accepts Aetna insurance, they will likely accept your UHSM health sharing plan, although you should use the tool to verify this ahead of time.
Cost comparison
The main thing you should know is that you can save BIG with UHSM health share versus traditional health insurance plans.
Many members are able to save 50% versus the cost of other insurance plans available to them, like those included in the Affordable Care Act, for instance.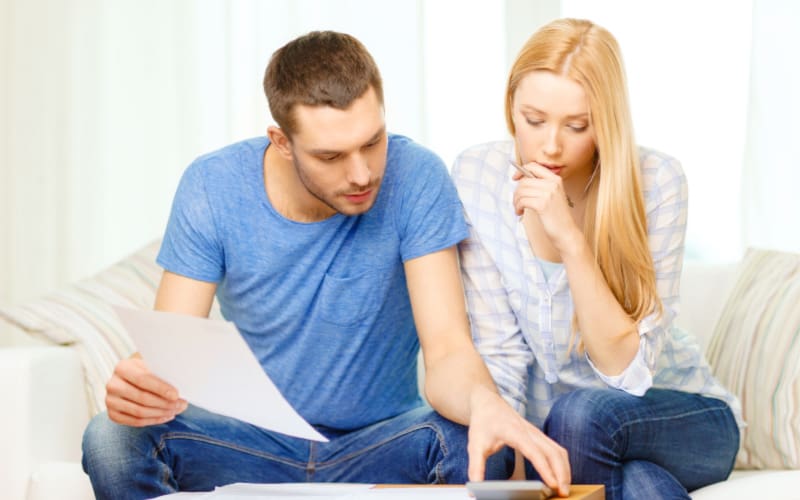 Of course, your individual quote will vary based on family size and the plan you choose.
But think of all you could do with that kind of savings each month!
Would health sharing benefit my family specifically?
This is the big question, and UHSM can help you answer it.
When you request a phone consultation, their partner SureCo Healthcare Agency will be transparent about your options and help you find health care that fits your needs, even if it's not with UHSM.
UHSM members are accepted based on several factors including your family's health status.
Health sharing will not be a fit for everyone, of course. Those who benefit most include those whose employers are contributing a lower percentage (or nothing) toward the total health insurance cost; those facing COBRA insurance rates, and those who are self-employed.
Personally, after having a phone consult, I learned that my family would likely be a great fit for USHM health sharing plans IF my husband ever lost his current insurance or the percentage paid by the employer were to change.
We are one of those rare families whose insurance is mostly covered by his employer, thankfully. But I'm always aware that his benefits could change, and we need to be prepared for anything.
Christians supporting other Christians
Another thing to keep in mind is that a Statement of Faith is required when you apply for a plan with UHSM. They are a Christian non-profit (501(c)3) that aims to serve Christians who, as the concept implies, shares the load of health care costs with other Believers.
So, not only could you potentially see a huge savings towards health care costs with UHSM, you can also apply wise Biblical stewardship principles to your healthcare costs.
Knowing that your contributions are going directly to other Christians' health care needs instead of the profit of big insurance companies is a great reason to consider health sharing, alone.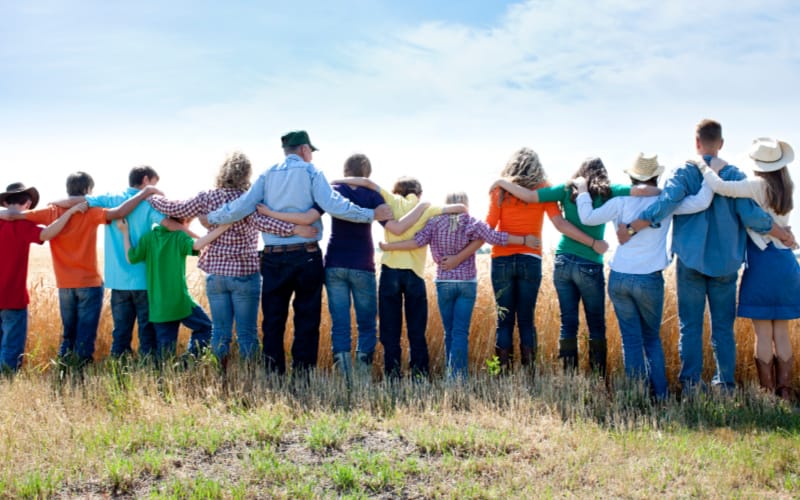 All of these reasons are why UHSM has become our family's #1 back-up plan in case of job loss or a change in our current benefits. I can feel more at peace knowing there is a Christian health sharing community available to us —- and one we would happily invest in.
To learn more and request a free consultation, contact UHSM. I believe that you won't regret having more control over your healthcare dollars. And best of all, you will be helping other like-minded people find affordable solutions for their families at the same time.