This site contains affiliate links to products. As an Amazon associate, I earn from qualifying purchases. Please read my disclosure for more info.
Friends of faith: You've been there. Almost all of us have (and if you haven't, you will).
Maybe it's the job that just hasn't surfaced (and not for lack of trying).
Maybe it's the relationship that needs repaired (and you don't even know where to start).
Maybe it's the healing you've been praying for in earnest (that hasn't happened yet).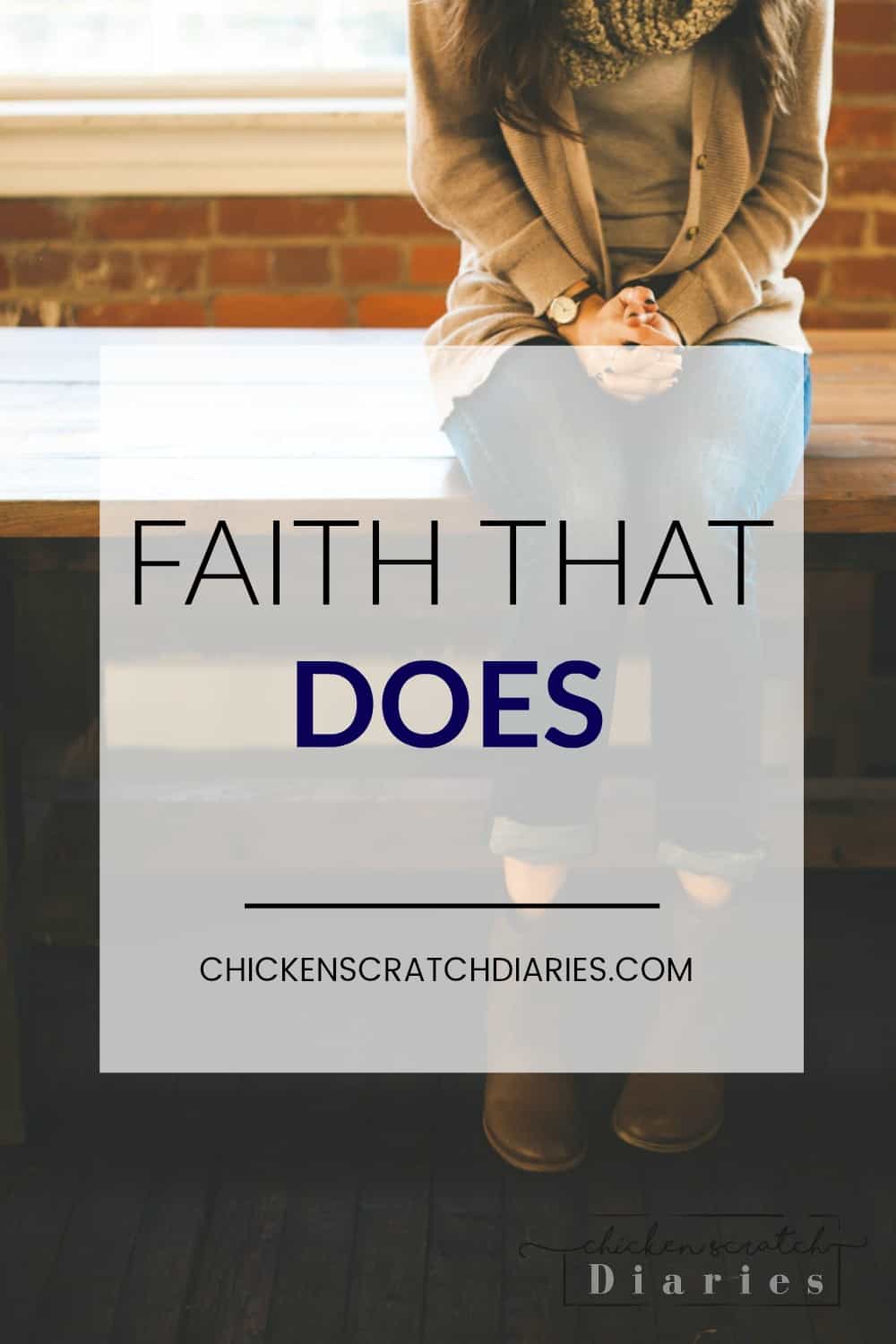 Faith That Does
As believers in a God who knows no limits and can do immeasurably more than we can ask or imagine, it can be difficult when the answers aren't clear.
I find myself sometime "venting" to a friend about a difficult situation in my life and saying things like, "Well, I'm just not going to worry about it. But …."
But…what? I've had to stop and evaluate: What am I really communicating to my friend, to others in my circle of influence and myself, when I say that I trust God, BUT (fill in the blank with your desired worst-case scenario)?
"Consider it pure joy, my brothers and sisters, whenever you face trials of many kinds, because you know that the testing of your faith produces perseverance. Let perseverance finish its work so that you may be mature and complete, not lacking anything." (James 1:2-4, NIV)
When things are going well, it's easy to have faith. It's easy to tell others to have faith. It's easy to sing songs and read books and talk to your kids about the importance of faith.
When things are not going well (from our perspective), however, faith takes on a new meaning. This is the time where our faith-badge isn't enough. It has to take get up, shake off the cobwebs of our limited understanding and get to work.
What does this mean exactly?
In my experience, it has meant that my faith has to be active in order for it to be alive. If it's just something we say we have but we don't access the power behind it (God's spirit in us), it's useless.
Related Post: Real Jesus, True Freedom
So how do we respond to difficulties, heartbreak, and tragedies that we will inevitably face in life? As believers in Christ, again: we don't have to go through it alone! If you've been struggling to make sense of your misery, of things beyond your control…maybe it's time to ask Jesus to take that burden from you.
He's more than willing. He won't just tiptoe beside you or glance down at your hopeless situation every now and then. The Lord is close to the brokenhearted. He longs to carry you through and be your comfort when nothing in life makes sense.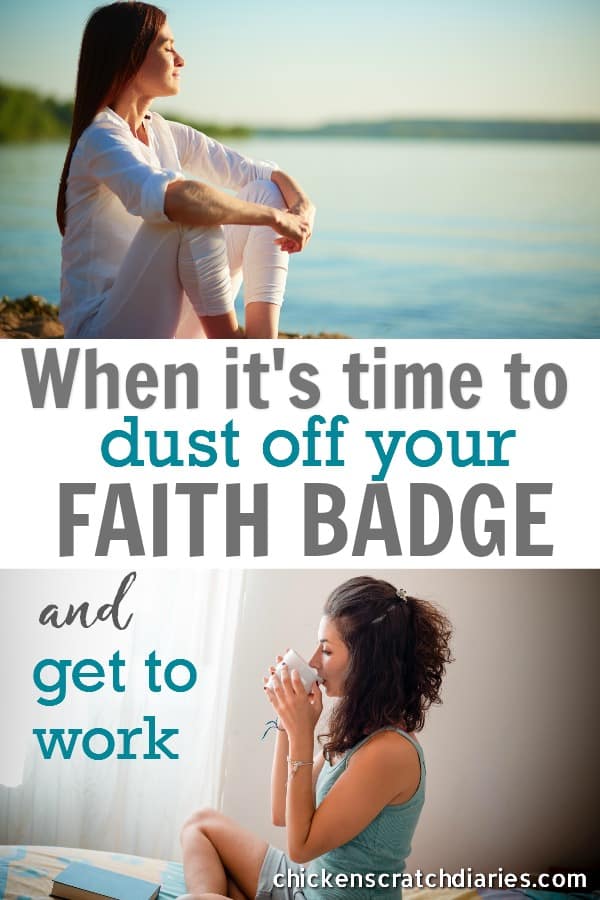 There's one more category I sometimes fall into that maybe you're familiar with, where you're coasting along (at least you're not aware of any big dilemma you're facing at the moment), but it's like you're on the precipice of something just around the corner. You're waiting for the other shoe to drop.
Call it a Holy-Spirit-inkling or just plain paranoia, but living in this limbo between contentment and pending trial is a place where faith can be refined into action, as well.
Remember that Scripture about walking by faith and not by sight? If we could see everything that is ahead of us, it wouldn't be faith in the first place.
Here's a critical truth: we will NOT be granted an understanding of the "why" of all of our struggles. Not every time, or even most of the time, and not this side of heaven. We can, however, have fellowship with God that we would not have had otherwise and a peace that cannot be explained without acknowledging that God's spirit was here.
God doesn't delight in our pain, but he won't waste it either.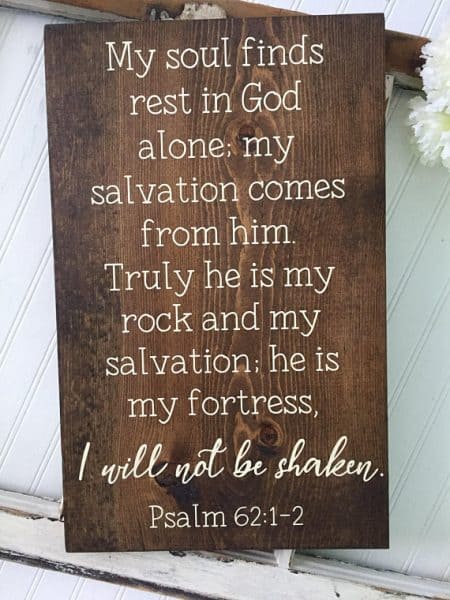 I pray that we, like so many faithful men and women who have gone before us, will learn to trust God during the struggle. That we would allow Him to mold our faith into something tangible and beautiful – not just to us but to everyone around us.
You might also like:
• My Favorite Online Bible Study Tools : Series Introduction
• To the Mamas Chasing Balance: Here's What You Need Instead
• Staying Kingdom-Focused in a Selfie-Saturated World: A Letter to my Daughter